Nature Based Playground | Picnic Shelter | BBQs | Water Fountain | No Toilets
The Brook at Byford Nature Playground is a quiet suburban nature based playground with two separate play area one for little kids and one for bigger kids and lots of natural bushland surrounding the play areas.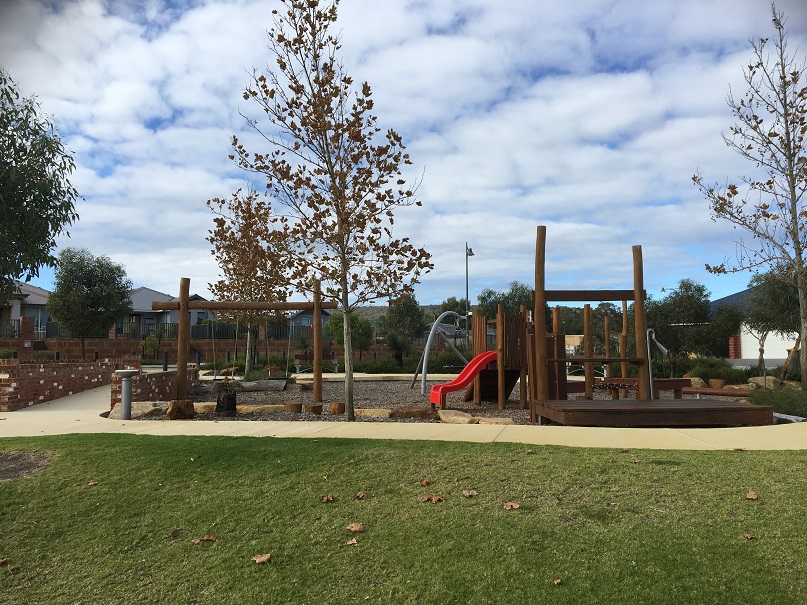 Both areas feature only developing natural shade and wooden framed play features. The little kids area features a low level play structure, double swings, basket swing, talk tubes and balancing logs.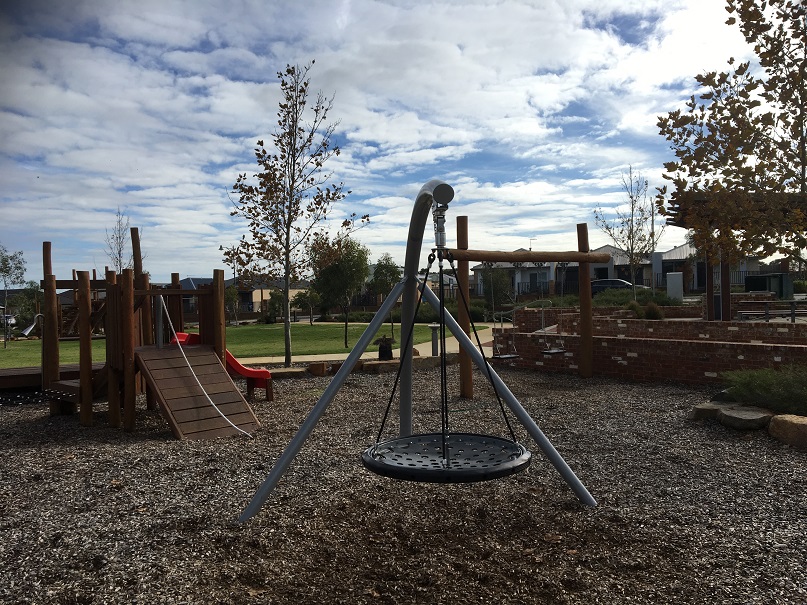 Across the grassed area in the middle is the bigger kids play area with a taller wooden play structure, wooden frame monkey bars and balancing logs.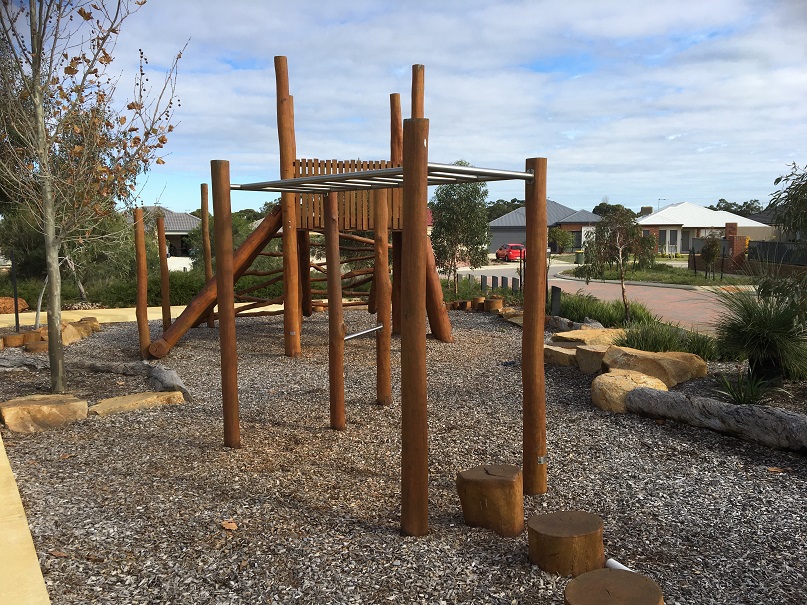 There are some pathways around the playground so it's a nice park to enjoy a ride around on scooters or small bikes.
While there aren't toilets at the playground there is a large picnic shelter and BBQs and a water fountain near the little kids play area. Park is located in surrounding streets.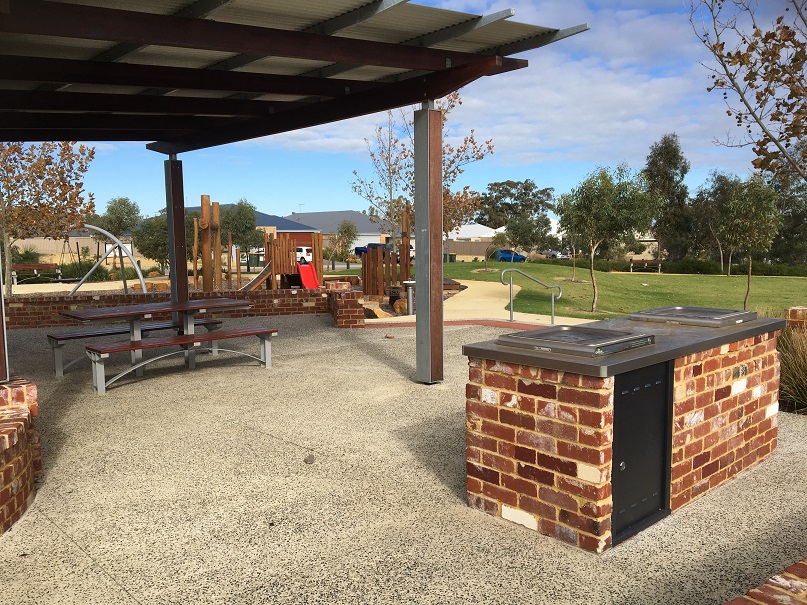 If you are looking for a quiet play amongst nature with some adventure, The Brook at Byford Adventure Playground is just a couple of streets away from this playground so you can enjoy a two for one play.
How To Get There:
Review by Kids Around Perth Reporter Lauren, 30th January 2020
---
Back to Perth Playgrounds
---
You may also be interested in reading about



Daily breakfast, lunch or dinner by the lake at The Strand Byford




Two playgrounds to explore and adventure




Adventure playground alongside the beautiful Whitby bushland
We make every effort to ensure all this information is up to date but should be used as a guide only. Events do get cancelled or changed and venues can close without notice. Always follow the links provided for up to date information on an event or activity. If you know of a change or cancellation we've missed then please contact us to let us know.