Being able to spend time with your family is one of the most enjoyable parts of any holiday. This rings especially true when you're travelling somewhere new, as families can share in their excitement and wonder as they explore locations they've never visited before. And of course, there is typically a lot more to take in when you're travelling on the road via in the air.
There's nothing quite like piling your kids into the car with all your pillows, blankets, entertainment items, and a bag full of snacks, ready to hit the road. From picking driving music, listening to audiobooks, and playing car-friendly games with your kids on the way, a family road trip comes with plenty of opportunities to make positive core memories. Your kids will be sure to fondly remember your big family road trips for the rest of their lives. And you'll have a fantastic time seeing your kids' reactions to all the sights you'll see on your big trip. Not only will you get to stay in some relaxing accommodation across Australia , but you'll be able to do it all with the whole family comfortably in tow.
But what if you're stumped about where to take the kids during your big trip? Lucky for you, this helpful article will share some kid-approved itineraries for your family adventure. Read on to discover more.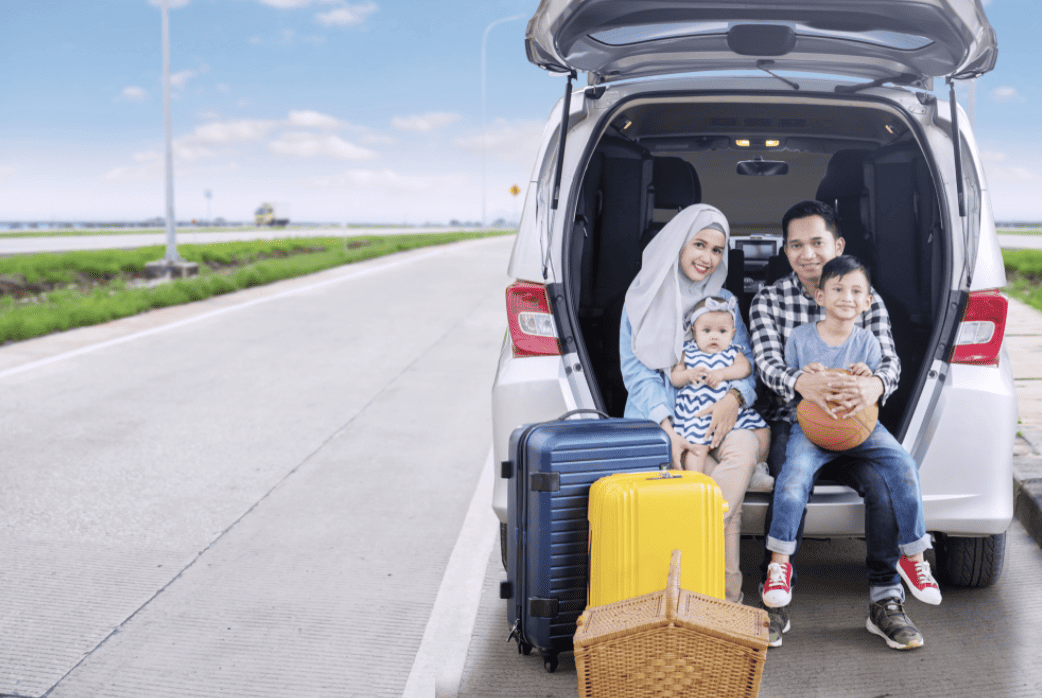 The Great Ocean Road and Adventure Playgrounds
The Great Ocean Road is located west of Victoria, a few hours' drive from Melbourne. This scenic driving location offers stunning ocean views, beautiful beaches to play on and swim in, and plenty of family-friendly activities, such as visiting wildlife parks and hiking in national parks.
There are also some fantastic adventure playgrounds along The Great Ocean Road. The Lake Pertobe Adventure Playground in Warrnambool is an incredible destination for kids. It has beautiful walking trails around the lakes—an excellent place to break out the bikes or scooters if you've packed them. It also features giant slides, a maze to explore and get lost in flying foxes, and boat rides. The park also has excellent barbeque facilities, various picnic areas, tennis courts, a mini-golf centre and a skate park nearby. What a dream location for the kids.
The Coogoorah Reserve Pirate Ship Playground in Anglesea is another excellent destination for families. With its fun pirate theme, this playground is another must-visit in this part of Victoria.
The Gold Coast and Theme Parks
The Gold Coast is a popular tourist destination in Australia with various activities for kids to enjoy and experience. This sunny location is home to several theme parks, including Dreamworld, Sea World, Movie World, and Wet'n'Wild. These parks offer a variety of rides, roller coasters, shows, and attractions for kids of all ages.
In addition to the theme parks, The Gold Coast is famous for its beautiful beaches, such as Surfers Paradise Beach, Main Beach, and Burleigh Heads. Kids can swim, learn to bodyboard or surf, build sandcastles, and splash and paddle in the waves. Ensure that you and your kids swim between the flags at all beaches in Australia. Doing so can help ensure that you all stay safe and within view of patrolling lifeguards.
There are also several wildlife parks on the Gold Coast, such as the Currumbin Wildlife Sanctuary . This sanctuary in particular is an absolute must-visit, especially for any families with kids who are dying to get up close with Australian wildlife. If you want to see some wallabies, kangaroos, wombats, and perhaps even some native birds and reptiles, this is the place to visit!
Visit Perth in Western Australia
The capital city of Western Australia, Perth, is an excellent destination for kids to explore and enjoy themselves. For instance, you can visit the Perth Zoo on a day trip. This zoo is home to over 1,200 animals from around the globe, including lots of Australian wildlife. The zoo itself is also situated along Perth's Swan River, so you'll certainly feel miles away from the city as you explore its many exhibitions.
You could also visit Scitech, an interactive science museum offering a range of hands-on exhibits and activities for kids of all ages. Your kids will be sure to enjoy themselves while also learning valuable lessons about science and technology through the ages.
If you're in Perth from September to December, you can embark on a whale-watching tour as blue whales and humpback whales make their annual migration to their feeding grounds in the Pacific Ocean. This is a fantastic experience for kids and adults alike, virtually anybody who will be awed by these gentle, massive beasts.
Experience the Northern Territory
The Northern Territory is a top road trip destination for your big family getaway – literally. If you spend time in Darwin (also lovingly dubbed Australia's 'Top End'), you may be able to participate in a crocodile cruise! There are a number of these tours available around Darwin, which give kids a chance to see these fantastic animals up close. Some cruises even allow visitors to feed crocodiles, but only if you're comfortable.
While in Darwin, you can visit the Museum and Art Gallery of the Northern Territory . This institution is an excellent place to learn about the region's history and culture. Kids can explore exhibits from Indigenous art to World War II history.
And if your family is into fishing, the Northern Territory is known for its excellent fishing spots. Kids can try to catch some barramundi, bream, and other fish species in the region's rivers and waterways. You could even take a chartered fishing tour with seasoned fishermen who know the best spots.
In Summary
And there you have it – some of Australia's top road trip destinations boiled down to their must-see attractions and activities. Be sure to ask your kids where they may want to go next time you load the car up, just so you can plan the perfect Aussie road trip for your own family to enjoy.
---
Back to Home
---
We make every effort to ensure all this information is up to date but should be used as a guide only. Events do get cancelled or changed and venues can close without notice. Always follow the links provided for up to date information on an event or activity. If you know of a change or cancellation we've missed then please contact us to let us know.