Tomato Lake South Playground Kewdale Features: Playground | BBQs | Seating | Toilets At Northern Playground | Cafe At Northern Playground | Lake Walk
Tomato Lake South Playground can be accessed either by walking around the lake from the main playground located at the north end or by parking at the car park located off President Street Kewdale.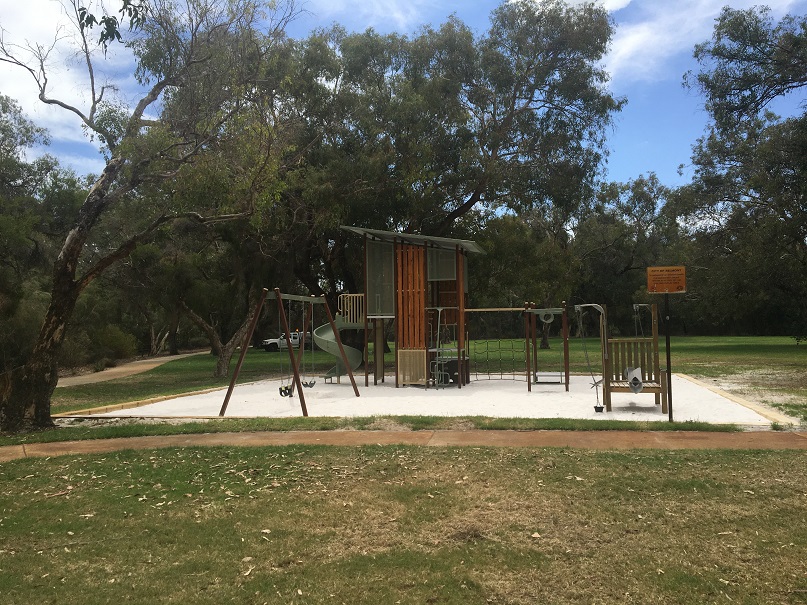 This new playground opened at Tomato Lake in March 2020 and features a wooden tower that can be accessed a few different ways with a green twisty slide down. It is located alongside Tomato Lake, which is an open body of water, so ensure young children are supervised closely in and around the playground.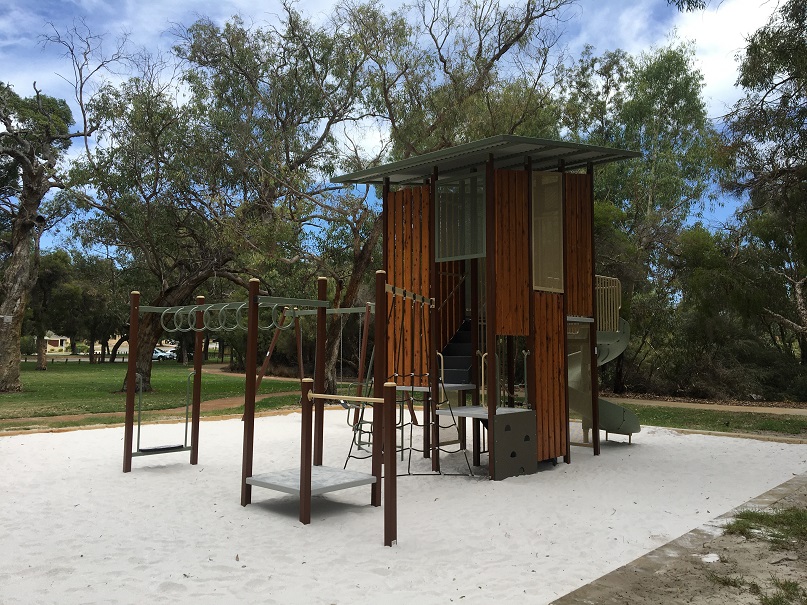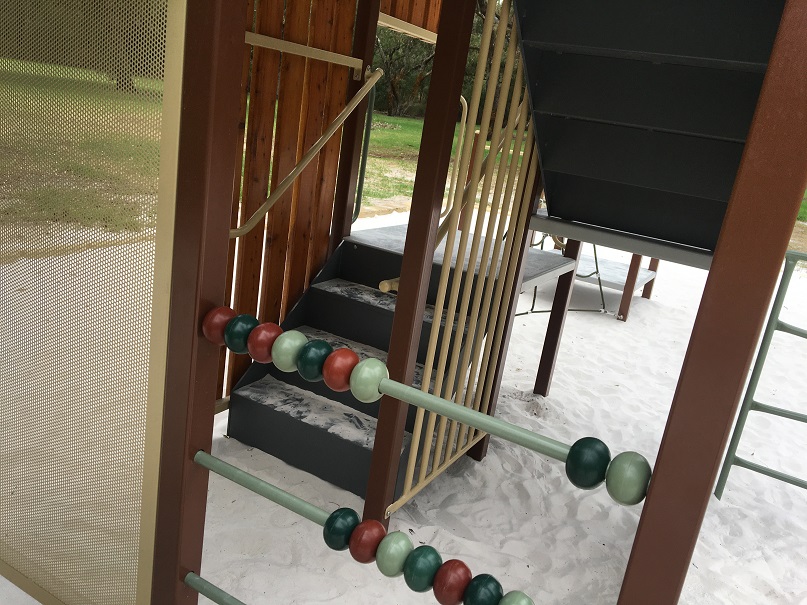 The playground has features for kids of all ages with sand play, monkey bars and a set of swings that includes a toddler swing.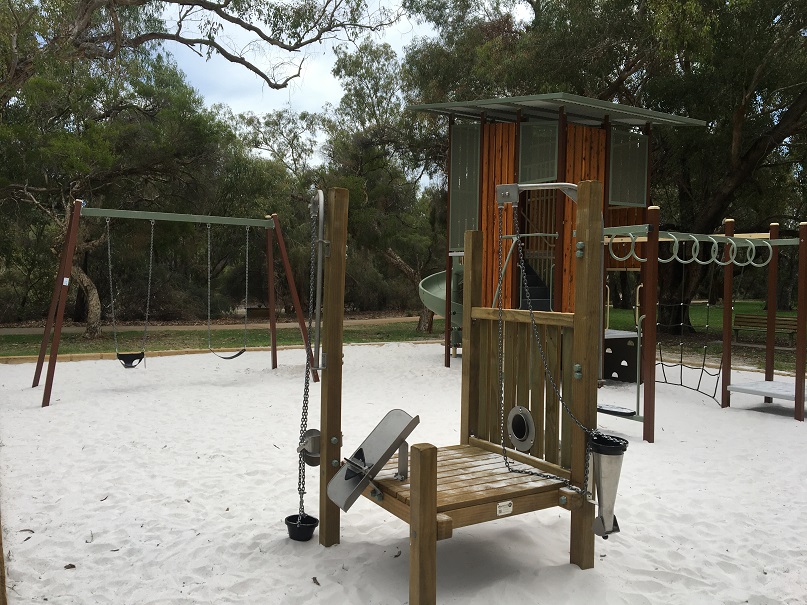 If you want to enjoy a walk around Tomato Lake and perhaps stay awhile and enjoy a BBQ away from the busier side of Tomato Lake, this playground is perfect. There is car park located just a short stroll from the playground. The cafe and toilets are located on the north side of the lake, however it is a fair walk. Try to go to the toilet before you walk to this side of the lake or if you have parked here you may need to drive around to use the toilet facilities.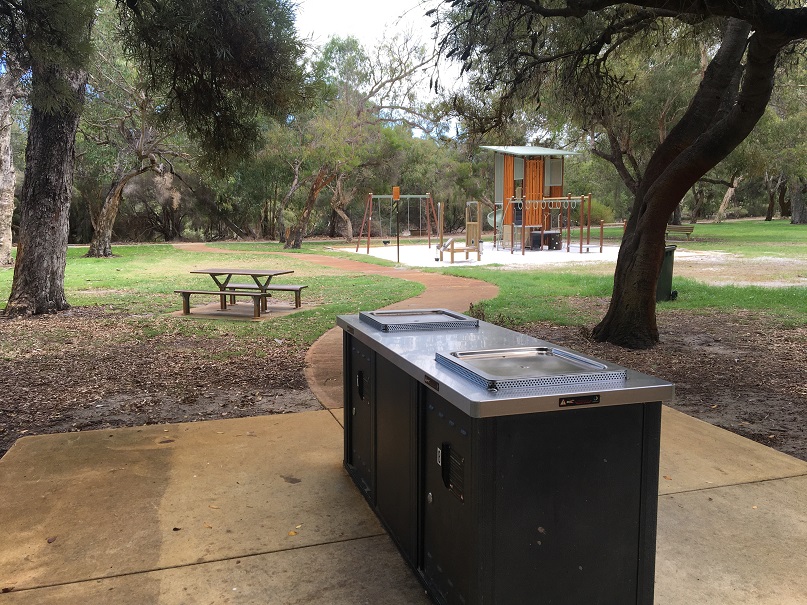 Tomato Lake is a beautiful peace of suburban nature, and with the addition of another fabulous playground makes this even better than it already was for a day out with the family. You can read more about all the facilities and features of the Tomato Lake Reserve Kewdale here.
How To Get There:
Review by Kids Around Perth Reporter Lauren, 16th March 2020
---
Back to Playgrounds
---
You may be interested in reading about



Enjoy a walk around the lake and a play at the beautiful Tomato Lake Kewdale




Suburban playground with fun for kids of all ages




Pirate ship shaped ropes playground just a stones throw from Belmont Forum
We make every effort to ensure all this information is up to date but should be used as a guide only. Events do get cancelled or changed and venues can close without notice. Always follow the links provided for up to date information on an event or activity. If you know of a change or cancellation we've missed then please contact us to let us know.