Tompkins Park Lucky Bay Applecross Features: Fully Fenced Playground | BBQ's | River Foreshore | Cycle/Walk Way | Automatic Toilets | Drink Fountain | Picnic Table | Climbing Trees | Great River Swimming Spot | Good SUP / Kayaking Spot | Shower
Tompkins Park Lucky Bay Applecross is a very popular water sports spot but it's a nice place to have a bbq, a play at the playground and have splash in the river on a warm day too.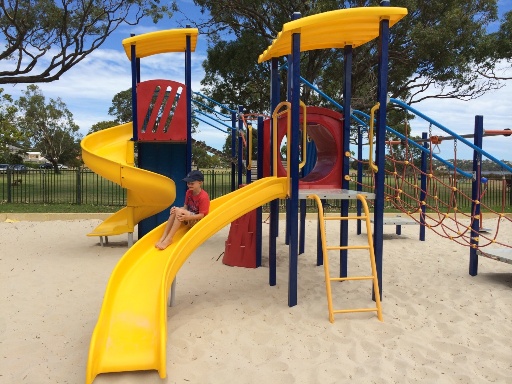 This spot is a lovely place to just hang out on a warm day.  Kids can splash in the river, pick up jelly fish, play on the playground and ride their bikes along the foreshore.  There is a BBQ and picnic table right near the playground and the cycle path runs in front of the BBQ between the playground and the river.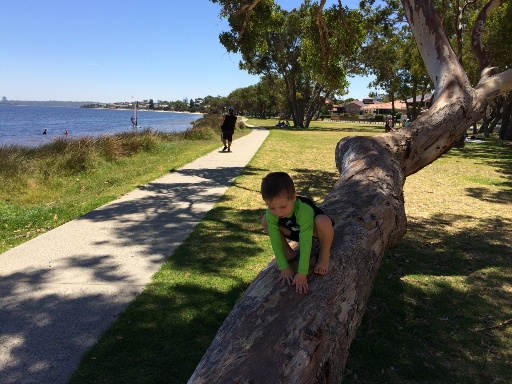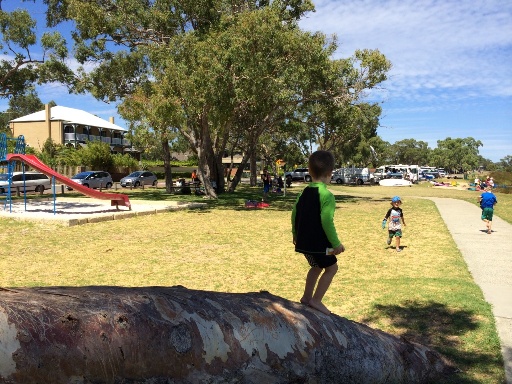 The kids loved climbing the tree on the other side of the carpark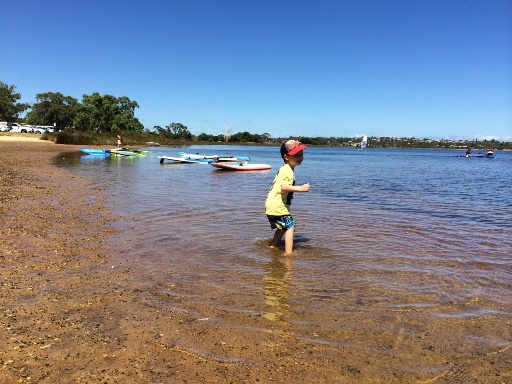 They also loved splashing around in the river and there is a nice sandy entry, so it's also a good spot for kayaking and stand up paddleboarding.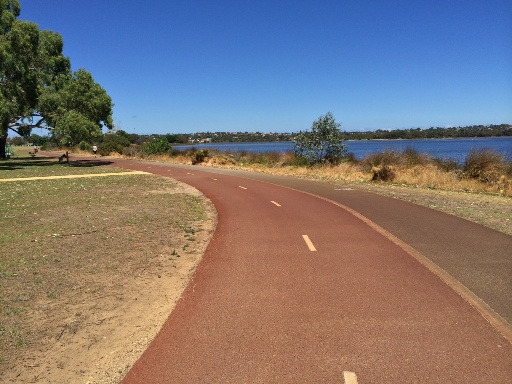 You can also enjoy a ride up and down the foreshore on the shared footpath. An automated toilet, bbq and picnic tables are located close to the fenced playgroundl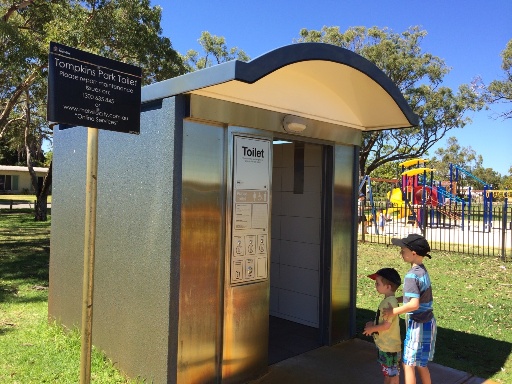 The Lucky Bay foreshore and Tompkins Park in Applecross is a great place to hang out and have a splash, climb some trees and play on a warm, sunny day!  It's the perfect spot for families to just hang out and enjoy a little bit of nature and outdoors activity!
How to Get There : Cnr Dinkley & Cunningham St Applecross
---
Back to Playgrounds , Swan River
---
You may also be interested in reading about



Play aboard this massive wooden pirate ship! Ring the bells, explore the lower decks, and slide to the depths below!




The whole family will love this top class sporting reserve and playground




Relax at this quiet, scenic park that's rich with WA's communication history, aboriginal culture, nature and wildlife!
We make every effort to ensure all this information is up to date but should be used as a guide only. Events do get cancelled or changed and venues can close without notice. Always follow the links provided for up to date information on an event or activity. If you know of a change or cancellation we've missed then please contact us to let us know.