Whisk Creamery Subiaco Features: Gelato Desserts | Coffee | Gelato Cakes | Take Home Tubs | Colouring In | Open Daily
When it comes to heading out for a sweet fix, it doesn't get much better than Whisk Creamery Subiaco. They have a way of making every order of milkshakes, ice-cream or waffles into a masterpiece, that tastes even better than it looks!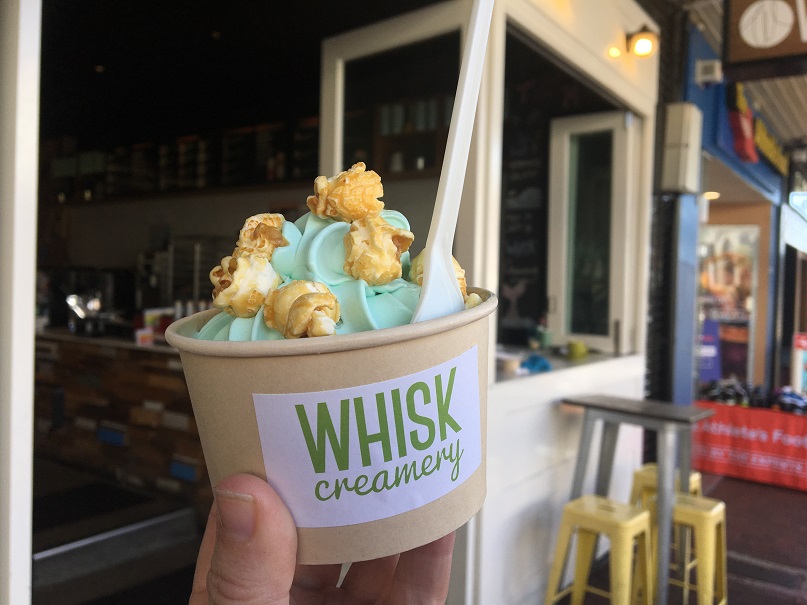 You are the designer at Whisk Creamery. Grab the menu and choose your base, your gelato flavour, your crunchyness, your sauce and something special to top it off. Then sit back and let Whisk Creamery create your masterpiece.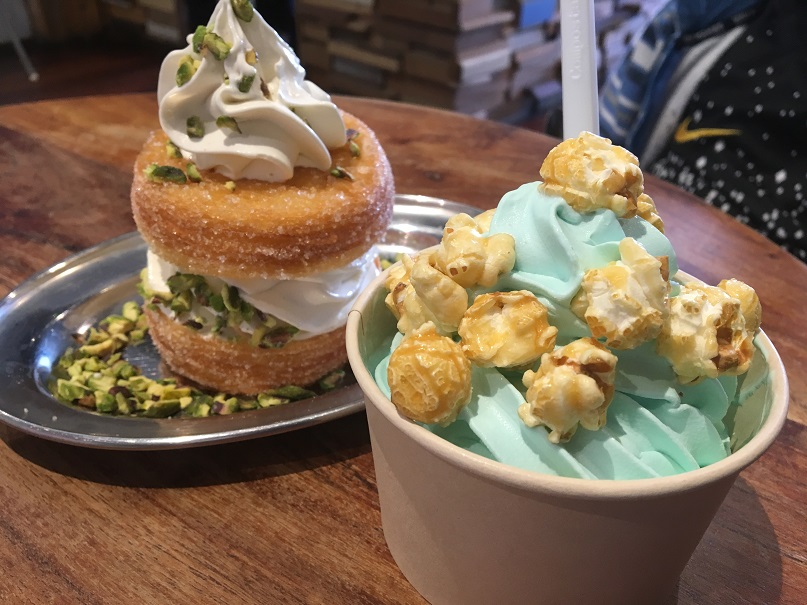 I kept it pretty simple with sea salt gelato and caramel popcorn and my mother in law designed a cronut sandwich with vanilla gelato and pistachios. Both of these creations were absolutely incredible. That sea salt gelato and those cronuts were crazy yummy!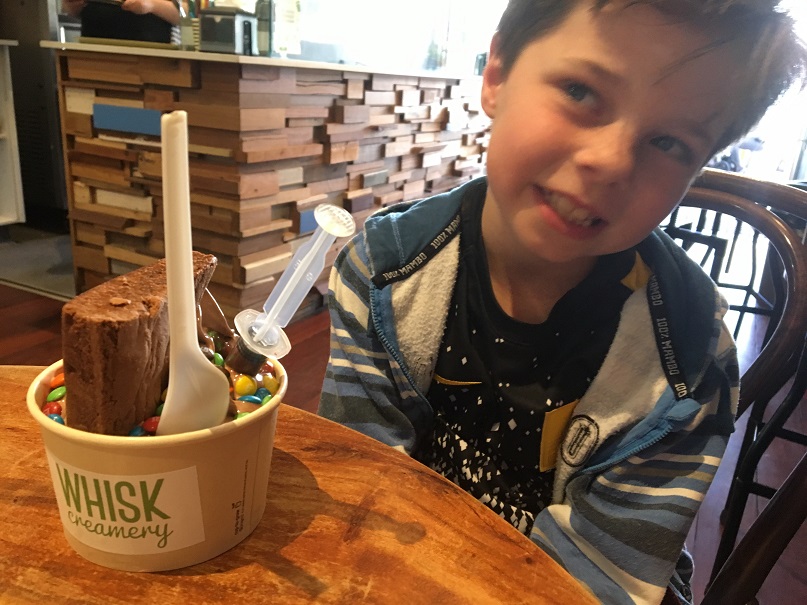 Mr 7 ordered his favourite, chocolate gelato, with M&M's, a chocolate brownie and chocolate sauce that came in a syringe so he could put it on himself. This bit was a total winner with him he loved putting the chocolate all over his masterpiece.
There are several tables inside and some outside so you can dine in and enjoy your masterpiece – or of course take your ice cream to enjoy as you wander Subiaco. Kids can enjoy some colouring in while they wait or apply their creativity on the blackboard. And yes they do coffee too!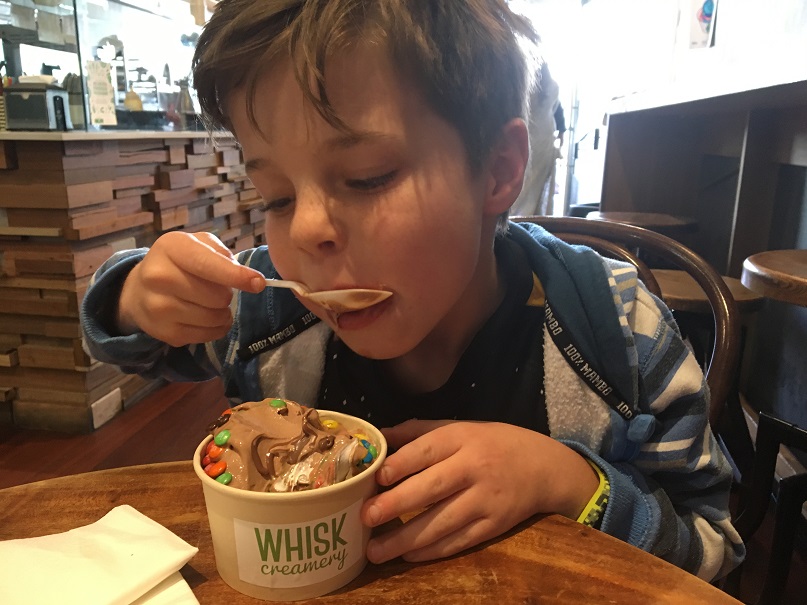 If you want to take the family out for ice cream or perhaps are looking for something special to reward your child for receiving an award or to celebrate winning that sports final, this is a great place to give the whole family a treat. It's a fun experience creating your ice-cream and then watching it come out. You can be pretty sure there will be nothing left at the end, the gelato is so delicious and the creations are incredible.
More information: www.whiskcreamery.com.au
Review by Kids Around Perth Reporter Lauren, 1st September 2018
---
Back to Sweet Eats , Family Cafes
---
You may also be interested in reading about



The perfect playground for toddlers & preschoolers with lots of sensory play and a water play feature!




Put all your troubles aside and soak up the tranquillity at the peaceful Subiaco Common Play Space




Great little nature based playground located in the beautiful Subiaco Theatre Gardens!
We make every effort to ensure all this information is up to date but should be used as a guide only. Events do get cancelled or changed and venues can close without notice. Always follow the links provided for up to date information on an event or activity. If you know of a change or cancellation we've missed then please contact us to let us know.