Allure North Park Calleya Estate Treeby Features; Bike Track | Playground | Bike Skills Track | BBQs | Picnic Tables | Water Fountain | No Toilets
Allure North Park Calleya Estate is the ultimate bike track and adventure playground in one. With a bike skills track around the outside of the bike track also this is a park that's fun for all ages.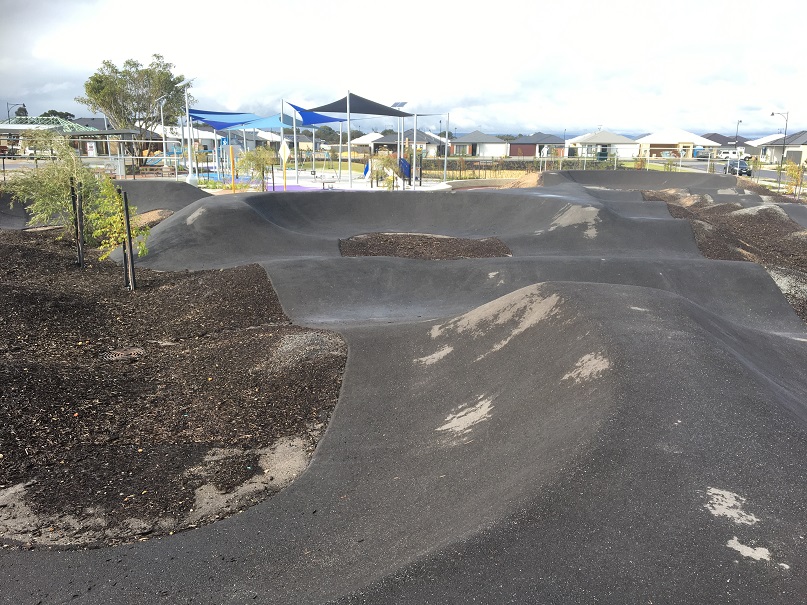 Alongside the playground is a big bike pump track designed for BMX and other bikes but also suitable for scooters and skateboarding for all skill levels.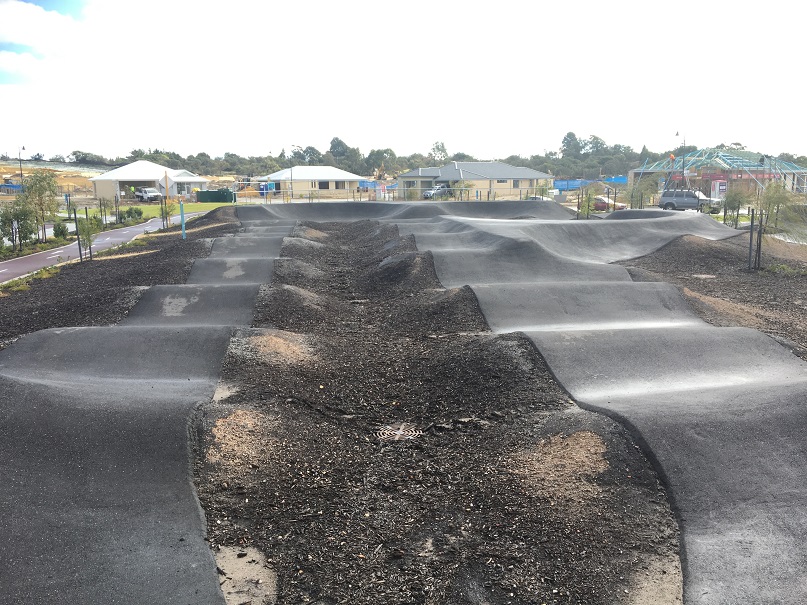 Around the outside of the bike pump track is a bike skills track complete with road markings and signs – perfect for younger ones who maybe aren't confident enough yet for the bike pump track.
When it's time to cool off the wheels and give them a rest your kids will love this playground. If they love adventure they'll be straight onto the rope obstacle challenges.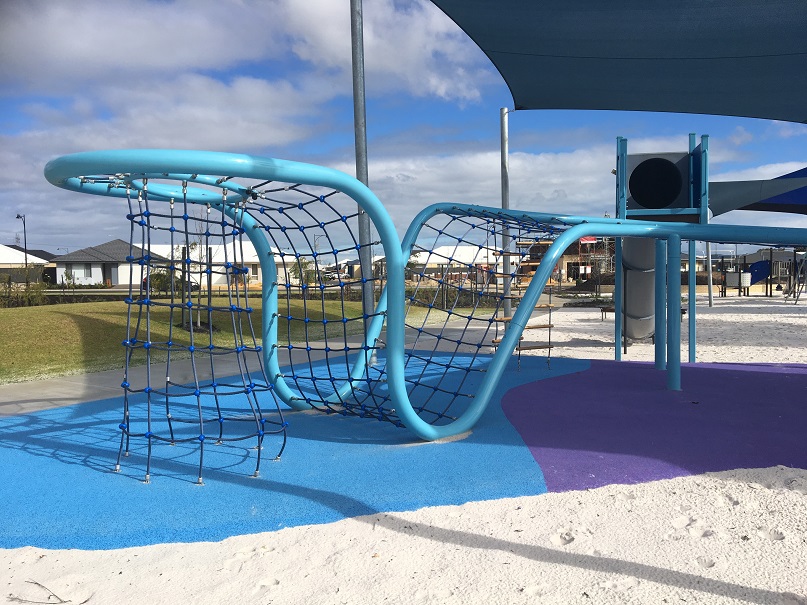 There's plenty of play for the little ones too with musical play of soft fall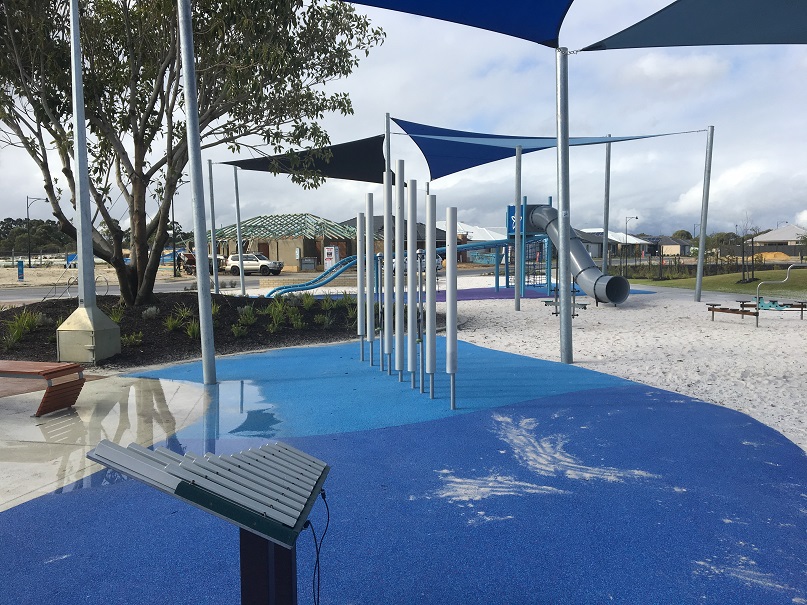 As well as swings and a play structure
And mini balancing obstacle course and mini see-saw in the sand area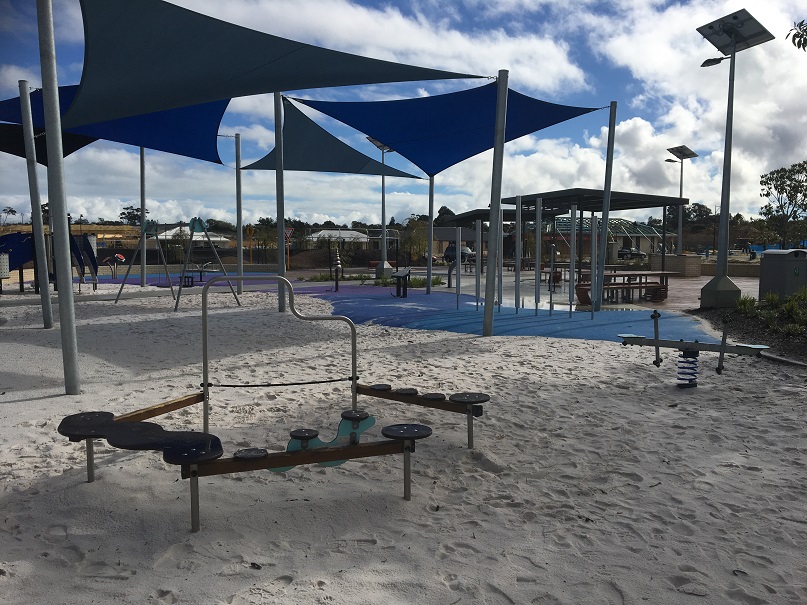 Bring a handball along there is some old school fun with hopscotch and handball marked out near the picnic tables.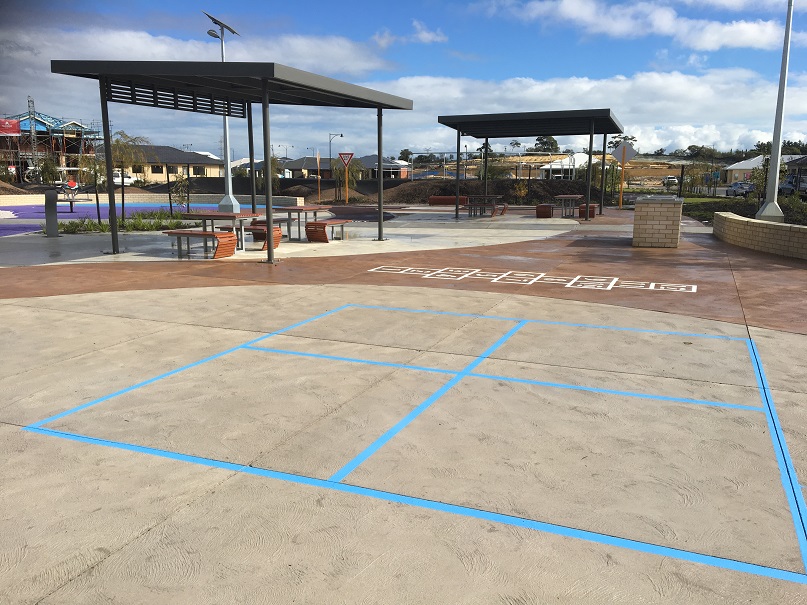 With bbqs, picnic shelters and a water fountain this is a great place to meet with friends for a bike ride and play date. There are no toilets at the park however.  The closest cafe is Mooba Calleya where there are toilets, but they are not always open. Pack up the bikes and head to Calleya Estate for a fun day out of bike riding and play.
How To Get There:
Review by Kids Around Perth Reporter Lauren, 18th August 2018
---
Back to Perth Playgrounds, Bike & BMX Tracks , Bike Skills Tracks , Scooter Parks
---
You may also be interested in reading about



Check out this super tall suburban playground complete with massive adventure tower
We make every effort to ensure all this information is up to date but should be used as a guide only. Events do get cancelled or changed and venues can close without notice. Always follow the links provided for up to date information on an event or activity. If you know of a change or cancellation we've missed then please contact us to let us know.