AQWA Hillarys Boat Harbour Features: Open 7 days | Open 9 – 4pm | Mostly Pram & Disabled Accessible | Touch Pool | Toddler Playground | Underwater Tunnel | Aquatic Displays | Ocean Play Room | Cafe  | School Holiday Activities
AQWA, Perth's favourite aquarium, is located alongside Hillarys Boat Harbour, and is located approximately 23km north of Perth. This is one of the places we love to visit with the kids in Perth at least once per year when we want to take the family out for a treat If you want to visit more often it's definitely beneficial to invest in a AQWA Annual Membership Pass.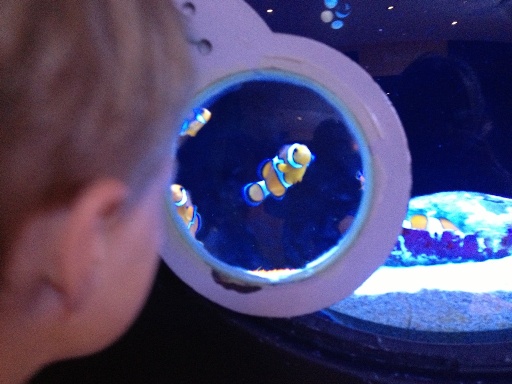 As soon as we arrived the kids couldn't wait to see all the exhibits racing from one to the other with such excitement.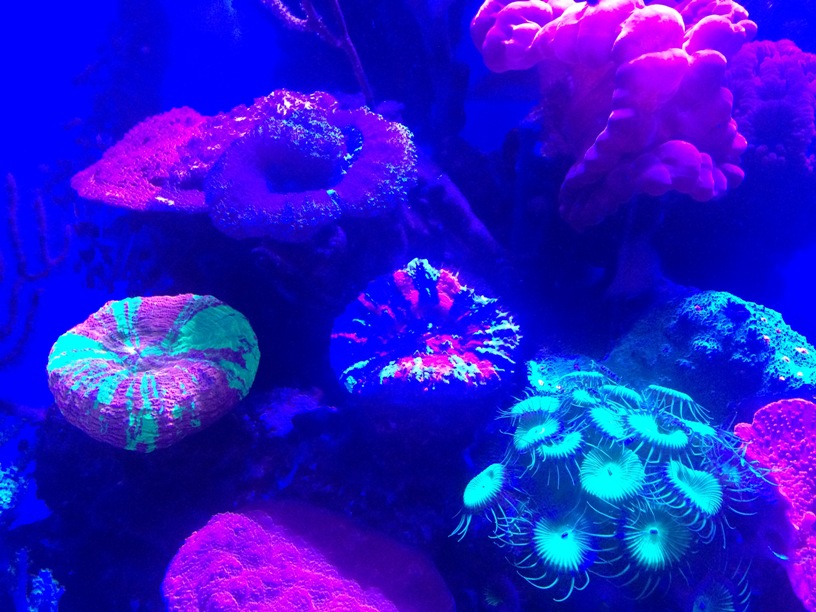 The main and most popular feature at AQWA feature underwater tunnel.  It has a slow moving belt that you can stand on as it takes you around. It's amazing to look up and see large stingrays, turtles and sharks glide overhead. It's also filled with an array of different fish species that you would find along the Shipwreck Coast from Lancelin to Kalbarri. You can often see divers in the aquarium too. (If you're keen to dive in the tank you can take in one of AQWA's Adventures and dive with the sharks!)
There are lots of small displays of all things aquatic, jelly fish, hermit crabs, crocodiles and another favourite spot the Mettams Touch Pool which is located just outside the cafe. Our advice with the touch pool is to either take spare t-shirts for the kids or get them to take their t-shirts off as they are most likely going to get very wet! They will also love these under water viewers that give them a good look at what lives beneath the water.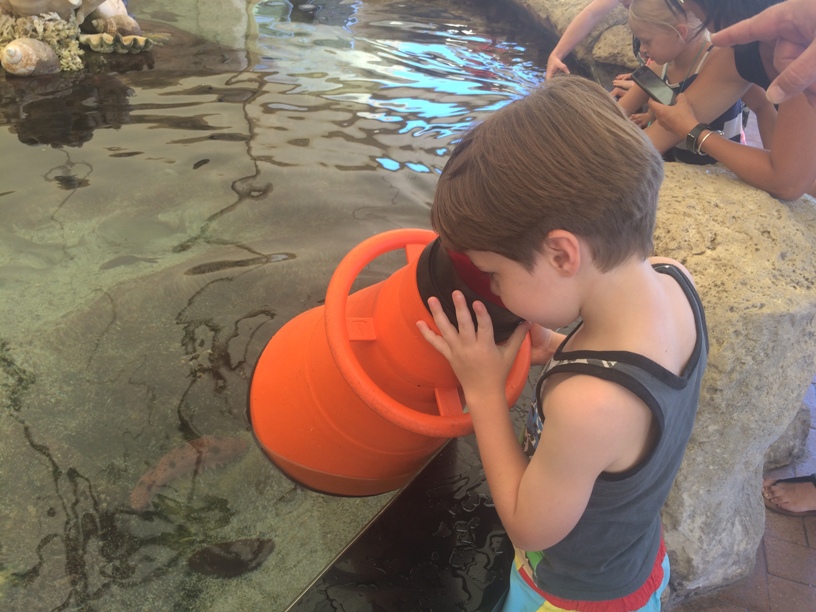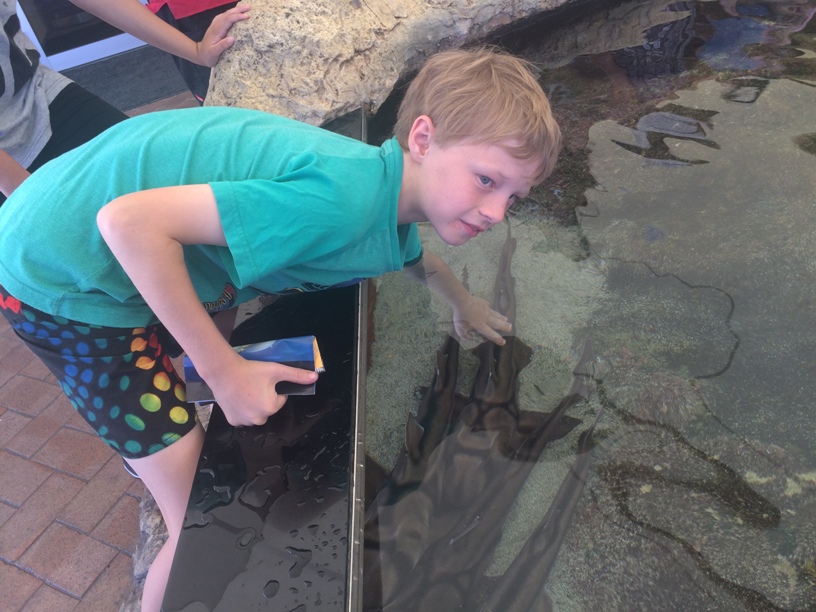 From the touch pool we wandered down to Stingray Bay. This is a large, shallow area with a waterfall and pool full of stingrays, located outside the aquarium building. Sit by the water and watch the stingrays "wave" as they glide past. There's also a great viewing platform above, if you don't want to head down all the stairs.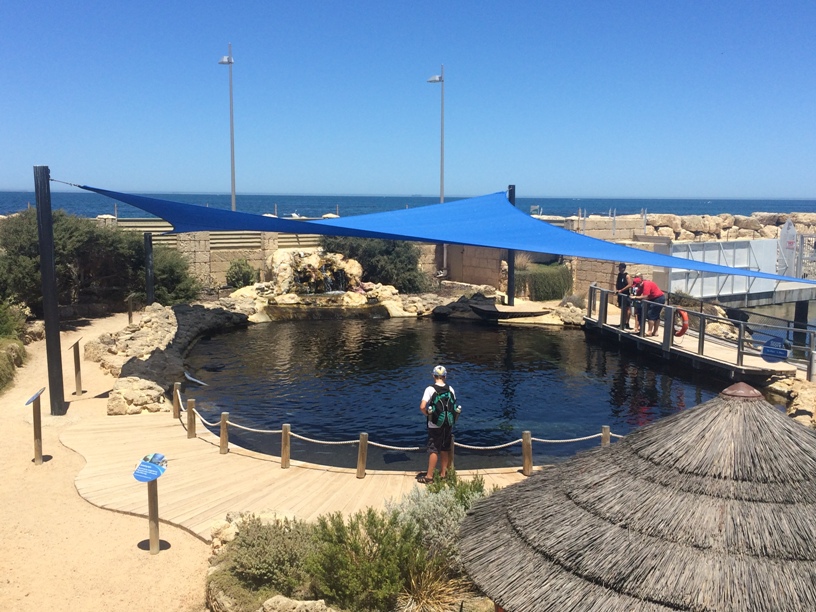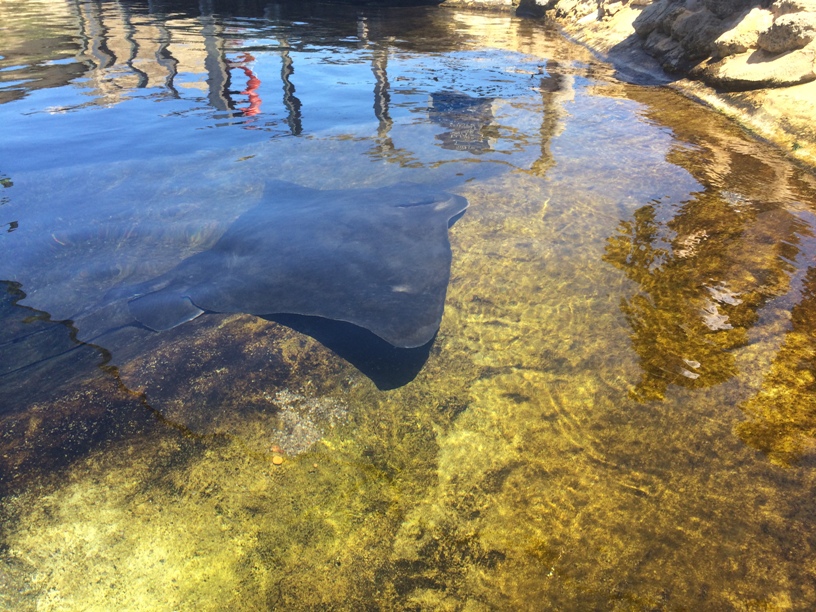 You can also find this great little toddler playground, that's well shaded, alongside Sting Ray Bay.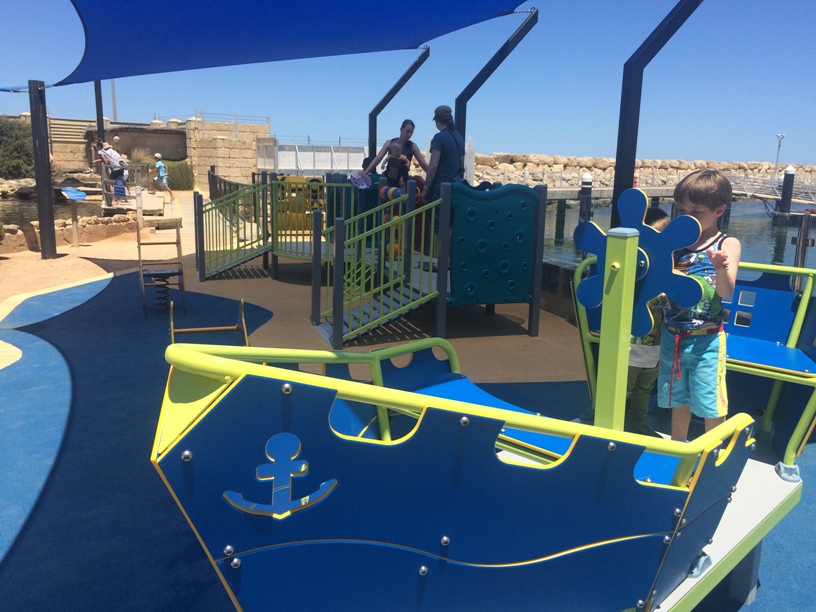 After Stingray Bag you can head down to the second large aquarium that features marine life from our far north. It's full of thousands of amazing brightly coloured fish and other marine life from the region. There's a few interactive displays down here too.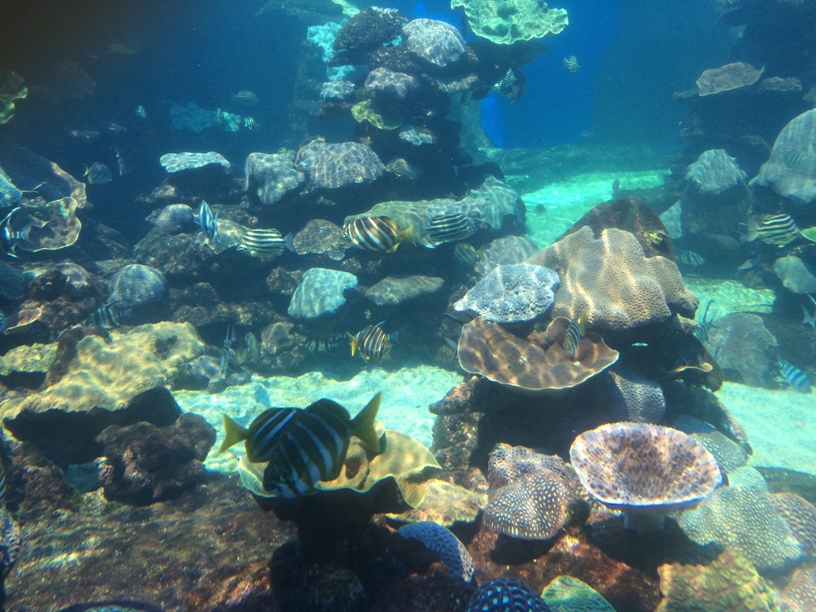 You can also enjoy some hands on activities at AQWA too in the Ocean Play Room, where you can play with the interactive sand box and enjoy ocean themed art activities. Entry to the Ocean Play Room is included in your entry fee.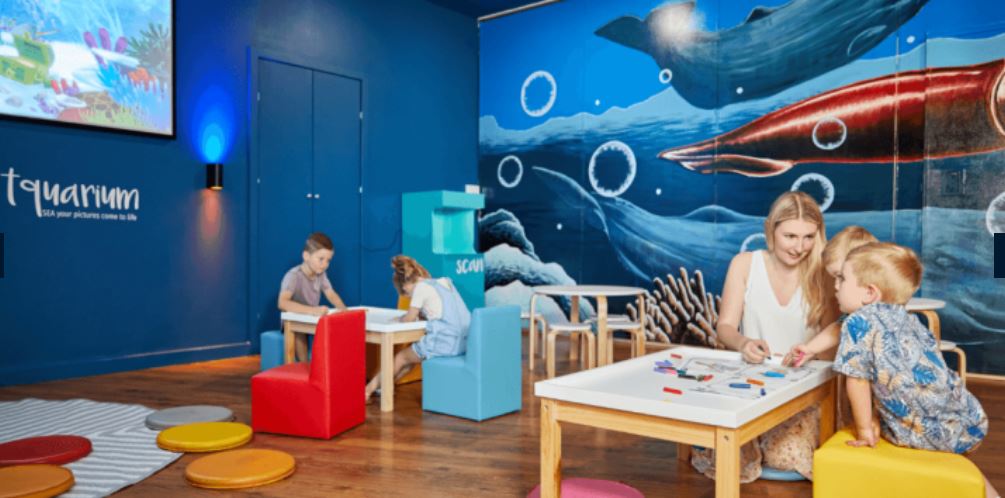 On your way out to the café for a bite to eat or a coffee, another visit to the Touch Pool is always in order. Lastly, there's a big gift shop on the way out, just in case you want to grab a souvenior to remember your visit or to give to someone special. AQWA is mostly pram and disabled accessible, with ramps and a lift to help you get around. AQWA is the perfect outing if you are looking to take the kids out for a treat or if you have friends visiting Perth.
More information: www.aqwa.com.au
How To Get There:
Posted by Lauren Kids Around Perth, 21st July 2012. Updated 27th June 2016
---
Back to Perth Attractions
---
You may also be interested in reading about



Inflatable Summer fun on the water at Hillarys Boat Harbour




Leave the iPads at home and enjoy family burger and boardgame night at The Local Shack
We make every effort to ensure all this information is up to date but should be used as a guide only. Events do get cancelled or changed and venues can close without notice. Always follow the links provided for up to date information on an event or activity. If you know of a change or cancellation we've missed then please contact us to let us know.