Armadale Reptile Centre Features: Wildlife Education Centre |
CLOSED WEDNESDAYS (except in the school holidays) | OPEN 10-4pm | Shaded table and chairs | BBQ (please call to book) | Toilets | Drinks & Icecreams
The Armadale Reptile Centre is an amazing display of all things reptiles…BUT…we were so surprised to find so much more than just reptiles here! Armadale is about 30 mins SE of Perth, and only a few minutes drive from the Armadale town centre. Did you know they have over 400 animals? With 50 different species of reptile, 10 species of mammals and 18 species of birds! Inside there is such an amazing collection of frogs, turtles, snakes, lizards, even a crocodile! Yes an Estuarine Crocodile – he is quite big too!  You can all these wonderful displays in the main building, where there is also an "Night Stalk" section for the nocturnal creatures.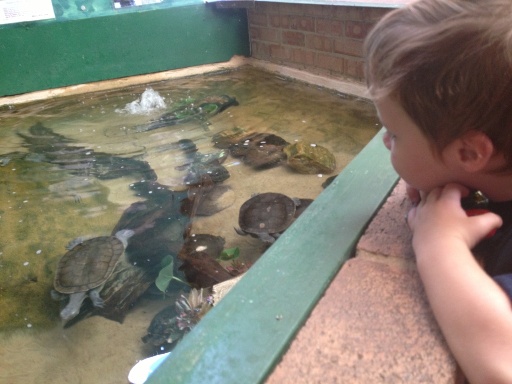 Their centre also houses a rehabilitation hospital on the property, where ever possible animals are returned to the wild, but the centre has become a permanent home for many animals who could not be safely returned to the wild.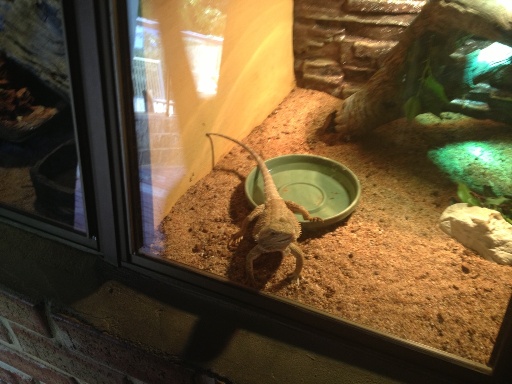 Outside, the collection extends out to a big lawn area, where you can see lots of other animals and some wonderful displays of large lizards, skinks and monitors.  This is also where you can meet "Warine" the wombat! She is just gorgeous! Unfortunately she was sleeping while we were there but you can see what a beautiful girl she is from the photo below.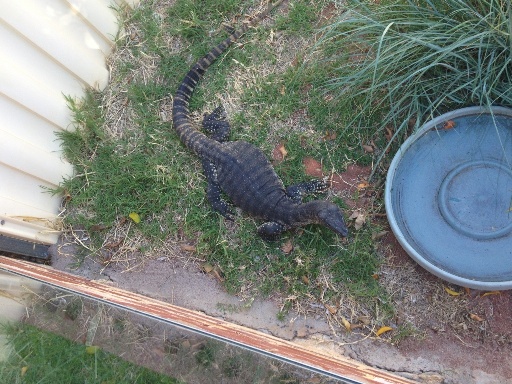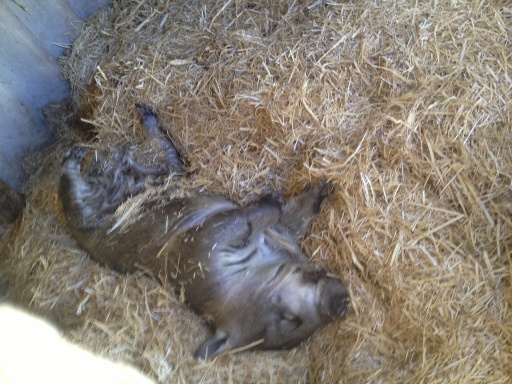 Out the back are some table and chairs and a large lawn area where the kids can run around.  This is also where you can see the estuarine crocodile and there is a huge array of bird averies outside too and is a great spot to enjoy a picnic lunch or snack.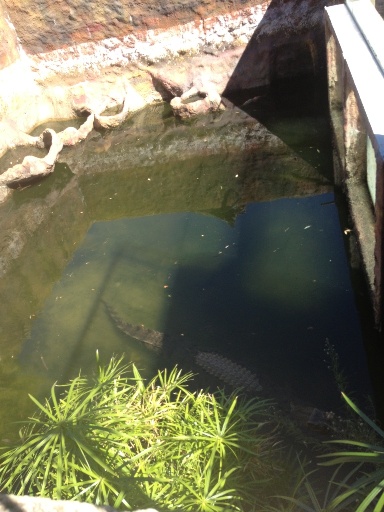 Not just reptiles! Donkeys, pony, wombat, owls, bandicoots, kangaroos and more! It's more like an animal park than just a reptile centre. The pony loves it if you feed him some grass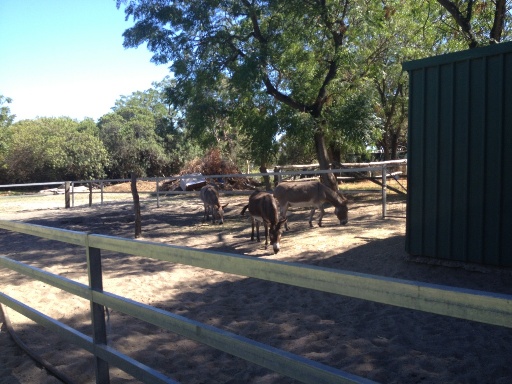 The staff were absolutely amazing.  There were constant opportunities to touch a snake or a lizard, and we even got to see a frilled neck lizard eat his hibiscus flower for lunch.  So encourage your kids to ask the staff questions they are very knowledgeable and want you to enjoy a hands on experience.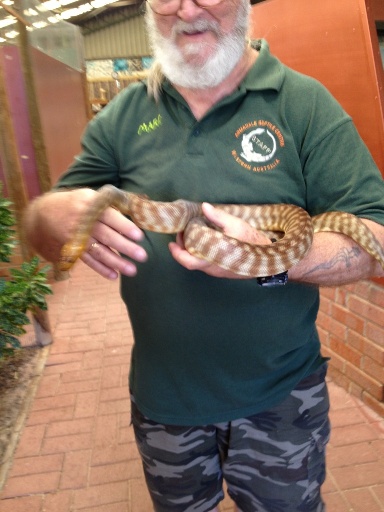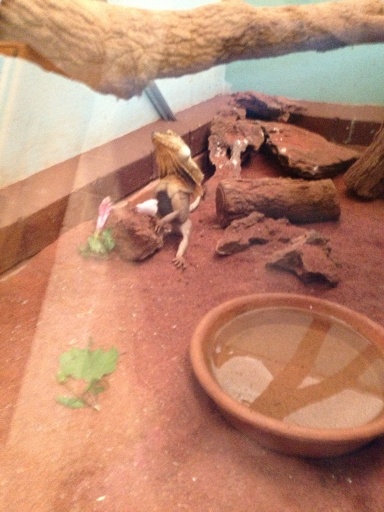 There is a fee to enter the Armadale Reptile Centre (see entry fees on the website, linked below) and there are only drinks and ice-creams available to purchase. We recommend you bring a packed lunch and enjoy your lunch out the back in the shade on the grassed area – or out the front amongst the averies towards the front of the centre where there is a covered area with tables and chairs.
There is also a barbeque here so you could hold a family gathering or birthday party there – you just need to call the centre and book to make sure the bbq and area are available.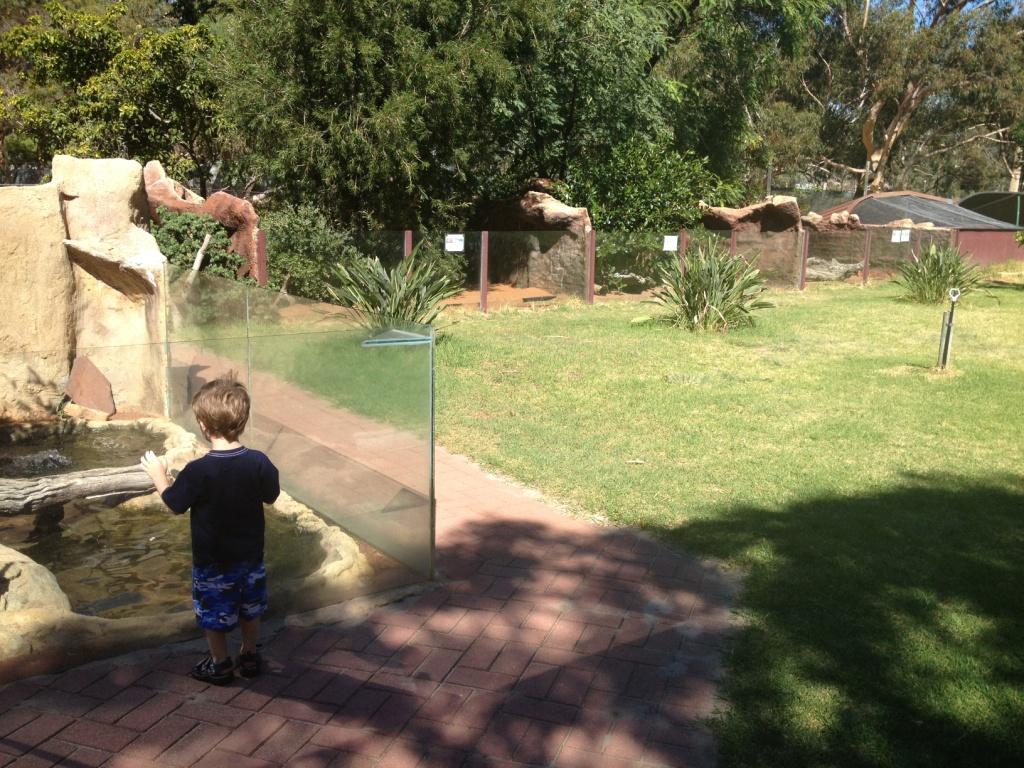 There's plenty of room for the kids to run around on the grassed area out the back with lots of shaded seated areas to enjoy some lunch or a snack – so bring a packed lunch!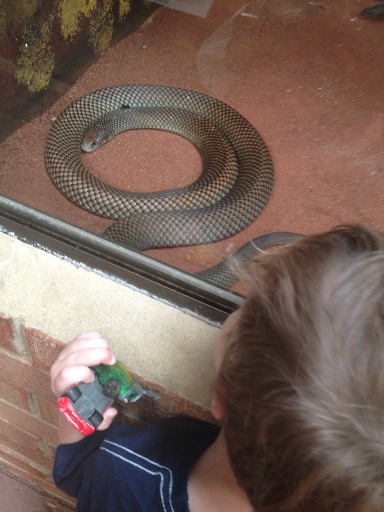 Make sure you take some lunch, talk with the staff and spending some time in this wonderful little place to learn to identify animals and get to know more about their habitats. It's worth spending some time just hanging around you never know what you will get to see!
More information: www.armadalereptilecentre.com.au
How to Get There:
Posted by Lauren, 11th April 2013. Reviewed 25th March, 2016
---
Back to Attractions
---
You may also be interested in reading about



Enjoy a play at the train themed Memorial Park alongside Armadale Shopping City
We make every effort to ensure all this information is up to date but should be used as a guide only. Events do get cancelled or changed and venues can close without notice. Always follow the links provided for up to date information on an event or activity. If you know of a change or cancellation we've missed then please contact us to let us know.