Bob Gordon Reserve Spaceshop Play Space Bull Creek Features: Spaceship Themed Playground | All Abilities Play | Fully Fenced |  Exercise Equipment | Water Play | Flying Fox | Seating | Picnic Tables | Toilets | BBQs
Get out of the house for an out of this world play experience at the fully fenced Bob Gordon Reserve Play Space Bull Creek. It's a not too big, not too small playground packed with play features for all abilities.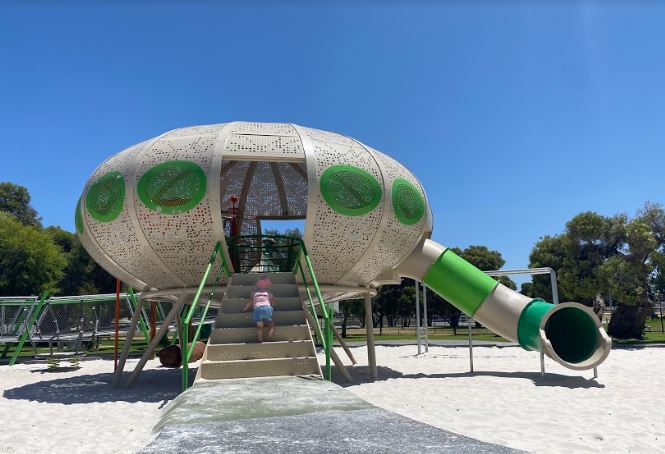 The key feature of this playground is obviously the "Futuro" spaceship that you can climb into and play inside. Some of the older Perth Mums, Dads, Grandparents and Carers may remember seeing a similar spaceship across various City of Melville locations between the 70's & 90's.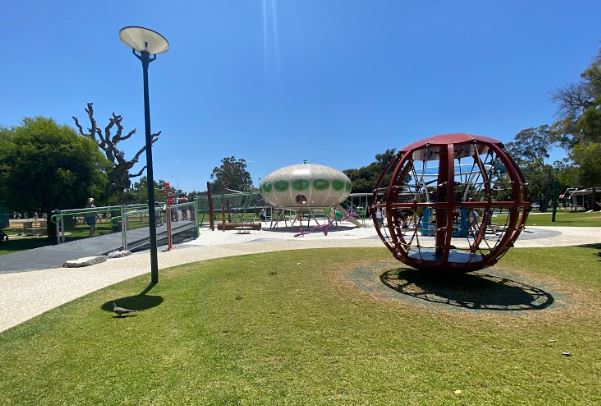 This is a replica of the Futuro spaceship that was originally placed at the Burrendah Estate Sales Office in the early 70's. In the mid 70's it was relocated to Glennon Park where it stayed until the 90's. Today you can find it's replica here at Bob Gordon Reserve Play Space, which was upgraded to this fabulous spaceship themed play space in late 2022.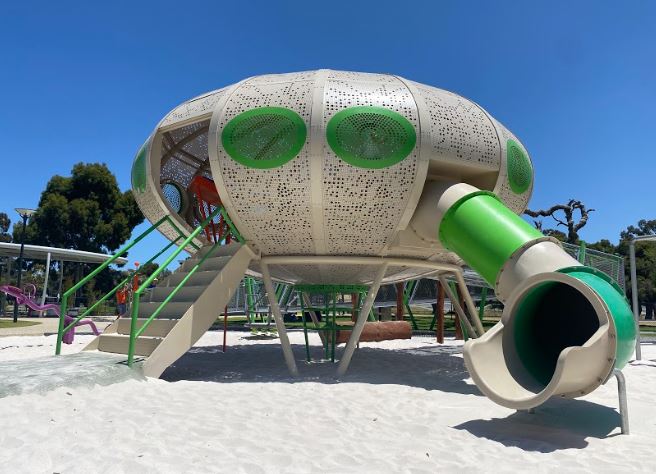 There is so much to love about this spaceship, but most of all I love the abilities design of this spaceship. Wiith an all abilities access ramp, room inside the spaceship and the varying levels of play featues within the spaceship so that anyone can get inside and take control of flying this spaceship. The spaceship is slightly elevated, and has lots of holes in it's surface which means that's is very airy inside the spaceship but also shady at the same time!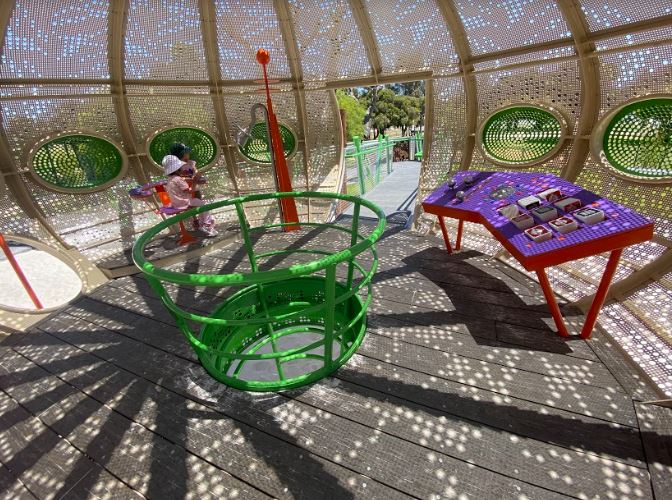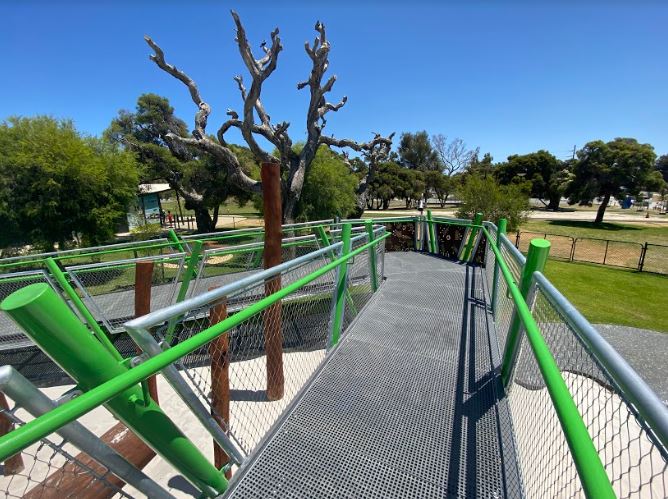 Speaking of keeping cool, the water play feature is right alongside the spaceship and features a water spout with several "flying saucer" plates for the water to flow down into.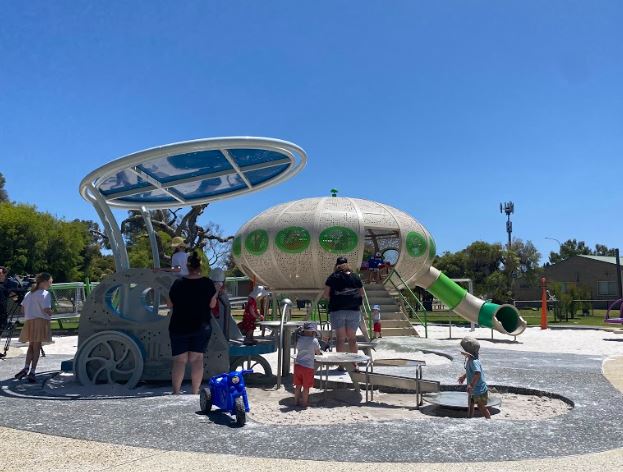 The playground also features a intergalatic themed climbing tower and slide, with rope climb, elevated space pod and big enclosed slide down.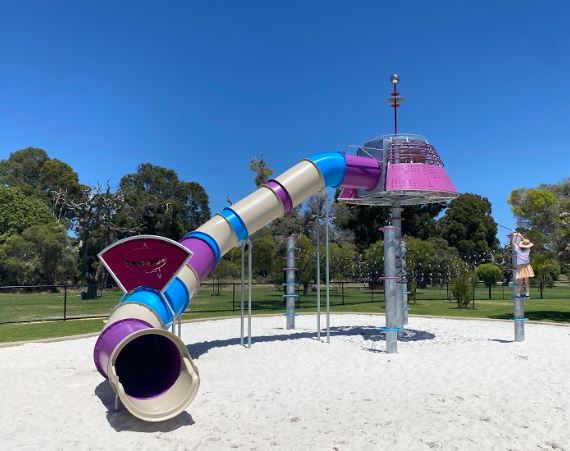 The adventure continues with a double cable flying fox, that includes an all abilities seat too.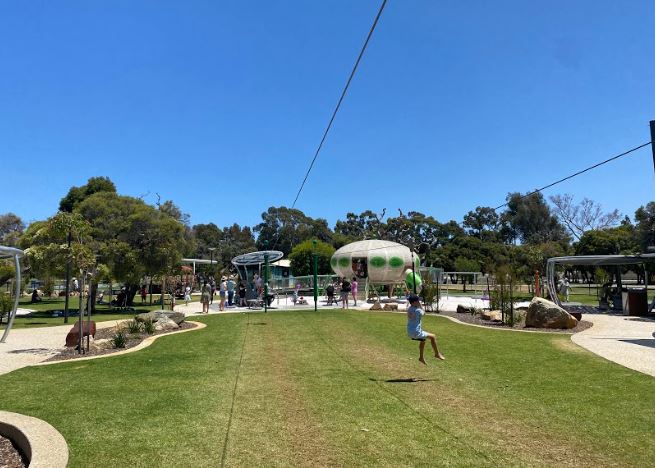 There's no lack of swings at the Bob Gordon Reserve Play Space with lots of different types of swings, including a basket swing,, all abilities swing and even a little do it myself toddler swing.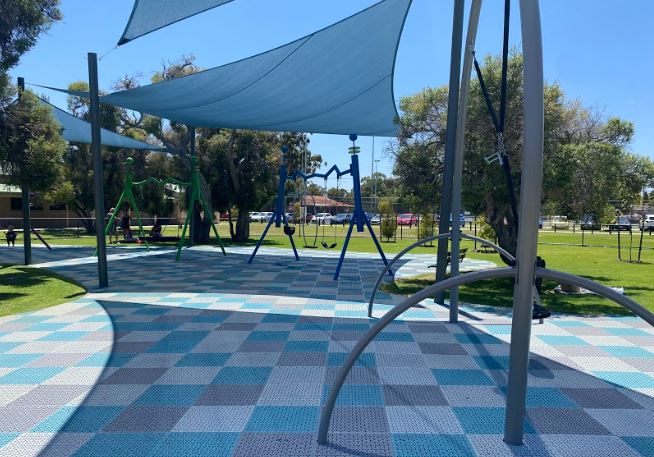 Plus a big double rope viking swing.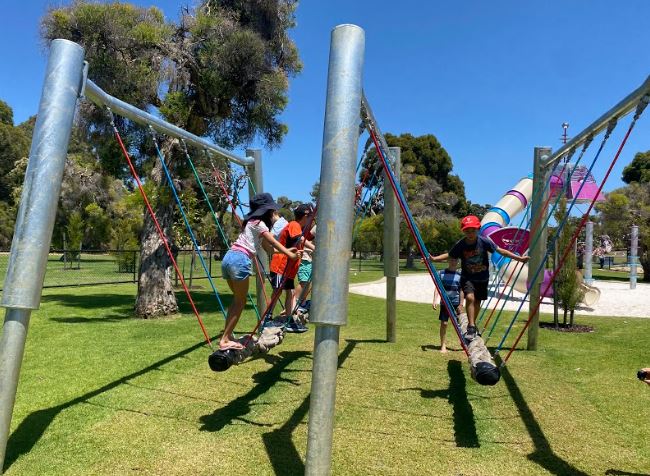 There is plenty of seating, picnic tables, BBQs and toilets located within the fenced playground area. You can also find some grassed area around the playground to set yourself up while you play.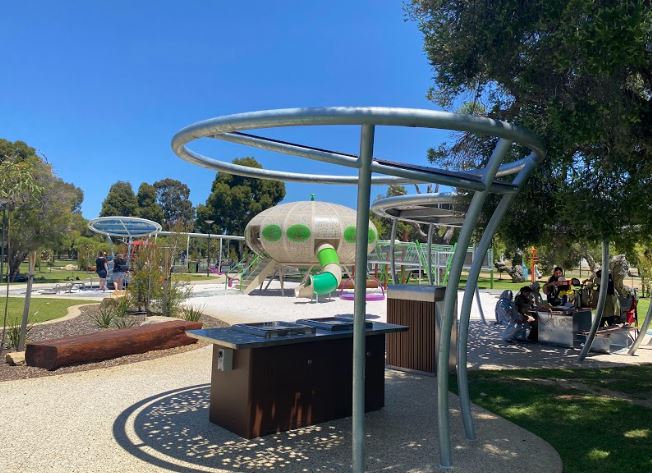 Bob Gordon Reserve is an off the lead dog park, so the playground is fully fenced and no dogs are allowed within the playground area. There are also BBQs, a picnic shelter, seating and an outdoor exercise gym outside the fenced play area.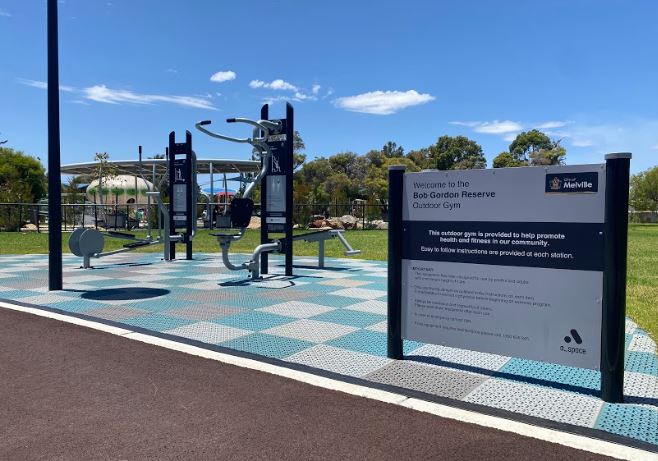 Bring the small bikes and scooters along too as there are several shared pathways that wind throughout the reserve outside of the fenced playground area.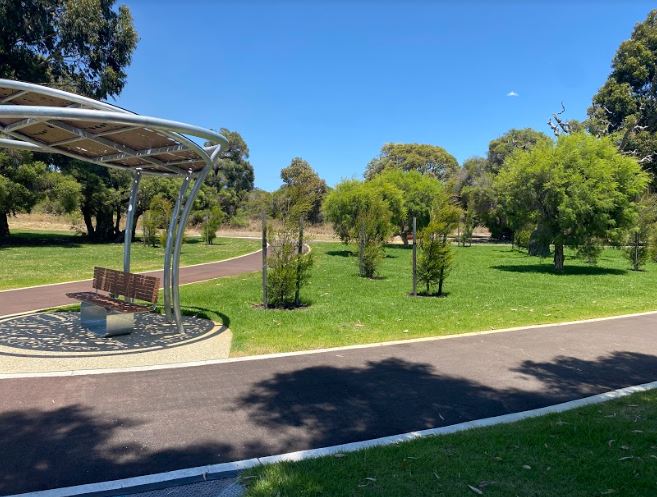 Bob Gordon Reserve Spaceship Play Space features lots of intergaltic fun for all ages and ablities and is also the perfect playground to host a space themed birthday party. Bull Creek Shopping Centre is just up the road with food and drink options for before, after or during your play.
How To Get There:
Review by Kids Around Perth Reporter Lauren, 16th December 2022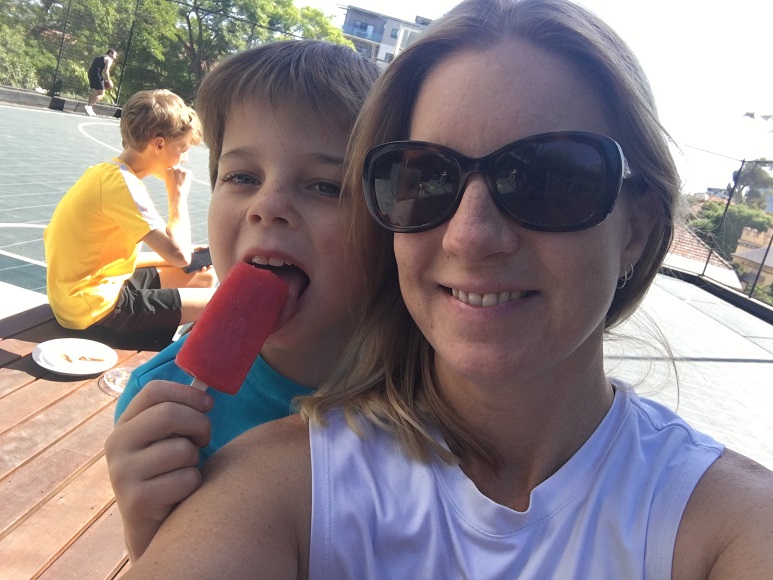 Lauren Angove – Kids Around Perth Founder / Owner / Mum of two boys
Born, bred and living in Perth (except for 8 years working and living in Port Hedland WA), Lauren loves exploring the ins and outs of Perth & WA and sharing her finds with families. Margaret River and the south west are her favourite getaway locations.
---
Back to Playgrounds , Playgrounds with Water Play , Flying Fox Parks
---
We make every effort to ensure all this information is up to date but should be used as a guide only. Events do get cancelled or changed and venues can close without notice. Always follow the links provided for up to date information on an event or activity. If you know of a change or cancellation we've missed then please contact us to let us know.