Huge Slide * Trampolines * Swings * Sensory Play * Nature Play * BBQs * Picnic Tables * Water Fountain * Bike Paths * Basketball Hoop
TheStockland developers have invested a whopping $1.8 million into Calleya Estate Playground Banjup. It includes a lot of original play equipment not seen at most playgrounds.The unmissable feature of the park is the sky-high slide, which is only accessible viaa climbable rope netting all the way to the top. This slide is not for the faint-hearted!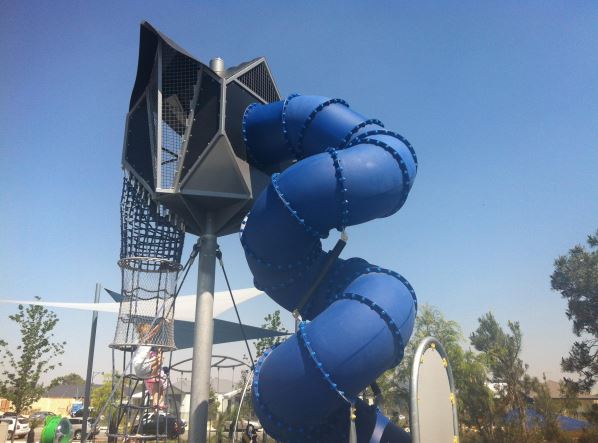 There is a second smaller slide built into a soft-fall hill, which is better suited for thesmaller kids, and has much easier access.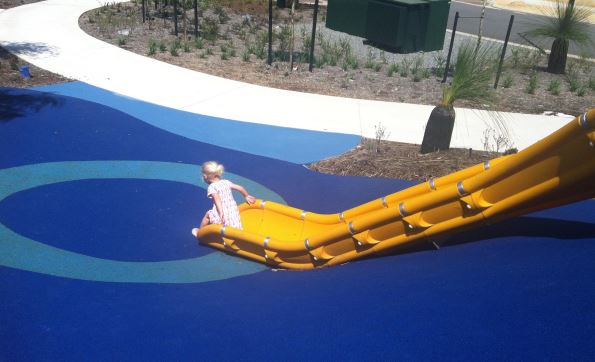 The park also features sensory play with a few different musical instruments, which I have rarely seenat other parks.A large frog drum which operates via a pedal on the floor.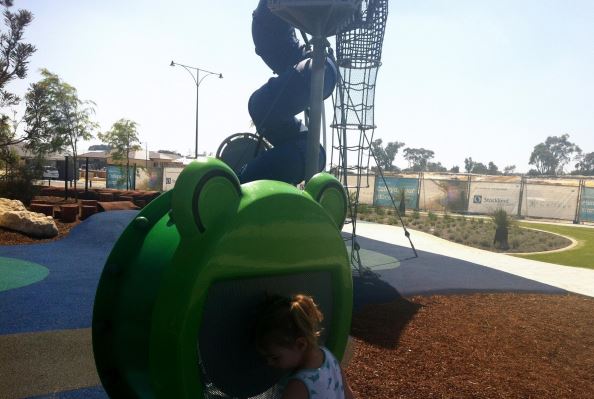 Two sets of Bongo style drums.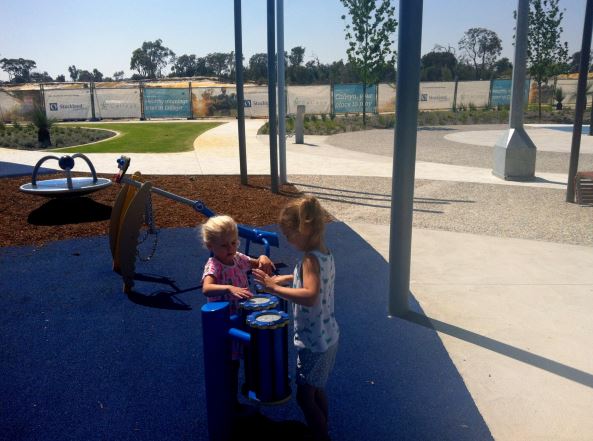 And a Praying mantis horn!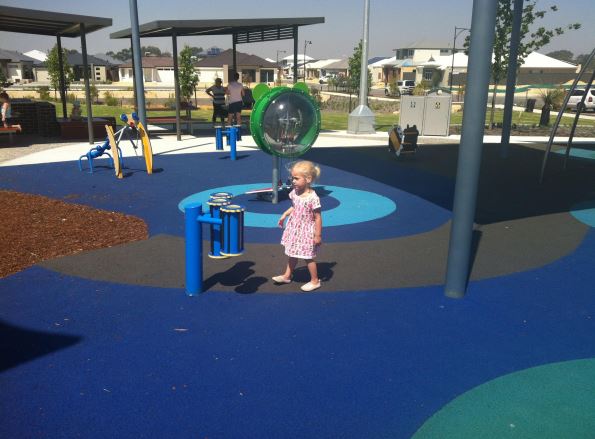 There is a set of traditional swings in the centre of the playground, as well as abasket swing that is towards the back of the playground.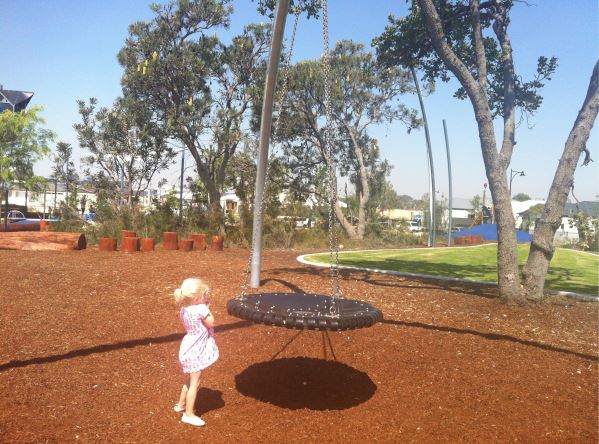 Another great feature of this park, are the two built-in mini trampolines. The size ofthese mean only one child at a time can go on, and with soft fall around it there are minimal safety issues, so they can bounce until their hearts content.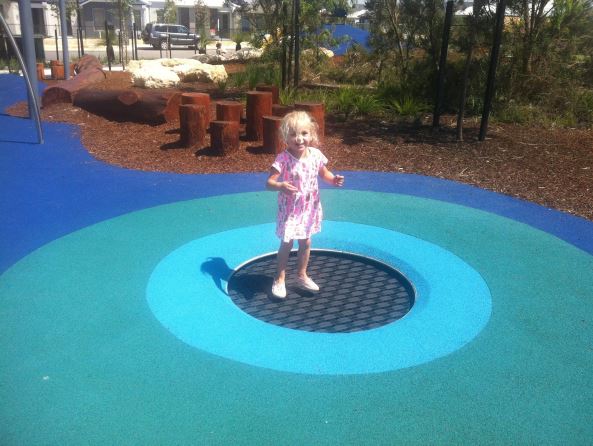 There are a few horizontal wooden logs, as well as log steps and a few rocks toinclude a nature-based element to the playground. A lot of native mature trees andbushes have also been kept around the perimeter of the park.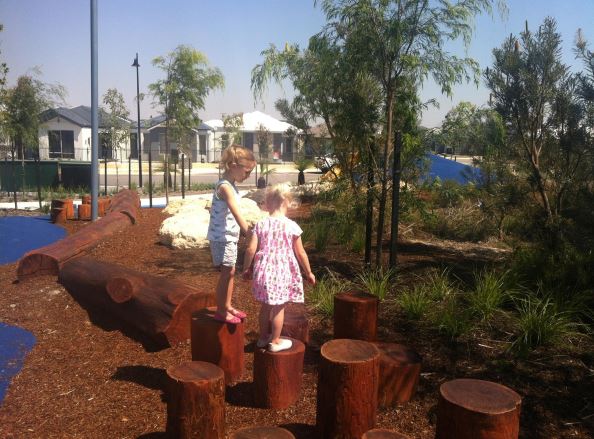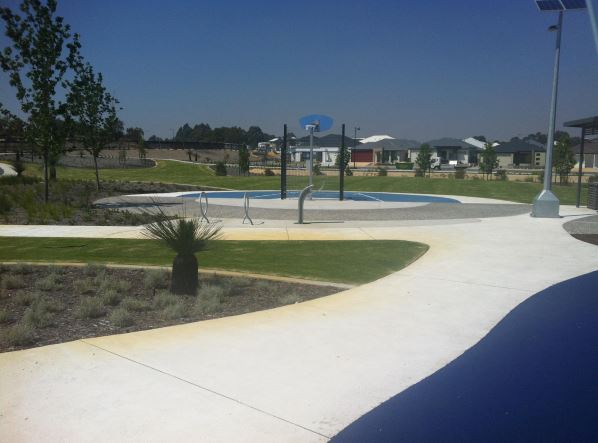 There are three large picnic tables which are undercover, along with a drinkingfountain and barbeques, however there are no toilets.Also provided is a multipurpose basketball/netball court with hoops and a bike rack.Opposite the park is a large amount of un-shaded open grassed area suitable forother ball games.
Calleya playground is a great park with something on offer for all age groups and is perfect for kids who like to explore and enjoy a bit of adventure.
What to Bring: Basketball, scooters/small bikes, soccer ball / football
How to Get There:
Review by Kids Around Perth Reporter Candice, 8th December 2015
---
Back to Playgrounds , Nature Play
---
We make every effort to ensure all this information is up to date but should be used as a guide only. Events do get cancelled or changed and venues can close without notice. Always follow the links provided for up to date information on an event or activity. If you know of a change or cancellation we've missed then please contact us to let us know.