Child Friendly Parks North of the River are what we want! Are you looking for a great place to take your kids on a day out on the north of the river in Perth? If yes, we suggest you visit some of the best children-friendly parks in your area.
In Perth, the northern side divided by the river is home to some fantastic parks, offering plenty of activities and fun for all ages. From playgrounds and picnic spots to bushwalking trails, there's something here for everyone.
In this blog post, we explore some of the best children-friendly parks in the north of the river in Perth. So grab your hats and sunscreen – it's time to get exploring!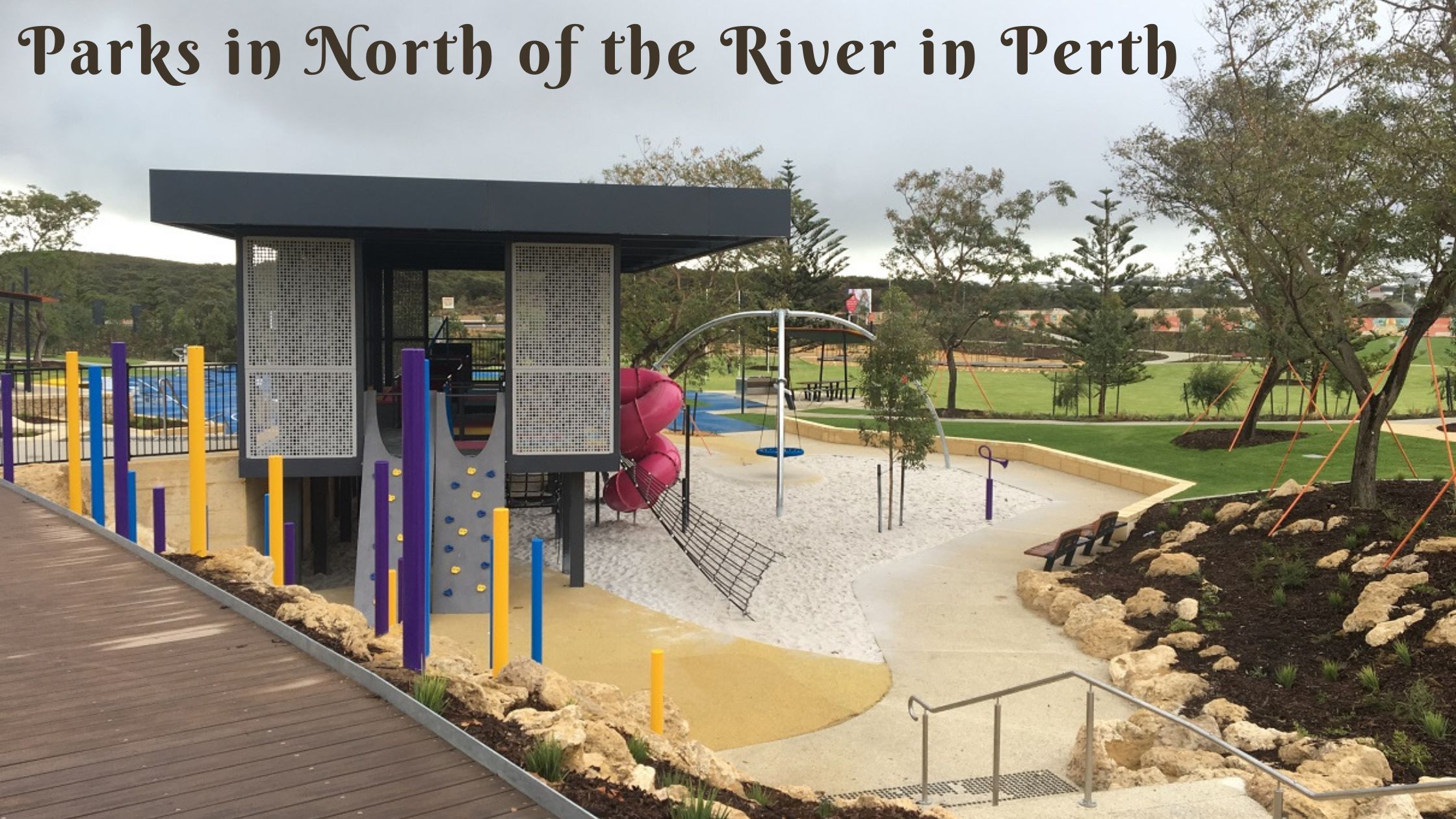 List of Child Friendly Parks North of the River in Perth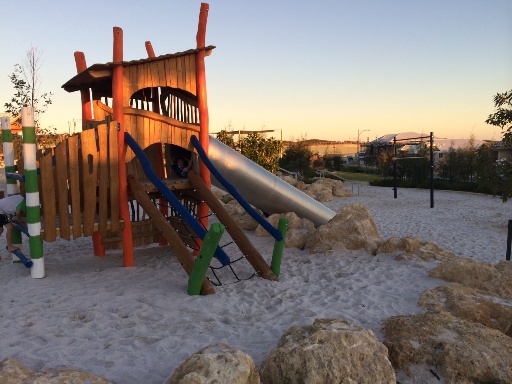 Escarpment Park Alkimos is a truly enchanting park situated in Perth's distant northern suburbs. It's sure to bring out the excitement in your little ones!
As you approach the play area, you'll notice the unique balancing sea-saw-type swing. Something that the kids will love. Your kids will get excited to ride the swings and other playing equipment. This park is guaranteed fun for all!
Moreover, there are even a few colourful picnic shelters located nearby with BBQs available for an enjoyable family lunch or party.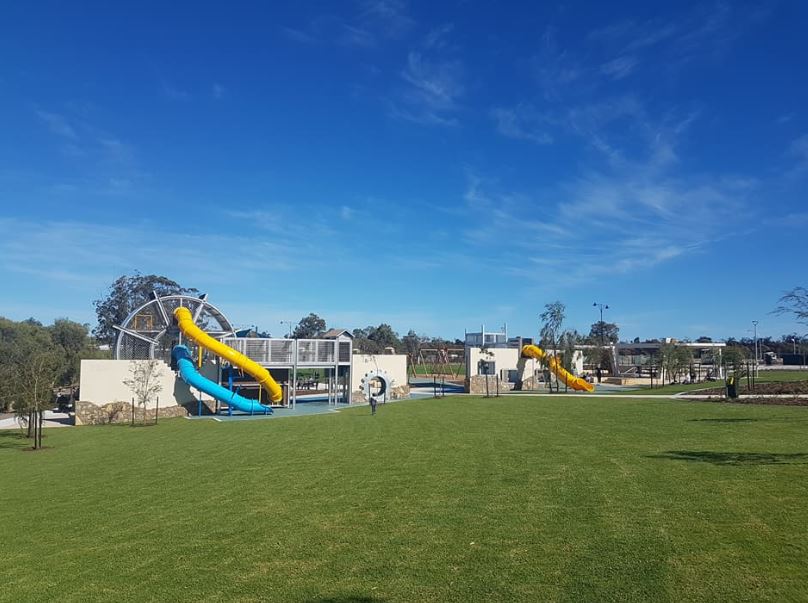 This massive adventure playground is renowned for its huge three-storey water wheel and towering slides, nestled next to a large artificial lake. Kids can make their way to the highest level of the water wheel and experience the thrilling ride down its tallest yellow slide.
Children can even climb up to the middle storey of the water wheel to take the milder blue slide if they're feeling more adventurous.
But that's not all! The park also caters for younger children, with a smaller play structure and enclosed slide more suited to their size, as well as a few additional slides just their speed. With plenty of space and activities to keep them occupied all day long.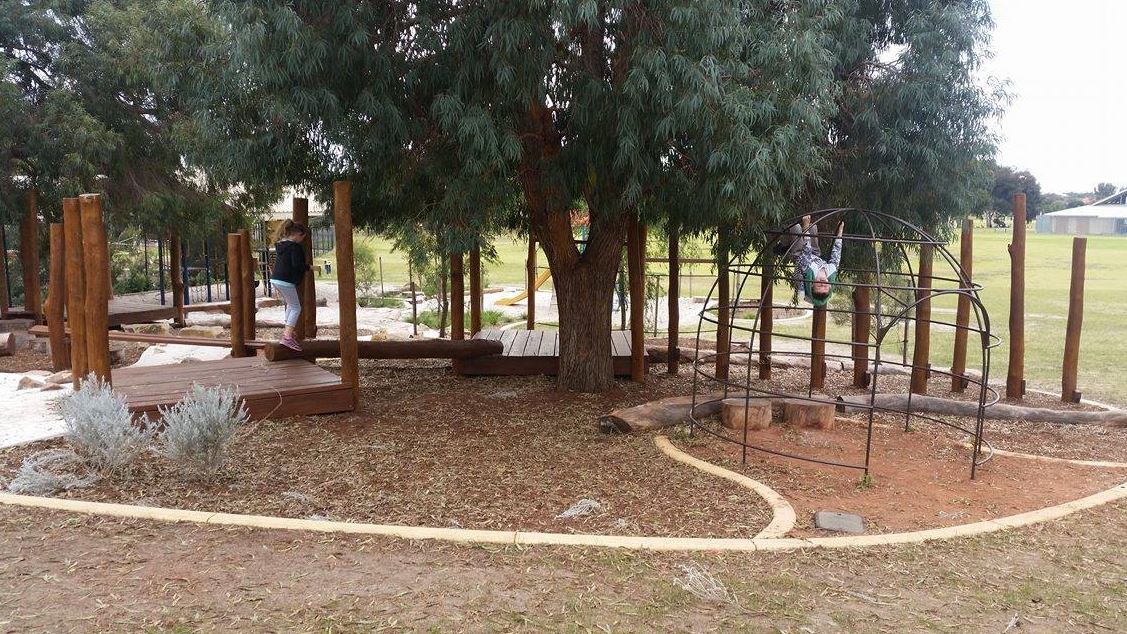 Located in the Warradale Park of Landsdale, Sam's Playground offers children and families a nature and sensory-based play area that is fully enclosed. This location provides a unique experience for visitors, as the playground is situated just outside of Landsdale Primary School's fencing.
It features several attractions, including a large shady tree in the middle, providing great natural shading and protection from the sun. There is a water creek that provides hours of entertainment for children (although it was not working when we visited).
The playground also contains various log and rock balance objects, a sand play area, and even a teepee!
Here are More Children Friendly Parks – North of the River in Perth
Which of These Child Friendly Parks Will You Visit First?
If you're looking for fun outdoor activities to do with your toddler, then the child friendly parks North of the River are certainly worth a visit. With a variety of options available – from exciting swings and slides, to sandpits and climbing frames – there's something to keep any toddler entertained.
Plus, you can take your own snacks along and turn it into a picnic outing. And to top it off, you can always check out the best children-friendly cafes in Perth for a delicious meal afterwards!
We hope this list of playgrounds gives you some great ideas for fun activities with your little one. So get out there and explore all the wonderful places Perth has to offer. Enjoy!
See all of these child friendly parks North of the River and more on Boobobutt's easy to use App! Get the most powerful kids activity finder in Australia today! Check the App Store to download for free.
Kids Around Perth is proudly part of the Boobobutt network of fun family organisations. Boobobutt's mission is to bring great adventures to every child, and make parenting a little easier every single day.
---
Back to Parks Near Me , Super Parks , Perth Playgrounds , Play Centres or Home
---
We make every effort to ensure all this information is up to date but should be used as a guide only. Events do get cancelled or changed and venues can close without notice. Always follow the links provided for up to date information on an event or activity. If you know of a change or cancellation we've missed then please contact us to let us know.