Dejaxo Mount Hawthorn Features: Bakery & Menu Items * Kids Play Area * High Chairs * Vegetarian/Dairy Free/Gluten Free/ Paleo Friendly Options * Indoor & Outdoor Dining * Free Street Parking * Disable / Pram Access * Dog Friendly * Open Daily
Dejaxo Mount Hawthorn is a delightful spacious cafe, with a fantastic kids play area and a focus on using healthy ingredients to make delicious food that looks and tastes amazing.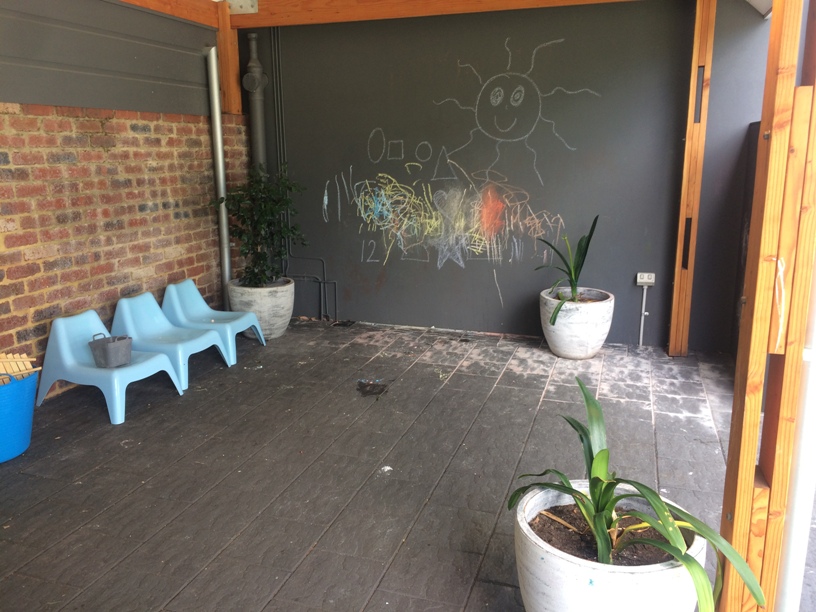 The inside of the cafe is very spacious and had a beautiful open air feel to it, with big open windows at the front that look out onto the street. It was a warm summer's day when we visited and there was a lovely breeze blowing in, but can also be closed up too if it's a little hot or cold outside.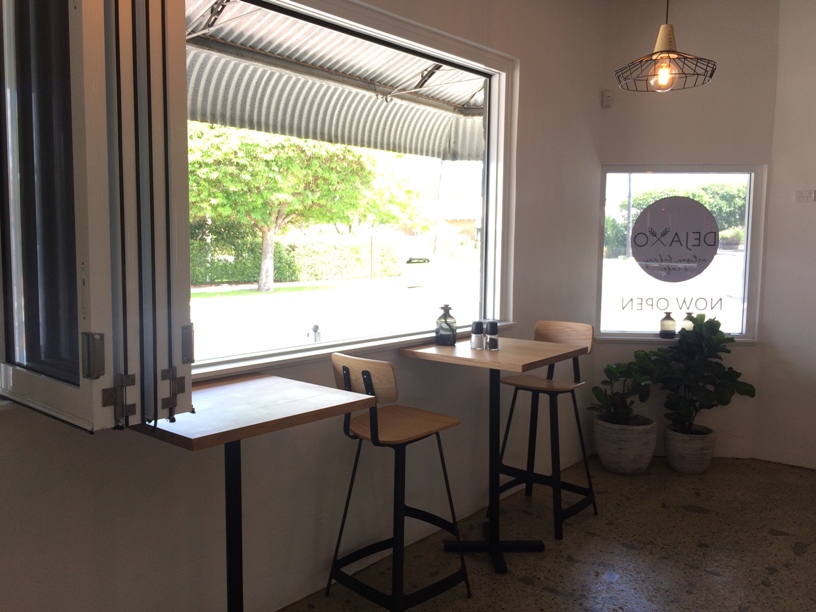 To the back of the cafe is the most delightful outdoor, undercover area with a big blackboard, kids chairs, bean bags, and lots of room to run around. It's completely enclosed so it's a relaxing spot for parents to watch over the kids while they enjoy a coffee or something to eat. Access to the unisex toilets is from this area also, you can find a baby change table in the unisex toilet with disabled access.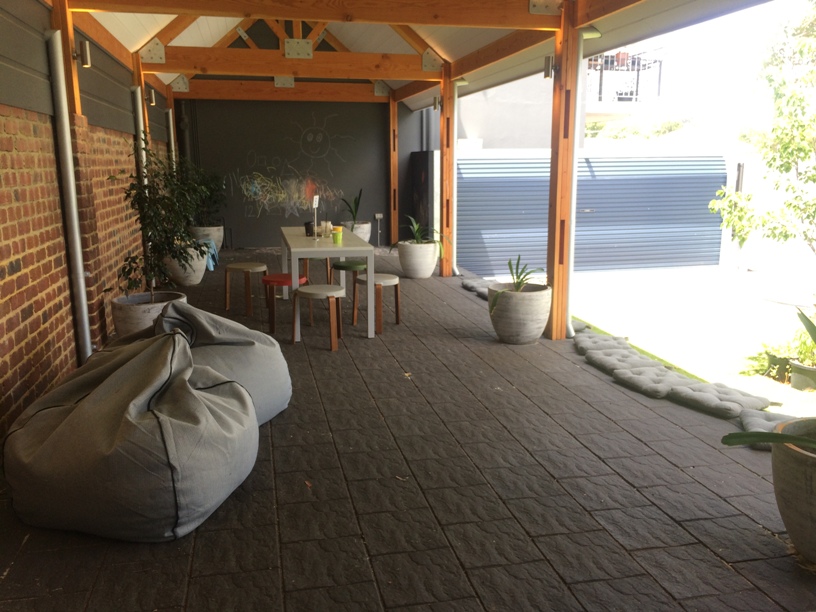 You can enjoy as little or as much as you like at Dejaxo Mount Hawthorn. They have lots of amazing bakery items on display, and they also have a brunch menu (available 7am-2pm weekdays and all day on weekends) so you can choose something more substantial if you like too.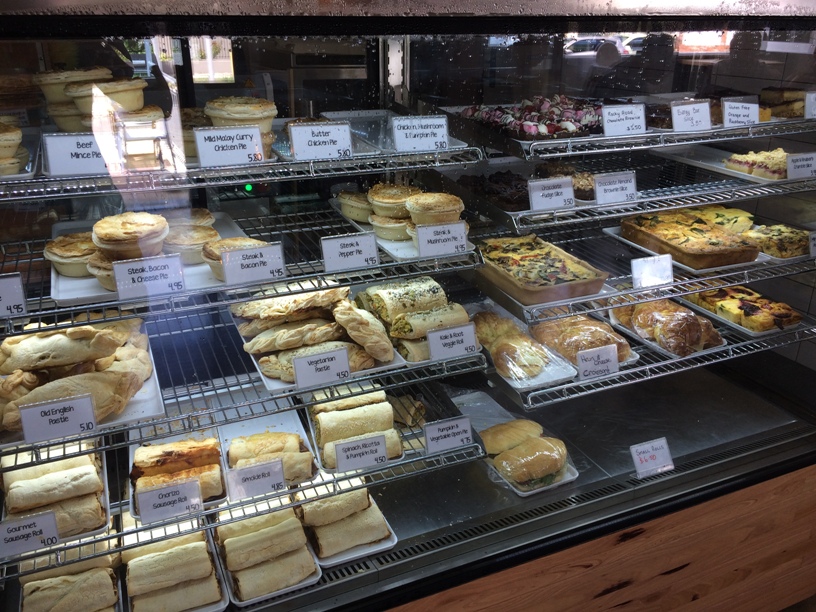 Dejaxo Mount Hawthorn pride themselves on not just healthy food options but using the healthiest of ingredients to create them with lots of gluten free, dairy free, vegetarian and paleo options. Don't worry there is also a big range of sweet treats available too if you want to treat yourself or the kids to something a bit naughty. Whatever your flavour, you'll find something to satisfy here at a very affordable price. Oh and if you need something for dinner you might want to grab a family size quiche to take with you.. dinner sorted!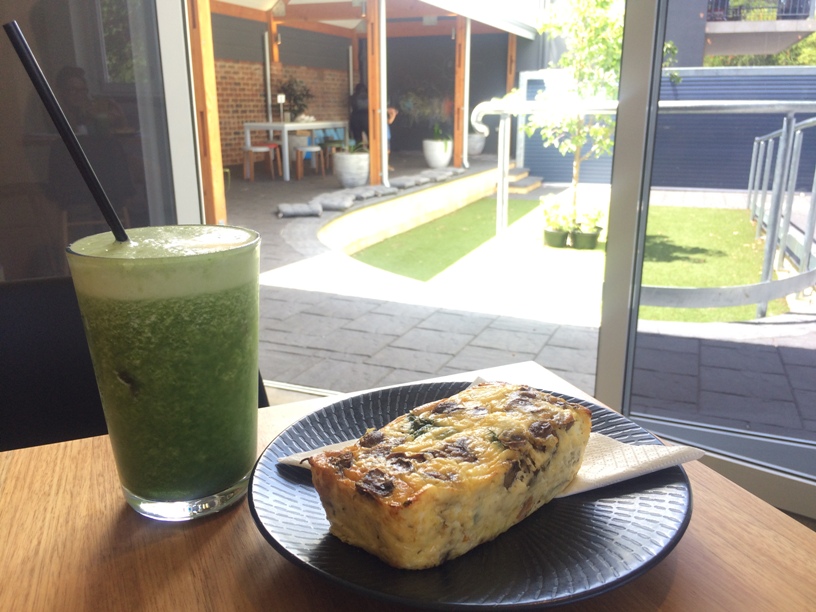 Got the family dog with you. No problem you can dine at the front of the cafe or if there are no kids out the back you can bring your dog through the side gate and enjoy the relaxed "back yard" area (it's just asked that it people with kids come to use the area that you move to the section at the front of the cafe).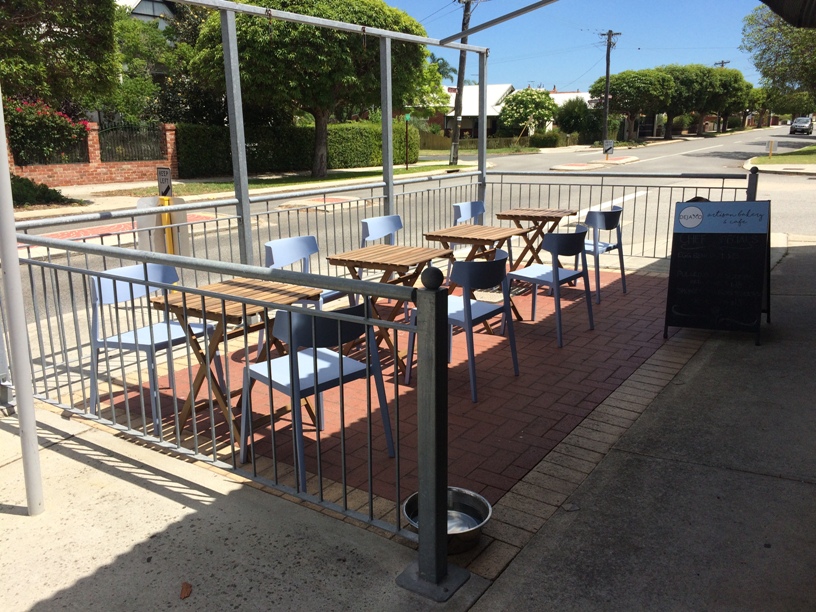 If you are looking for somewhere to meet with a couple of friends and the kids, or want somewhere nice to catch up with an old friend you will love Dejaxo. It's fresh, friendly and fun for the kids, we will definitely be heading back soon!
More Information : www.facebook.com/dejaxo.mthawthorn
How To Get There:
Review by Kids Around Perth Reporter Lauren, 16th February 2017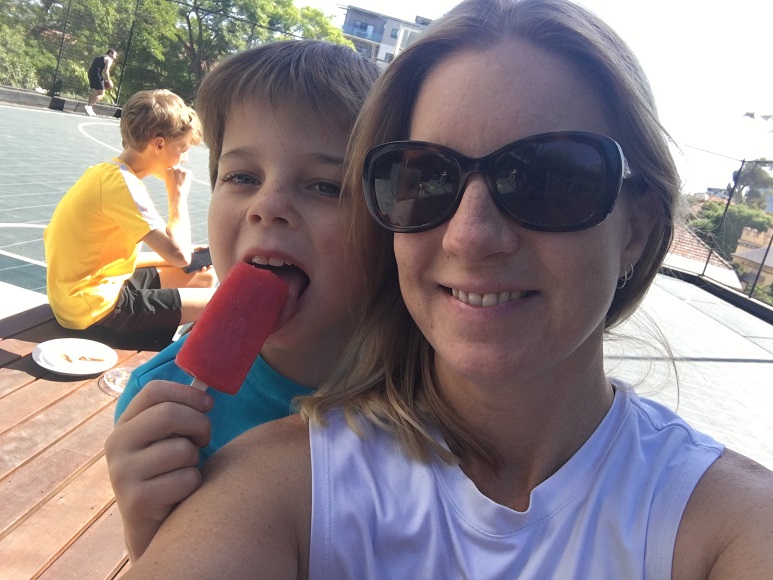 Lauren Angove – Kids Around Perth Founder / Owner / Mum of two boys
Born, bred and living in Perth (except for 8 years working and living in Port Hedland WA), Lauren loves exploring the ins and outs of Perth & WA and sharing her finds with families. Margaret River and the south west are her favourite getaway locations.
---
Back to Cafes
---
You may also be interested in reading about



Nature and adventure play to the max at Braithwaite Park Nature Play Area Mt Hawthorn




Dine in this tropical paradise located right across from the awesome Braithwaite Nature Play Space
We make every effort to ensure all this information is up to date but should be used as a guide only. Events do get cancelled or changed and venues can close without notice. Always follow the links provided for up to date information on an event or activity. If you know of a change or cancellation we've missed then please contact us to let us know.