Eden Beach Foreshore Playground Jindalee Features: Adventure Playground * Toddler Play Area * Beach * Toilets * BBQs * Water Fountain
At Eden Beach Foreshore Playground Jindalee, play has been taken to new heights with a massive three storey climb to a tall winding slide and long ropes play equipment to challenge their coordination and strength.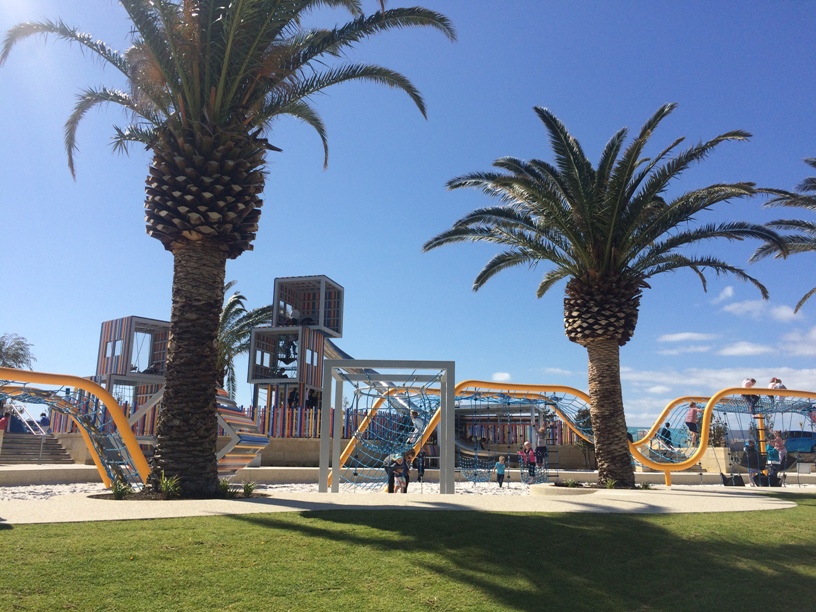 When you arrive your kids will no doubt run straight to the tall tower climb to head down the big enclosed slide. The climb to the top is a real challenge with a series of ropes inside the three storeys of cubes stacked on top of each other and is defintely one for the bigger kids. This slide may get quite hot in summer so please check this before they head down on a hot day. The end of the slide has shade over it.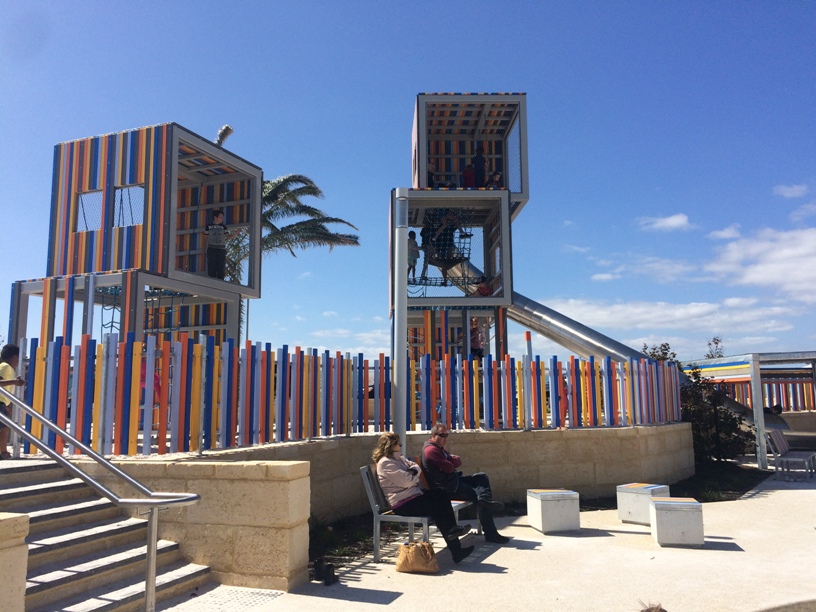 Alongside the 3 storey tower climb is a smaller two storey climb with a firemans pole down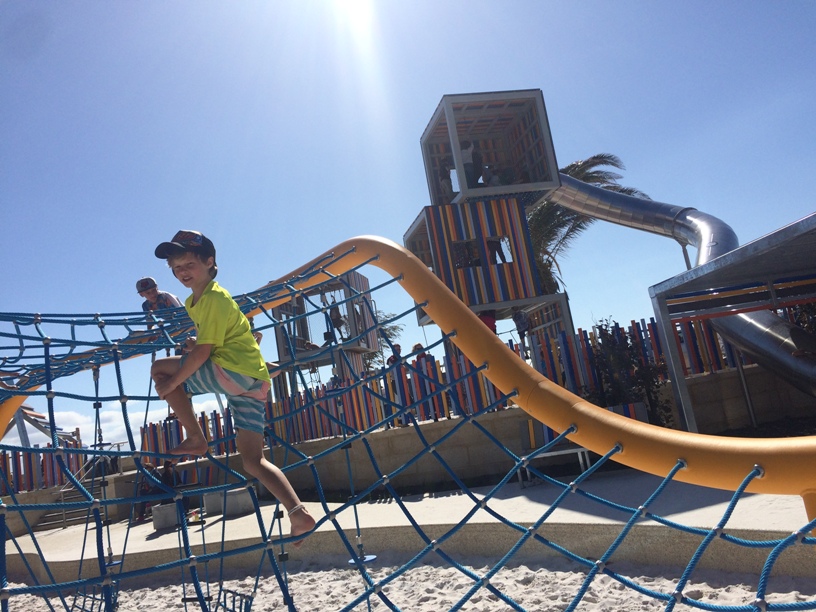 The other popular feature of this park is a long series of ropes challenges. Kids need to use their coordinaton and strength to work their way from one end to the other and to climb up and own the sides. This one is also more suited to the bigger kids. It's not all about play though, there are some hammocks and hanging baskets underneath perfect for some chill time!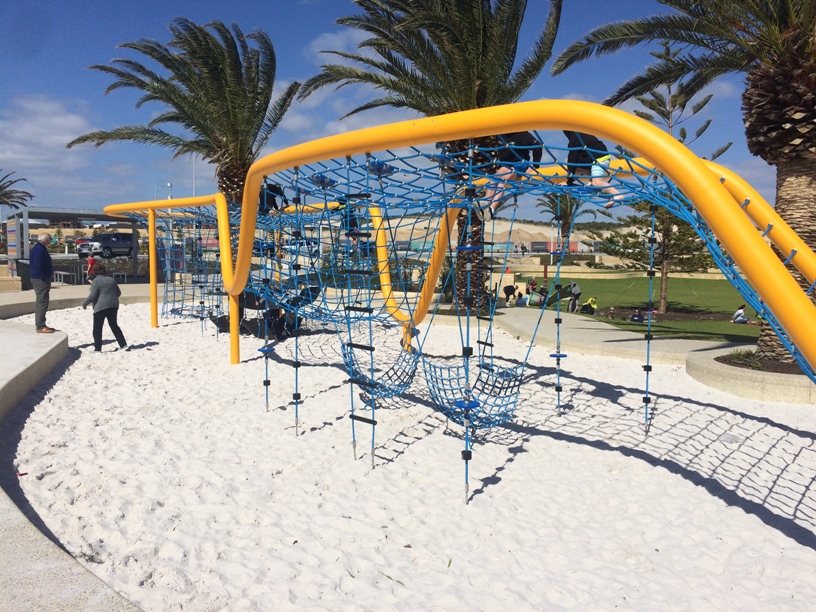 The little kids don't miss out at this playground. There is a smaller ropes challenge for them.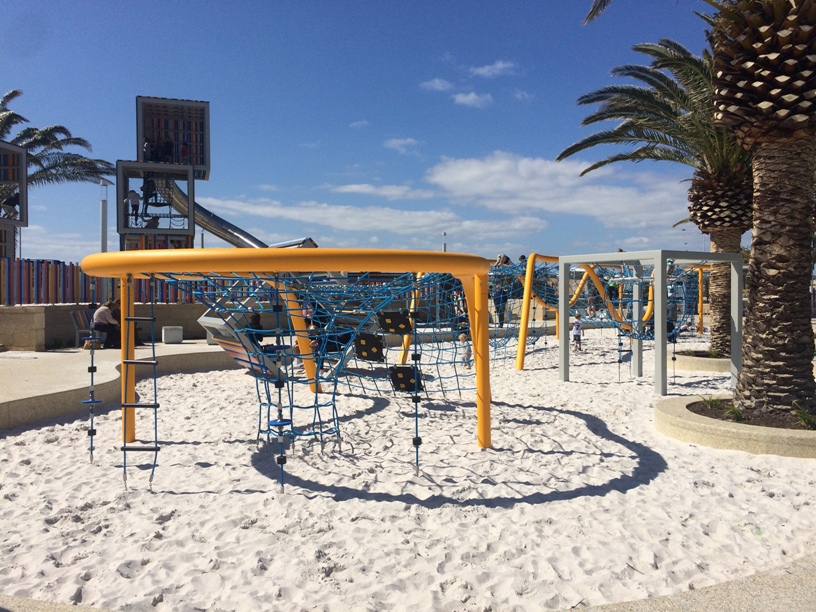 There is also a toddler play area with little slide (also may get very hot in summer) and swings.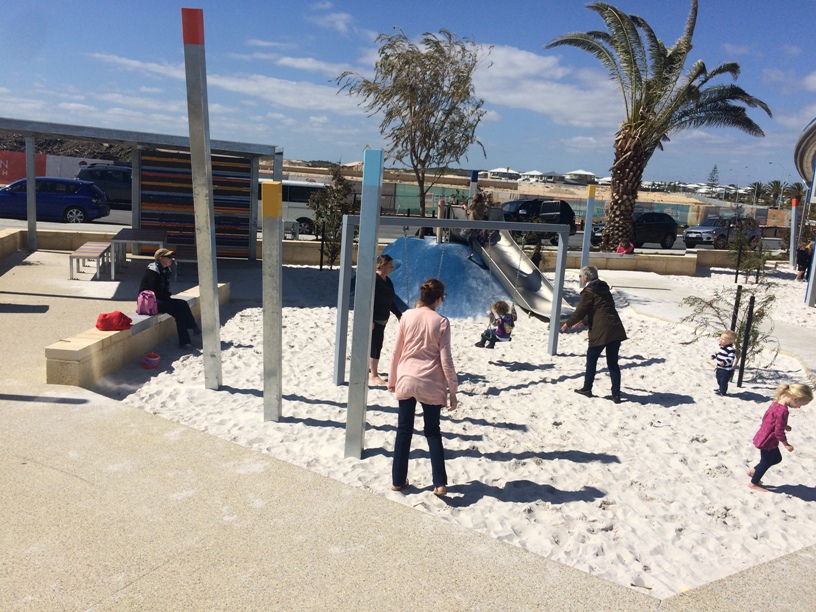 The little ones will also love the sand play and abacus on the side of one of the seating cubes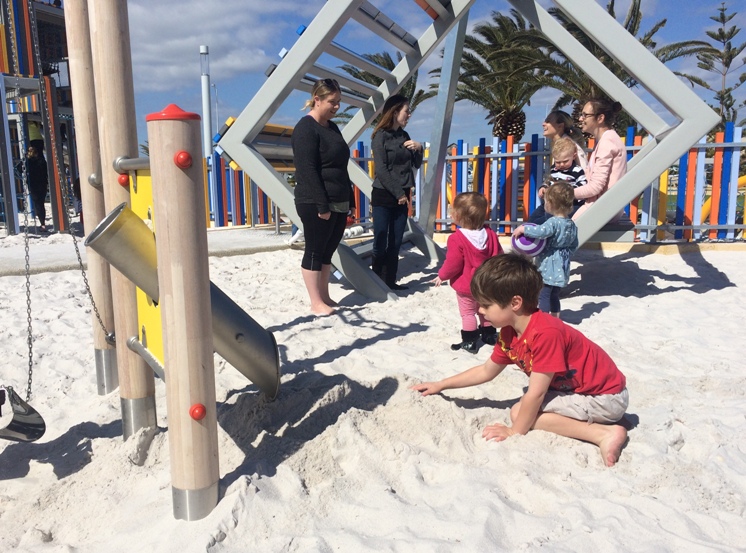 You'll find all the facilities you need here with toilets, bbqs, several picnic shelters and a water fountain. Parking may be a challenge on a busy day with a small car park and mostly street verge parking. You can now also enjoy dining at The Beach House located overlooking the ocean. It's open Tuesday to Sunday for breakfast, lunch and dinner.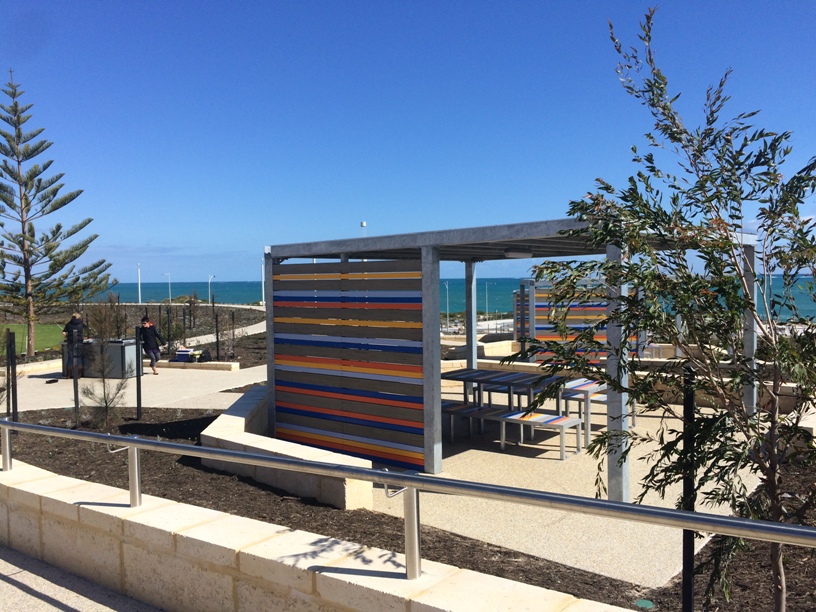 You can most certainly play the day away here with a big grassed area for some ball or picnic time and a footpath that goes right around the grassed area, perfect for small bikes and scooters. It's right on the foreshore of the beautiful Eden Beach so you can mix it up with a swim at the beach in the warmer months. Just in case one playground isn't enough, there is also the Eden Beach Ropes Challenge Park (see review below) just down the road which is also an awesome park to explore.
How To Get There:
Review by Kids Around Perth Reporter Lauren, 30th September 2016
---
Back to Playgrounds , Perth Super Parks , Teens Around Perth
---
You may also be interested in reading about



Play all year round where the outdoors meets the indoors at The Lighthouse Play Centre




All the fun of the high seas on the mainland at Shorehaven's Treasure Island Adventure Playground Alkimos




Let the whole family get a work out while they play at the Alkimos Beach Fitness Park
We make every effort to ensure all this information is up to date but should be used as a guide only. Events do get cancelled or changed and venues can close without notice. Always follow the links provided for up to date information on an event or activity. If you know of a change or cancellation we've missed then please contact us to let us know.