Explore A Saurus is an interactive dinosaur exhibition at Scitech that features lot of robotic dinosaurs and hands on dinosaur activities, and is a must visit for any little fan of dinosaurs in Perth but is only for a limited time.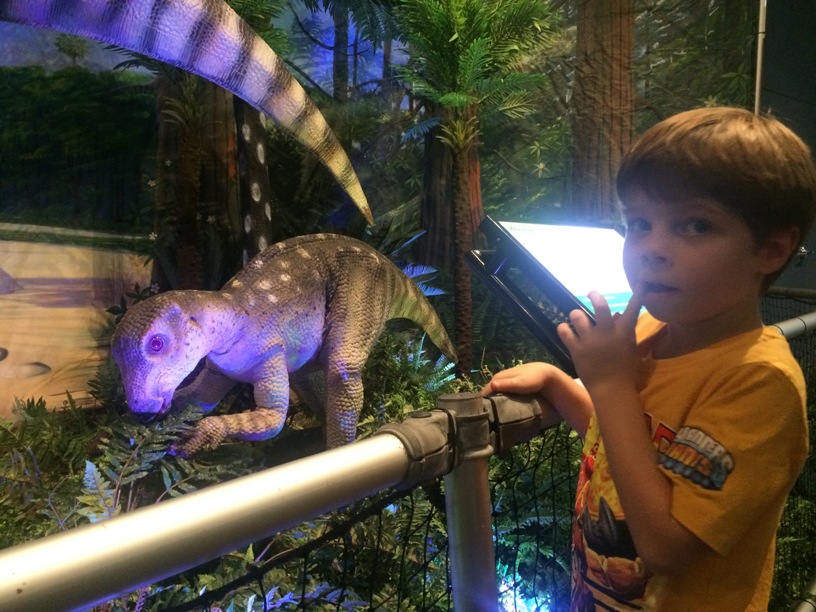 When you step into the Explore-a-saurus exhibition you are immediately surrounded by robotic dinosaurs in a jungle setting, complete with mist and the sound of roaring dinosaurs. There life like robotic dinosaurs are bound to thrill any little dinosaur fan.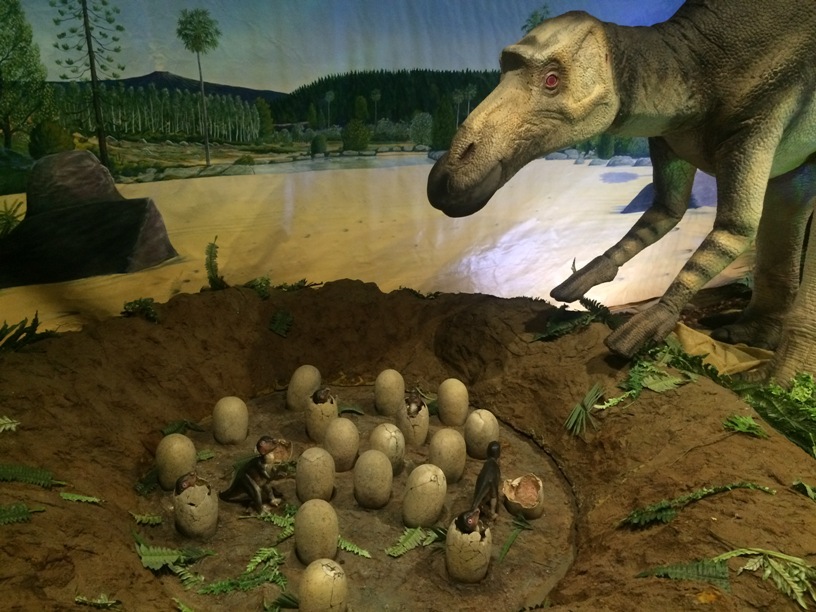 And there's not just big dinosaurs, there are baby dinosaurs and even unhatched dinosaurs being looked over by their protective Mummy dinosaur.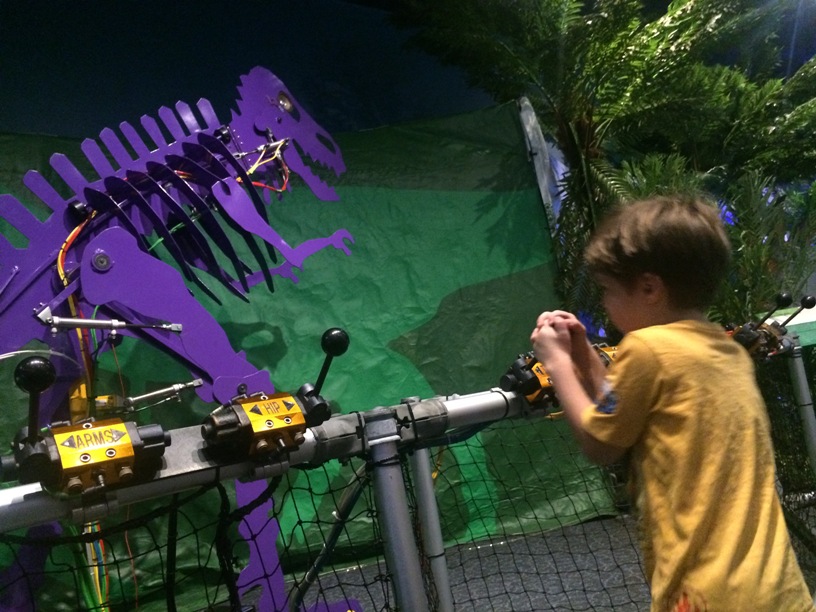 And it's not just all about looking and watching there are lots of interactive exhibits and activities too.  How does controlling a giant T-Rex robot dinosaur sound?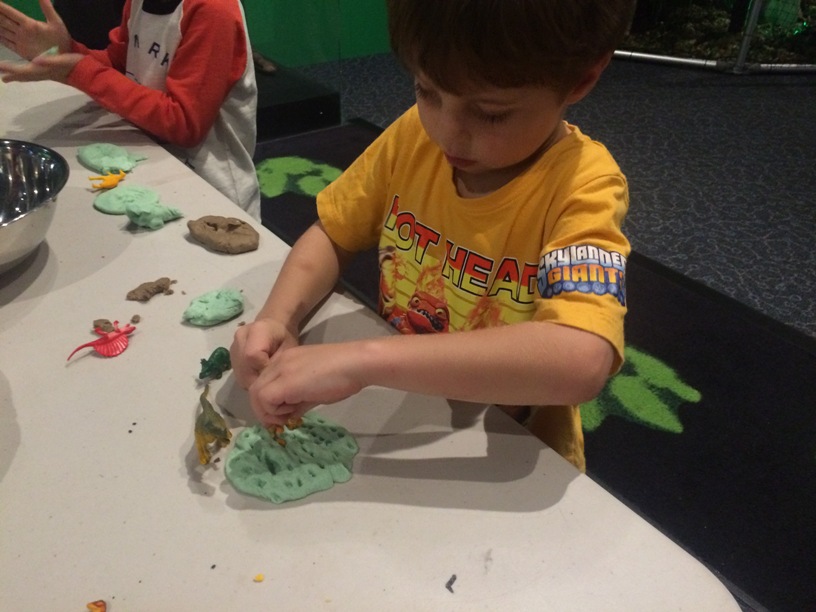 Or making dinosaur footprints and dinosaur shapes in some play doh? Make sure you grab the leaflet here with instructions on how to make your own exploding dinosaur egg or salt dough fossil.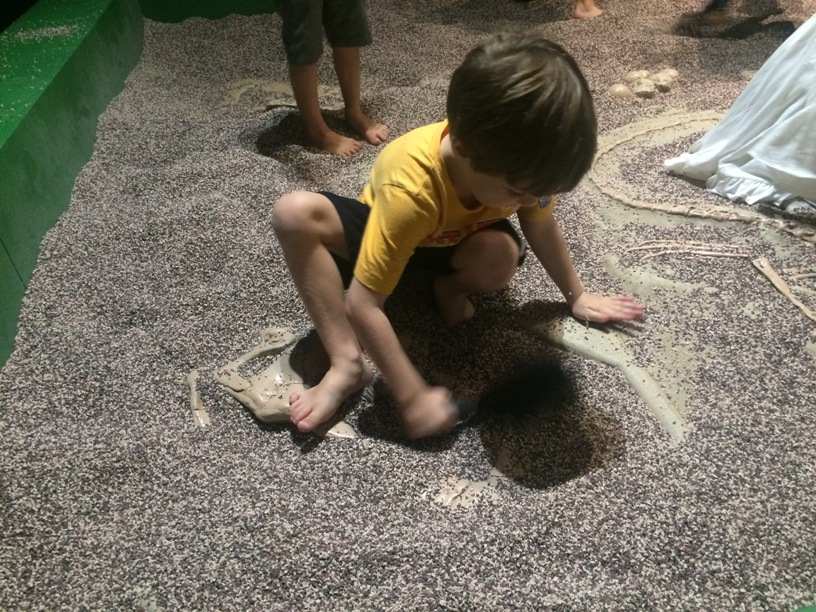 The fossil dig was also another favourite. Kids can kick of their shoes and used the brushes to unveil the bones beneath the rubber sand surface.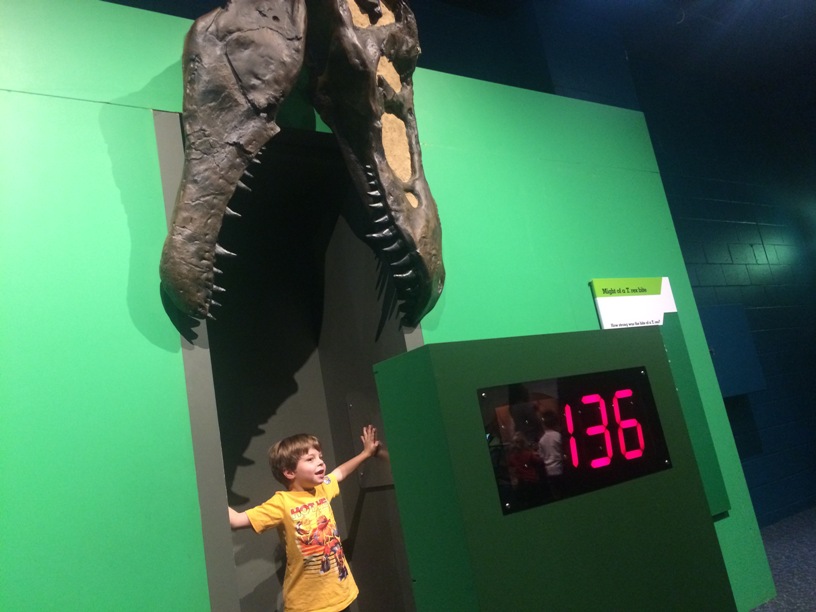 Find out how might a T Rex's bite really was.  Here kids need to push with all their might to simulate the force of a T Rex's bite.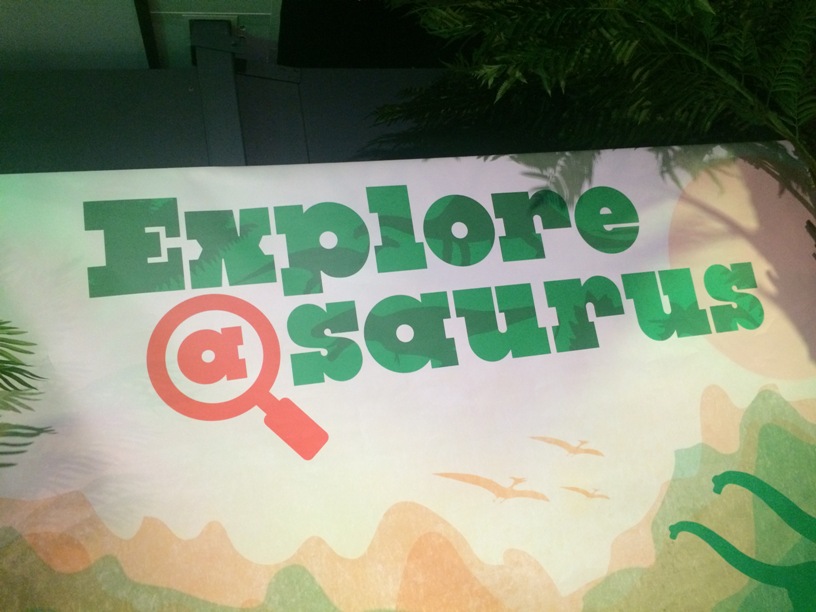 You can enjoy the Explore-A-Saurus exihibition as part of your entry fee to Scitech until October 30th, 2016. And remember kids under 4 enter free!  If you want to know what else is on a Scitech you can read more here
Review by Kids Around Perth Reporter Lauren, May 16th 2016
---
Back to Perth Family Events Calendar , Scitech
---
We make every effort to ensure all this information is up to date but should be used as a guide only. Events do get cancelled or changed and venues can close without notice. Always follow the links provided for up to date information on an event or activity. If you know of a change or cancellation we've missed then please contact us to let us know.