Explorer Park Sienna Woods Haynes Features: Adventure Playground | Nature Based Play | Trampoline | Picnic Shelters | BBQs | No Water Fountain | No Toilets
Explorer Park Sienna wood Hayneswill no doubt be a local favourite. The park offers an 8 metre tall slidetower, 2 different play spaces to entertain everyone and a few barbecues tomake this a great spot for the whole family.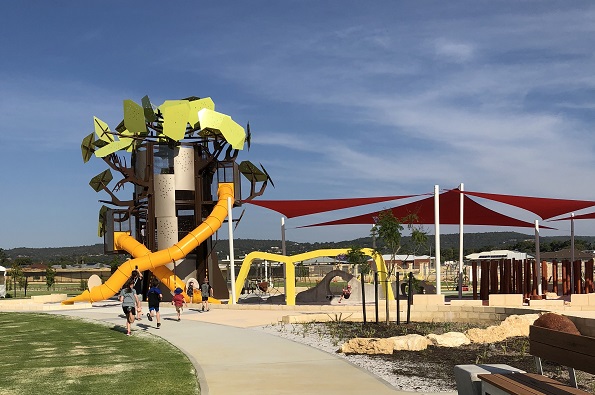 When you first arrive the first thing youand most definitely the kids will see is the 8 meter tall "tree of life" slide tower, And the wideopen grassed oval. The tree of life tower will have the kids running towards itbefore they have barely exited the car.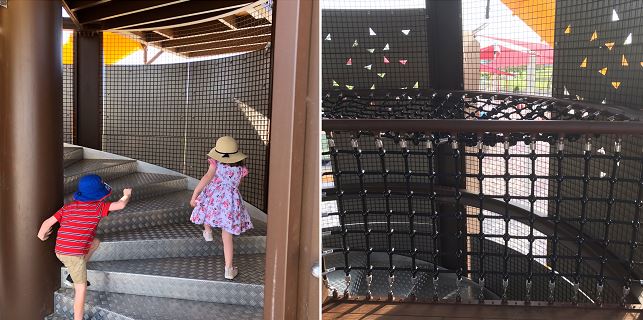 The climb to the first "little" slideis just stairs, great for brave little ones. To get to the top to go down thebig slide it is all a layered (like stairs) climbing spiders net, the firststep up is also high so little ones can't get up.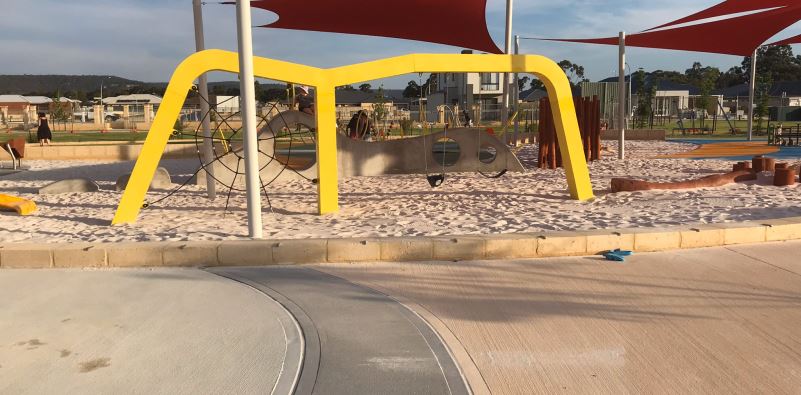 All over the park are various differenttypes of play equipment. The main play area is a mix of nature play andplayground, set in the sand pit with the slide tower. With barbecues and picnicbenches close by.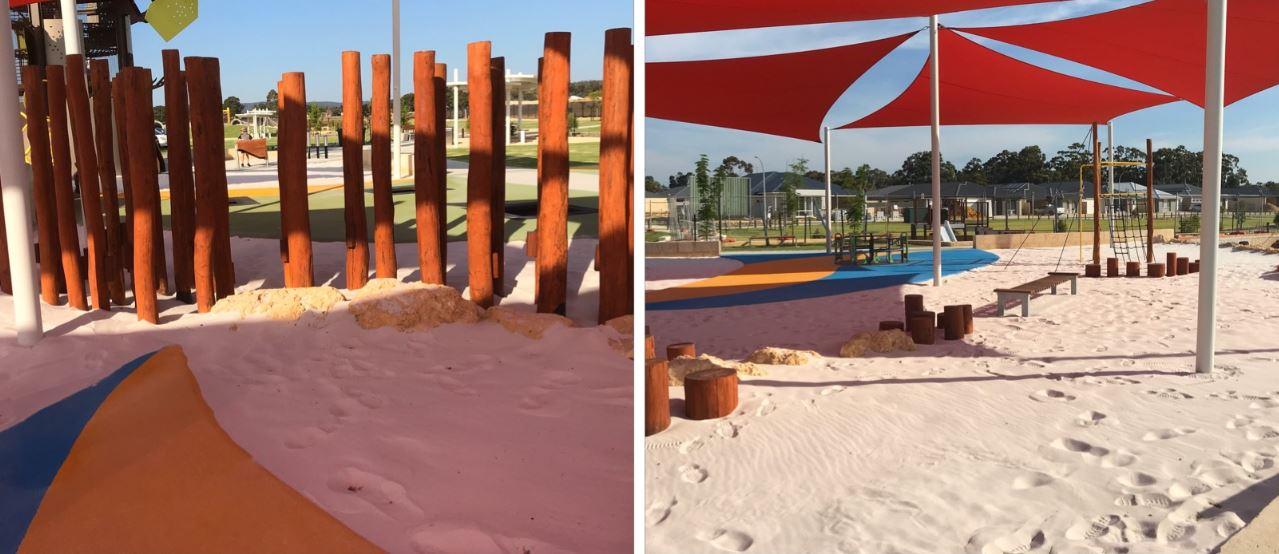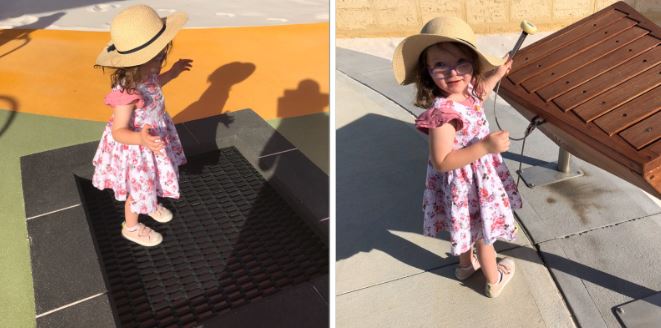 Behind the main play area and sand pit isexercise equipment, so Mum, dad or who ever can watch the kids and work out.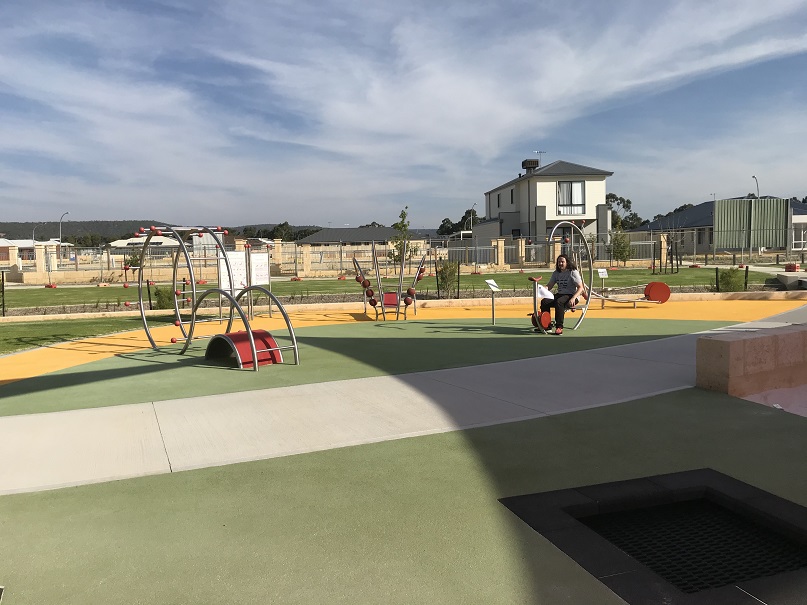 On the other side of the tree of life toweris a hill with cement tunnels to explore through with a rope bridge, this areais a great blank "canvas" for imagination play. This area also has2 picnic benches with barbecues.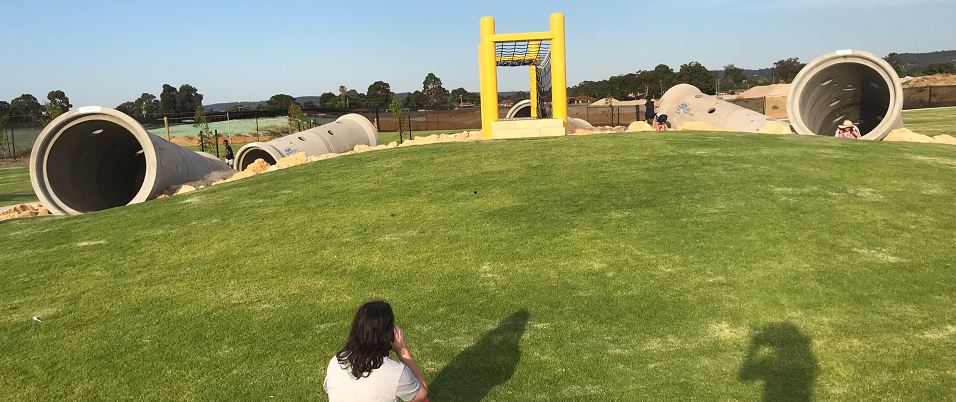 Then there is an area for different sportactivities all near the big oval. The sport wall is a great addition offeringnot just a half basketball court, but other sport/activities too.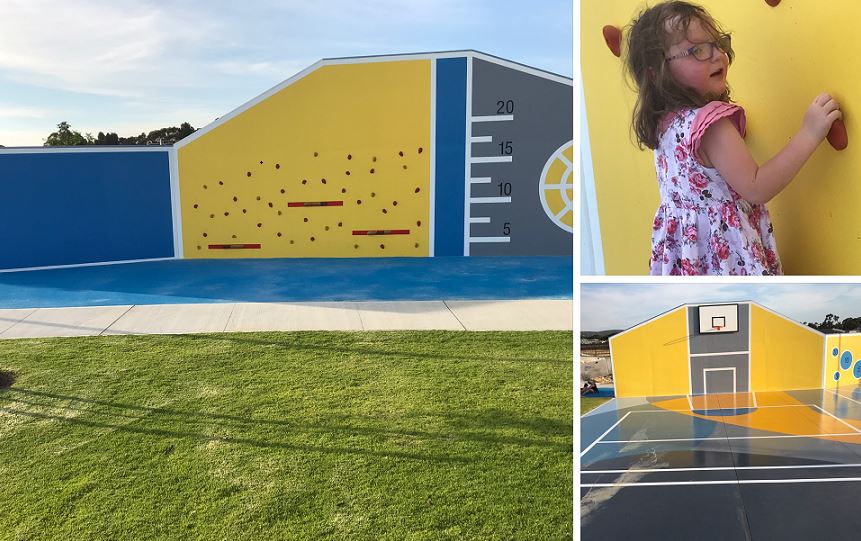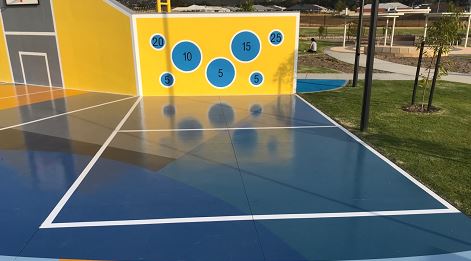 The main sand pit play area has shade sailsup in summer to help protect kids, sadly there are no toilets nearby and fromwhat we saw no drink fountains, Both the picnic areas are sheltered with abarbecue at each, The parking is very minimum.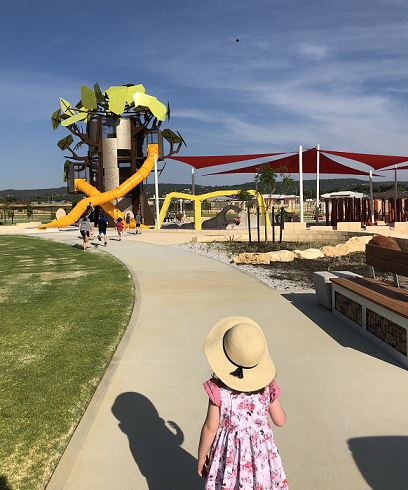 This is a great park to runaround and burnoff energy and catch up with family or friends. The park has been designed forages 5 and up, but okay for little ones. If the kids get bored or needsomething for imagination play or it turns out it's just too big for them there is alsoSienna Wood Hilbert's Shipwreck park 5 minutes up the road (in the car).
How To Get There:
Review by Kids Around Perth Reporter Renee, 19th December 2019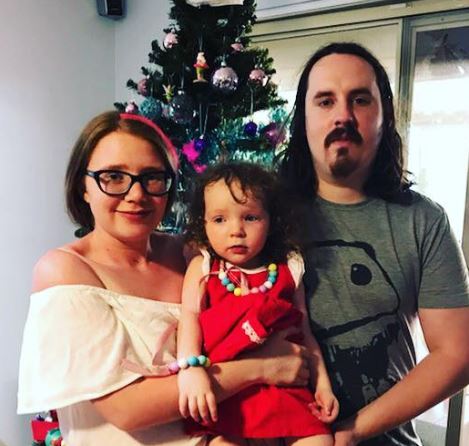 Renee Jones – Kids Around Perth Far Southern Suburbs Reporter
We live in Mandurah and love to share places we have visited and explored in and around the Peel Region and beyond. Follow Renee and her family at @bossonbunch on Instagram, Bosson Bunch on facebook and read more of her blogs at b ossonbunch.wordpress.com.
---
Back to Playgrounds
---
You may also be interested in reading about



Get your boarding passes and your sea legs ready, it's time to climb aboard and set sail at Shipwreck Park
We make every effort to ensure all this information is up to date but should be used as a guide only. Events do get cancelled or changed and venues can close without notice. Always follow the links provided for up to date information on an event or activity. If you know of a change or cancellation we've missed then please contact us to let us know.