Flying Fox Park Eglinton Features: * Flying fox * Playground * Toilets Nearby * Cafe Nearby * Climbing Frame * Sandpit with small play toys * No shade
You can see the Flying Fox Playground in Eglinton, which is set on a large grassed area, clear as day from Marmion Avenue.  It's on Cinnibar Drive, Eglinton – which is the entry into the Amberton Estate just before Yanchep if you are driving north – so it makes a great park to break up the drive if you are heading to Yanchep, Seabird, Moore River, Seabird etc
The playground is set above a large grassed area – so it's also a great park to throw a frisbee or kick a ball.  There are also so winding footpaths so great for small bikes and scooters.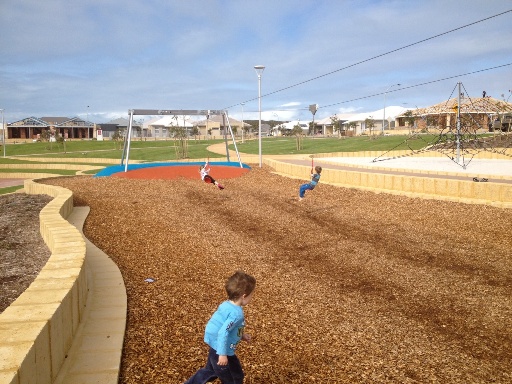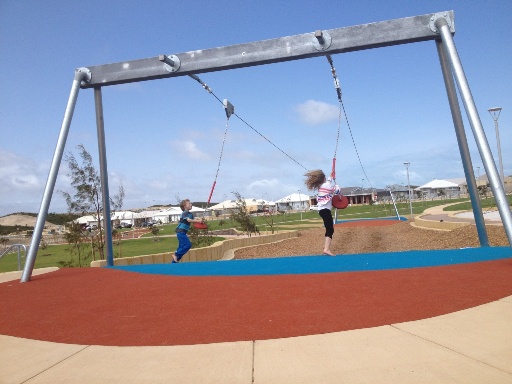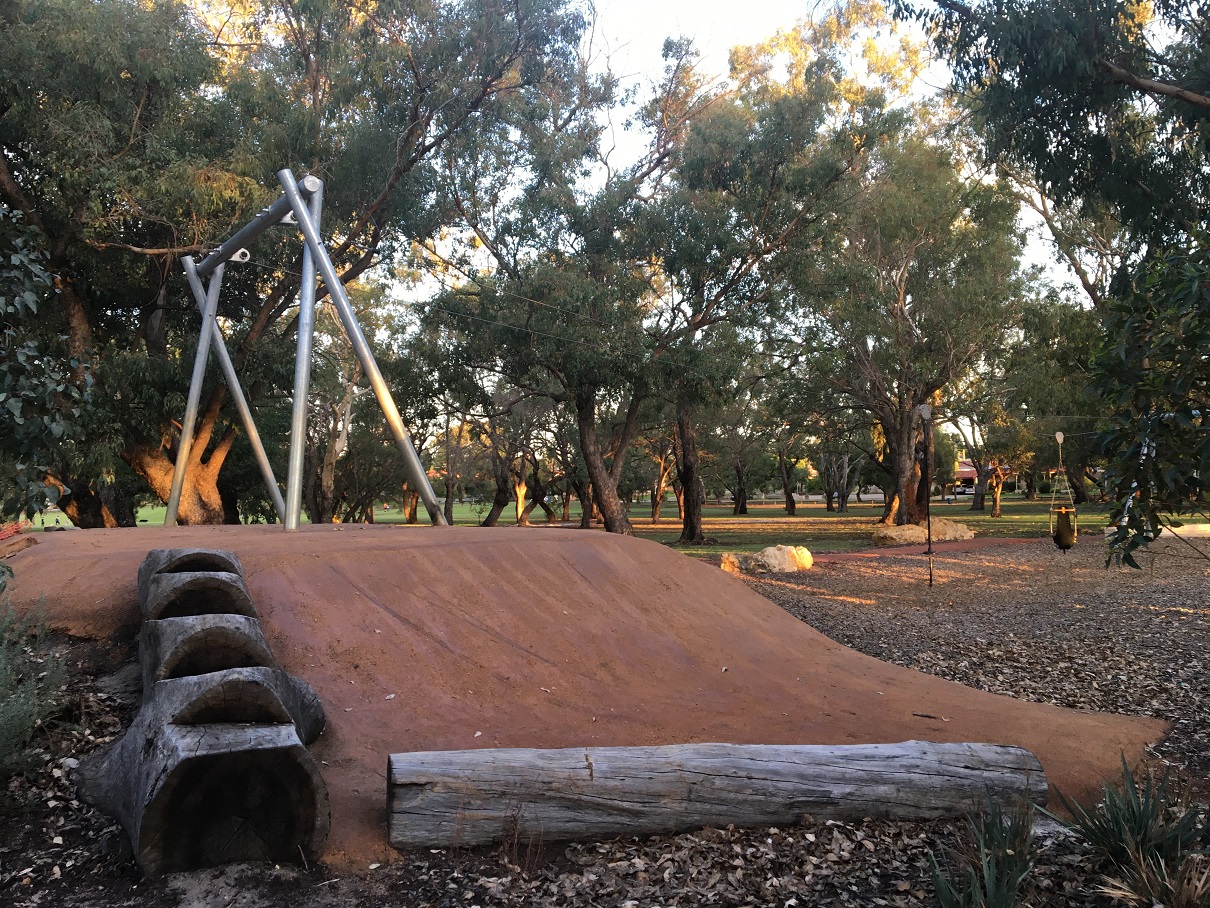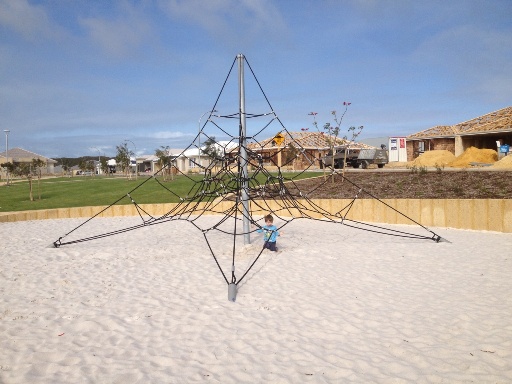 There is also a slide that goes from the top playground down to the the lower area with rope climb back up (can be a bit hot in summer so the kids are using a towel to slide down on here)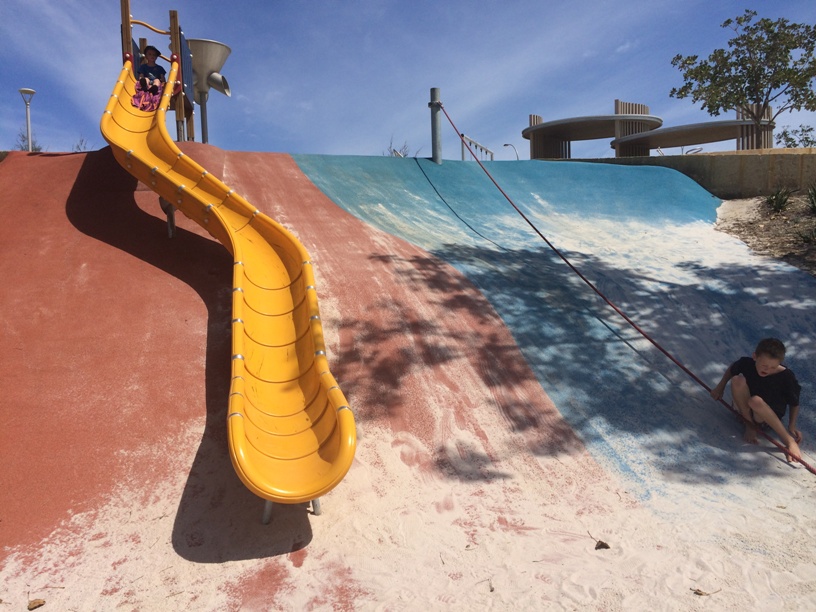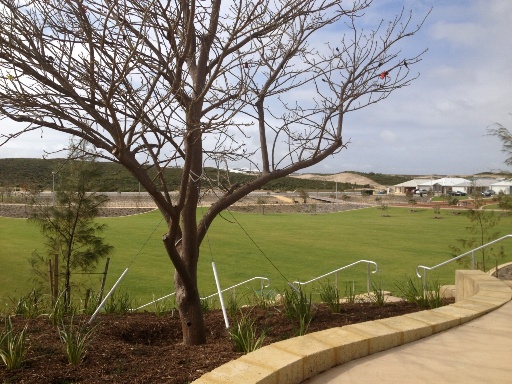 Since our visit a cafe has opened up alongside this park. Find out more about Livvi's Cafe here (please check out this cafe it supports an amazing charity and has a lovely little kids corner). It's open Friday – Wednesday (Closed Thursday)
How to get there: Cinnibar Drive, Eglington.  Drive north on Marmion Ave towards Yanchep and turn left when you see Amberton Estate – you'll see a large grassed area from Marmion Avenue you can't miss it!
Posted by Lauren, September 2nd, 2013. Reviewed 13th August 2015
---
Back to Playgrounds
---
You may also be interested in reading about



Check out Allara Estate's epic suburban mountain bike trail park




Attention scooter riding pirate fans – this playground is just for you!




Beachside adventure playground with family friendly bar and restaurant alongside
We make every effort to ensure all this information is up to date but should be used as a guide only. Events do get cancelled or changed and venues can close without notice. Always follow the links provided for up to date information on an event or activity. If you know of a change or cancellation we've missed then please contact us to let us know.