Garratt Road Bridge Park Bayswater Features: Small Playground | Toilets | BBQs | Good Fishing Spot
Garrat Road Bridge Park is located underneath the bridge. is a popular spot for fishing and features a gorgeous playground for little ones.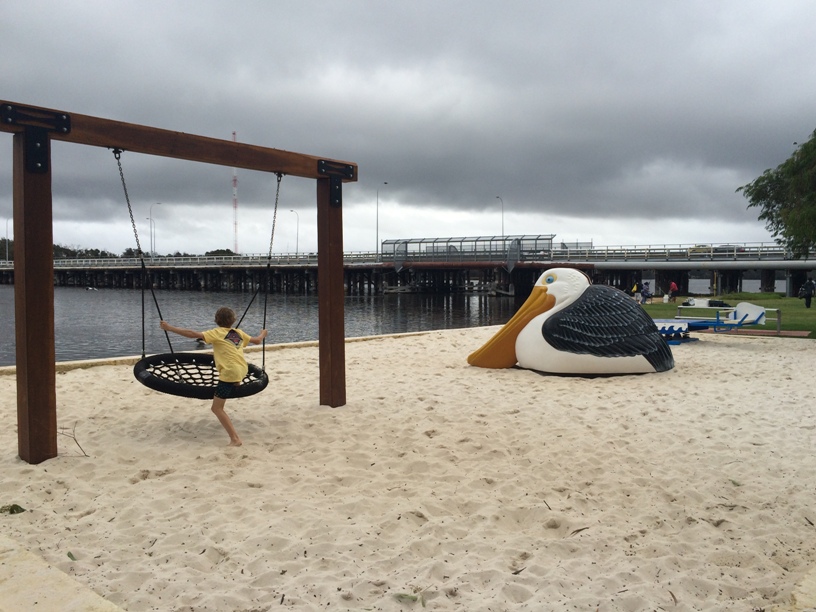 This park is also referred to as AP Hines Reserve has a small playground with basket swing, large see-saw and adorable pelican slide. It sits right on the Swan River foreshore.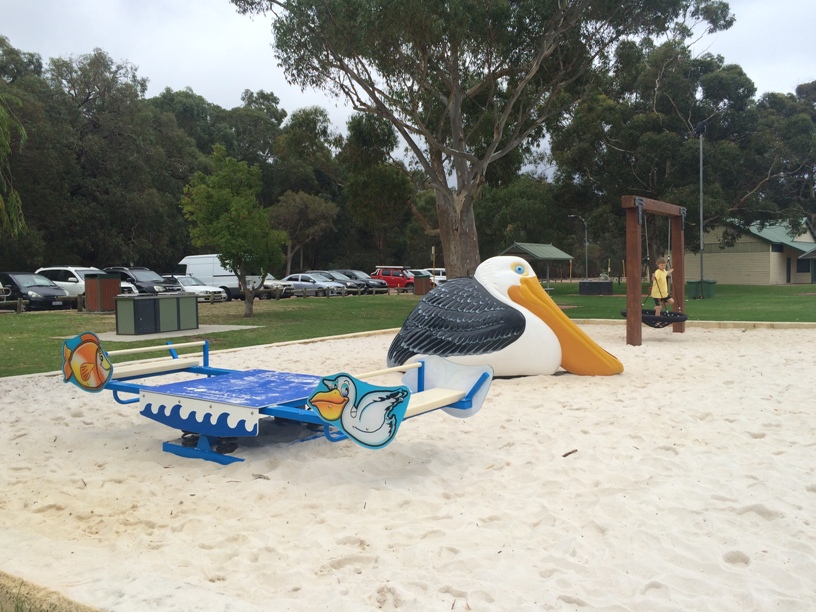 This is a lovely quiet park despite the fact it is under the Garratt Bridge. The playground is located close the the river edge and there is lots of shady grassed area around the playground and along the foreshore. Alongside the playground is also a couple of picnic tables, BBQ and toilets not far away.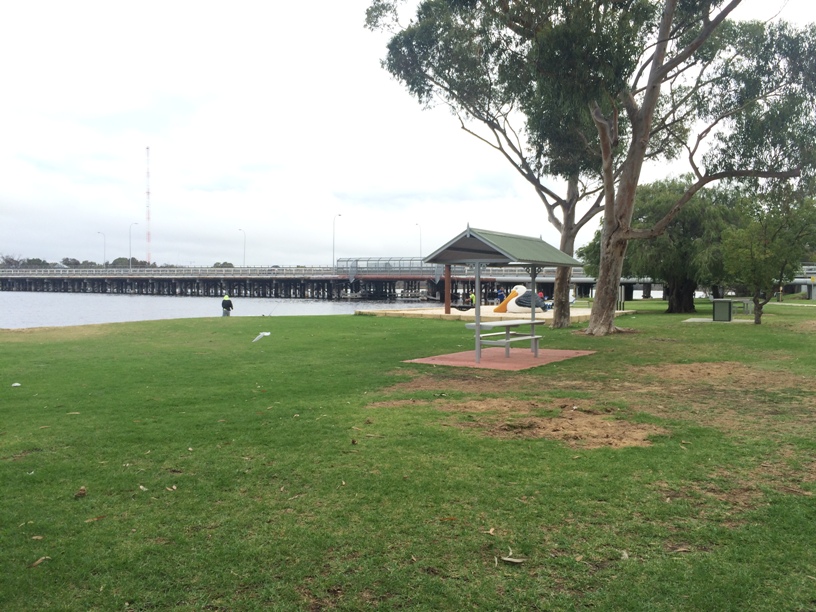 Parking is close to the playground and this is a very popular spot for fishing also. You can fish of the shore or jetty here. Fishing WA tells us that this area is particularly popular for catching bream during autumn and spring.
So if you are looking for somewhere to play or picnic with little ones by the river, that is perect or a picnic, bbq or to enjoy some fish and chips by the river – then take the time to check out Garratt Road Bridge Park, it's just gorgeous.
How To Get There:
Review by Kids Around Perth Reporter Lauren 1st July, 2016
---
Back to Playgrounds , Swan River , Fishing With Kids
---
We make every effort to ensure all this information is up to date but should be used as a guide only. Events do get cancelled or changed and venues can close without notice. Always follow the links provided for up to date information on an event or activity. If you know of a change or cancellation we've missed then please contact us to let us know.