THIS VENUE HAS CLOSED PERMANENTLY
The Beach Shack Sorrento at Hillarys Boat Harbour is located in the Sorrento Quay Boardwalk complex – which is approximately 25mins drive north west of Perth. My youngest son always loves the play area which is fenced.  It's located at the back of the cafe so they cannot try and run out.  It has a small kitchen, dolls house, lots of toys and books!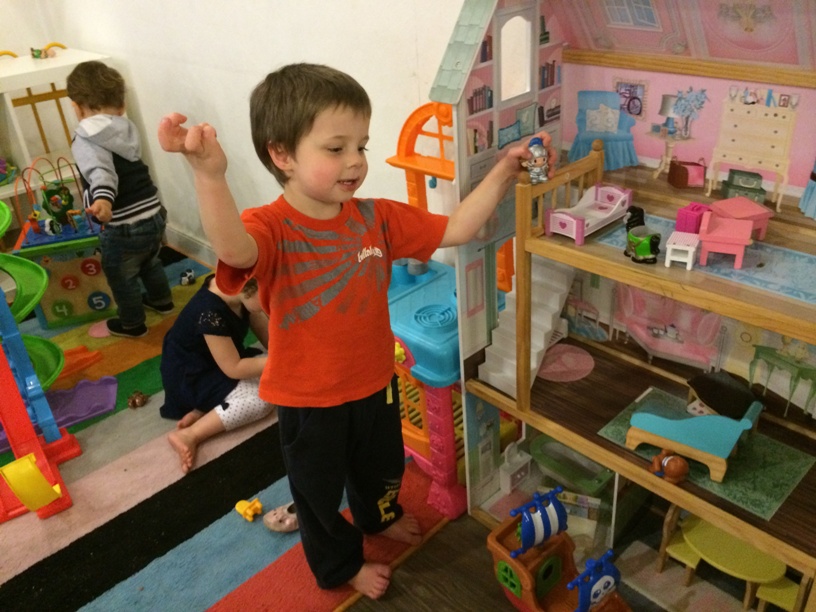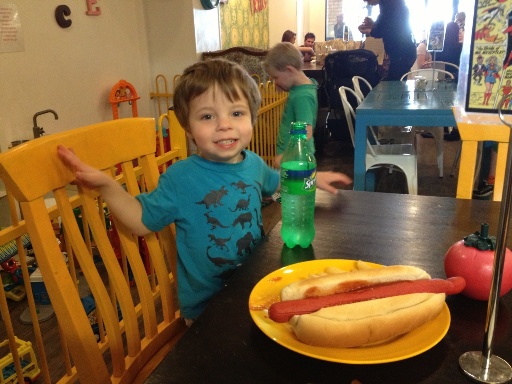 They also have a stack of board games and colouring-in books if you need anything else to keep the kids entertained.  If you spent a long day in the sun with the kids, The Beach Shack is perfect for getting out of the sun to relax with a play, some colouring in or a family board game – or for the Mums & Dads there's a great selection of magazines to enjoy!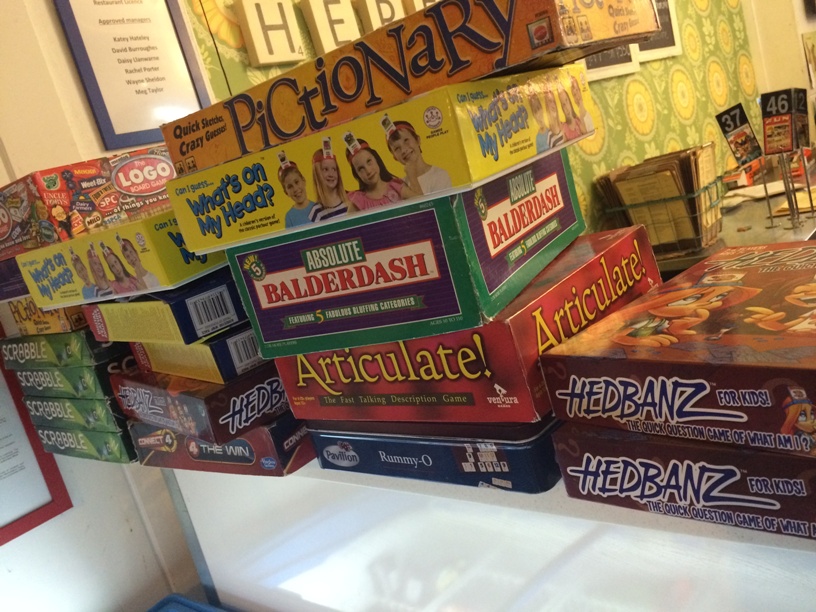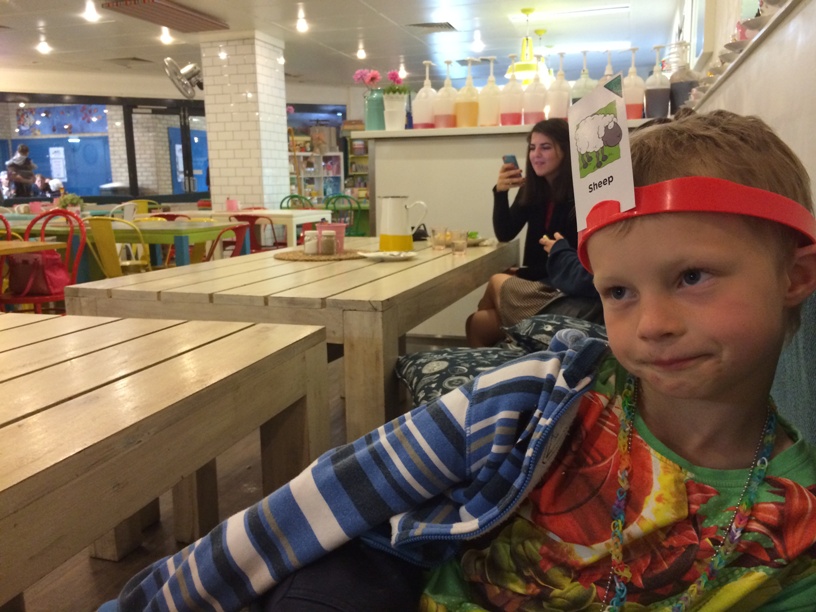 There are lots of different great seating arrangements too.  The long cushioned bench seats are great for little kids who wont sit still and good for playing board games at the table.
All the tables have a "beach shacky" look, with lots of tables near the play area – or if you happen to be reading this and you don't have kids, or you want somewhere nice to head out without the kids, the front of the cafe is well away from the play area – so you can enjoy a peaceful view of the marina while you have your coffee or meal.
You may even like to sit at the "blackboard" table and let the kids do some drawing while you wait for and eat your meals.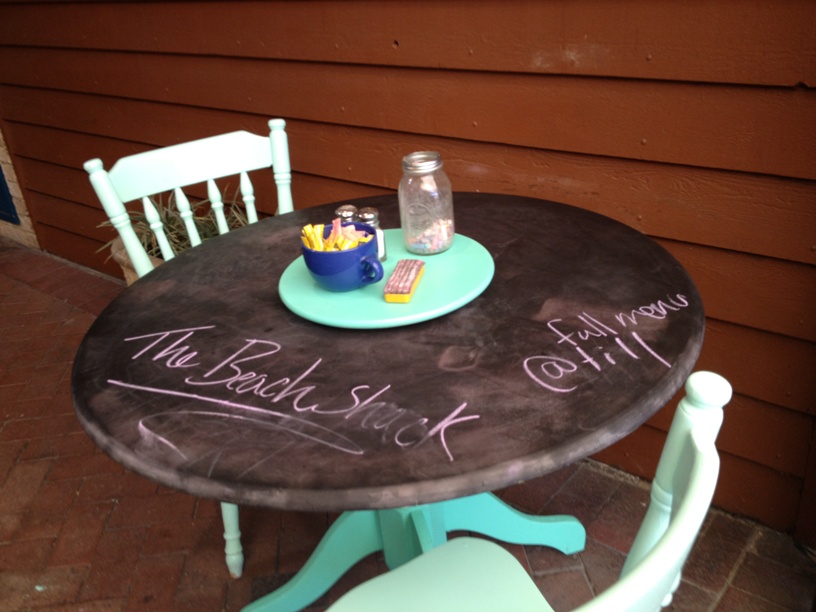 The Beach Shack has everything for a fun meal or coffee out with the kids.  They have a great kids menu, highchairs and most of all friendly & helpful staff.
There is a great range of meals available, including gluten free options for both adults and kids, with lots of beautiful desserts including yummy jelly cups for a cool snack after a swim.
On both occasions the meals came out in good time, this meant that there was a good flow of people in and out of the cafe, so even though it was busy there was always a couple of tables free or just about to open up.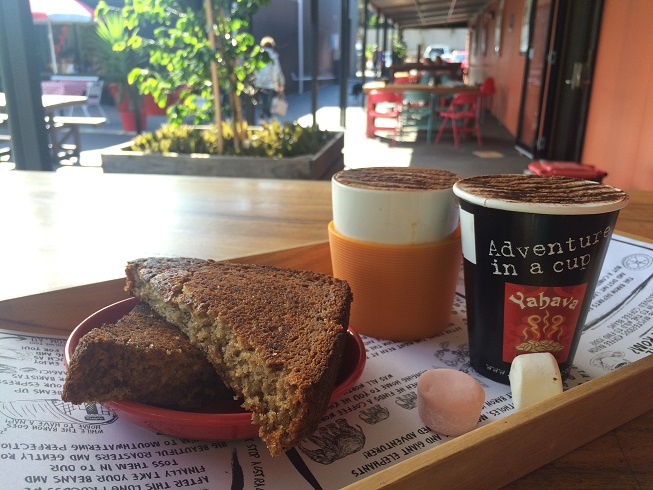 They don't have are toilets within the cafe, however there are toilets very close by within the Hillarys Boat Harbour that have seperate family/baby toilets with changing facilities available
All in all we loved the Beach Shack at Hillary's Boat Harbour, the atmosphere is fun and casual, the staff are superfriendly and helpful and the food delicious .  It's the perfect spot for breakfast, lunch or dinner or just to pop in for a coffee, cake or a milkshake.  It is one of our favourite places to dine after having a play in the sun down at the Hillarys Beach Playground!
More information: www.sorrentobeachshack.com.au
How to Get There – located on the southern side of the Hillarys Boat Harbour on West Coast Hwy – or catch the 423 bus from Warwick Train Station.
Posted by Lauren, 8th August 2011 | Reviewed 22nd December 2012
---
Back to Family Friendly Cafes , Hillarys Boat Harbour Playground
---
We make every effort to ensure all this information is up to date but should be used as a guide only. Events do get cancelled or changed and venues can close without notice. Always follow the links provided for up to date information on an event or activity. If you know of a change or cancellation we've missed then please contact us to let us know.