* Bike Track * Playground * Basketball Ring * Toilets * Water Fountain * Gazebo
Hossack Reserve Parkwood is a great park to visit if you have kids that are learning to ride, as there is a fantastic bike track here that has lots of different road signs and road situations.
There are stop and give way signs, a roundabout, a no entry and a one way track. The track is a short circuit of a few hundred metres that makes it suitable for all age ranges.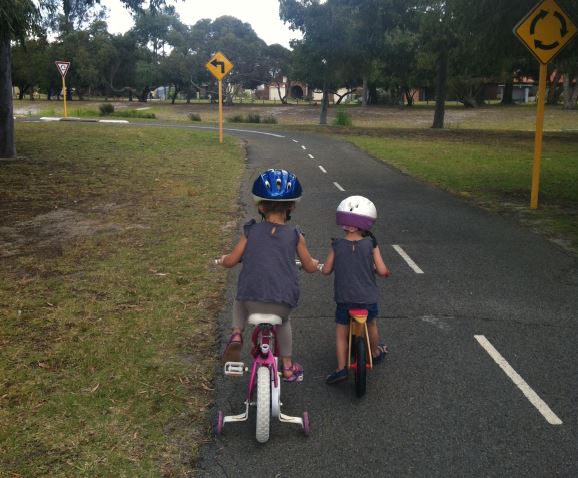 It is a great way to learn to ride and learn some of the road rules in a safe area away from cars and pedestrians. The track is located in the corner of the reserve that is closest to the Hossack Ave and Lyndale Ave intersection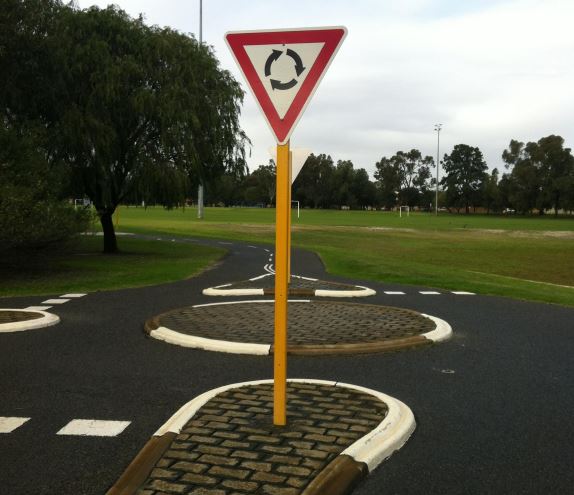 Bike riding is fun but with littler kids its hard to know how far they can ride – this is a great alternative for a family bike ride, you can get some exercise but not have to worry about riding too far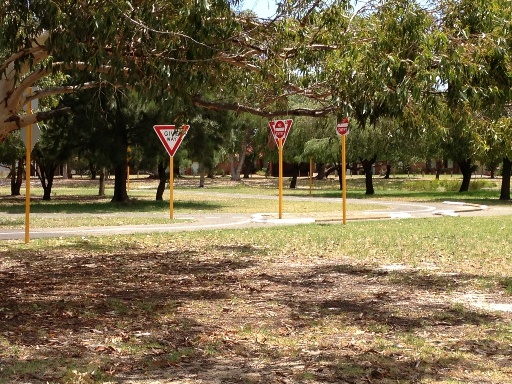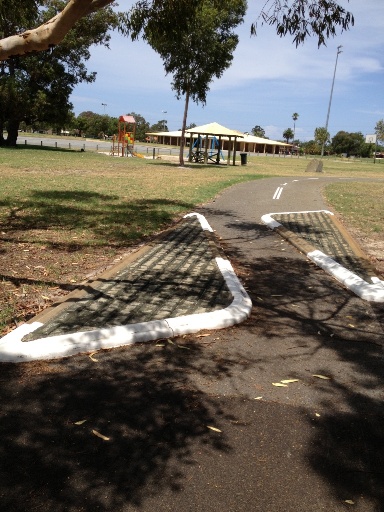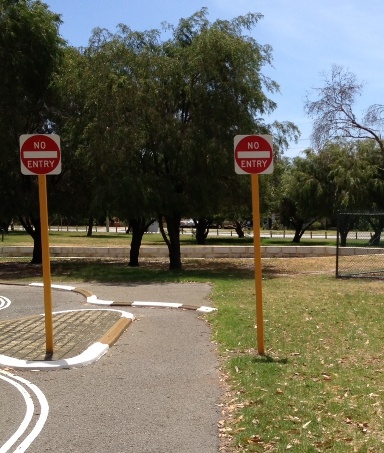 Hossack Reserve is a large sporting oval so it has plenty of parking, as well as public toilets available at the change rooms. There are also two playgrounds at Hossack Reserve. A small playground more suited to young kids is located near the bike track along with a half court basketball hoop, drink fountain and gazebo.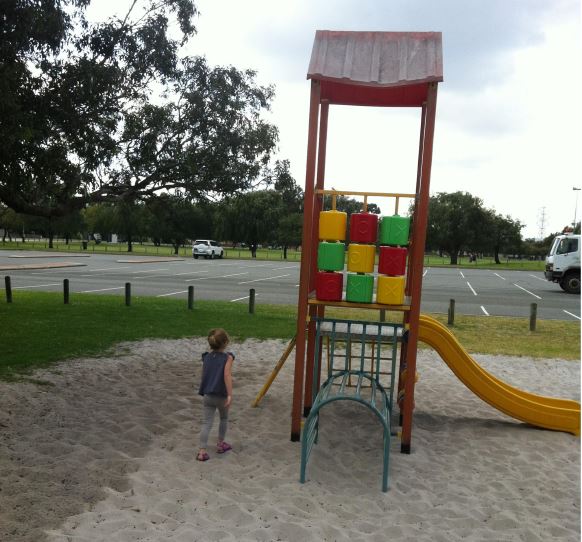 Across the oval on the far side of the reserve is a larger playground.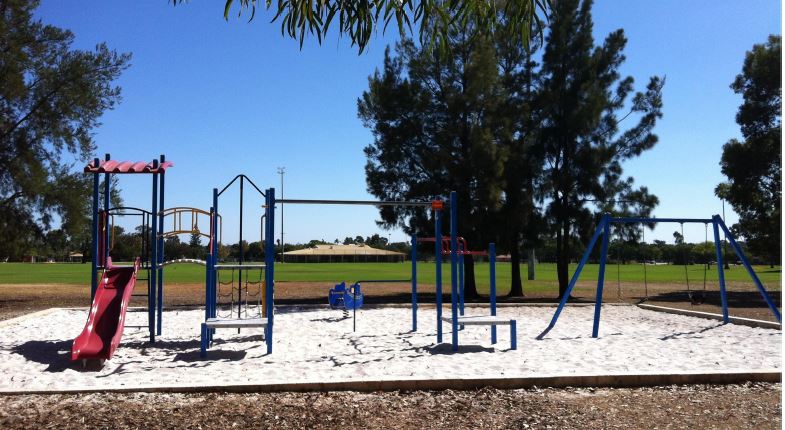 While the playgrounds are nothing special, the bike track more than makes up for it, and is worth putting on your must visit list!
What to bring? Bikes, helmets, picnic rug, lunch, water, basket ball, frisbee.
Safety considerations: The track is mostly unshaded so bring sunscreen and wear sun protective clothing. Riding is thirsty work, so bring plenty of water
How to Get There: Hossack Reserve, Parkwood. Cnr Lyndale Ave & Metcalfe Rd
Want information and a map to take you to Hossack Reserve while you are on the go? Then get the Kids Around Perth App today!


Review by Kids Around Perth Reporter Candice, 9th October 2015
---
Back to Bike Tracks, Playgrounds , Free Things To Do
---
We make every effort to ensure all this information is up to date but should be used as a guide only. Events do get cancelled or changed and venues can close without notice. Always follow the links provided for up to date information on an event or activity. If you know of a change or cancellation we've missed then please contact us to let us know.