Winery | Cellar Door | Restaurant | Home Made Ice Cream | Kids Activity Table | KIds Games Outdoors | Open Daily | Breakfast & Lunch | Fri & Sat Dinner | Gardens & Grassed Area | Accomodation | Approx 35 minutes from Margaret River
Rivendell Estate is home to Howling Wolves Wines in Yallingup and is the perfect place to enjoy a Margaret River Winery experience with kids – with a restaurant, winery and gardens the whole family will enjoy their time at this lovely, picturesque estate located approx 35-40 mins drive from Margaret River.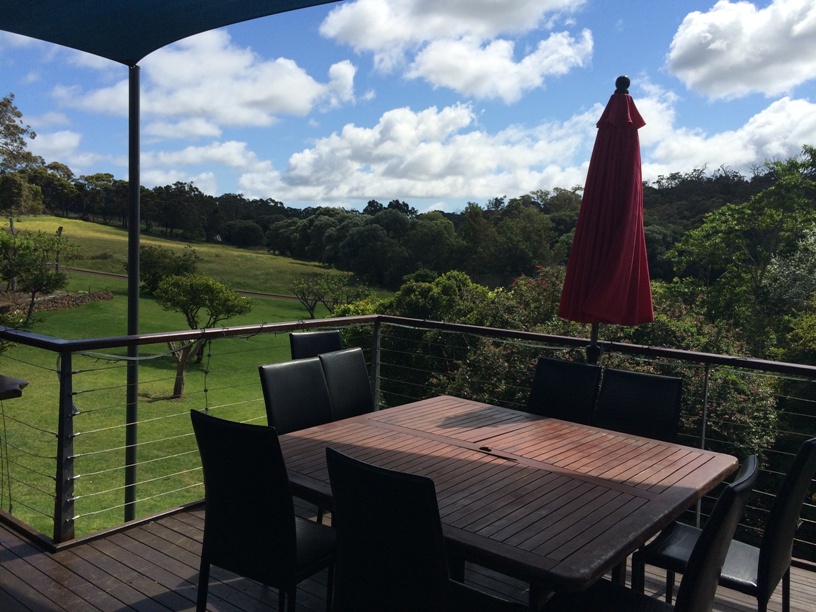 You can dine in the restaurant daily either indoors, in the alfreso area overlooking the gardens or outdoors in the courtyard or on the lawn. Inside there is a kids activity table so it's a great place to visit even if it's raining.  There are heaters located in the alfresco area, to keep you warm on a cool winters day.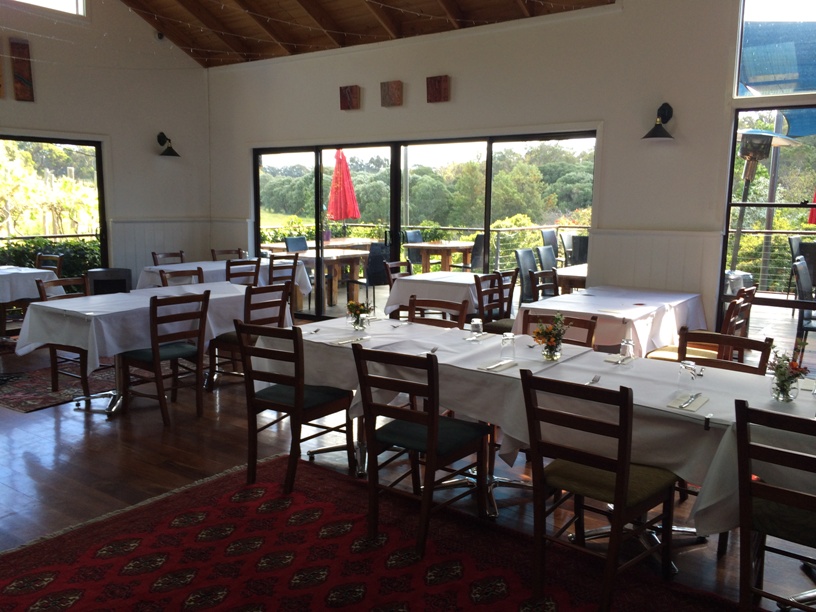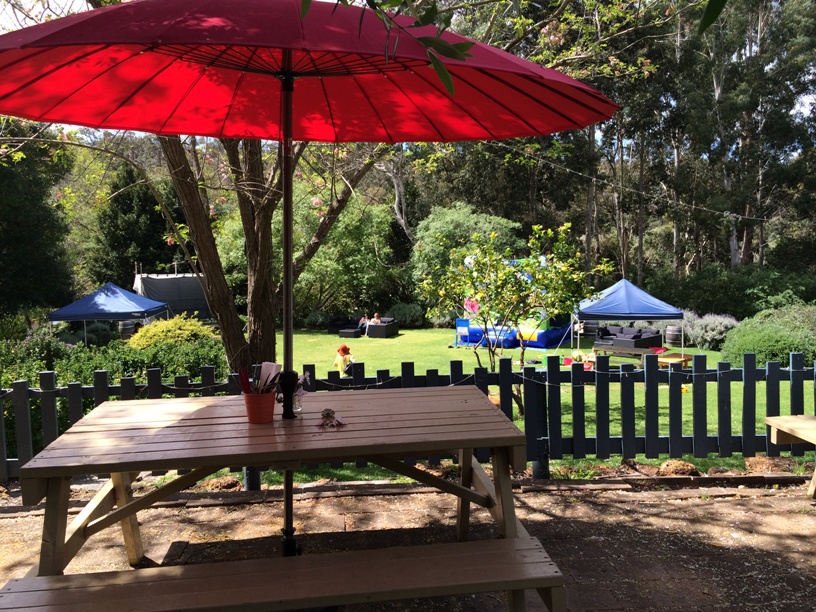 They have kids meals and you can enjoy breakfast or lunch here daily, or come or stay a bit later for dinner Friday and Saturday nights.  There is a big grassed area with lounges and tables down in the garden area, this is also a nice place to eat your meal or just enjoy a drink and dessert, including their delicious Howling Wolves Wines. Make sure you check out their own home made icecream too. There is a bucket of sports toys and equipment in the garden so the kids can enjoy kicking a ball or playing with a bat and ball, while you sit back and relax.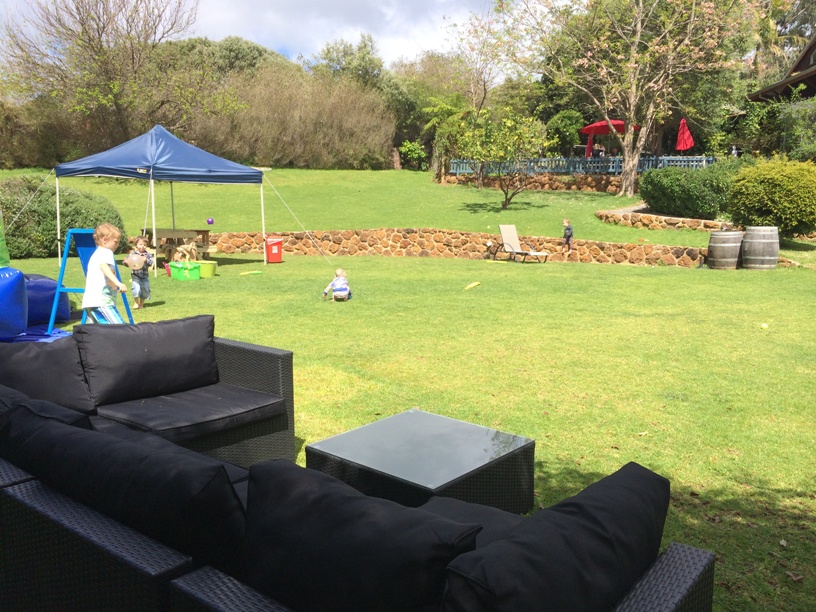 We enjoyed a light breakfast out on the lawn area – and yep they have the amazing Yahava coffee.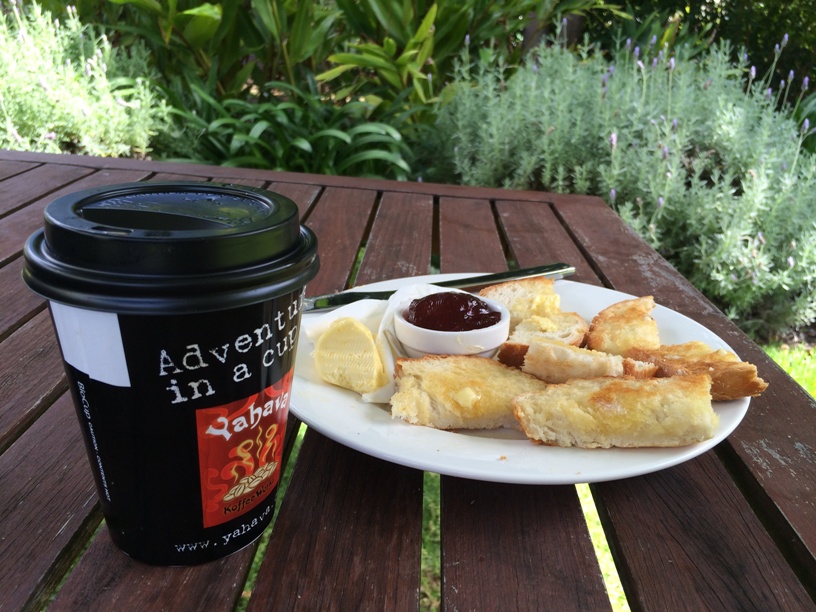 Outside is a maze of gardens and there are umbrellas hanging up in the trees so it's nice to wander the gardens when there is rain about too. Apparently there is lots of wild aspargus and other vegetables growing up behind the gardens if you feel like doing a bit more exploring.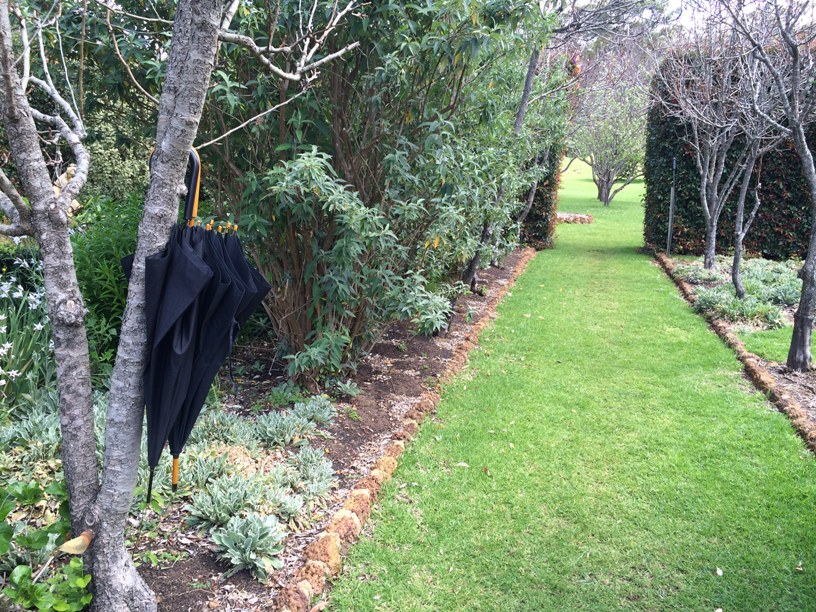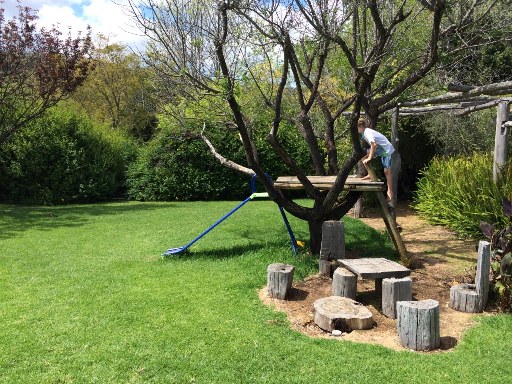 It was pretty hard to resist rolling down the grassy green hills!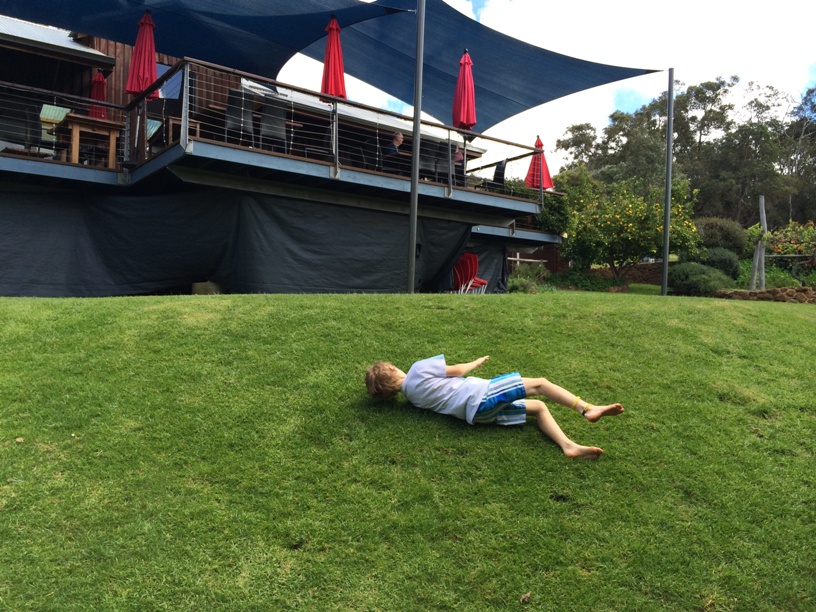 Look them up in the school holidays, there was a bouncy castle when we visited, and during the week in the holidays they had a circus workshop on for the kids.  They also have lots of plans for regular family entertainment, they are even talking about maybe running kids karaoke on the little stage they have set up in the garden. They often run special events or live entertainment – just check out the Events section of their website to find out what's coming up.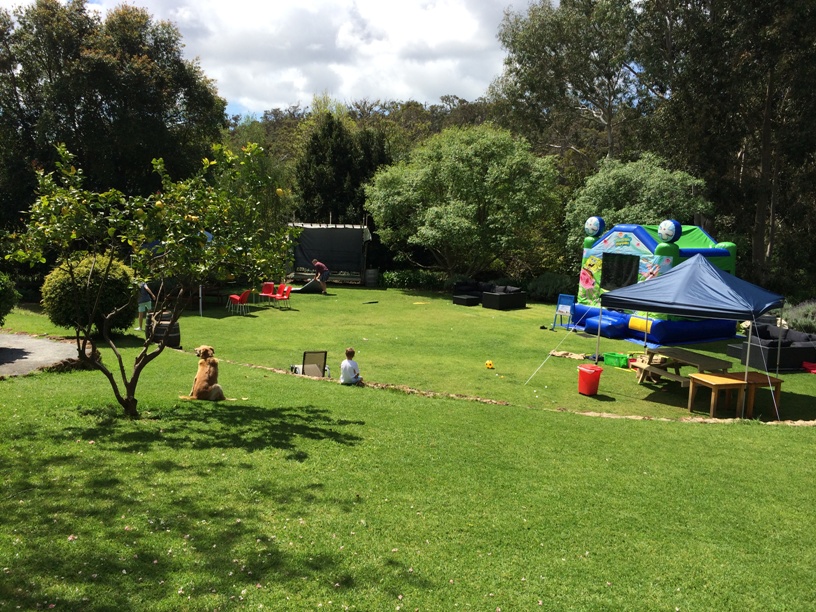 We also go to meet Max the winery dog from up the road.  When he hears the kids running around he takes the 1km walk up the road to greet the kids.  Max only has 3 legs – he was run over several years ago and lost a leg.  He has trouble making his way home again at the end of the day, so Rivendell Estate owner Dave drives him home each day and refers to himself as the "Maxi Taxi". When you visit Rivendell Estate keep an eye out for Max he loves to shake paws and get tummy rubs – but just don't feed him.
Whether you are looking for somewhere to eat, or just somewhere to relax and sip a couple of wines – we highly recommend Howling Wolves Wines at Rivendell Estate, it is simply stunning and we are sure you will be back again and again.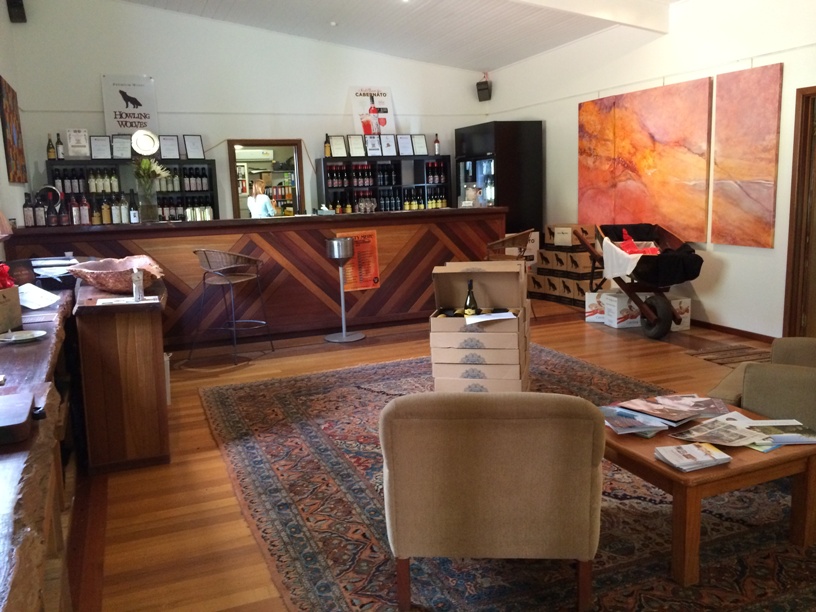 If you loved their wines with your lunch or dinner, pop into the Cellar Door on the way out an grab a bottle or two to take with you – or take part in some tastings before lunch so you know which one to order with your meal.
You may also be interested in staying at Rivendell Estate, although we didn't check out the accommodation on our visit this is a beautiful location so we are sure it would be a great place to base yourself during your stay in the Margaret River region.
More information: www.rivendellwineryrestaurant.com.au
How to Get There:
Want info and a map for Howling Wolves Rivendell Estate while you are on the go in Margaret River? Then get the Kids Around Perth App available for iPhone & Android!


---
Back to Margaret River
---
We make every effort to ensure all this information is up to date but should be used as a guide only. Events do get cancelled or changed and venues can close without notice. Always follow the links provided for up to date information on an event or activity. If you know of a change or cancellation we've missed then please contact us to let us know.