Playground  * Sheltered Seating * BBQ * Water Fountain * Large Grassed Area
This playground at Jindalee Beach Playground is not like your average playground.  It predominately features rope based play and is great for challenging kids strength, coordination and balance.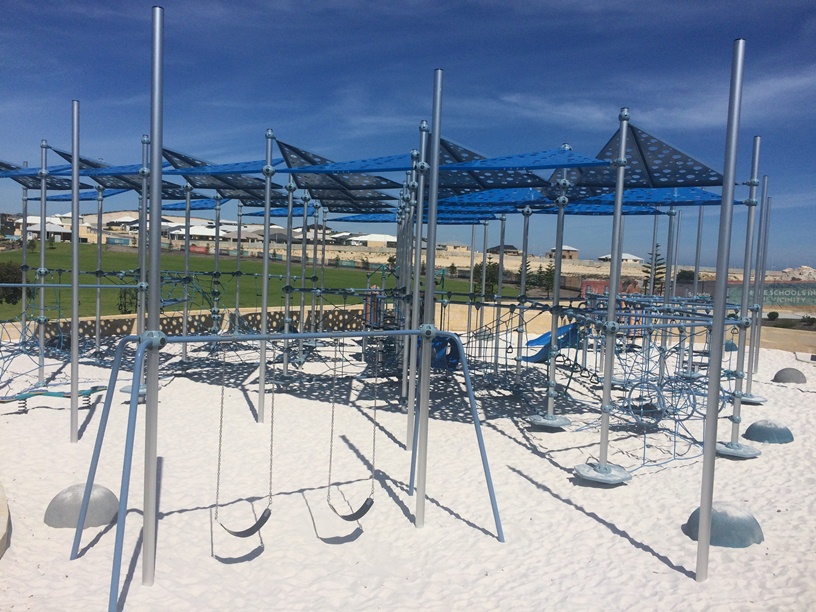 Our kids loved trying to work their way from one end to the other without touching the sand. At this playground kids will need to apply themselves a little more physically then at a traditional playground.  The course includes swinging monkey bars, climbing frames, balancing beams, rope tunnel and more.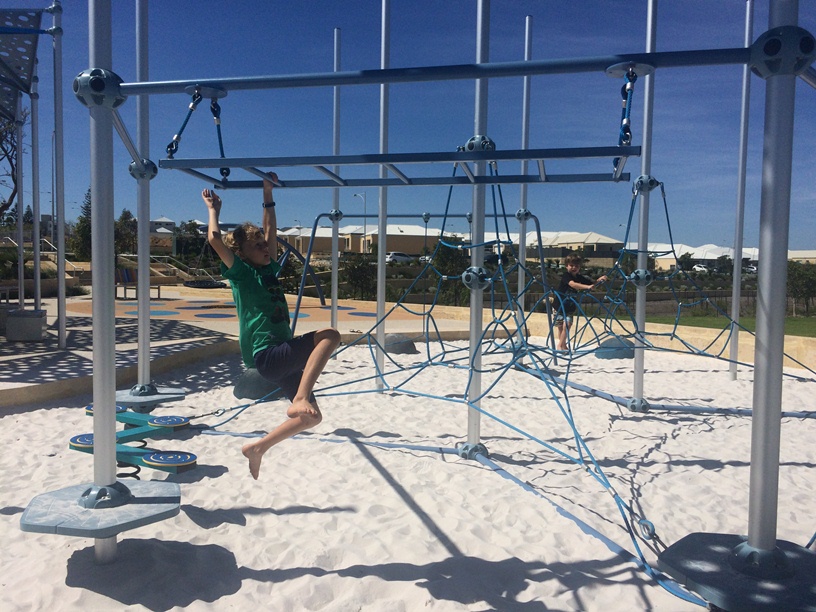 There is a little toddler play structure too, so while the playground is mostly suited to kids ~3 years +, there are some features for the little ones too. This area isn't shaded like the rest of the playground is unfortunately.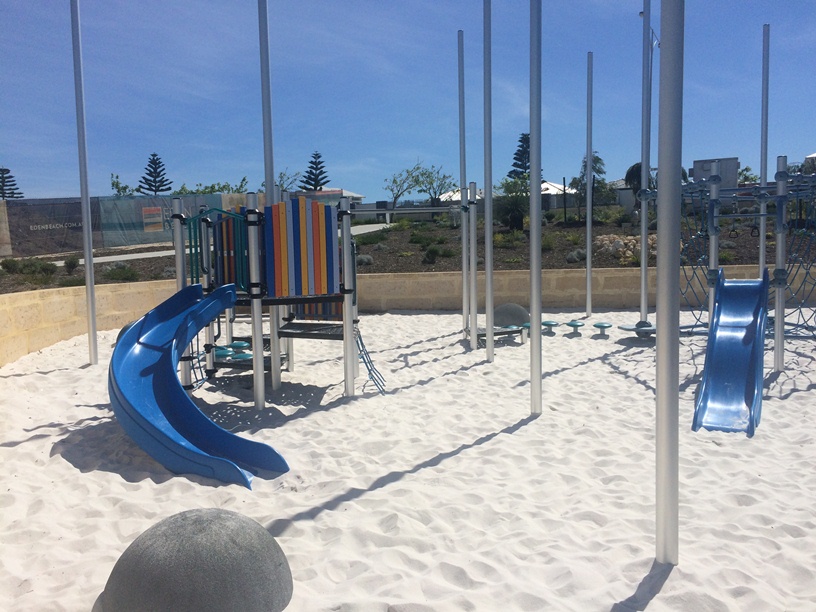 Rope Tunnel Challenge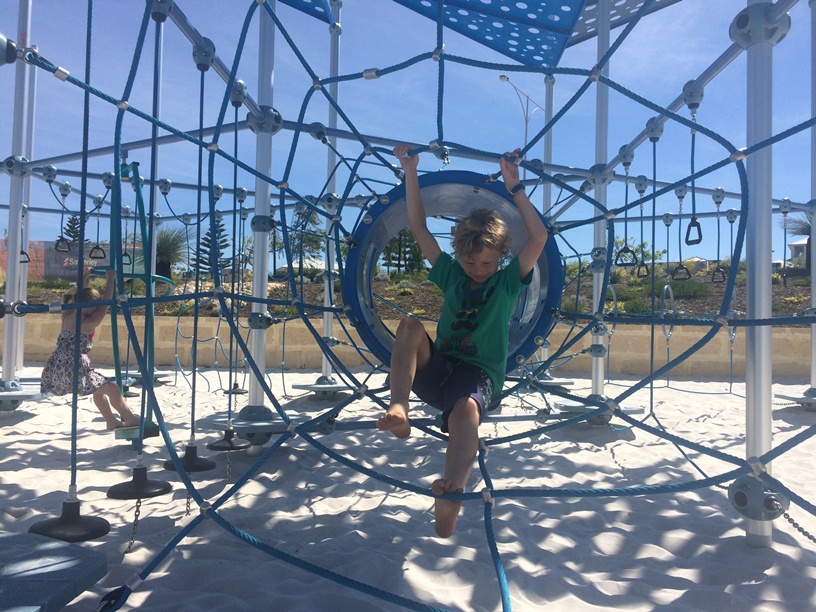 These hard plastic shade sails attached to the playground do a great job of providing shade over the main playground.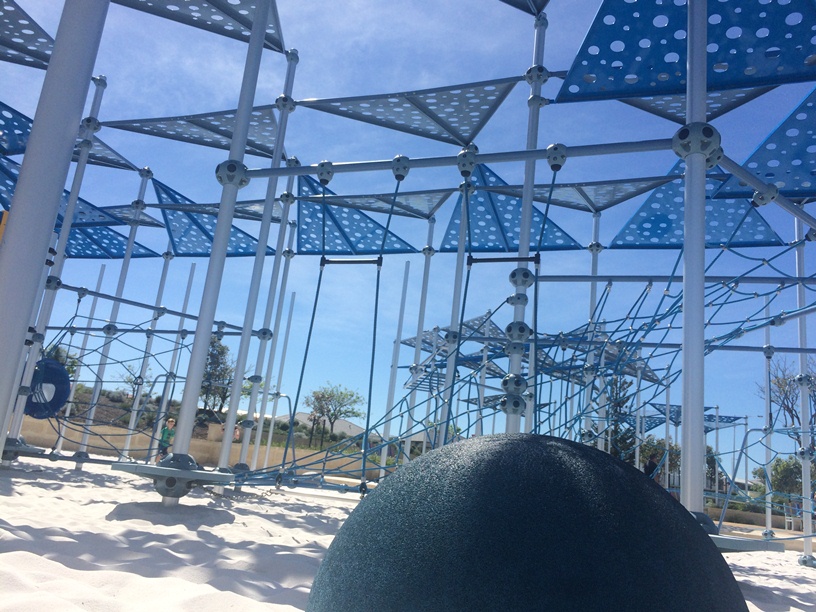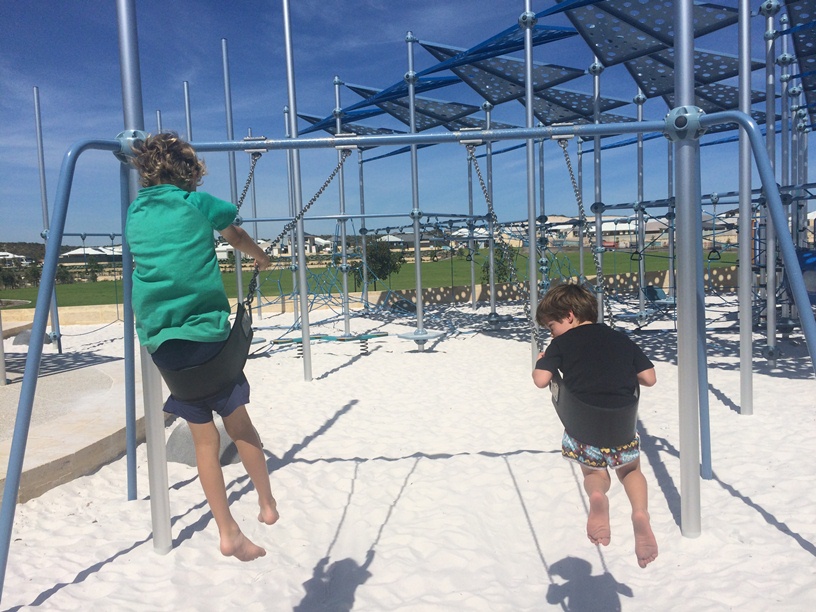 What's a playground without swings! There are a couple of traditional swings here and a birds nest swing too. You can see from the picture above also that there is a large grassed area perfect for running around, kicking a ball or flying a kite.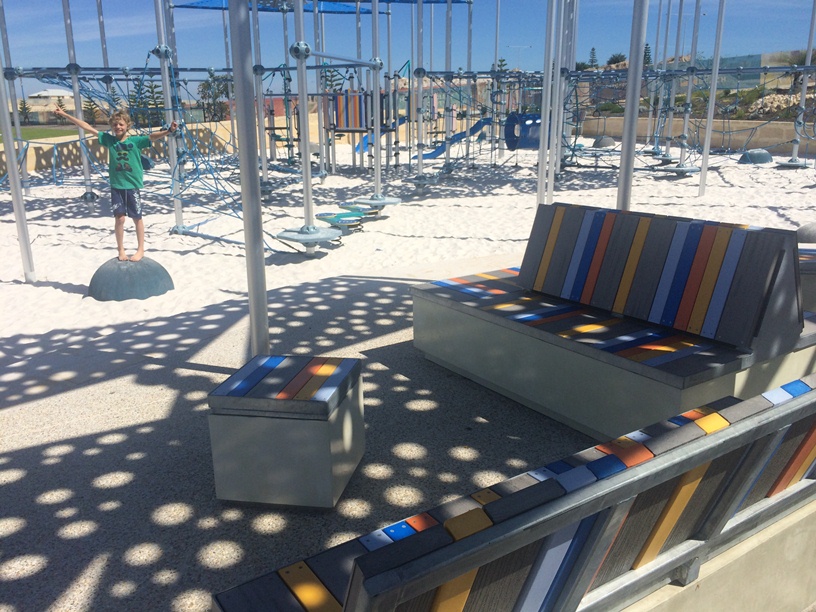 There is heaps of shaded seating next to the playground and a long table that is also shaded. There are BBQs and a drink fountain but no toilets unfortunately. Parking is in the street.
Whether you want to enjoy a family ropes challenge or sit back and relax while the kids burn themselves out – the whole family will love Jindalee Beach Playground.
How to Get There:
Review by Kids Around Perth Reporter Lauren, 7th April 2016
---
Back to Playgrounds
---
We make every effort to ensure all this information is up to date but should be used as a guide only. Events do get cancelled or changed and venues can close without notice. Always follow the links provided for up to date information on an event or activity. If you know of a change or cancellation we've missed then please contact us to let us know.