Beachside Cafe |Outdoor / Alfresco Dining | Open Daily | Breakfast & Lunch | Dinner (Fri – Sun) | Playground | Kids Meals | High Chairs | Toy Box | Dog Friendly | Beach Access | BBQs near Playground
The Jindalee Beach Shack is a great spot for families to dine by the ocean, with the cafe located in an elevated position with stunning views of the coastline, a playground alongside the cafe and regular events held to entertain you while you dine. With a shaded playground close by and alfresco dining, this is a beautiful place to dine by the ocean on a sunny day, especially at sunset. Seating and BBQs are located alongside the playground too.
Dining is alfresco and outdoor only and you will love the stunning ocean views while you enjoy your breakfast or lunch (or dinner Fri – Sun).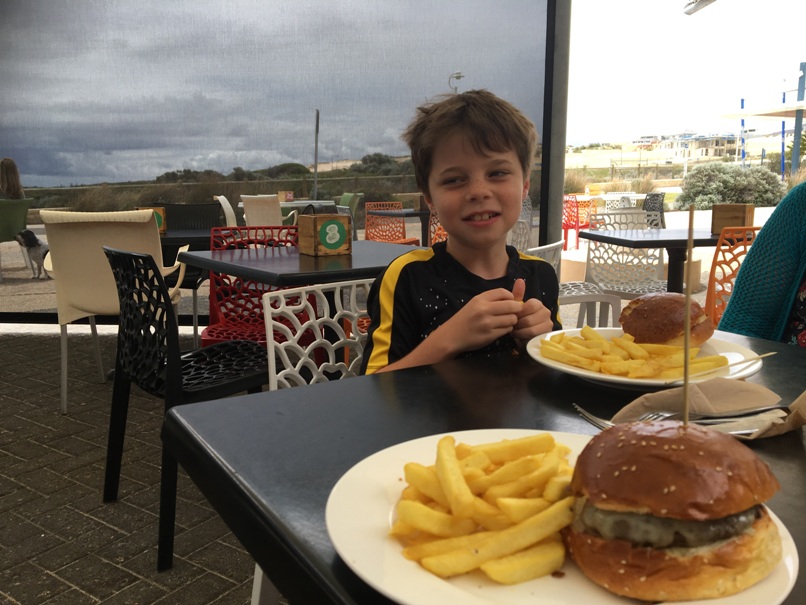 Dogs are welcome at the Jindalee Beach Shack. There are plenty of water bowls and treats available to purchase at the counter.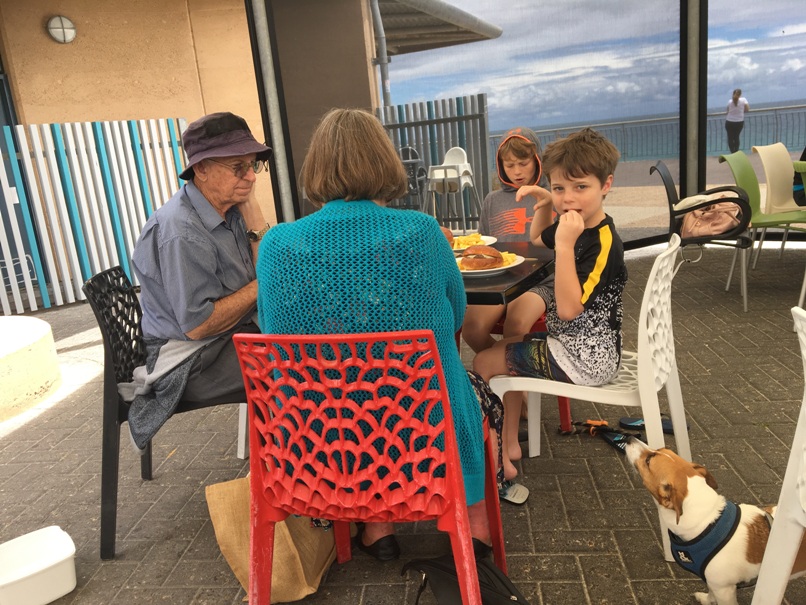 The menu has a range of foods including burgers and fish and chips, specials are on the board, there is a kids all day breakfast menu and there are sweets and treats on display at the counter also, so it's a nice spot to relax and enjoy a coffee and a muffin too. Little ones will love playing with the big box of toys while you dine.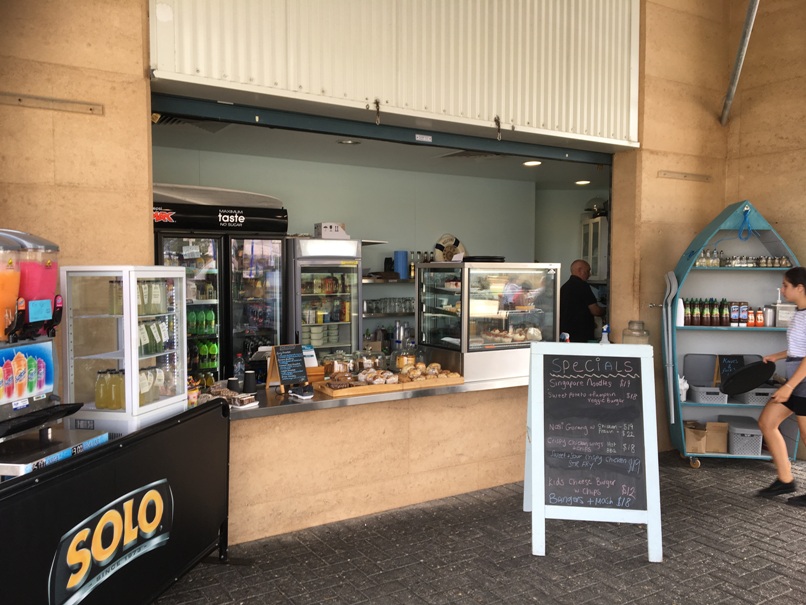 The Jindalee Beach Shack often host events and live entertainment so keep an eye on their facebook for what's on.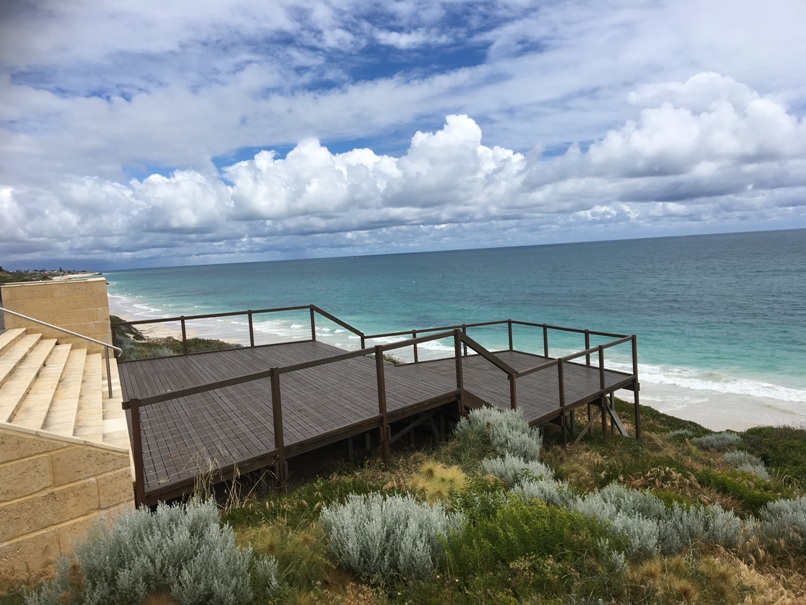 You can access the beach from an access ramp leading down from the Jindalee Beach Shack, it's a beautiful beach to enjoy a walk or a swim (dogs are not allowed down on the beach however). If you don't want to go right down to the beach this extended deck offers magnificent views of the coastline and makes a great spot for a special family photo.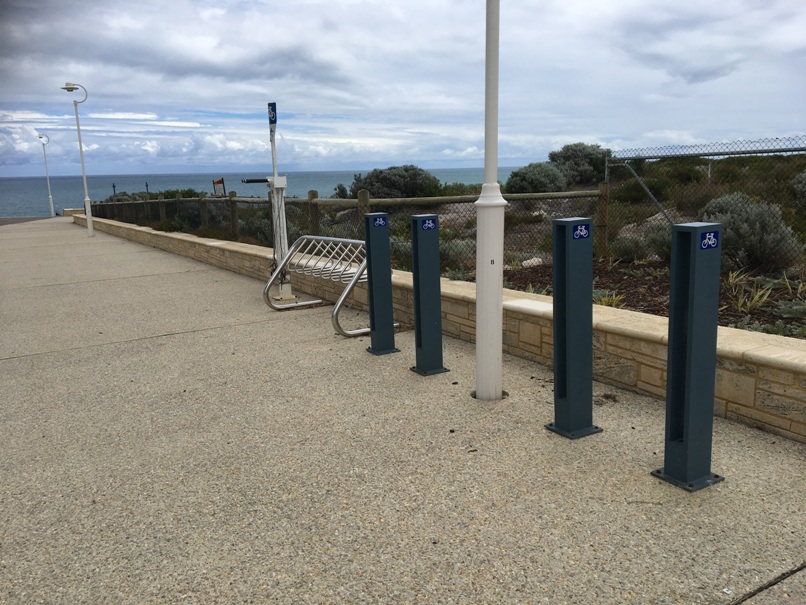 You may also like to make this your coastal bike ride destination, with bike racks and a bike tool station near the Jindalee Beach Shack.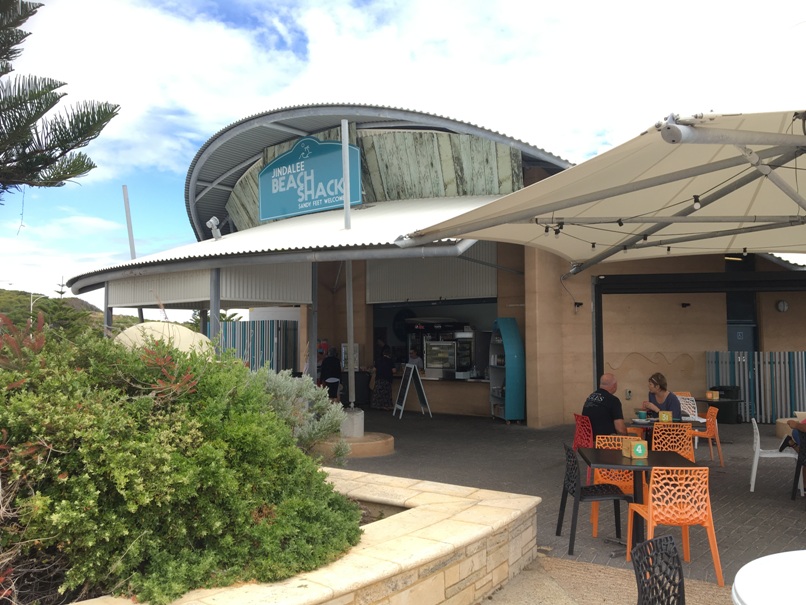 If you are looking for beachside dining, with somewhere to swim, play and watch the sunset, you'll love the Jindalee Beach Shack.
More information : www.facebook.com/jindaleebeachshack
How To Get There:
Review by Kids Around Perth Reporter Lauren, 11th December 2018
---
Back to Cafes , Beachside Cafes
---
We make every effort to ensure all this information is up to date but should be used as a guide only. Events do get cancelled or changed and venues can close without notice. Always follow the links provided for up to date information on an event or activity. If you know of a change or cancellation we've missed then please contact us to let us know.