Keane's Point Peppermint Grove Features: * Shaded playground * Water fountain * Toilets  * BBQs * Baby change table * Basketball / netball half court * Cafe * Great swimming spot  *  Small boat ramp * Free & close parking
If you haven't yet visited Keanes Point in Peppermint Grove, put it top of your list of things to do in Perth. This place is just beautiful! Located along the beautiful Swan River, only 10 mins drive south west of Perth. There is a great playground located here, with one side perfect for toddlers and the other side with bigger slides and climbing ropes for the bigger kids.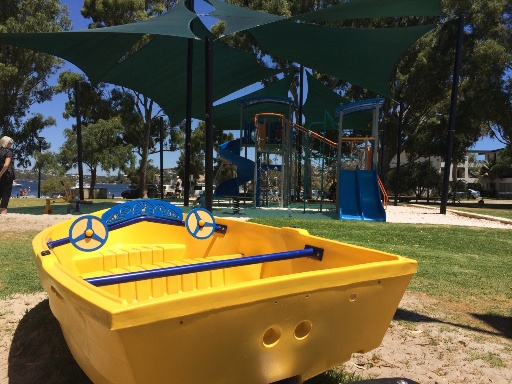 It's well shaded with shade sails in summer and there is lots of natural shade, so it's well shaded all year and all day long.  The road it's on is really quiet and there is a good amount of parking around the playground area (can imagine it might be a bit difficult finding a park on a busy day though).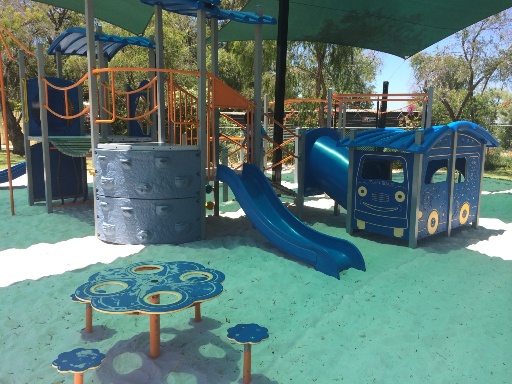 The toddler playground section… my 3yo loved the little bus at the bottom!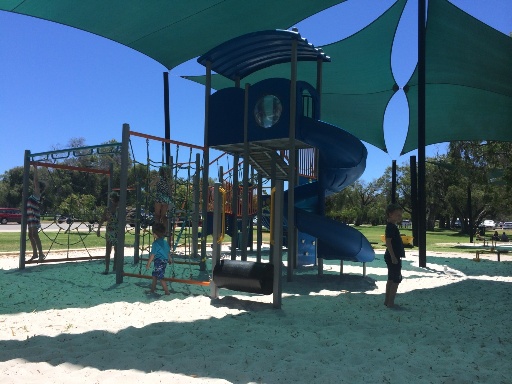 Bigger kids playground!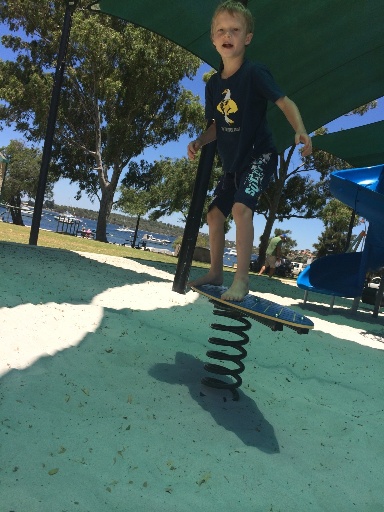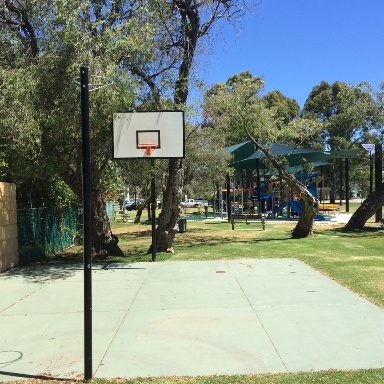 There is a unisex & disabled toilet right next to the playground under a small sheltered area that has a table & chairs and power, making this a great place for a family gathering or birthday party.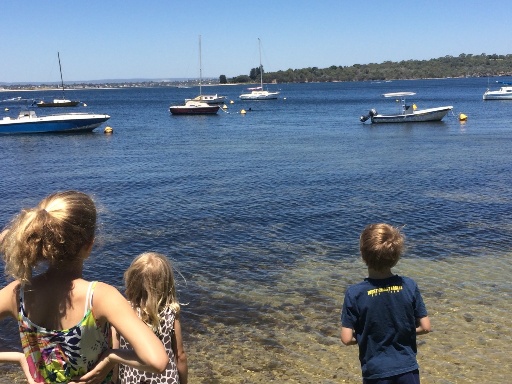 Keane's Point is a popular spot to see dolphins, we were lucky enough to see about 5-6 dolphins, they came right up to where the boats are moored near the shore, so make sure you have a look out to Freshwater Bay to see if you can see any!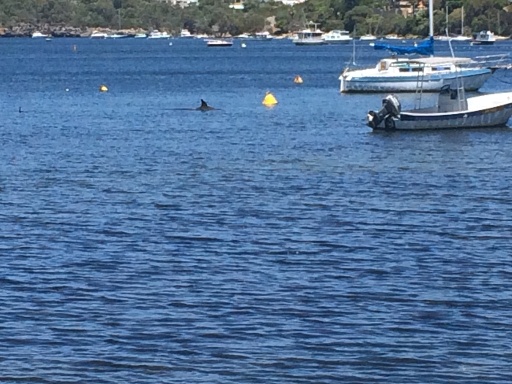 Keanes Point is also a great spot for a swim or a splash. The beach is sandy there are even a few shells, and the water is very clear and calm.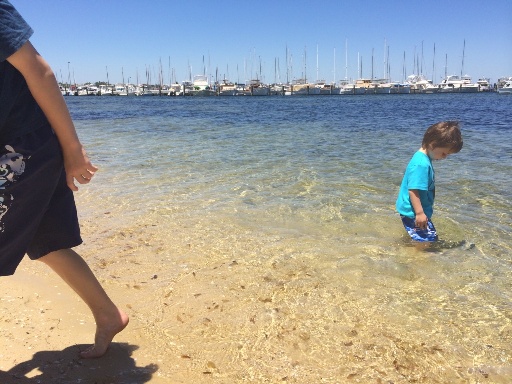 Freshwaters Cafe is located just across the car park from the playground and overlooks the stunning Freshwater Bay.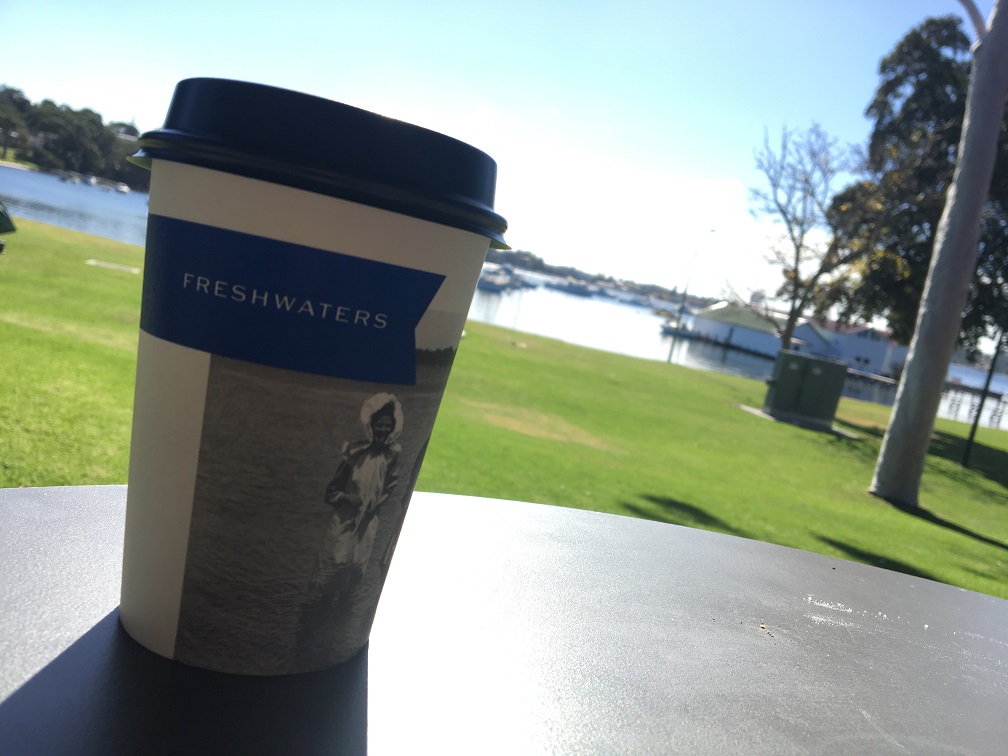 Further down from the cafe, away from the playground is a beautiful beach area, perfect for swimming, kayaking, standup paddle boarding or enjoy a walk along the river's edge.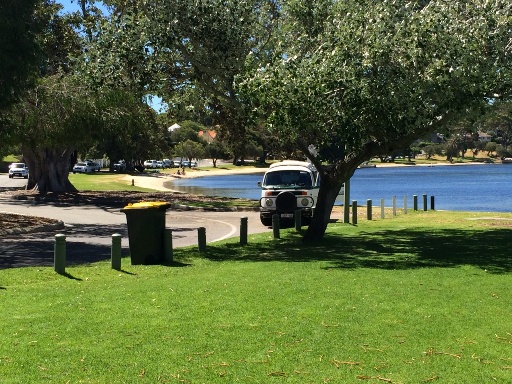 A picnic or bbq and a play at Keane's Point Peppermint Grove is the perfect way to spend the day by the river. You can enjoy a walk along the river, a splash if it's warm enough and of course lots of play time on the two fantastic playgrounds.
How to Get There : The Esplanade Peppermint Grove
Keane's Point Peppermint Grove Review
Leave a Review
---
Back to Playgrounds , Swan River
---
You may also be interested in reading about



One of Perth's most stunning Swan River side dining locations
We make every effort to ensure all this information is up to date but should be used as a guide only. Events do get cancelled or changed and venues can close without notice. Always follow the links provided for up to date information on an event or activity. If you know of a change or cancellation we've missed then please contact us to let us know.