Kinkuna Adventure Playground Allara Estate Eglinton Features: Adventure Playground * Trampolines * Exercise Stations * Basketball/Cricket Court * Nature Based Play * Water Playground (Water On Now for 2019/2020) * BBQs * Toilets * Picnc Shelters * Drink Fountain
Kinkuna Adventure Playground Allara Estate Eglinton (just south of Yanchep) joins the growing list of amazing new estate super parks and adventure playgrounds, opening in May 2016.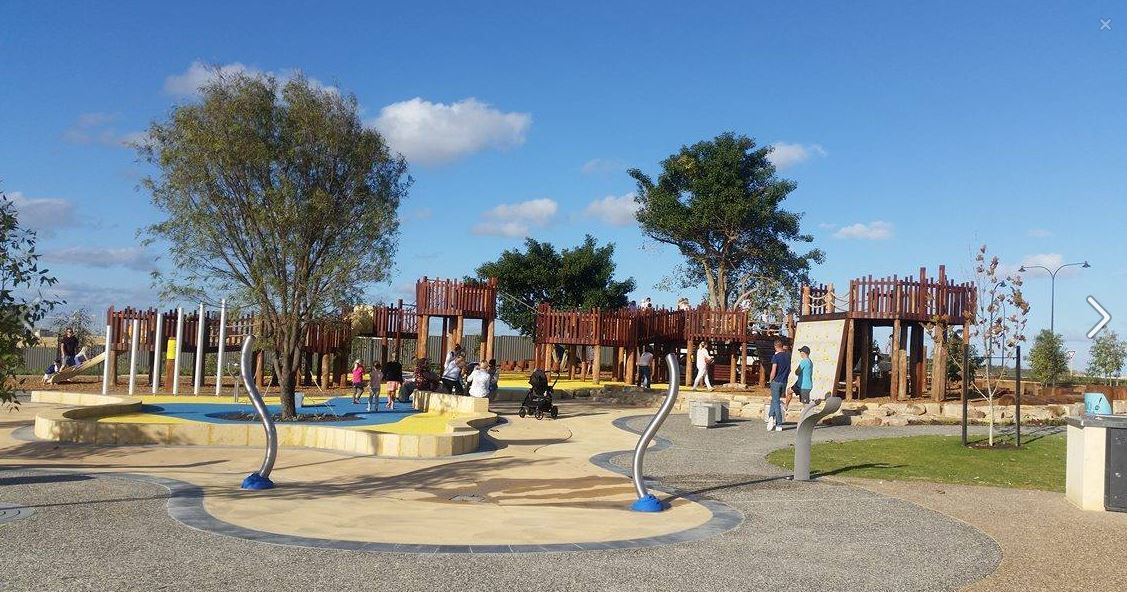 The main play structure is a wooden fortress with ramps and rope bridges. Kids can make there way up and down via slides, fireman pole and rope climb.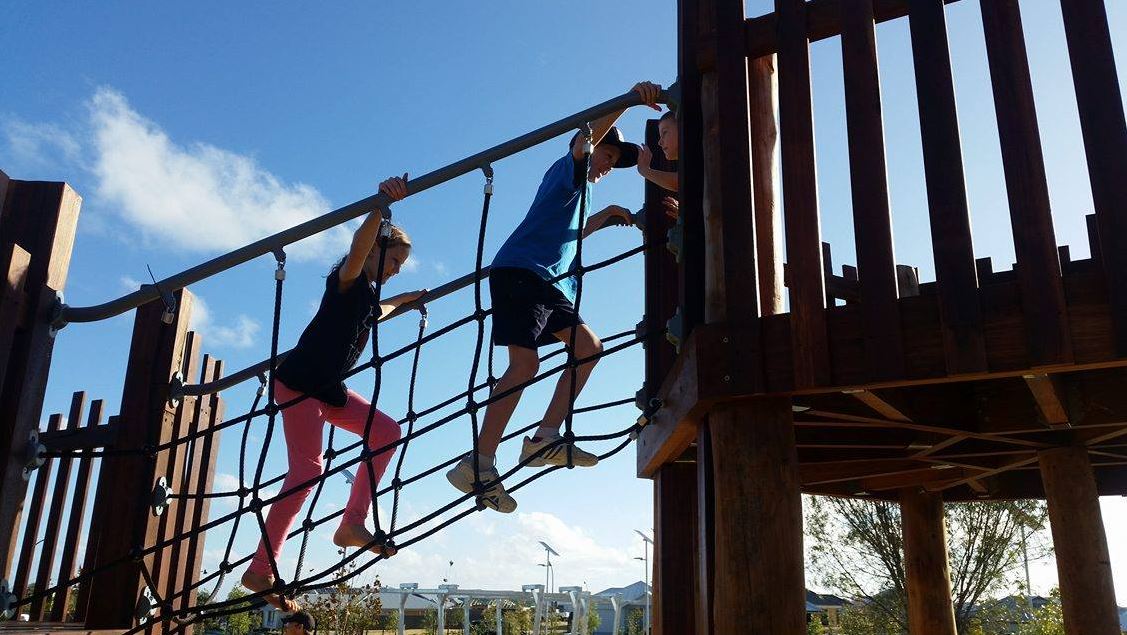 The wooden fort features some lower level play for the younger ones too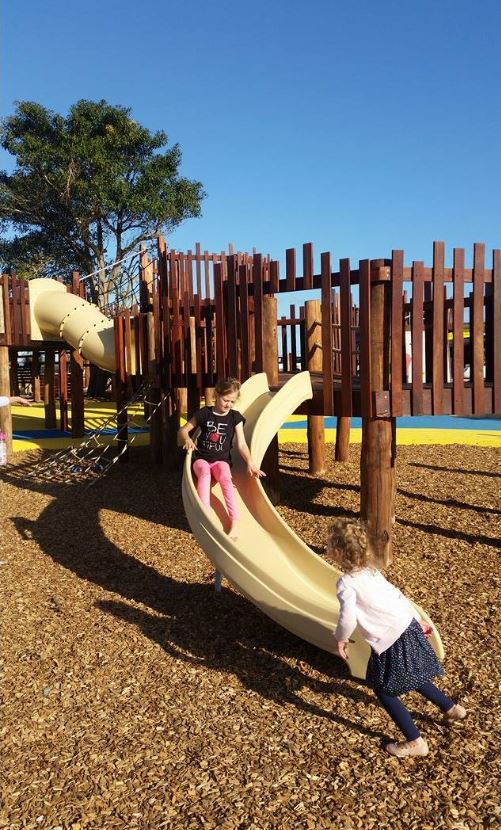 What's an adventure playground without some nature based play. It's great to see nature based play becoming standard in our new playgrounds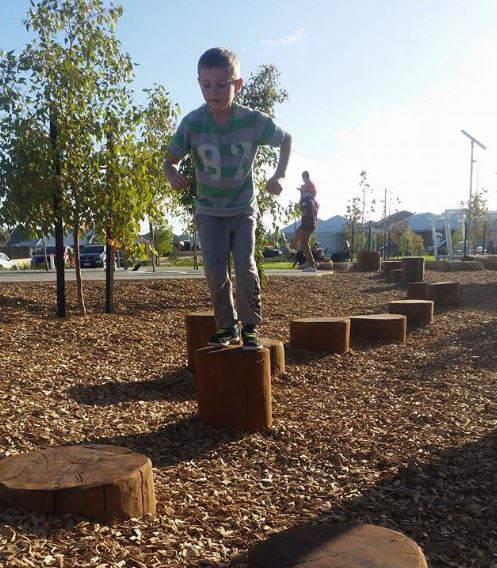 Fitness and exercise equipment is a big feature at Kinkuna Adventure Playground Allara Estate also.  Kids who love to play basketball or cricket will love the fenced play area complete with a score board!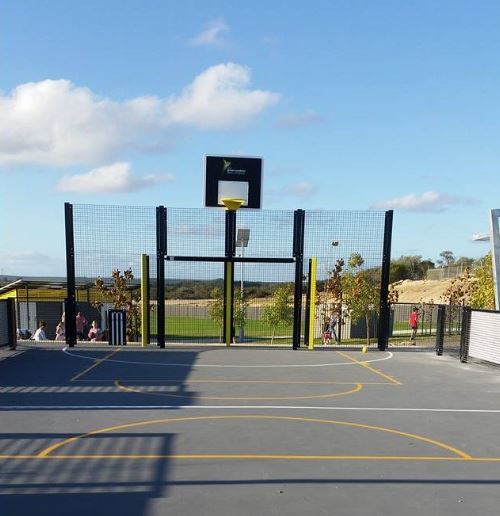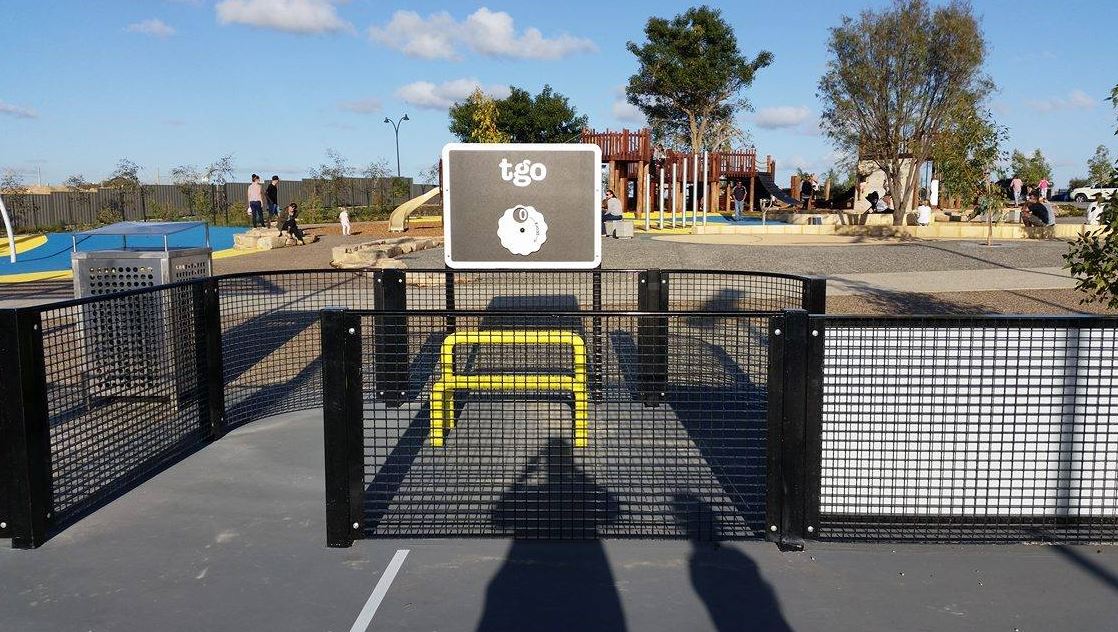 This park truly is somewhere where kids and parents can play together with exercise stations located within the playground area.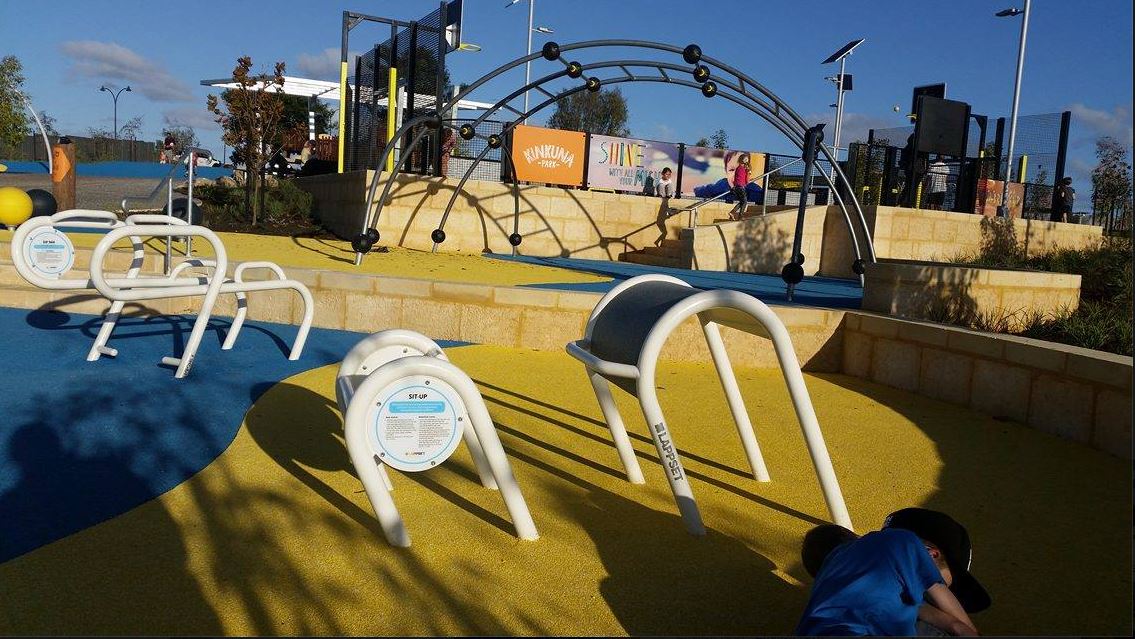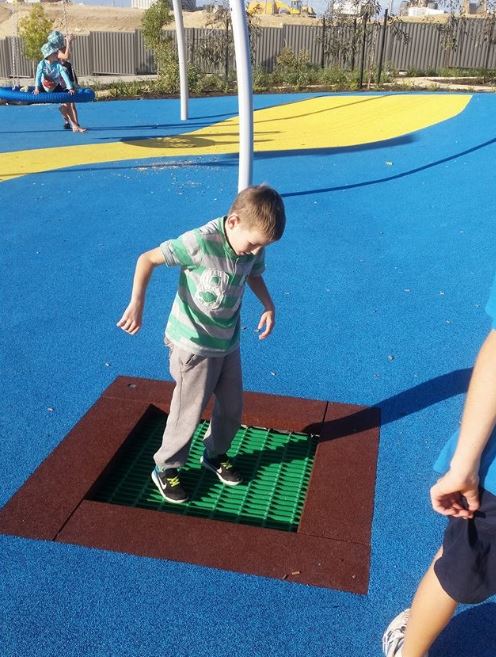 You can also find inbuilt trampolines at Kinkuna Adventure Playground, another feature becoming standard in new playgrounds and of course popular with the kids. You can find a large birds nest swing here too.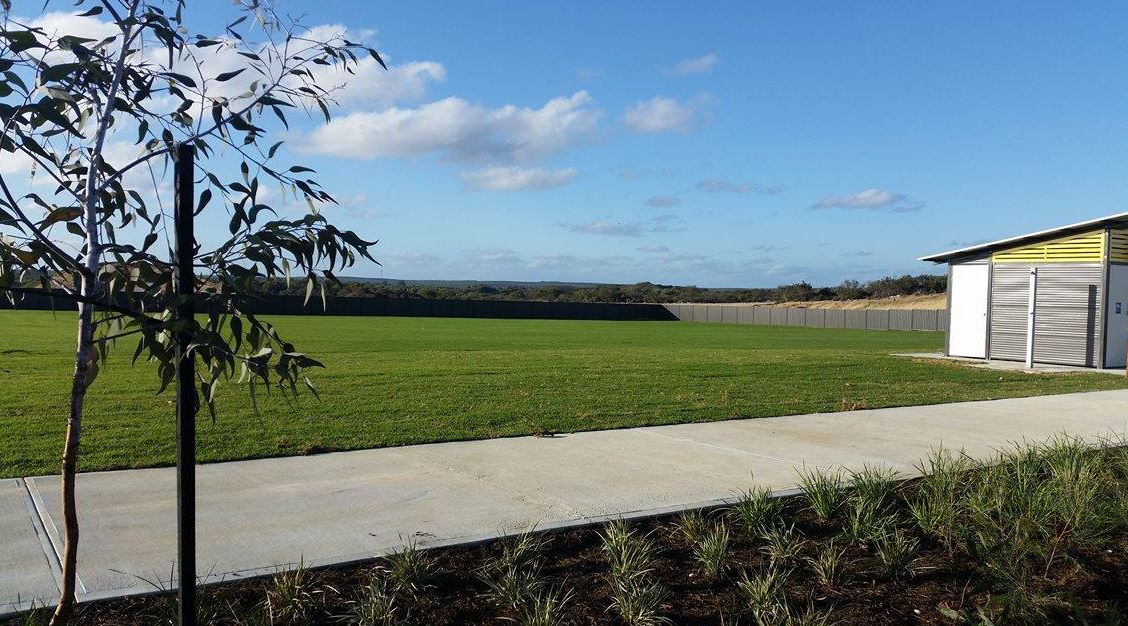 Kinkuna Adventure Playground Allara Estate has all the features you would expect from a big park like this. There are automatic toilets, BBQs, picnic shelters, a drink fountain and a large grassed area for picnicking and kicking a ball around. The BBQs now have a free music streaming service too!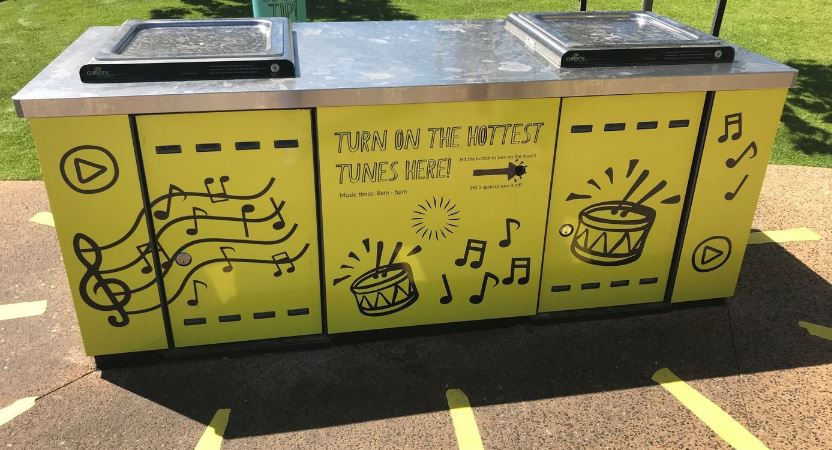 During the warmer months you can also enjoy some water play here with a small water play area with several sprays to keep you cool (November – April 8am  – 7pm. Find up to date information on the park and water playground here).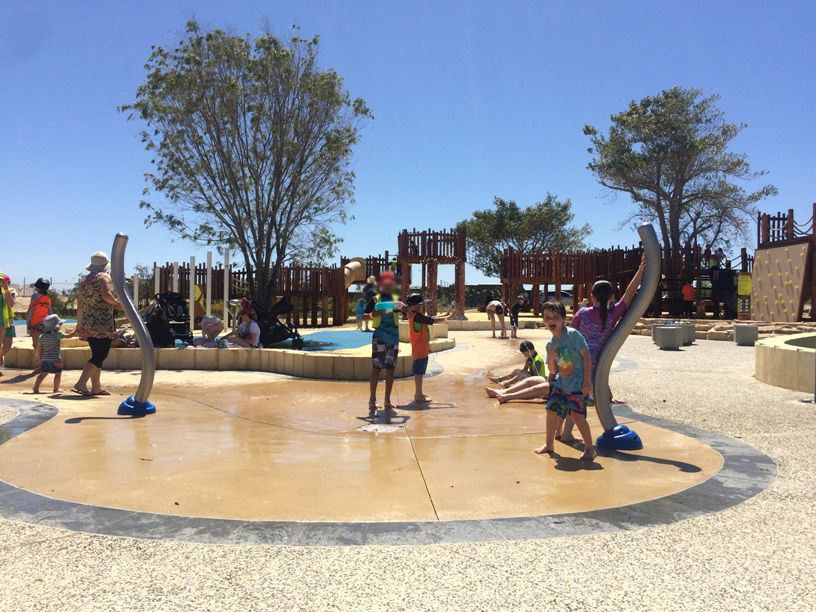 Kinkuna Adventure Playground Allara Estate Eglinton is the perfect destination if you are looking for a drive out of town and a big day out of adventure.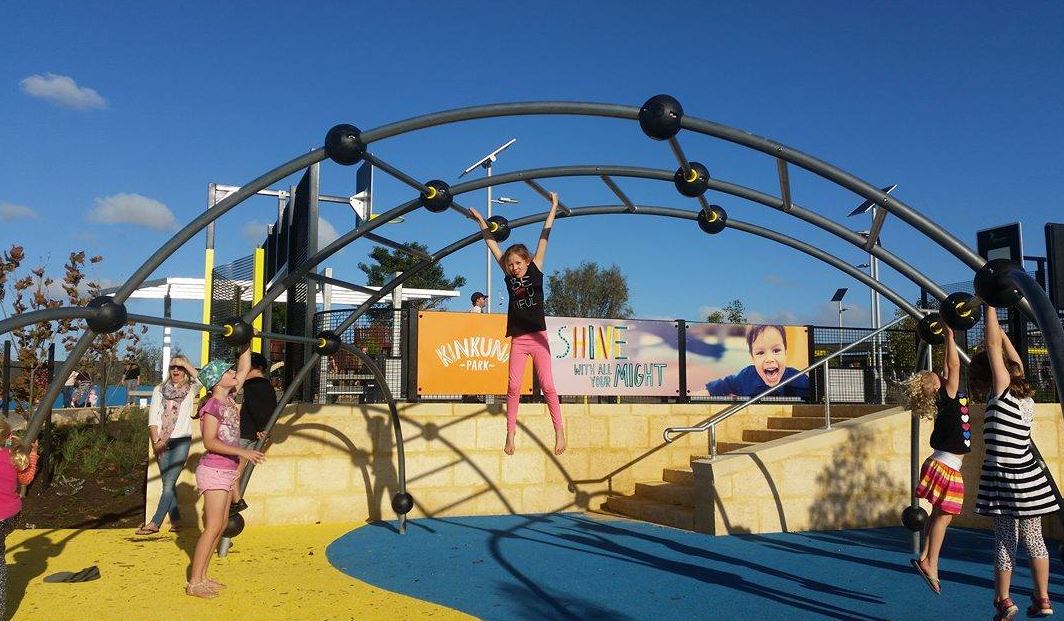 How to Get There:
Review by Kids Around Perth Reporter Amber, 14th May 2016. Updated 10th November 2018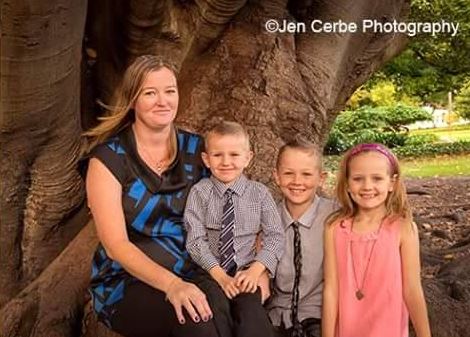 Amber Hope – Mum & Foster Mum of 4+ kids
Amber is a single Mum of 3 kids (2 boys and a girl), and a foster Mum to one (and sometimes more).
She has lived in Perth all of her life and loves exploring all the new things to do with the kids in Perth, especially the free and cheap things to do of which Perth has so much to offer.
---
Back to Playgrounds , Super Parks , Water Parks , Nature & Adventure Parks
---
We make every effort to ensure all this information is up to date but should be used as a guide only. Events do get cancelled or changed and venues can close without notice. Always follow the links provided for up to date information on an event or activity. If you know of a change or cancellation we've missed then please contact us to let us know.