Flying Fox * Water Play Feature * Toddler Play Area * All Abilities Play Features * Sensory Play * Nature Based Play * Toilets * BBQs * Picnic Tables * Fully Fenced * Cafe Nearby

Livvi's Place is a massive playground with with nature based, sensory and adventure play for all ages and abilities. Livvi's place is a $1.5M joint initative with Stockland and the Touched by Olivia Foundation.  This has been designed as an all abilities playground with play features especially desigend for those with autism spectrum disorders, physical, visual, hearing and mobility impairments.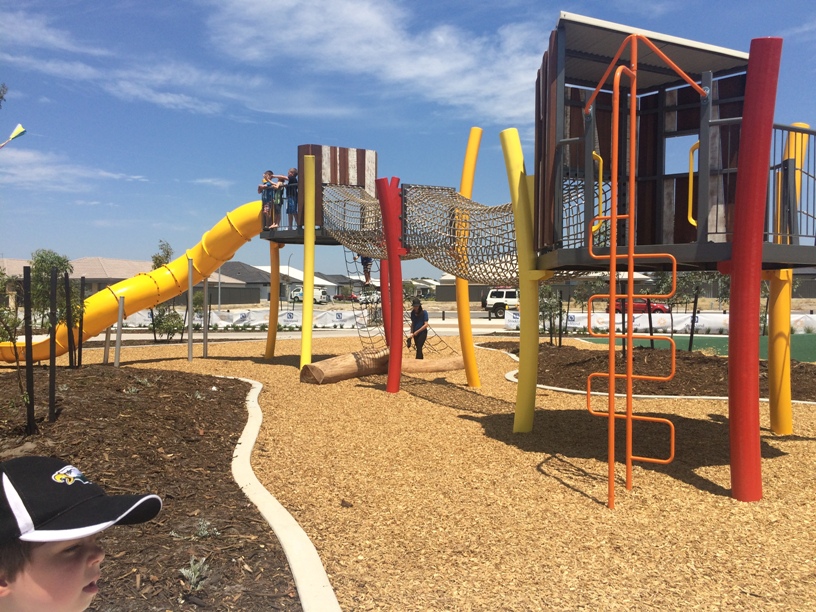 This big rope tunnel that leads to a enclosed slide is the biggest feature of the park. It has a lower level entry at the opposite end to the slide so even younger children can have a go at making their way across to the big slide.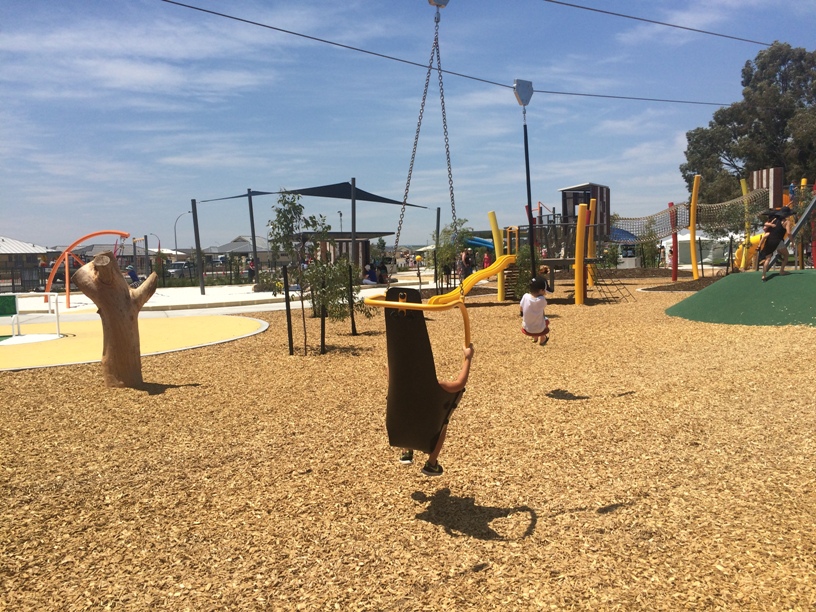 Another popular feature is the double cable flying fox. It features a seat that can a child can be strapped into making it fun for all abilities. The mound at the top of the flying fox has a steady incline so you can push a wheelchair up to the top to access the seated flying fox.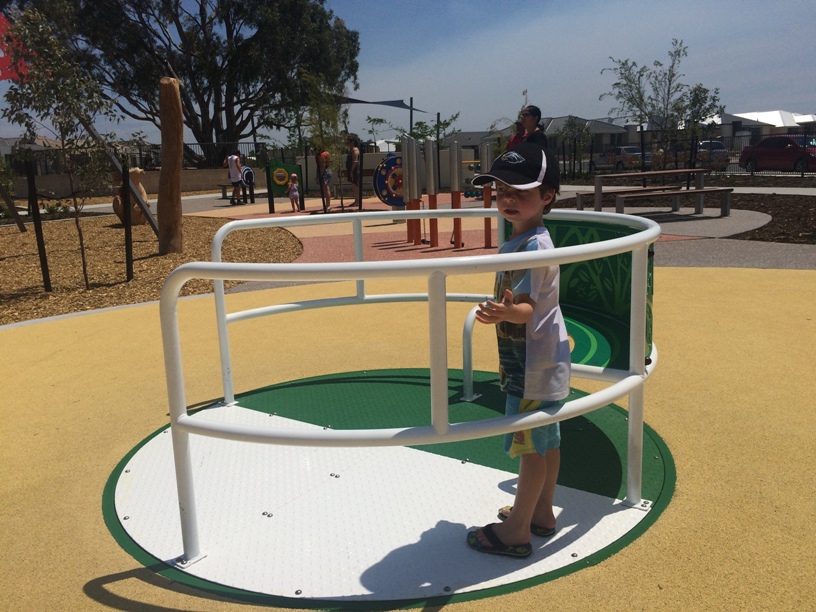 This features spins around and can also be used with a wheel chair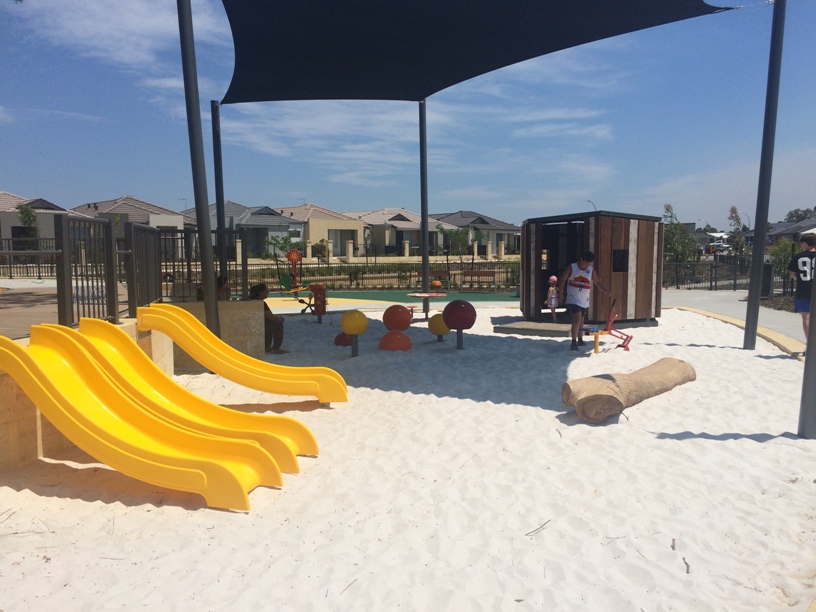 Toddler don't miss out at this big adveture park either with a big toddler play area.  At the top of this play area is a big tree, and its a beatuiful spot to enjoy something to eat or some time out in the shade. It's slightly elevated with low level rope climb access and slides to get down.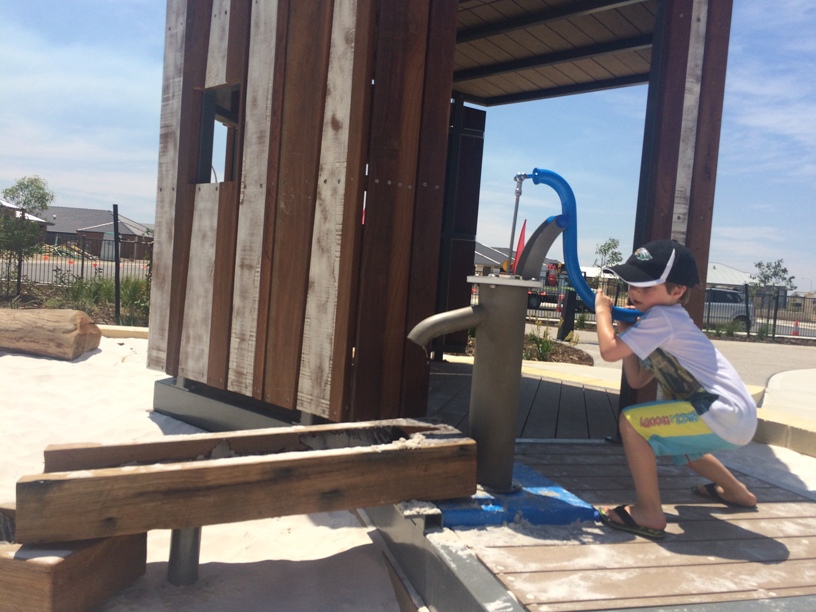 Little ones will also love the water play and sand play area and hanging out in the "cubby house"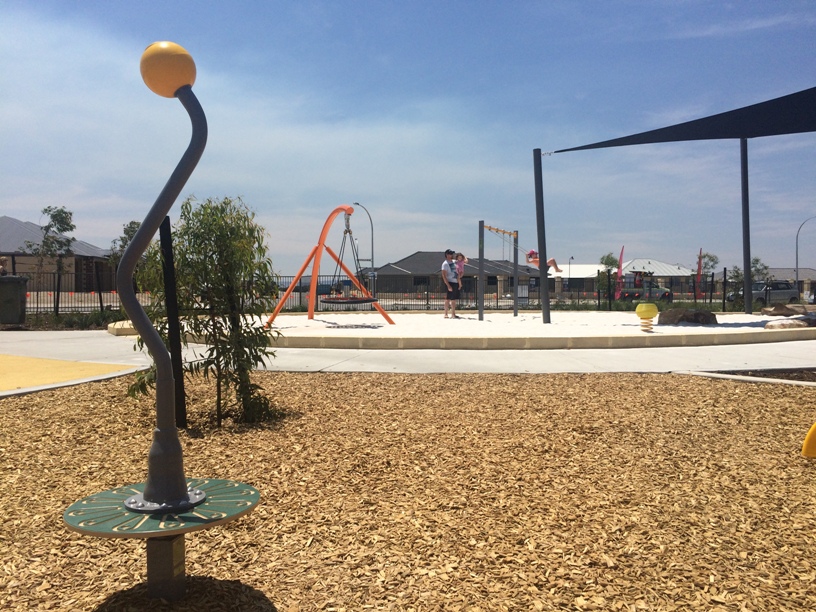 And of course what is a park without swings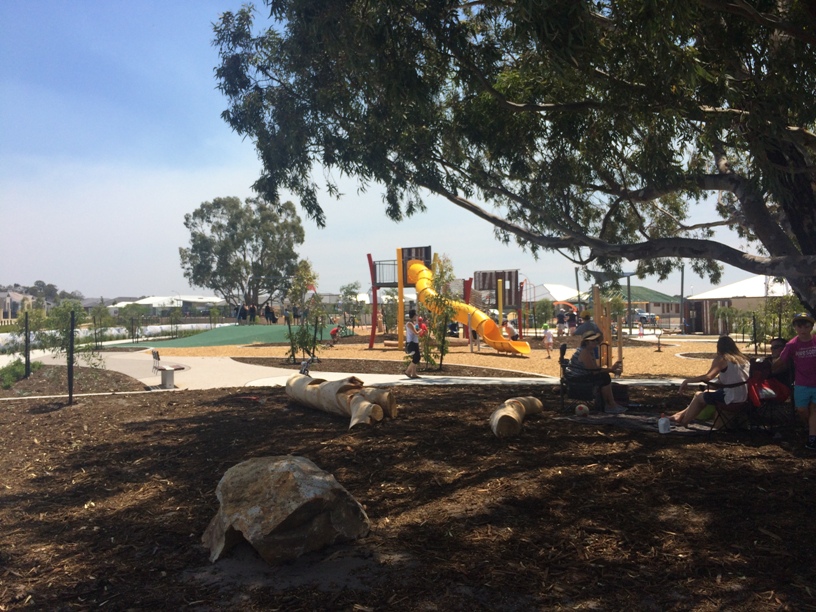 Livvi's Place Whiteman Edge is now fully fenced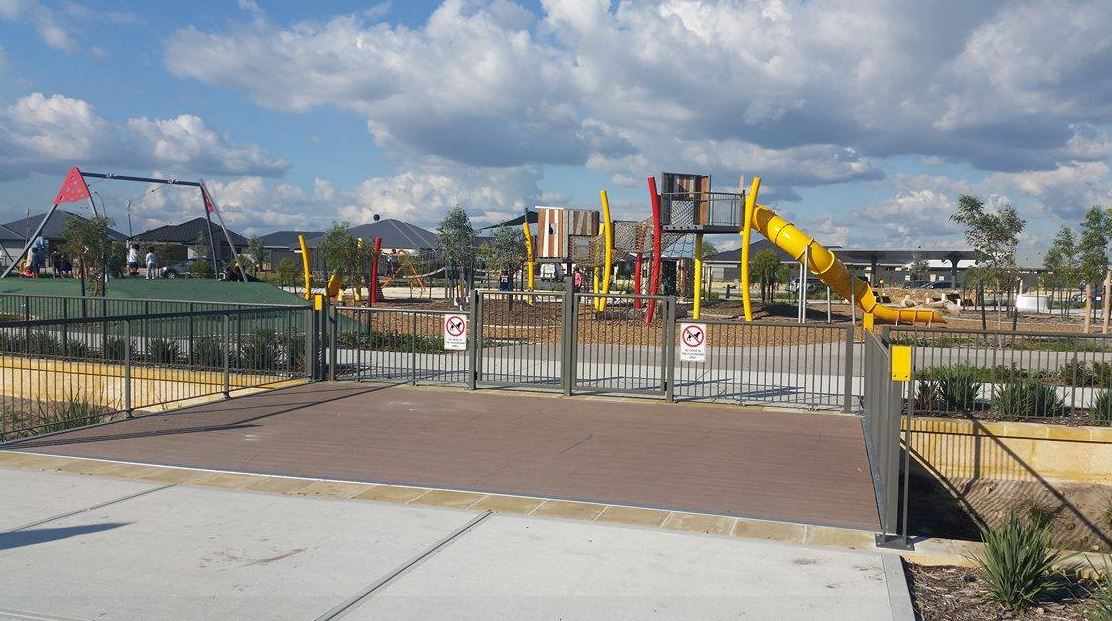 The whole family will love Livvi's Place Playground Whiteman Edge in Brabham. There isn't any shade in the middle of the playground so on a very hot day maybe leave your play for the early evening. This isn't far from the Swan Valley so it's a great place to stretch your legs and let the kids play in between winery visits.
How to Get There:
Review by Kids Around Perth Reporter Lauren, 26th November 2015
---
Back to Playgrounds , Nature Play , Water Park s, Flying Fox Parks
---
We make every effort to ensure all this information is up to date but should be used as a guide only. Events do get cancelled or changed and venues can close without notice. Always follow the links provided for up to date information on an event or activity. If you know of a change or cancellation we've missed then please contact us to let us know.