* Playground * Toddler Play Features * Double Toddler Swings * Toilets * Shaded Picnic Tables * Nature Playground * Large Grassed Area
Mawson Park Hillarys playgound is located just minutes from Hillarys Boat Harbour, on Flinders Drive in Hillarys. T his massive playground is set on rubber soft fall material and has something for kids of all ages. It's set right alongside a large football oval and among lots of tall trees, rolling grassy hills and a large lake, Mawson Park is a beautiful park for meeting family and friends or just for having a play.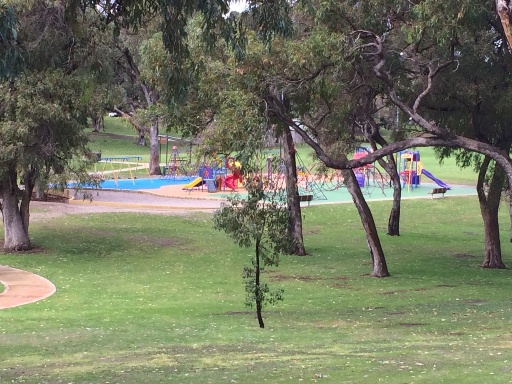 For the bigger kids there is lots of great climbing equipment which includes a tunnel web and rope climbing frame. And there's lots of grassed area if they want to kick a ball, fly a kite or throw a frisbee!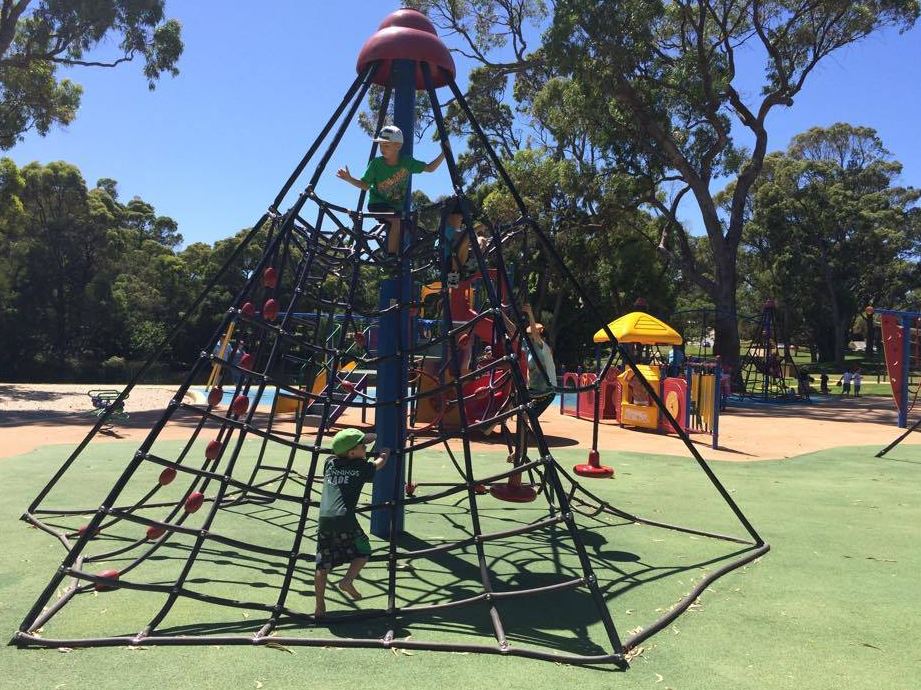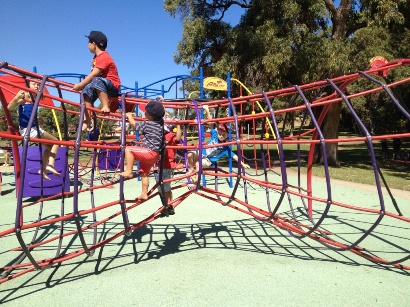 And there's lots for the little ones too with musical instruments, smaller kids slides, and lots of other interactive play features.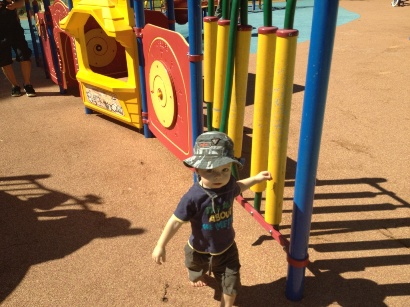 There is also a nature based playground on the other side of the lake – so take a walk, ride or scooter around the lake and check it out!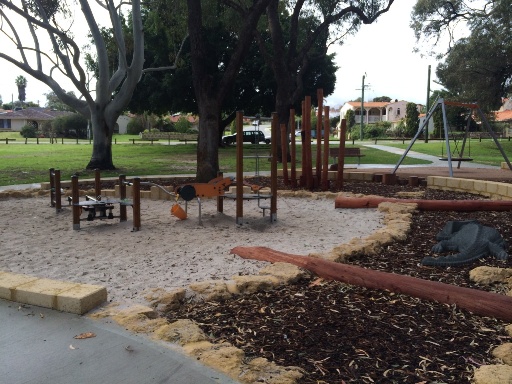 The playground at Mawson Park Hillarys is located all in one big circular area so it's easy to keep track of the kids. The large trees shade some of the playground but there is no man made shade over the playground and the soft fall and equipment can get very hot on warm days.
There are pathways that go around the playground and through the park so bring the scooters and bikes along so the kids can have a ride. The toilets are also located fairly close to the playground approximately 50m across the oval.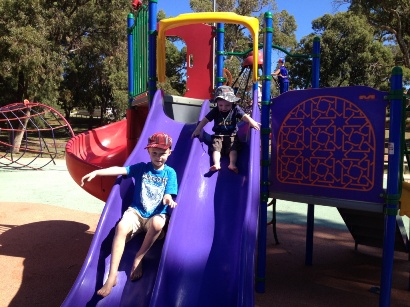 The kids will also love all the ducks and birds in the little lake located alongside the playground area. Remember though the City of Joondalup Council discourages the feeding of the ducks – so nice to look at but please refrain from feeding them. (Note: there are reports of the ducks being agressive reported via our facebook.  Ensure you do not feed them and keep food covered up)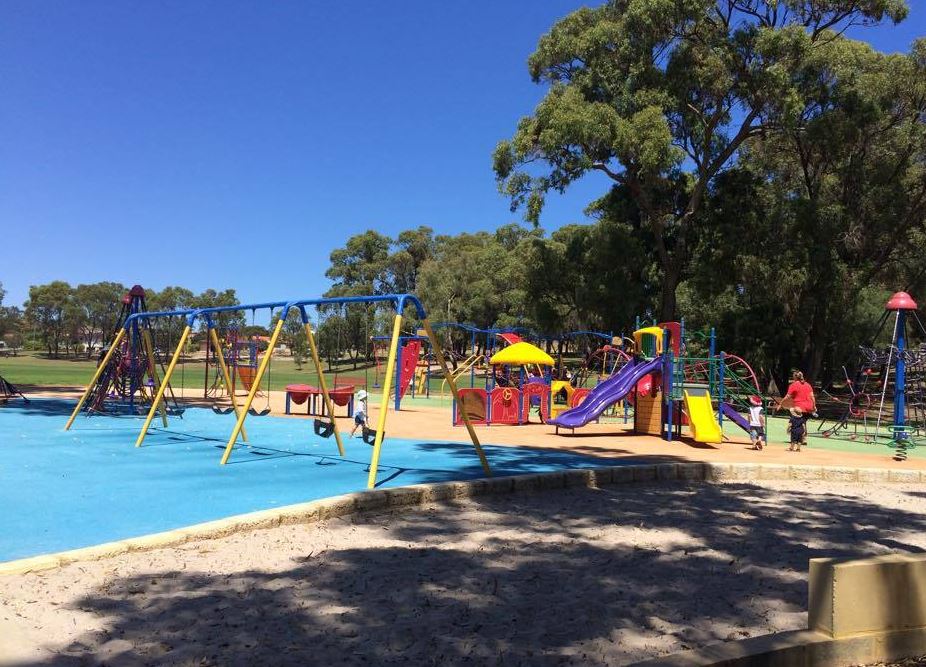 Mawson Park Hillarys is a great place to have a family gathering or kids birthday party, with plenty of barbeques and lots of small gazebo's with built in seats and tables around the playground area. If you would like to hire the park for an event contact the Joondalup City's Community Facilities Bookings Office Joondalup City's Communicty Facilities Bookings Office
What to Bring: picnic lunch, football, soccer ball, basketball (to use on the half court located on the other side of the lake across from the playground) frisbee, kites, bbq tools, sand pit toys (there's a small sand pit next to the playground). Small bikes and scooters for zooming around on the winding footpaths.
Safety Considerations: the playground is located in close proximity to a small lake so close supervision is required. There is natural shade over most of the playground, but not the whole playground so be sure to bring hats and sunscreen. The soft fall can also get hot so you may need to keep shoes on.
There have been some reports on our page about the ducks being aggresive at times.  Ensure you do not feed them and keep food covered, out of sight and bags well sealed.
How To Get There:
Posted by Lauren, 19th May 2012, reviewed August 23rd, 2014
---
Back to Playgrounds , Party Playgrounds , Nature Play , Walk then Play Park s
---
We make every effort to ensure all this information is up to date but should be used as a guide only. Events do get cancelled or changed and venues can close without notice. Always follow the links provided for up to date information on an event or activity. If you know of a change or cancellation we've missed then please contact us to let us know.