* Fully Equipped Parents Room (incl microwave, change tables, wash basin) * Cafe * Seperate Toddler Area * Super Slippery Slides * Air Conditioned * Free WiFi
Mighty Jungle Play Centre in Morley, is located only a short walk from Morley Galleria, and  one of Perth's newest Play Centres in Perth.
Mighty Jungle Morley, has everything you need for a fun, hassle free outing with kids.  It features beautiful modern facilities, cafe and fully equipped Parent's Room.
The play features include a large play structure that includes three awesome super slippery slides ! My 6yo absolutely loved these slides, you can use mats to go even faster and get a little bit of air time over the middle bump.  There is also a great little bouncy castle right near the play structure.
The play structure is not as big as some other play structures I have seen, but this makes it more suitable for younger children and ensures you can supervise your children more closely.  There is a lounge in this area too so parents can sit back in comfort and watch the kids play.
The cafe provides a huge range of light meals including salads, sandwiches and hot foods. There is also a good range of snacks including muffins, cakes and ice-creams.  And of course there is a great range of coffees, teas and cold drinks available too.  I like how the order area which includes the drinks fridge and ice-creams is enclosed in fenced off – this stops the little ones from trying to help themselves!
You can make a request at the cafe if you or your children have any special dietary requirements – also note that the Mighty Jungle is a NUT FREE zone !
There is a separate area that is fenced off for children aged 0-4yrs. Play in this area is strictly limited to this age group so it's a fun, safe play place for toddlers and preschoolers to play. They will love all the different varieties of play things, my 2 yo loved the little car track in particular.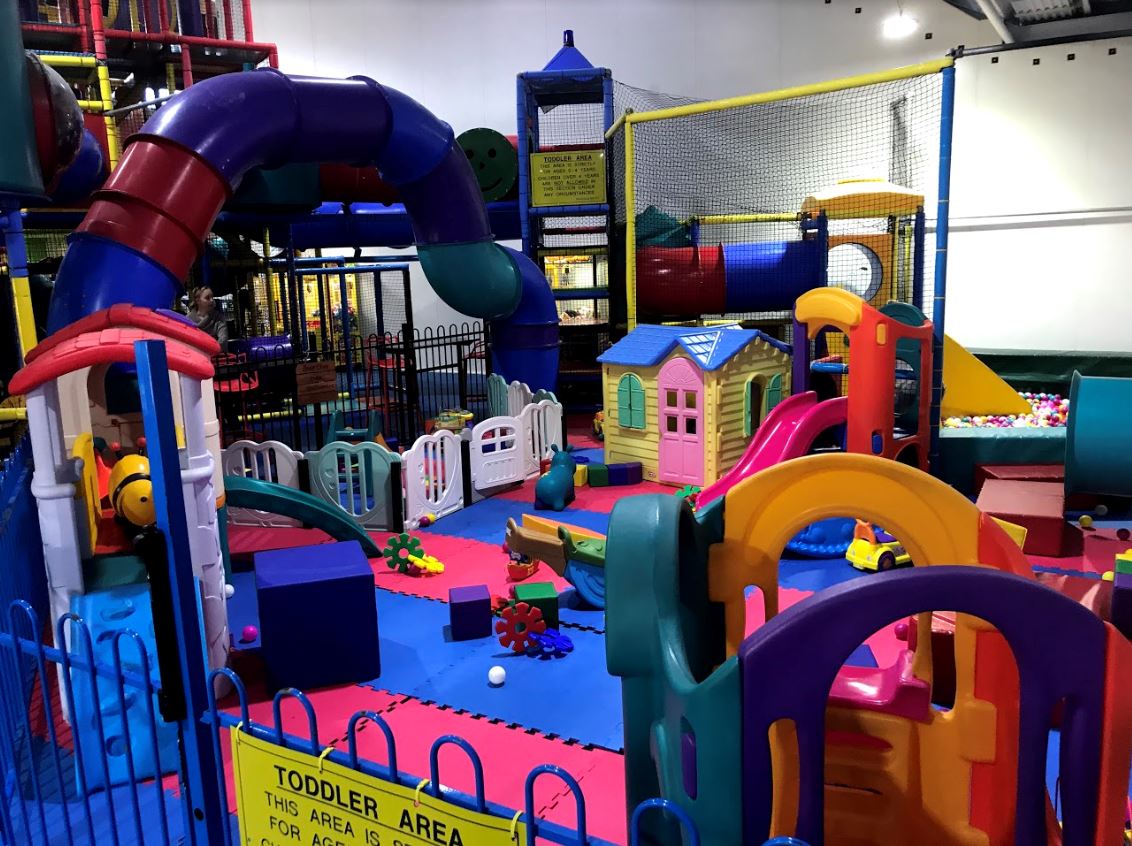 …the fenced off area for 0-4 yrs is a fun, safe place to play for toddlers & preschoolers…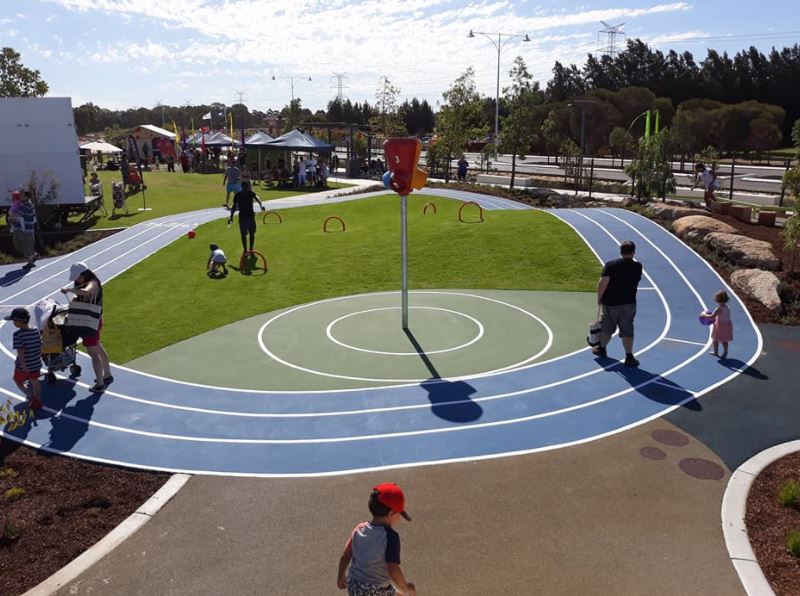 Mighty Jungle also features free WiFi and several Play Station consles!
Mighty Jungle is a great place to hold your child's birthday party – all the information about party packages can be found on their website.  The party rooms are big so you have enough room to run party games if you want to – and they are fully fenced which is great for bringing kids in for a break from the play areas to have something to eat or drink in summer!
Note also they do an e ntry fee discount for Mother's Groups – see website for more info and conditions.
.. why not hold your child's birthday party at Mighty Jungle, great party rooms and packages available…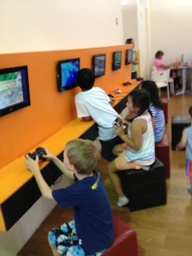 Mighty Jungle is a great play centre for younger children as it is smaller and they have the fenced off which is strictly 0-4 yrs means that they can play safely separate from older children.
Although we recommend this play centre for younger children because the play structure is smaller than others we have seen, there is still plenty for older children to enjoy too with the play structure, slides and play stations.
As per most play centre rules
Don't forget socks for the kids! No socks, No Play!
Parking: there is plenty of parking out the back and a few spots at the front of the centre.  Be aware that parking in the street is only 90mins however.
More Information: www.mightyjungle.com.au
How to Get There: 10 Boag Rd, Morley not far from the Morley Galleria, or short walk from the Morley Bus Station.
---
Back to Play Centres
---
We make every effort to ensure all this information is up to date but should be used as a guide only. Events do get cancelled or changed and venues can close without notice. Always follow the links provided for up to date information on an event or activity. If you know of a change or cancellation we've missed then please contact us to let us know.