Mug n Brush Playground Rockingham Features: Play Centre | Ceramic Art Studio | Cafe | High Chairs | Baby Change Table | Open Daily
Mug n Brush Playground Rockingham is a ceramic and art cafe that's also an indoor playground (having acquired The Playground in Rockingham and recently merged the two businesses together).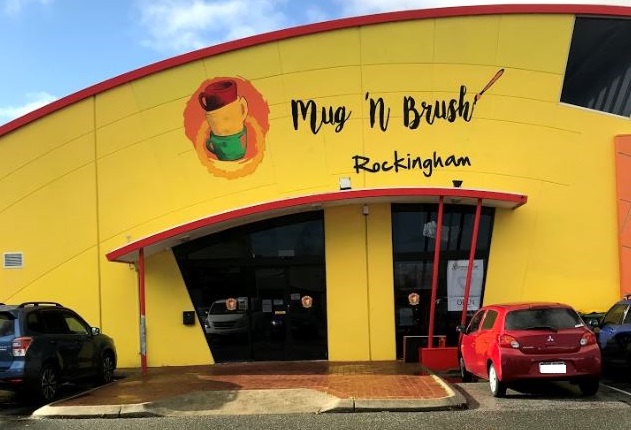 Mug n Brush Rockingham has gone from being a local cafe that offered art and ceramics painting with your latte to now also offering indoor play facilities in their new location (which was the old "The Playground Rockingham".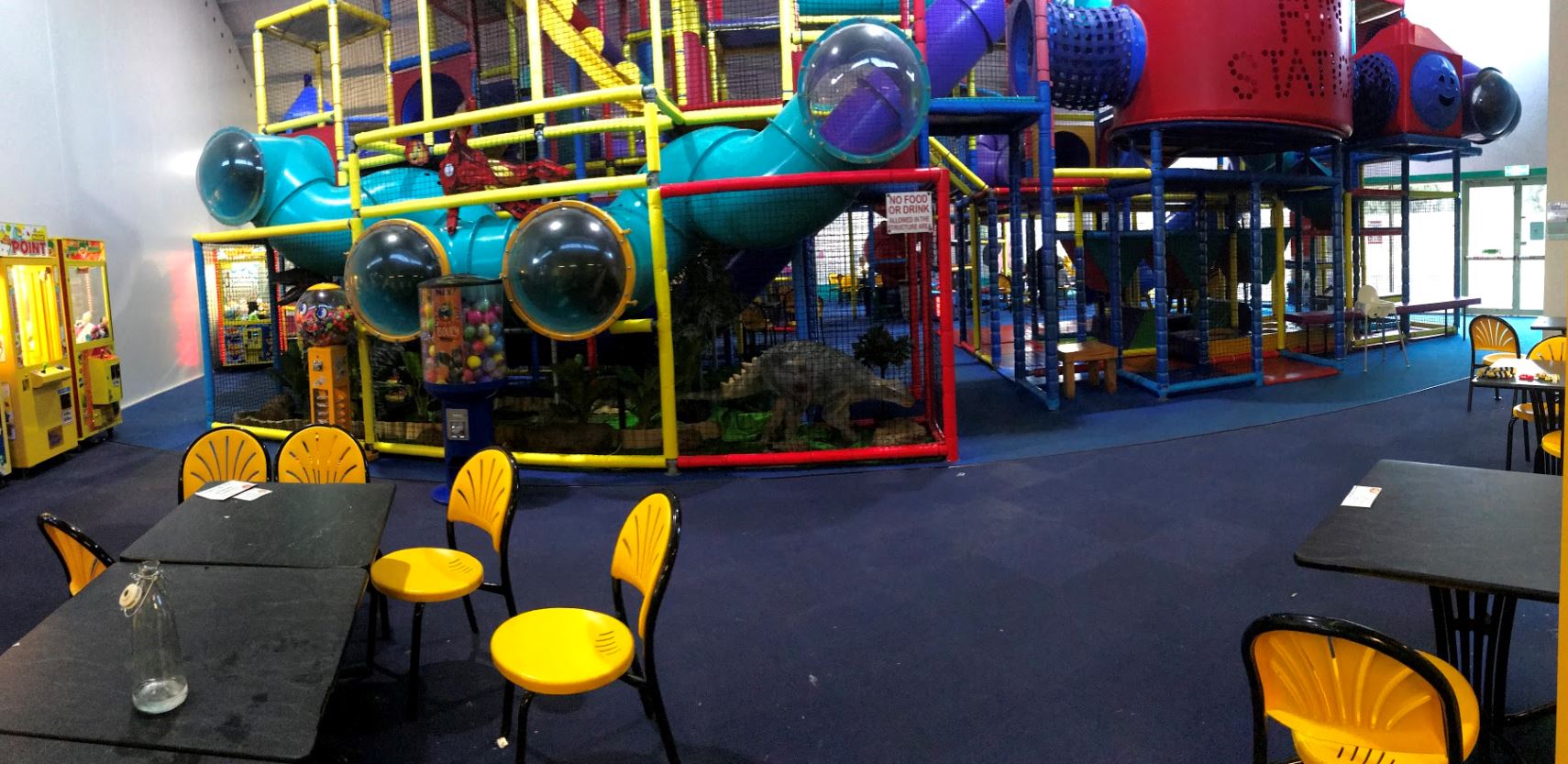 There centre is divided into separate areas for the the art cafe, indoor playground and party rooms. The art cafe offers a selection of various ceramics for you to choose from, there are tables for you to paint at. You can paint while the kids play or enjoy some painting together before or after having a play, or you may choose one or the other with painting entry only or playground entry only available. Paint and play session time and information is found on their website (link below).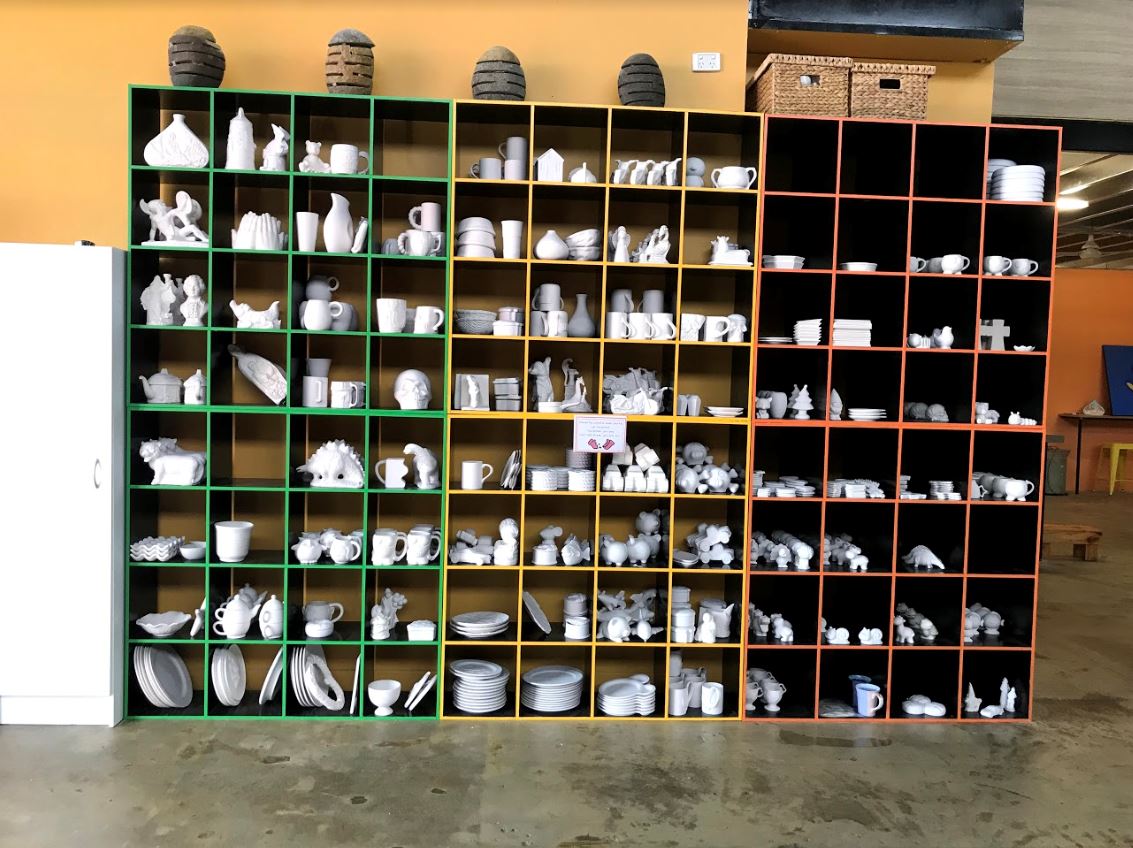 At the cafe you can enjoy a range of food options (including vegetarian and gluten free options), as well as a selection of hot or cold beverages (including coloured lattes!).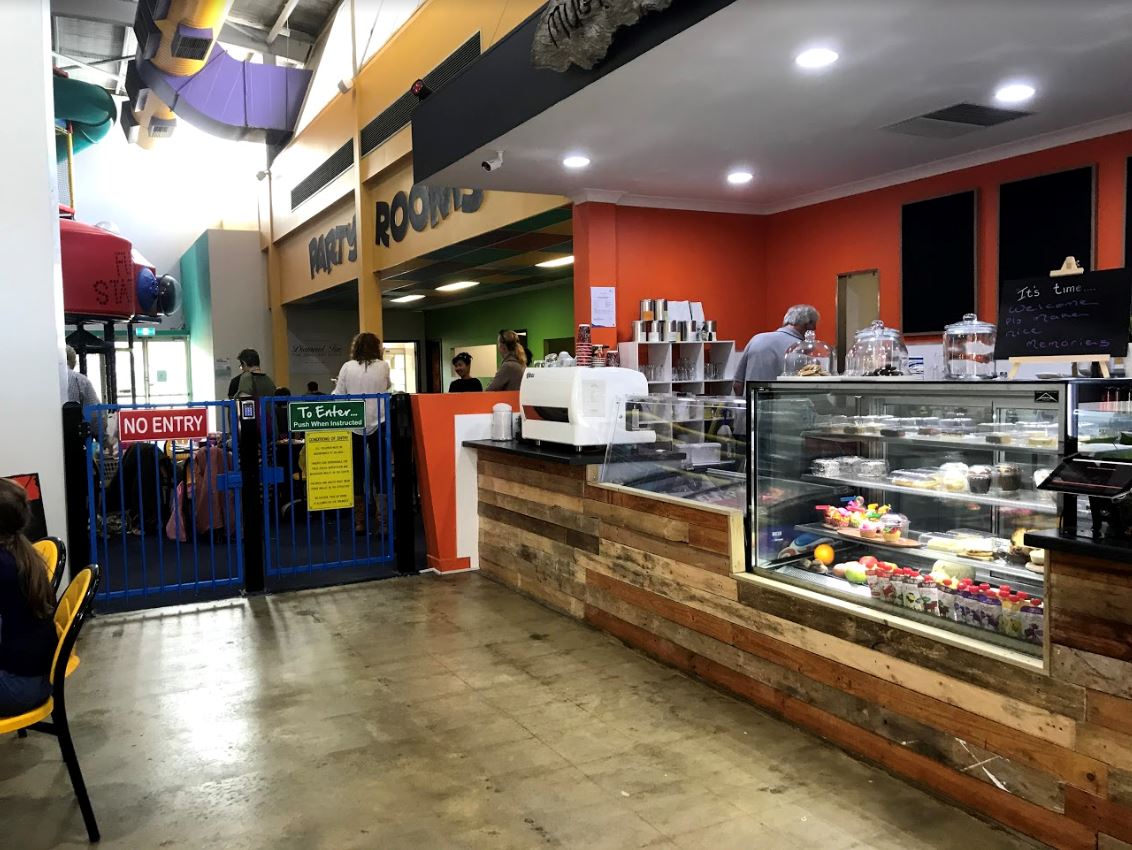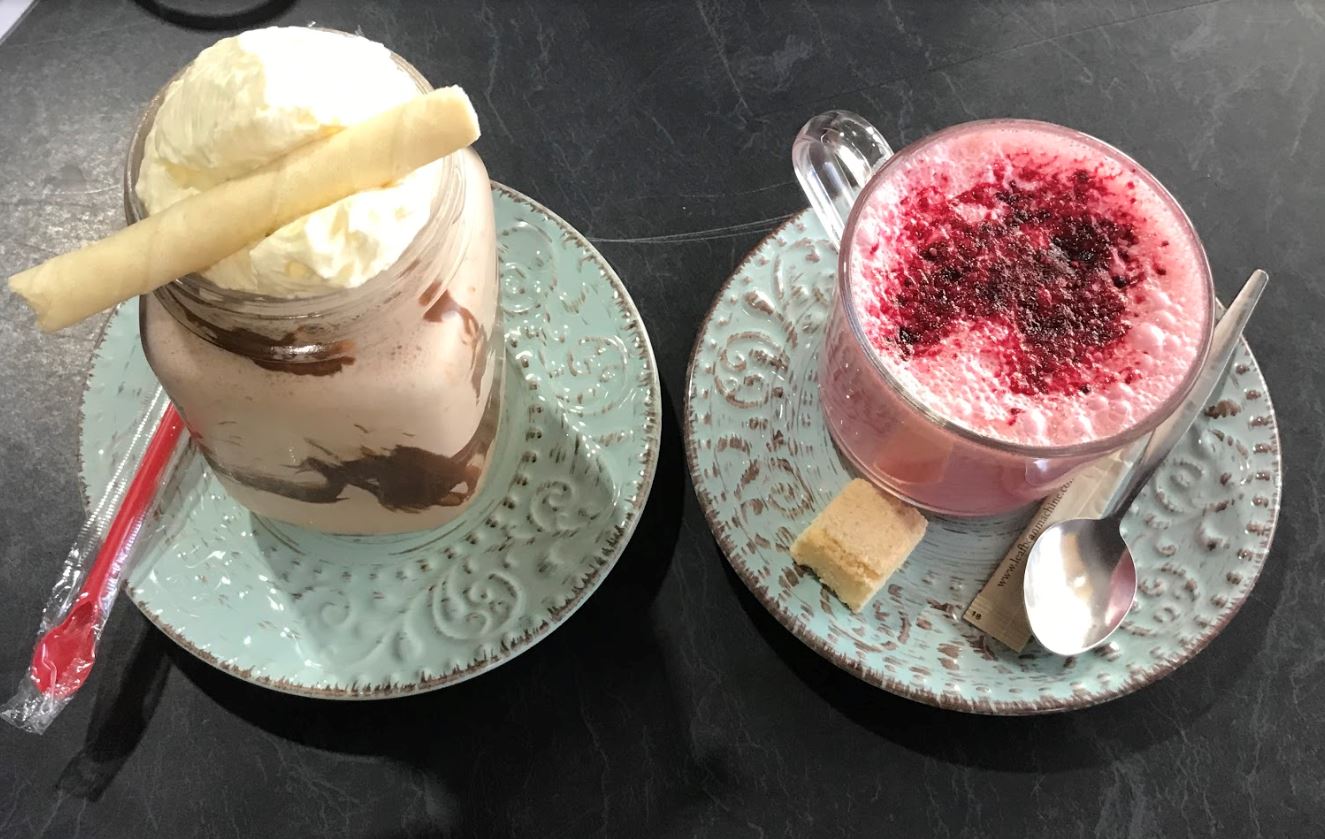 The playground section of the business has enter and exit gates located near the cafe counter with cafe seating scattered throughout the play area, you will receive a special key pass to travel through the gates. the play structure is large with 3 different slides for different confidence levels (red-starter, blue-brave, purple-has no fear). My daughter (5yr) loves the red slide and was a little brave and tried the blue slide.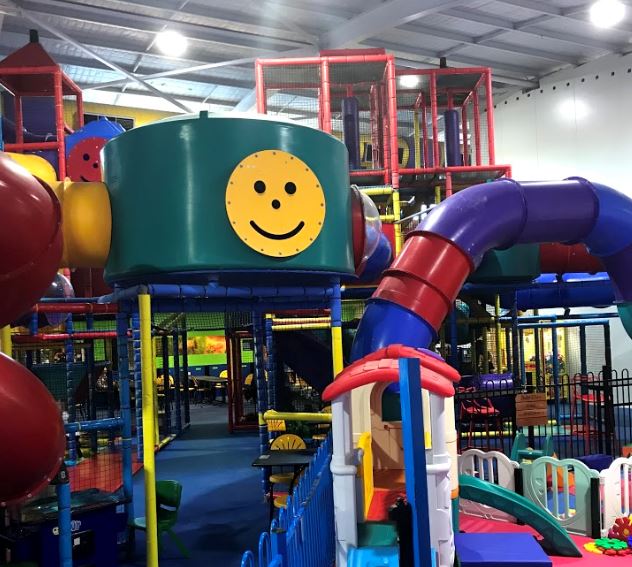 There is a under 5 play area in towards the back of the play area also.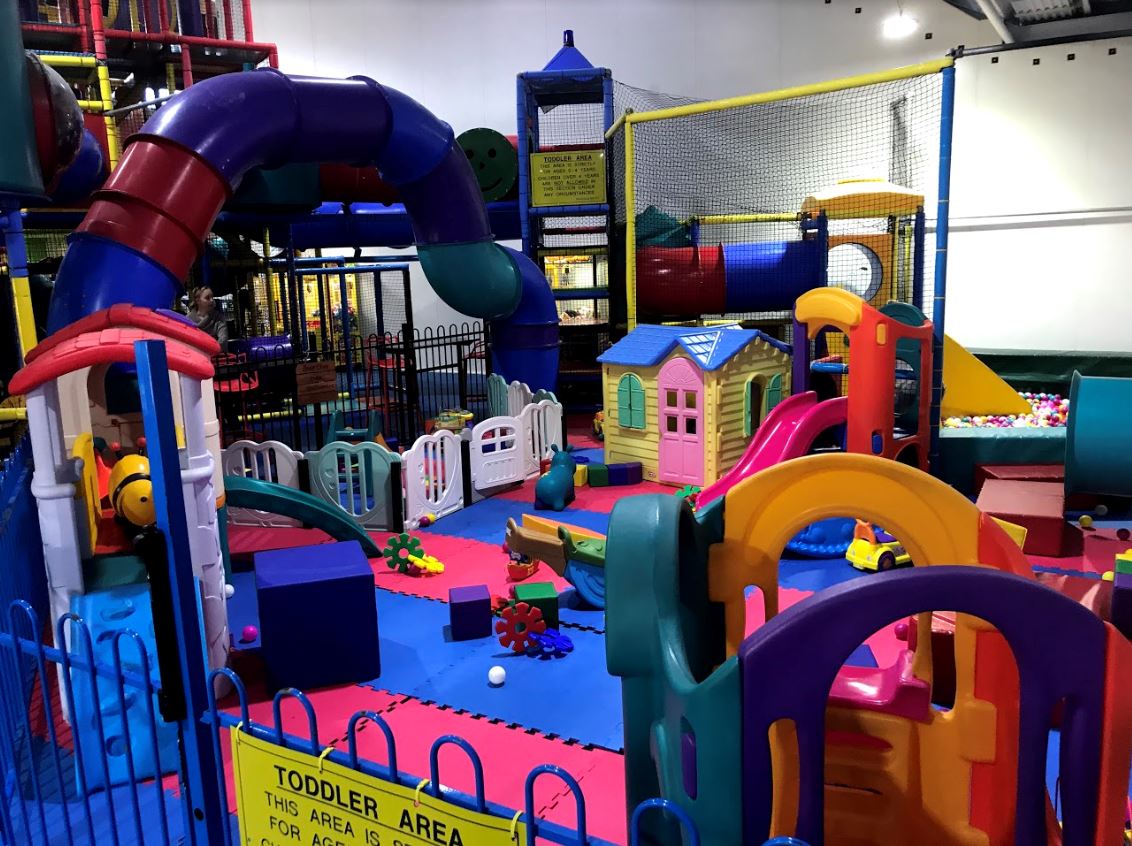 And lookout for dinosaurs around the centre too.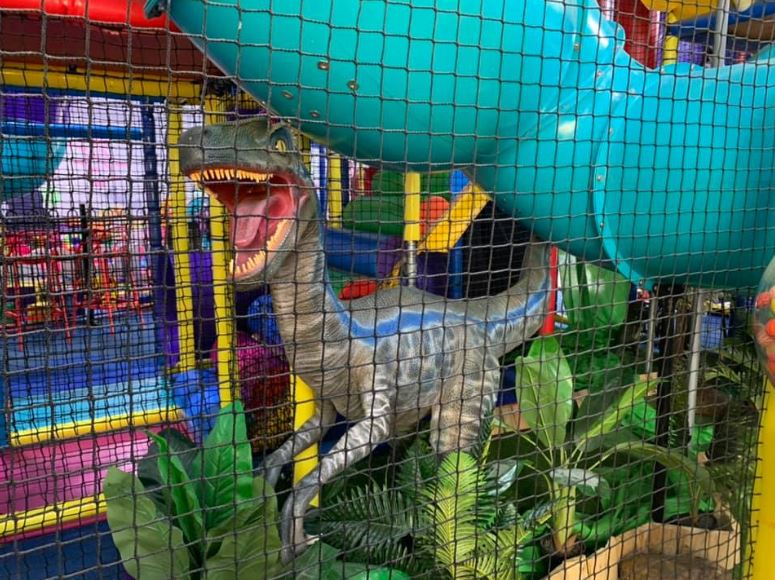 The Mug n Brush Playground Rockingham also offers kids birthday party packages (with a choice of paint or play packages ) in one of the three party rooms, after hours event hire and soon pottery wheels and art classes. More party information and booking can be found on their website (link below).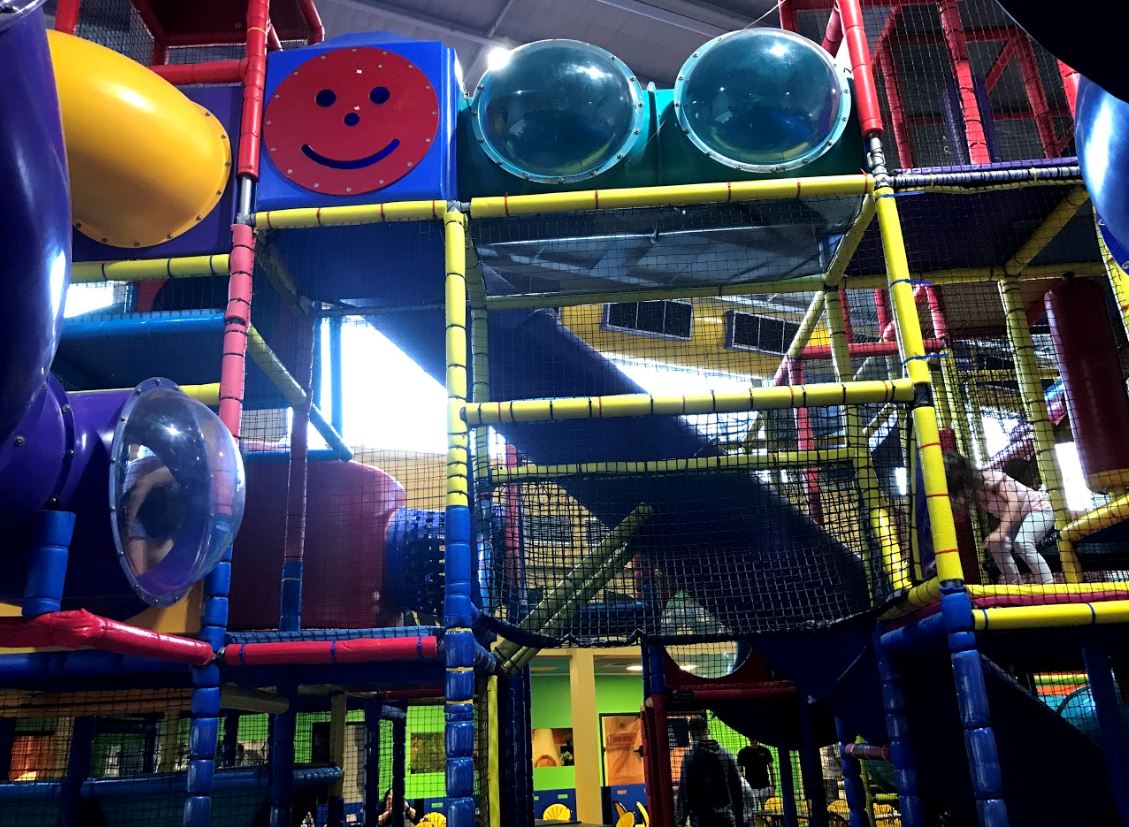 Mug N Brush Playground Rockingham is a venue for the whole family, with something little kids who will love to play and explore, or those who want to sit quietly and paint or those who like to do both. Parents, grandparents and carers can get involved in the fun too and enjoy painting together with the kids. It's open daily so it's your go to for some rainy day or too hot outside fun whether it be a play and a paint or a choice of one or the other.
More information: www.mugnbrush.com.au
How To Get There:
Review by Kids Around Perth Reporter Renee, 26th July 2020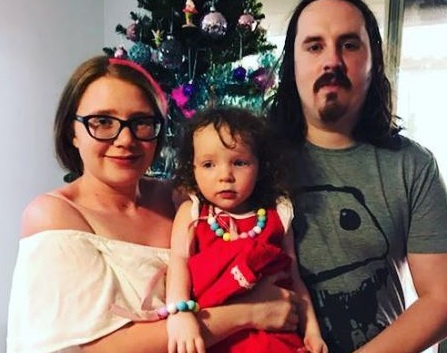 Renee Jones  – Mum of 1
We live in Mandurah and love to share places we have visited and explored in and around the Peel Region and beyond. Follow Renee and her family at @bossonbunch on Instagram, Bosson Bunch on facebook and read more of her blogs at b ossonbunch.wordpress.com.
---
Back to Play Centres , Dinosaurs in Perth , Art & Craft Cafes
---
You may also be interested in reading about



Jump on board this hop on hop off free tram tour of Rockingham's star beach side attractions




Dine and hang with the family this summer on the Rockingham Beach Foreshore Boardwalk




Family friendly fine dining along the stunning Rockingham Foreshore
We make every effort to ensure all this information is up to date but should be used as a guide only. Events do get cancelled or changed and venues can close without notice. Always follow the links provided for up to date information on an event or activity. If you know of a change or cancellation we've missed then please contact us to let us know.