Newhaven Estate Robot Park Piara Waters Features: Robot Themed Playground * Naturebased Play * Flying Fox * Basketball Court * Grassed Areas * Water Play * BBQ * PIcnic Tables * Toilets
The Newhaven Estate RobotPark Piara Waters is unlike any other park in Perth. It has beenfantastically designed with a mix of industrial robot themed play equipment and a contrast of nature, sand and water play. It caters for kids of all ages and is theperfect place for families to spend a few hours having fun.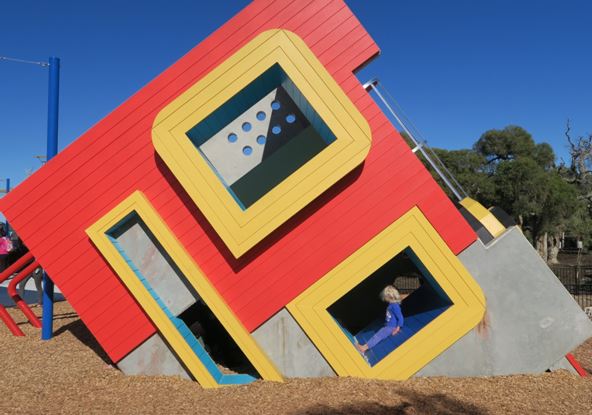 The most eye catching feature of the park is the brightlycoloured robot's head. It can be climbed inside and out, with a hidden sliderunning down the middle.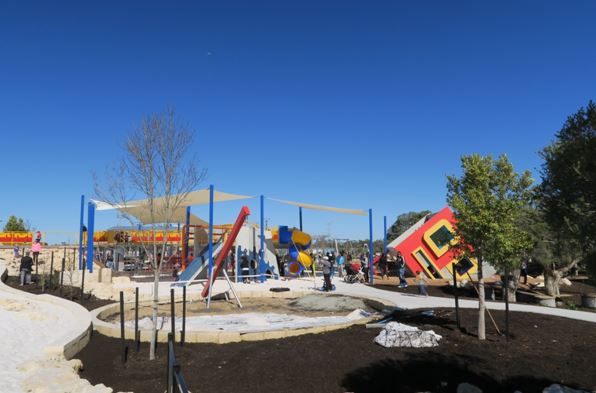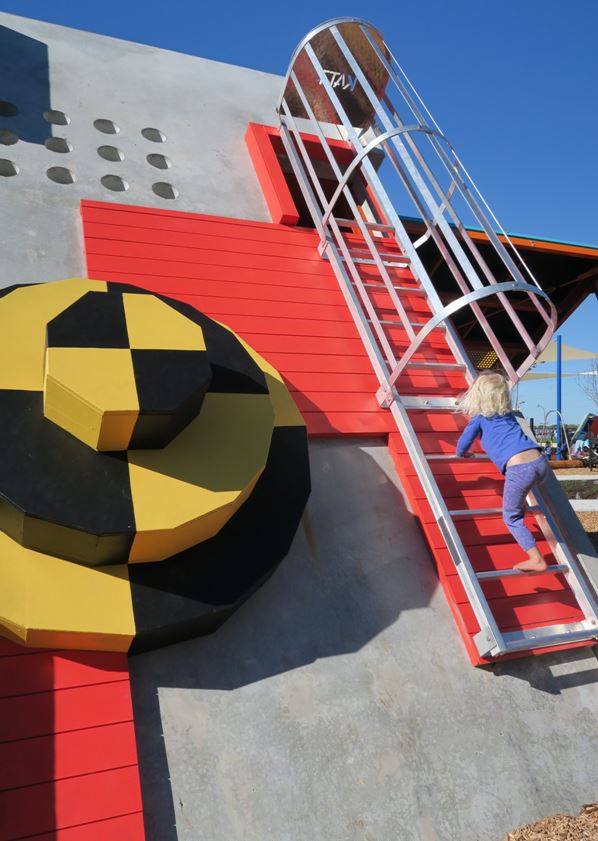 The robot'sbody has lots of climbing nets and ropes, as well as a rock climbing wall.These all lead to an elevated platform which connects to a slide and the flyingfox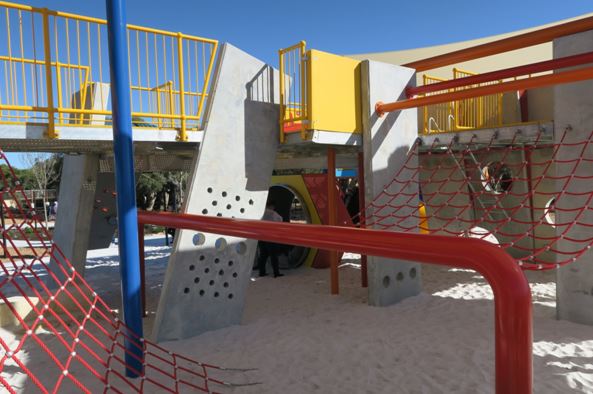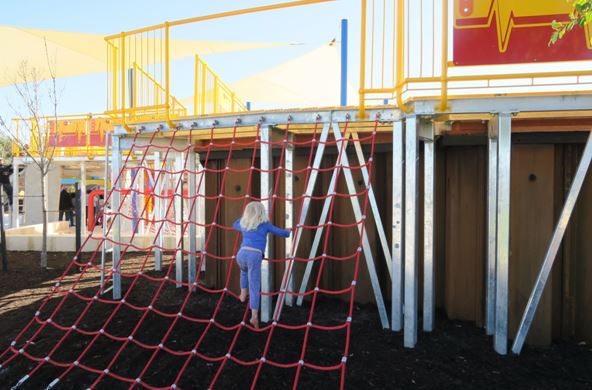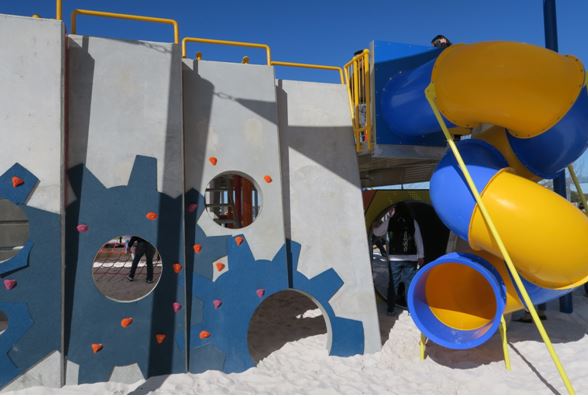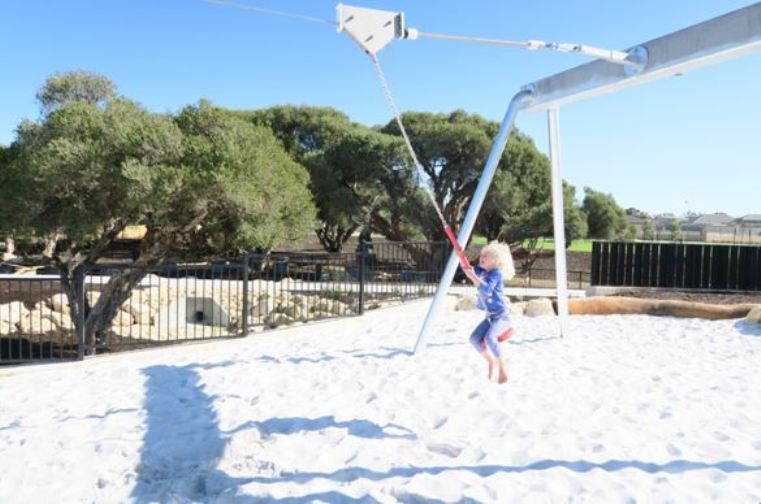 Underneath the robot's body is a hamster wheel!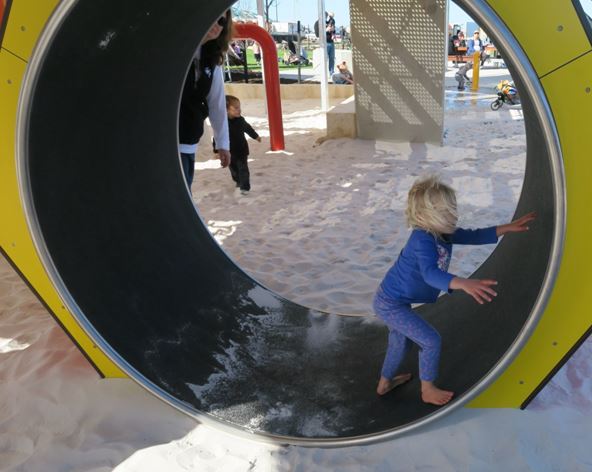 At the other end ofthe park is an extensive water play area with lots of wheels to turn andfloodgates to open and close.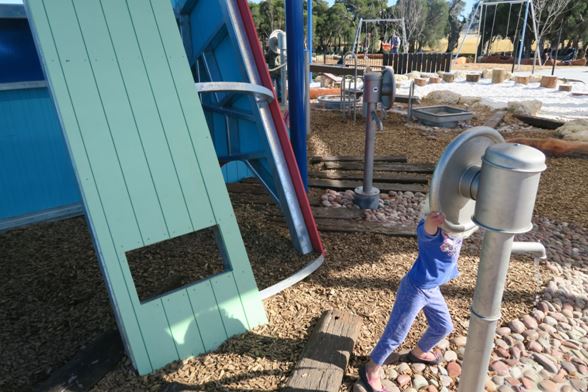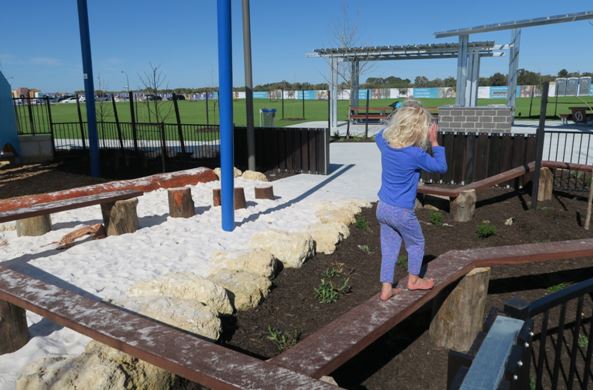 The park also hassome nature play elements involving wooden planks, logs, and tree trunk steps.I really liked the wooden plank course set around the beautiful large paperbark trees.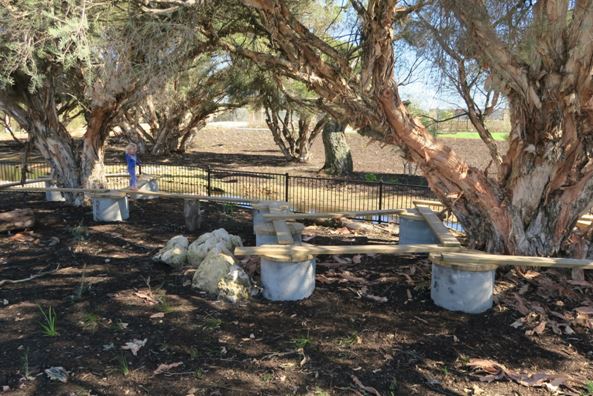 There are quite a few different swings on offer and a lot ofthe playground is shaded by shade sails. There are BBQs, picnic tables, toilets (!!), basketballcourt and lots of grassed area for a picnic or ball game play. Newhaven Estate Robot Park Piara Waters is the ultimate playground and is a mustvisit for kids of any age.
How To Get There:
Review by Kids Around Perth Reporter Candice, 2nd August 2016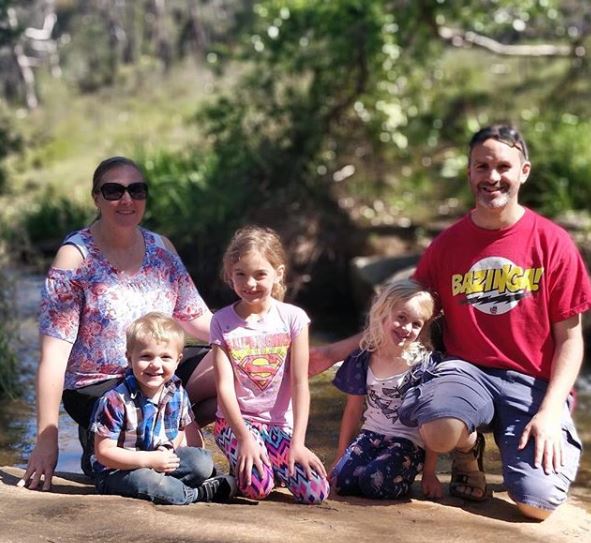 Candice Kocken – Kids Around Perth South of the River, Hills & Events Reporter / Mum of 3 kids.
Candice is a Mum of 3 who loves cooking, sewing and taking her kids out to explore our beautiful state of WA. Follow Candice and her adventures @uncannymum on Instagram.
---
Back to Playgrounds , Super Parks , Nature & Adventure Play , Flying Fox Parks , Water Parks
---
You may also be interested in reading about



Delightful suburban playground with awesome half court basketball in the Mason Green Private Estate




Small but adventure packed playground for little ones alongside the Rossiter Pavilion and Playing Fields




Small suburban playground with a big multi-sports court
We make every effort to ensure all this information is up to date but should be used as a guide only. Events do get cancelled or changed and venues can close without notice. Always follow the links provided for up to date information on an event or activity. If you know of a change or cancellation we've missed then please contact us to let us know.