There are so many Party Playgrounds in Perth! There are so many wonderful Perth parks & playgrounds, so why not host your child's next birthday at one of them.  Some have great themes too so you can work the park or playground theme into the theme of your party!
Check out the list below of Party Playgrounds to find out if there are BBQs, picnic shelters, toilets and power outlets.
Fun Party Playgrounds in Perth for Kids Parties!
10 Tips on Hosting Your Child's Birthday Party at a Playground
1.  Choose a playground that is age-appropriate for your child and their guests. You want to make sure that the playground is safe and that the equipment is appropriate for the ages of the children who will be attending the party.
2.  Call the council responsible for the playground in advance to reserve a time slot for your party. This will ensure that you have exclusive use of the playground during your party time.
3.  Make sure to pack enough food and drinks for all of your guests, as well as any adults who will be attending the party. It's always a good idea to pack more than you think you'll need, just in case.
4.  If you're planning on serving cake or other sweets, be sure to pack them in a cooler with ice packs to keep them fresh.
5.  Don't forget to pack paper plates, cups, napkins, and utensils for your guests!
6.  Pack some fun activities for your guests to do while they're at the playground. This could include balls, frisbees, hula hoops, jump ropes, or any other toys that can be used at the children's park.
7.  Be sure to pack sunscreen and hats for everyone, as well as insect repellent if necessary. The last thing you want is for your guests to get sunburned or bitten by mosquitoes!
8.  Have a plan for what you're going to do if it rains on the day of the party. If there's a chance of rain, it's always a good idea to have a backup plan in case you need to move the party indoors.
9.  Make sure you have contact information for all of the parents of the children who will be attending the party. This way, you can easily get in touch with them if necessary.
10. Most importantly, don't forget to have fun! A birthday party at a playground is a great way to let your child and their friends burn off some energy and have a blast doing it!
SUPER PARKS – For great Parties!
These are the Perth parks that are so much more than just a playground! They are big and they are packed with features and are an adventure in themselves! Find our list of Perth's Super Parks here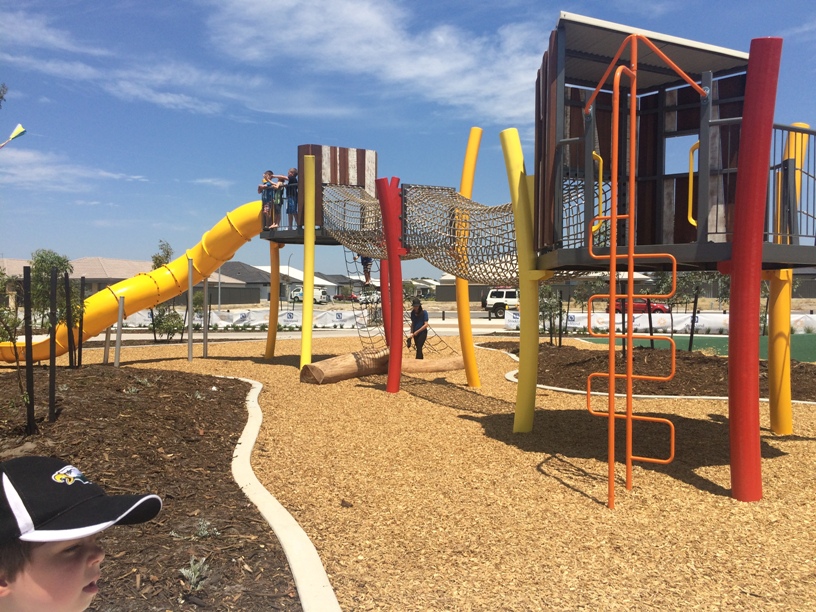 GREAT DINOSAUR PARTY PARKS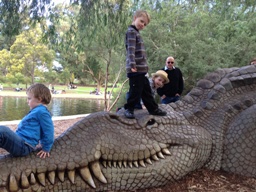 Party guests will love the adventure playground and climbing all over these huge prehistoric creatures including dinosaurs!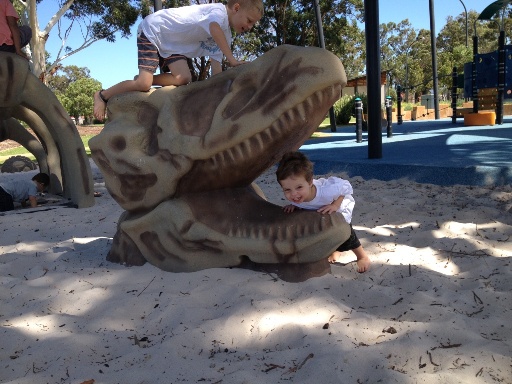 Party guests will loves climbing all over the dinosaur bones that stick out of the sand
Dinosaur Park Kingsway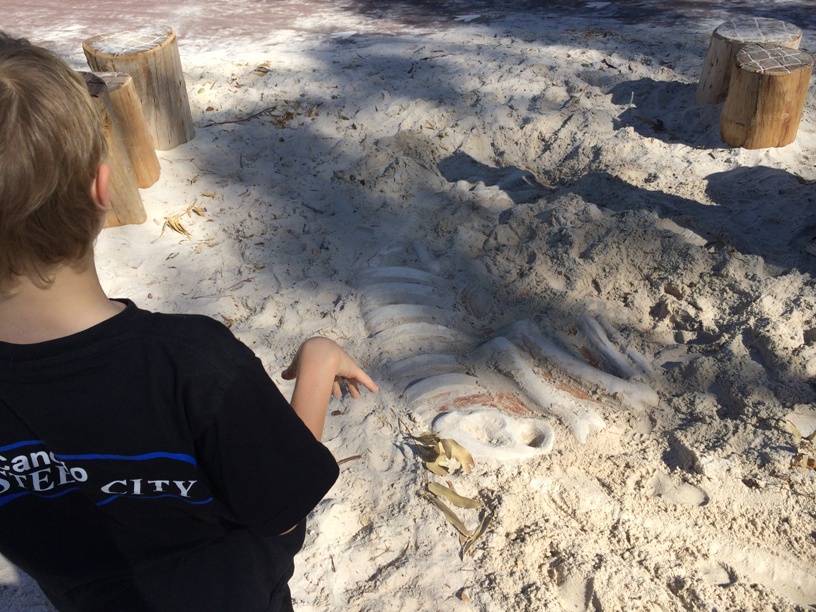 Search for dinosaur bones in the sand and have your photo with the large dinosaur at this playground that's perfect for the younger ones
PIRATE PARTY PARKS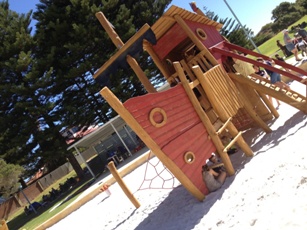 Fantastic little playground with great shelters right alongside the playground.  This wooden pirate ship playground is the perfect place to host a pirate party.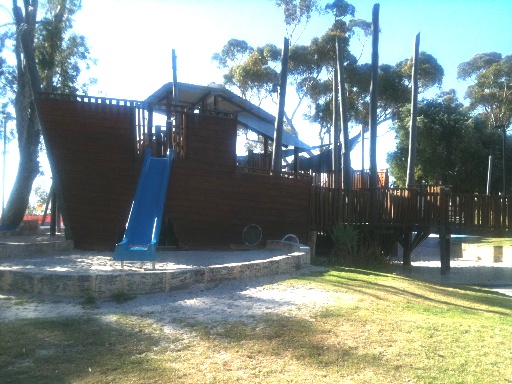 This giant wooden pirate ship playground will have your party guests playing and exploring for hours.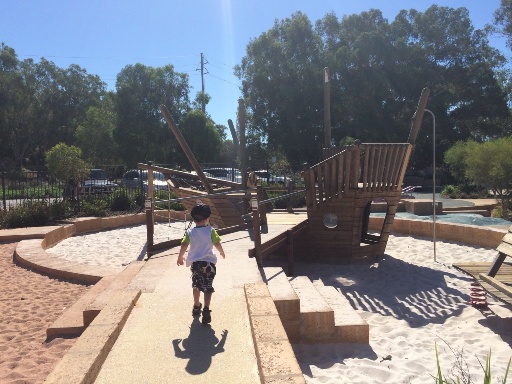 Great wooden pirate ship playground, water play features and lots more to explore at this fantastic adventure playground
Coogee Beach Playground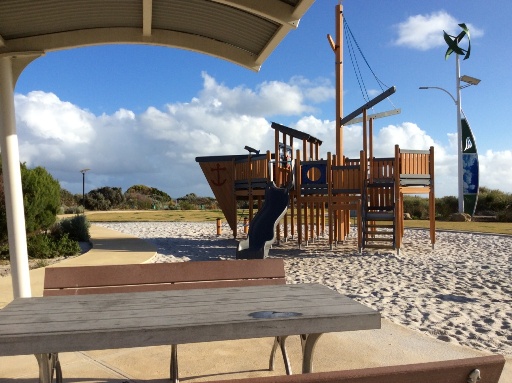 Big wooden pirate ship playground with small picnic shelter, alongside the Surfing Lizard Cafe
LEGO PARTY PARKS
Colour Block Park Golden Bay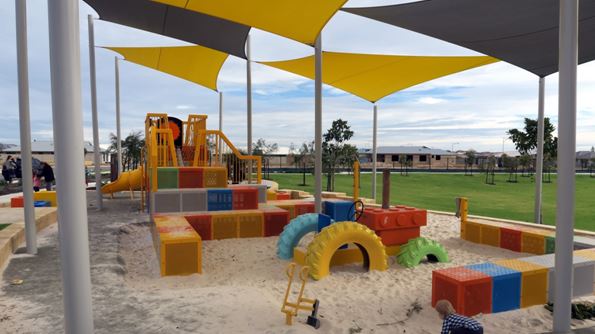 Take your Lego party outside at the awesome Colour Block Park Golden Bay
TRAIN PARTY PARKS
Great place for a toddler train party with this cute little train in the playground designed for the under 5's and located alongside the picturesque Joondalup Lake.
Morgan John Morgan Park Glen Forrest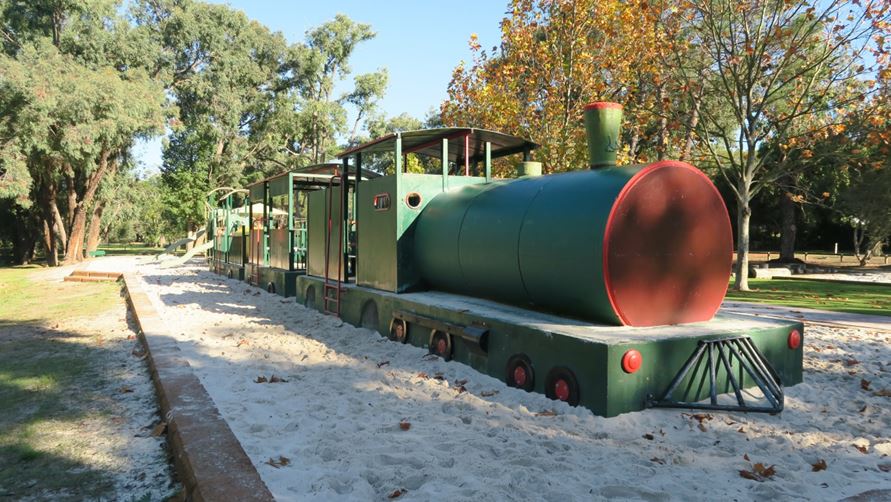 This old train station is now a park and you can climb on the train and carriages
BEE PARTY PARKS
Brabham Honeycomb Park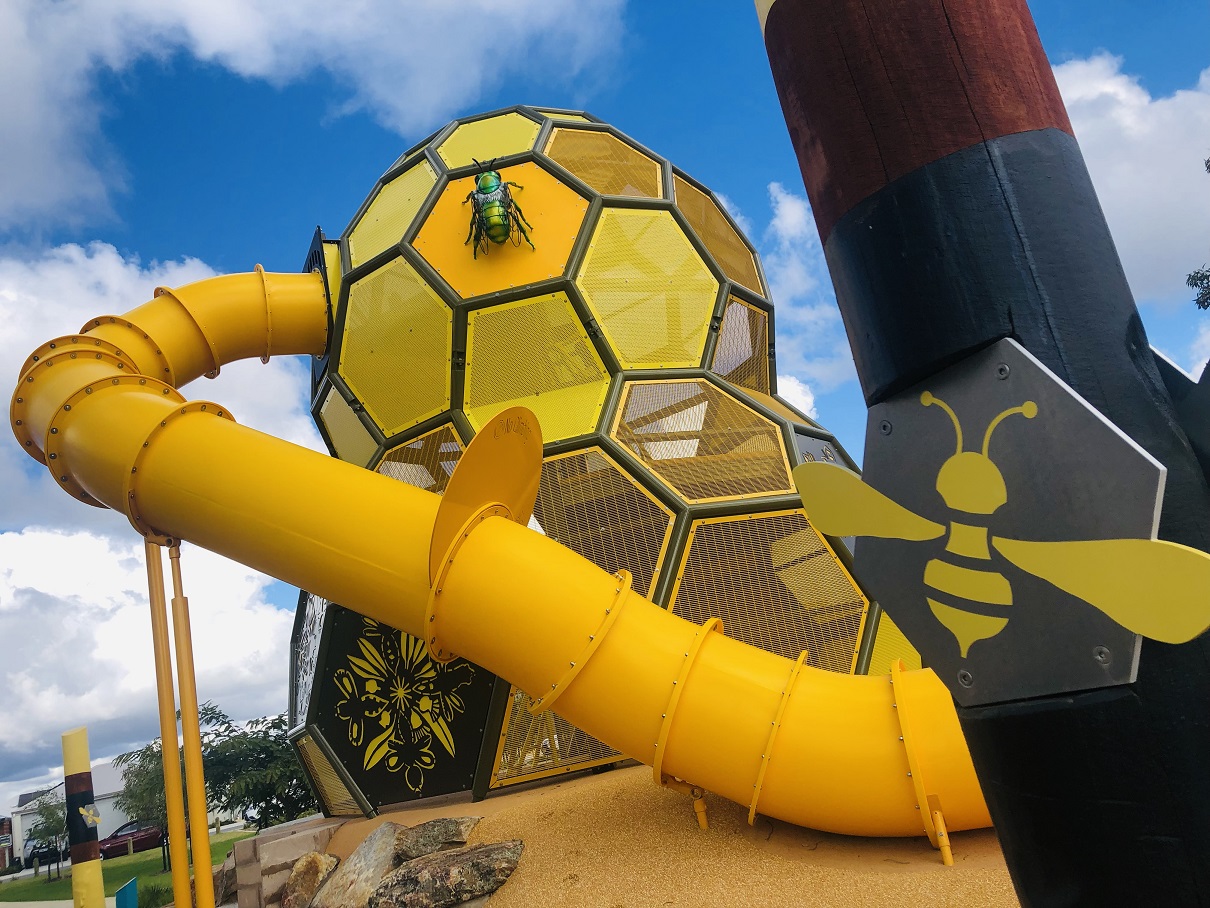 WOW! Simply amazing! Brabham is beyond words and a massive hit amongst the kids!
Bromley Reserve Beckenham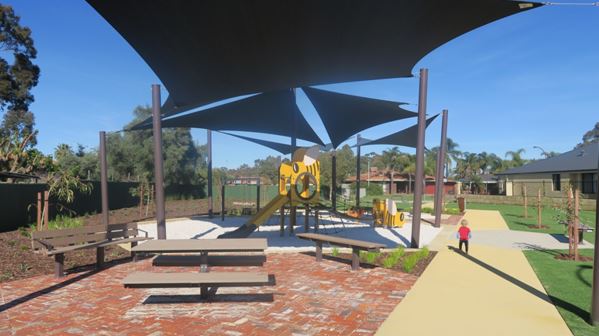 Cute little suburban bee themed park, perfect for a toddler or preschooler party.
WINTER PARTY PARKS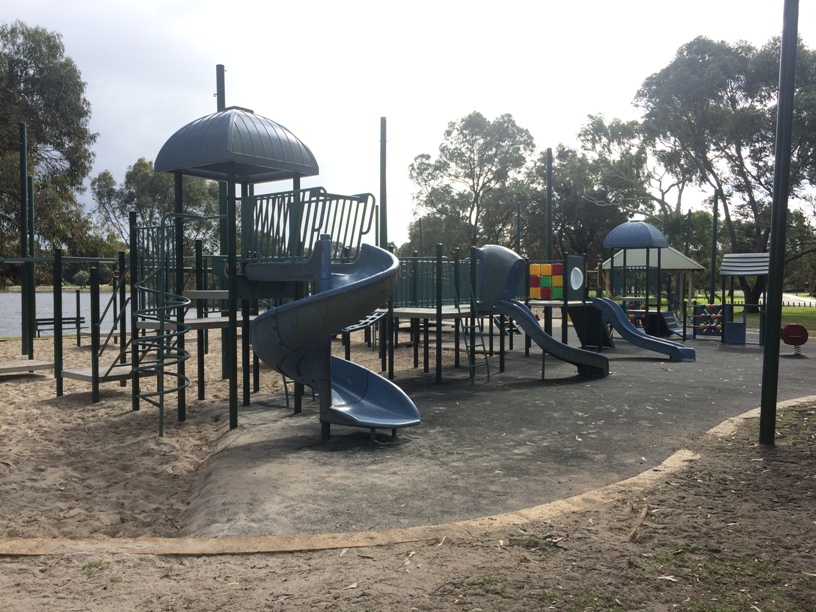 Huge undercover area ~50m from the playground with access to power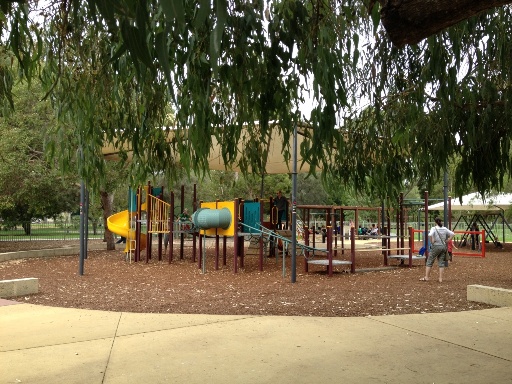 Located near Sticky Beaks cafe – huge adventure play area suitable for the whole family. Huge undercover area in case it rains (this is called the Community Shelter and you must contact the Bookings Officer to book)
SUMMER PARTY PARKS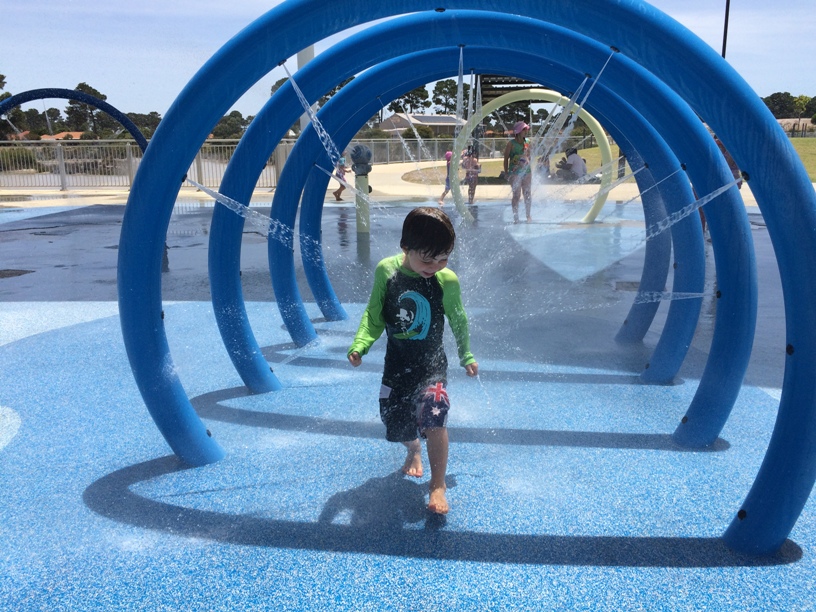 Free water playground with sprays and cannons.  Picnic shelters, grassed area, bbqs and toilets. Great place for a water fun summer party.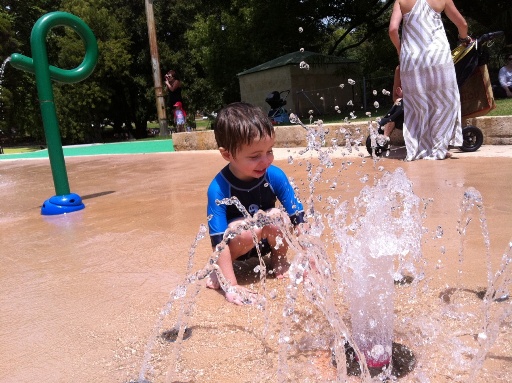 Near the free water playground is a BBQ and large gazebo – or you can set up near the playground ~100m from the water playground there are bbqs there also
Kwinana Adventure Playground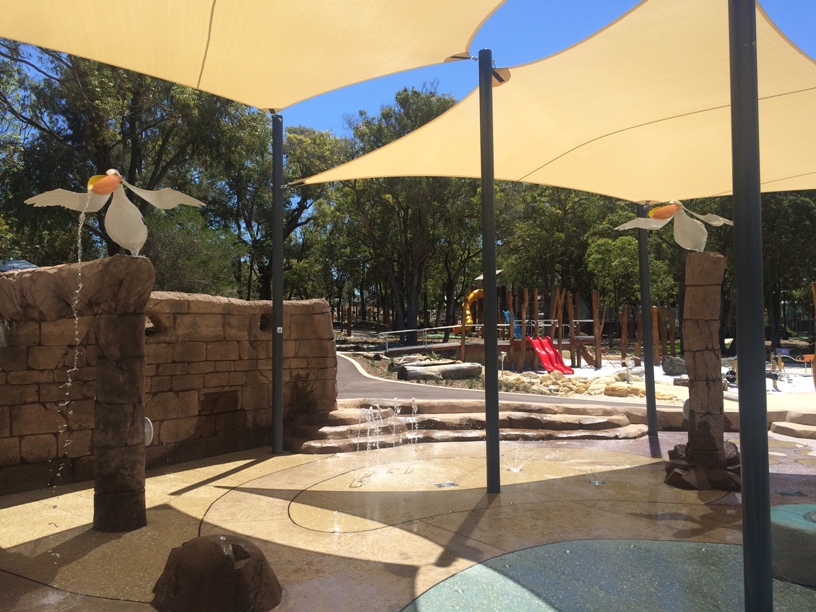 Party at Perth's biggest playground with the lot, including a water playground that runs all year round and a full outdoor kitchenette and large picnic shelter available to hire for a small fee
SPORTS PARKS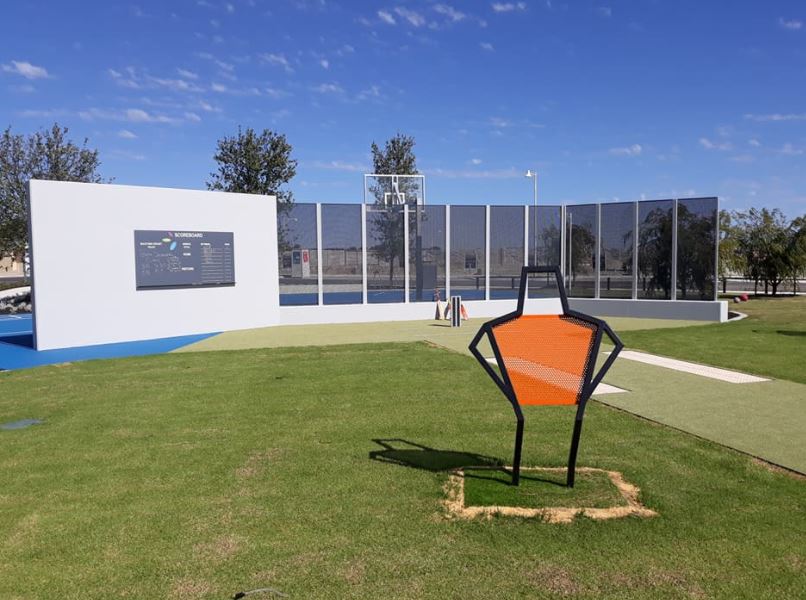 Soccer, cricket, running, hurdles, long jump, netball, basketball even a podium for the winners to receive their medals. Picnic tables, but no toilets or BBQs however.
Want more Perth party planning inspiration? Check out the Perth Kids Party Guide here
---
Back to Things to do with Kids , Home
---
We make every effort to ensure all this information is up to date but should be used as a guide only. Events do get cancelled or changed and venues can close without notice. Always follow the links provided for up to date information on an event or activity. If you know of a change or cancellation we've missed then please contact us to let us know.