RAC Karri Valley Resort Pemberton: Family Friendly Accommodation | Campground & Cabin Accommodation | Water Activities | Fishing | Jetty | Pontoon | Playground | Games Room | Animal Farm | Mini Golf | Tennis Court | Lakeside Restaurant | Basketball / Volleyball Court | Archery | Bike Hire | Walk Trails
RAC Karri Valley Resort Pemberton is the perfect family South West getaway. Whether you are looking for somewhere relax and unwind or somewhere with lots of adventurous activities to enjoy or a little bit of both, you will love RAC Karri Valley Resort. This review covers mostly the resort cabin accommodation but also provides a little information on the camping side also.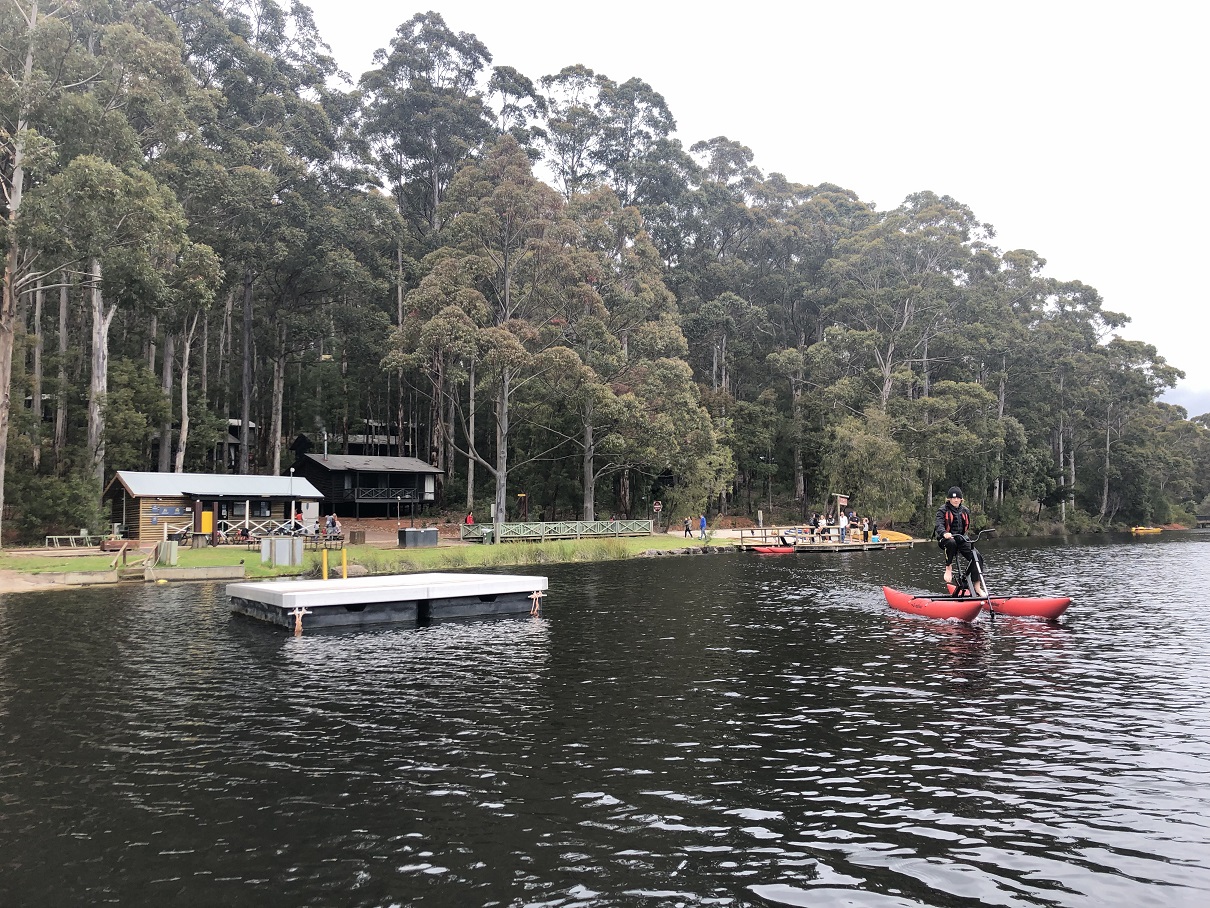 The RAC Karri Valley Resort is located 23kms from the Pemberton town centre and has two distinct sections. The campground is on one side of the Vasse Highway and the forest and lakeside cabin accommodation is on the other.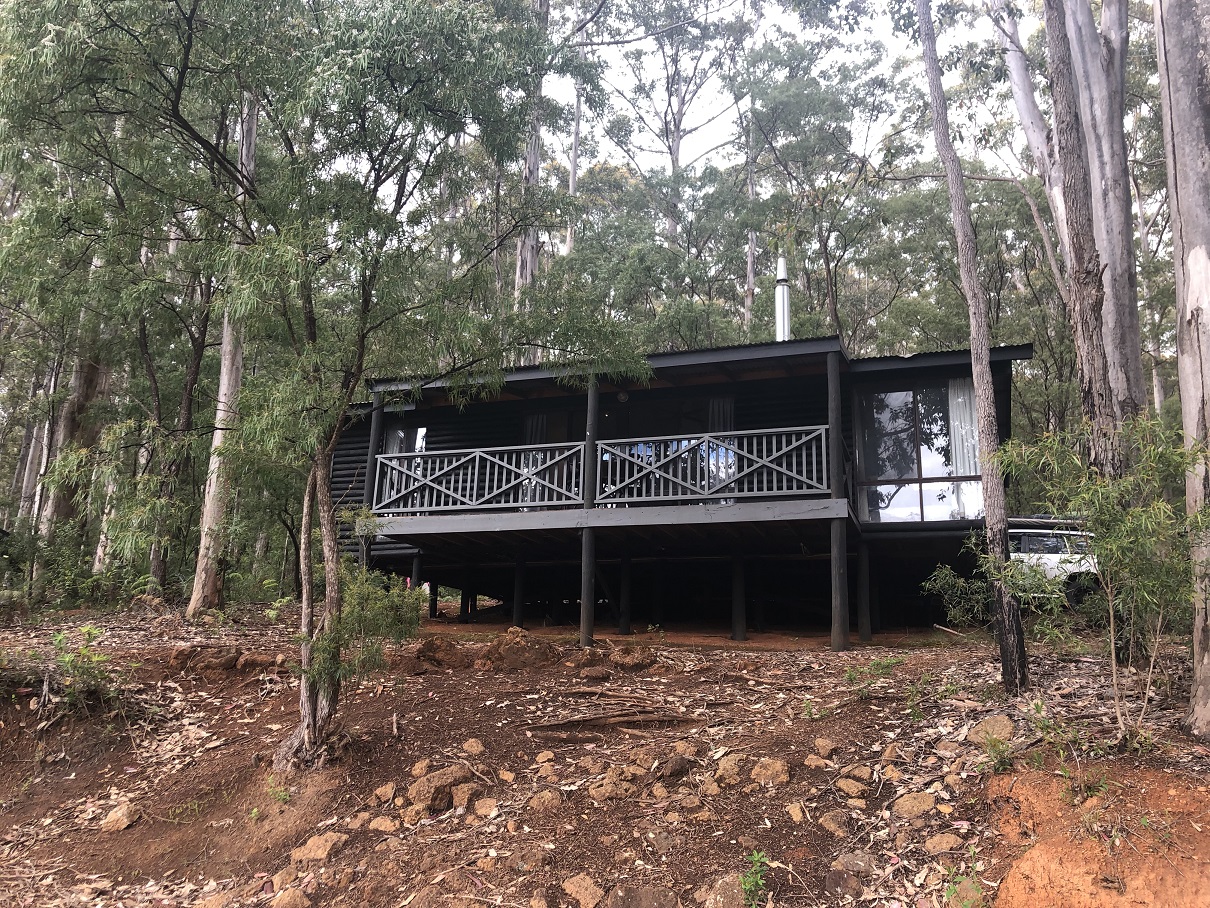 The resort which is located on thepicturesque Lake Beedelup and offers a range of accommodation from lakeside motelrooms to 3 bedroom chalets with kitchen.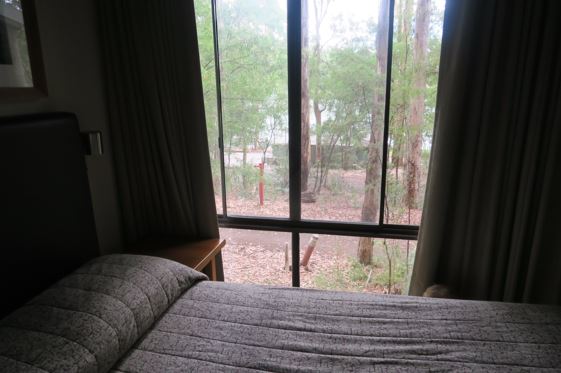 All the chalets come with a slow combustion wood heater (wood is provided), which makes it so cosy and warm in the Winter.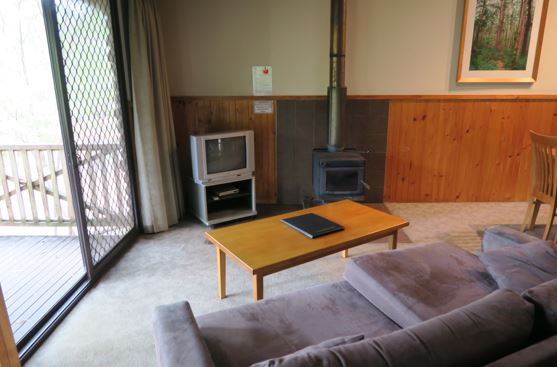 You don't have to spend much time on the balcony enjoying the lake views before a few birds come in to join you. We even had some come and sit on our outstretched hands. Thekiosk sells small bags of bird seed for a small fee if you are interested in feeding them.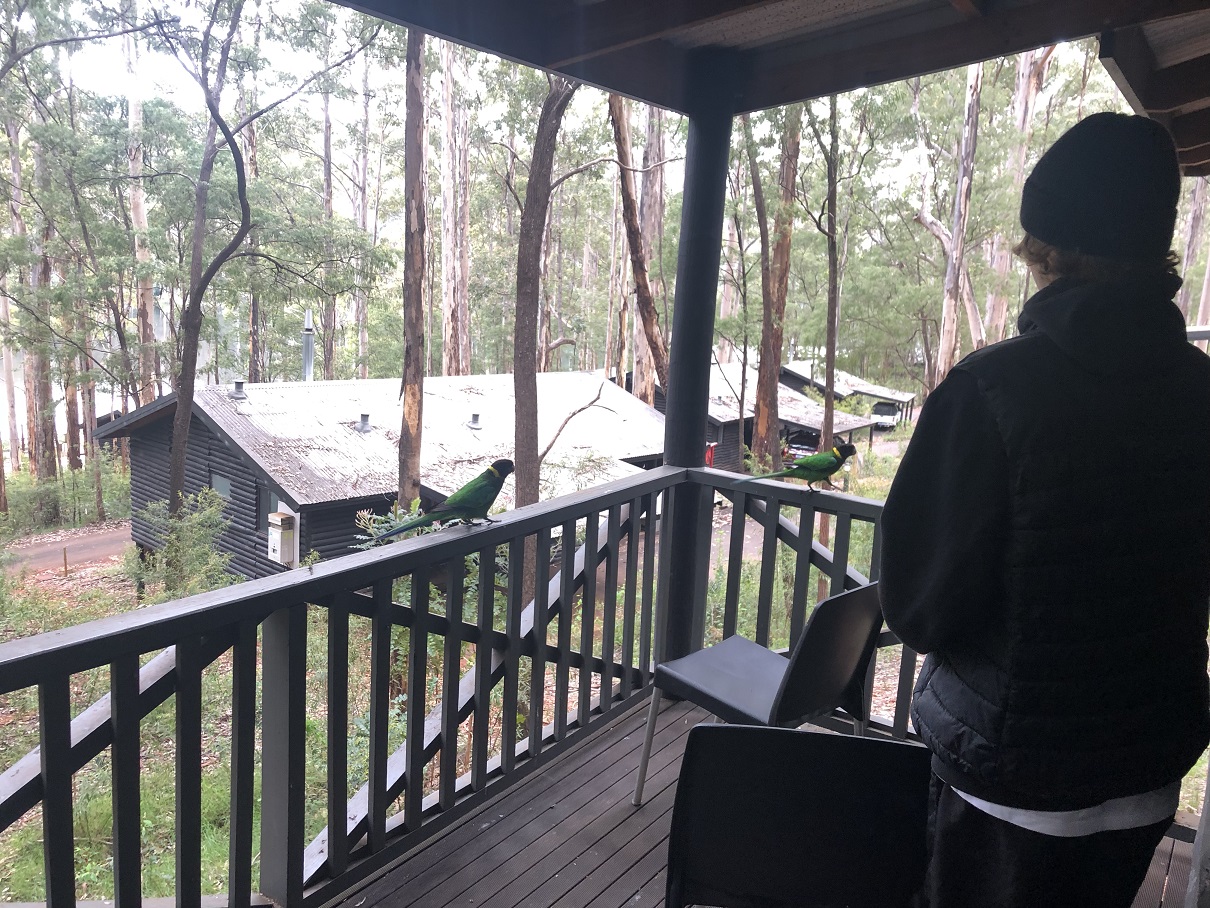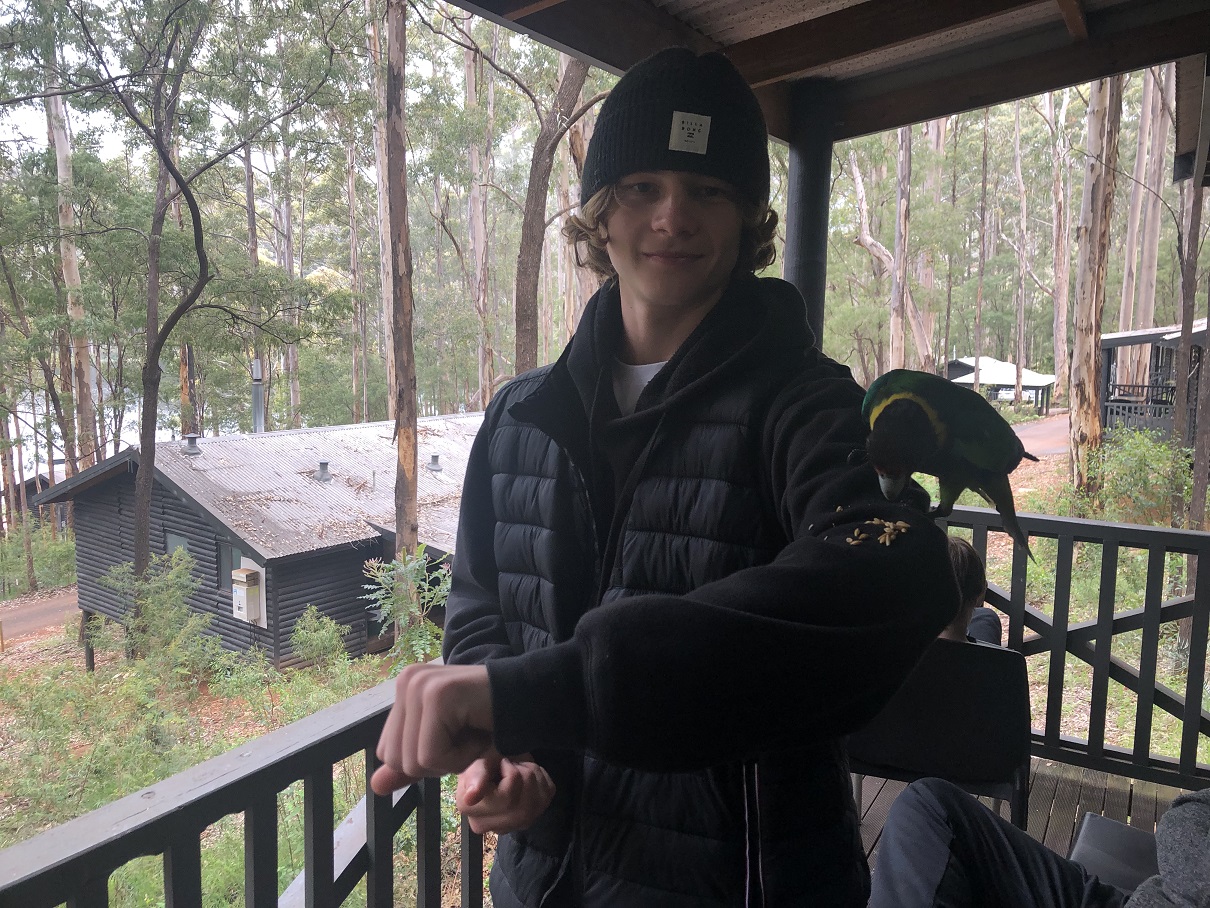 The activities are available toeveryone and can either be paid for separately or a daily pass can bepurchased additional to accommodation costs. You can participate in the activities even if you are not staying at the resort however there is an additional fee per activity for non guests, and guests receive priority. Checkthe website for current pricing and schedules here . Given the amount ofactivities at the resort, the Premium Pass is really great value and worthpurchasing.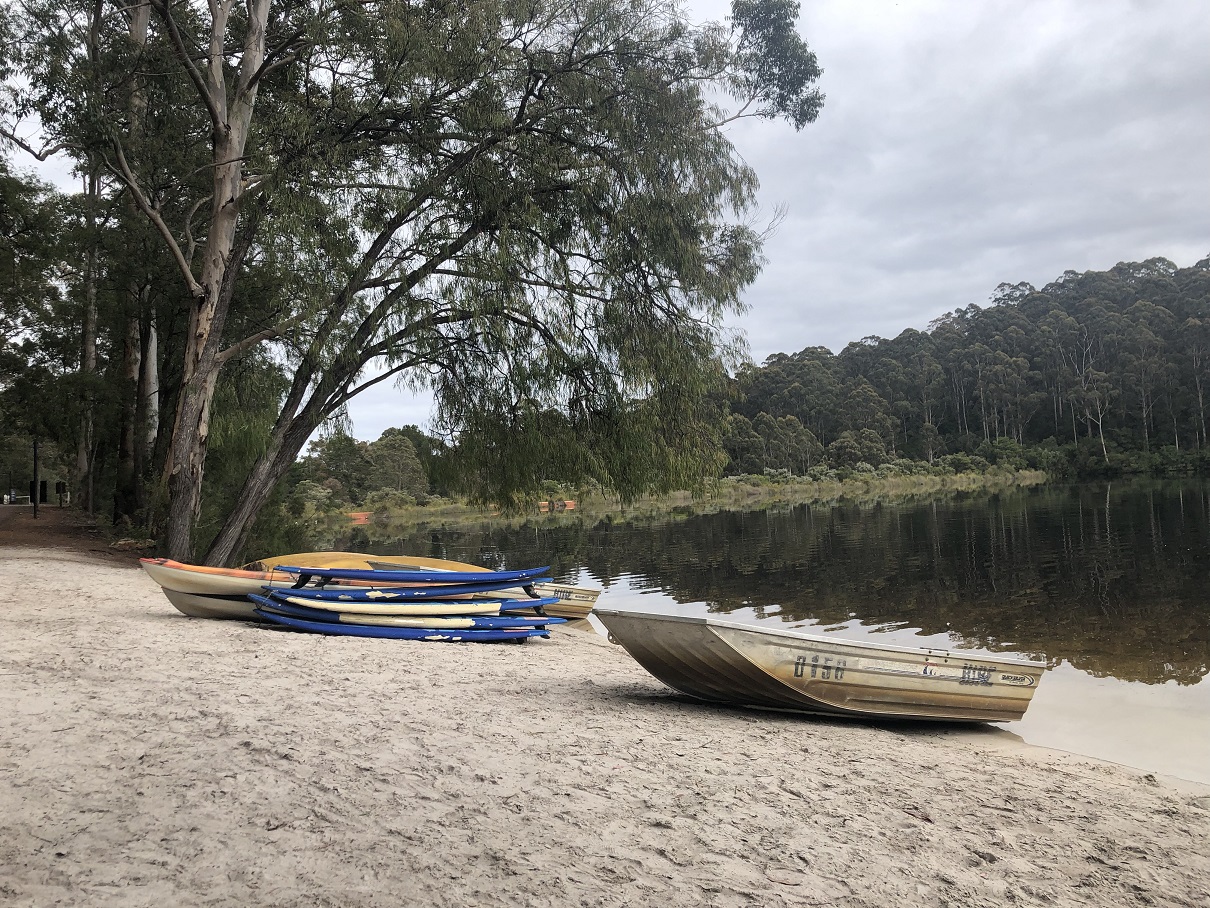 On the water there are canoes, kayaks, stand up paddle boards, row boats and water bikes. You can even row a boat or canoe up to the base of the Beedelup Falls, it doesn't take too long (note: water bikes are only permitted to be ridden up to the pontoon, so you can't ride them to the falls).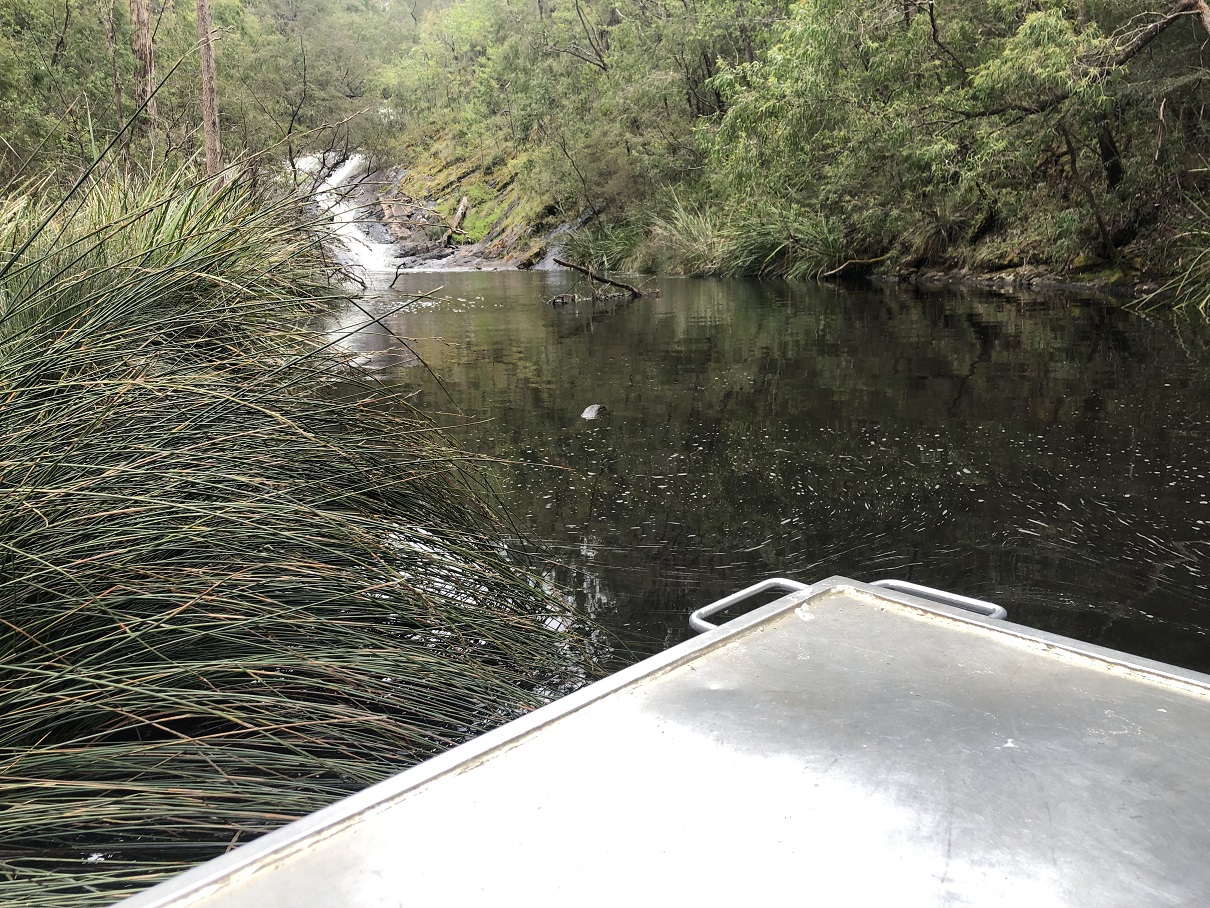 There is also a jetty to fish from (you can get a day fishing pass or it's included in the Premium Pass) and you can keep two catches per day. A pontoon to swim to and jump off and a playground and BBQs on the foreshore.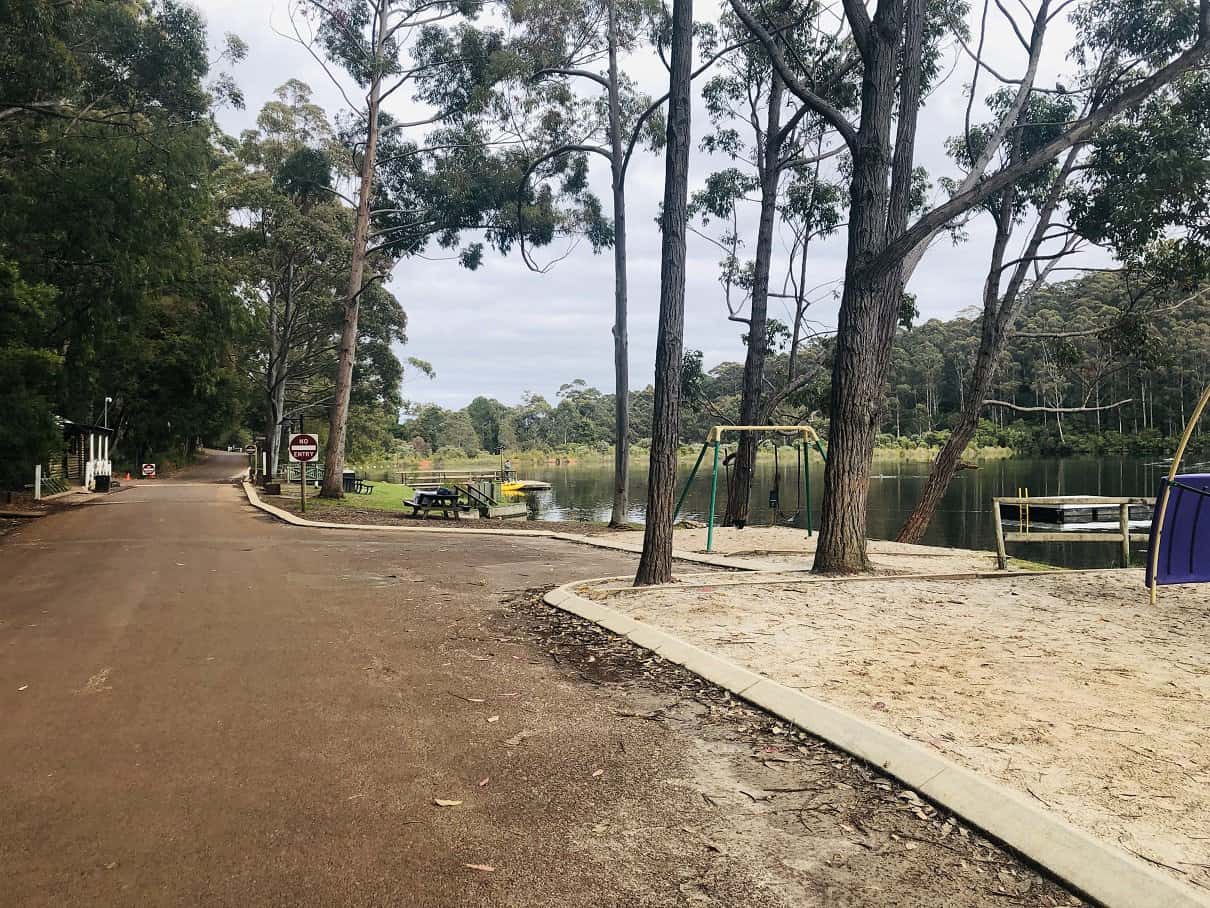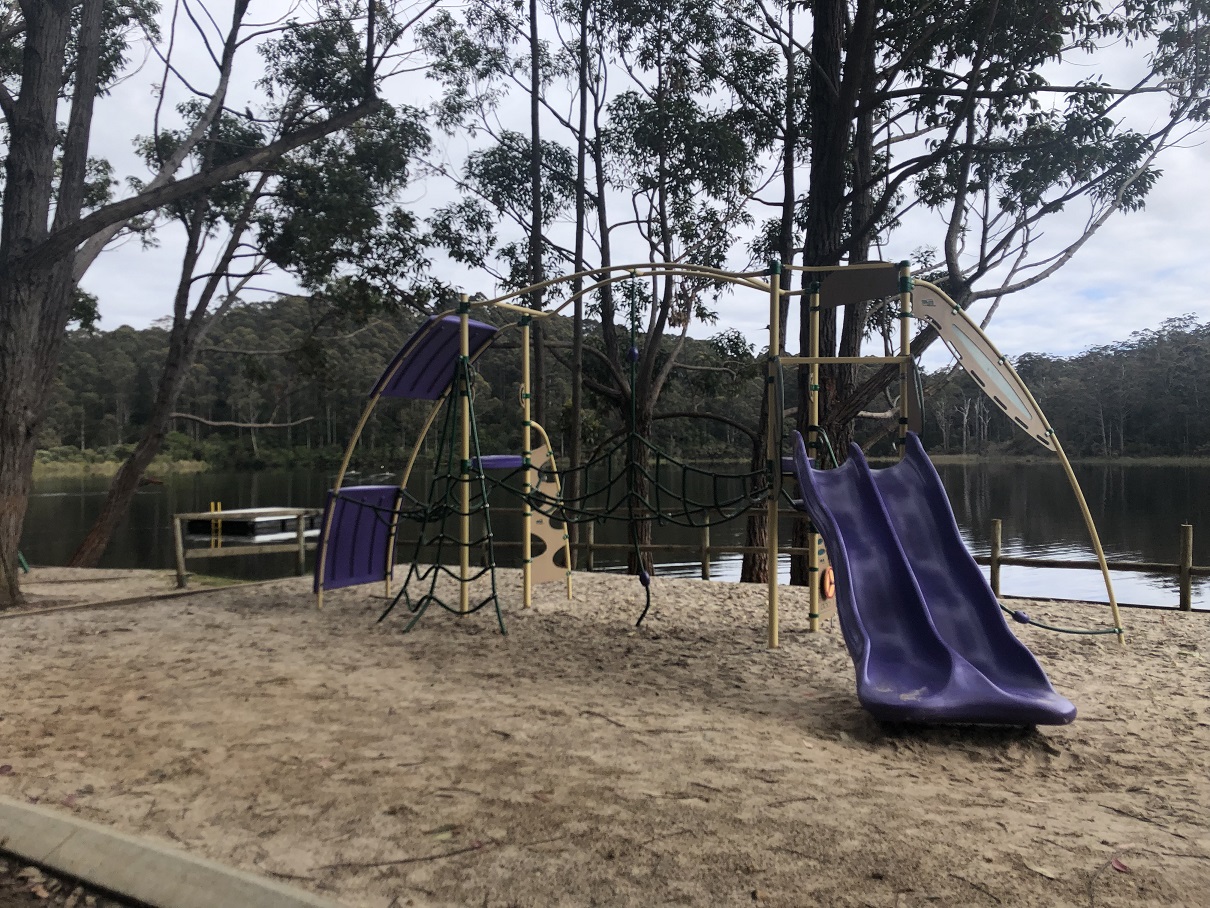 Table tennis and movies available in the games room. Look out for school holiday activities to join in each school holidays too, they are listed on the website.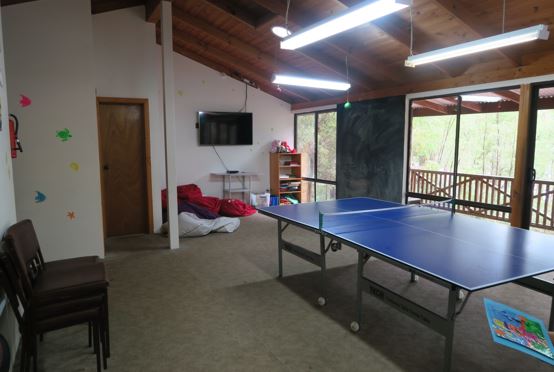 Away from the water you can also enjoy 18 hole mini golf, archery, a walk around the lake that includes Beedelup Falls, bike hire, animal farm and feeding, tennis and volleyball.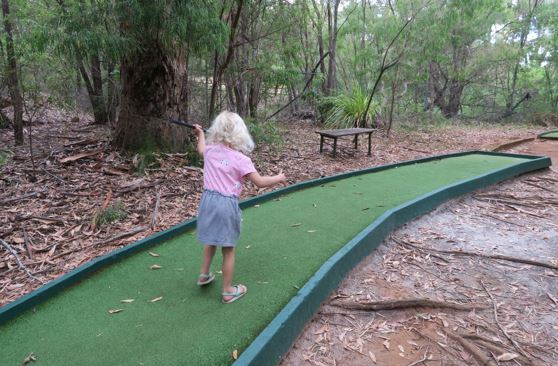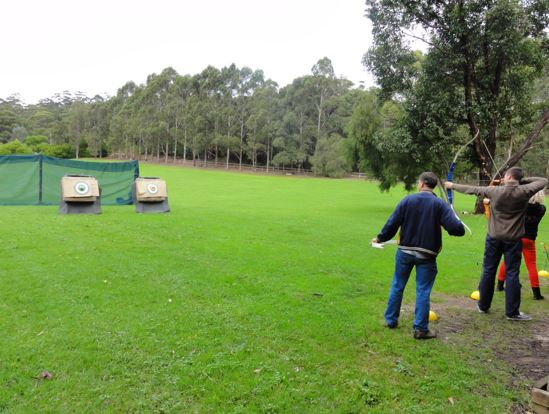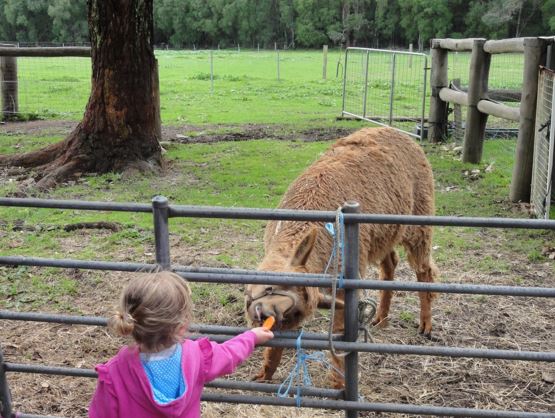 All activities can bee booked through the activities centre down near the lake.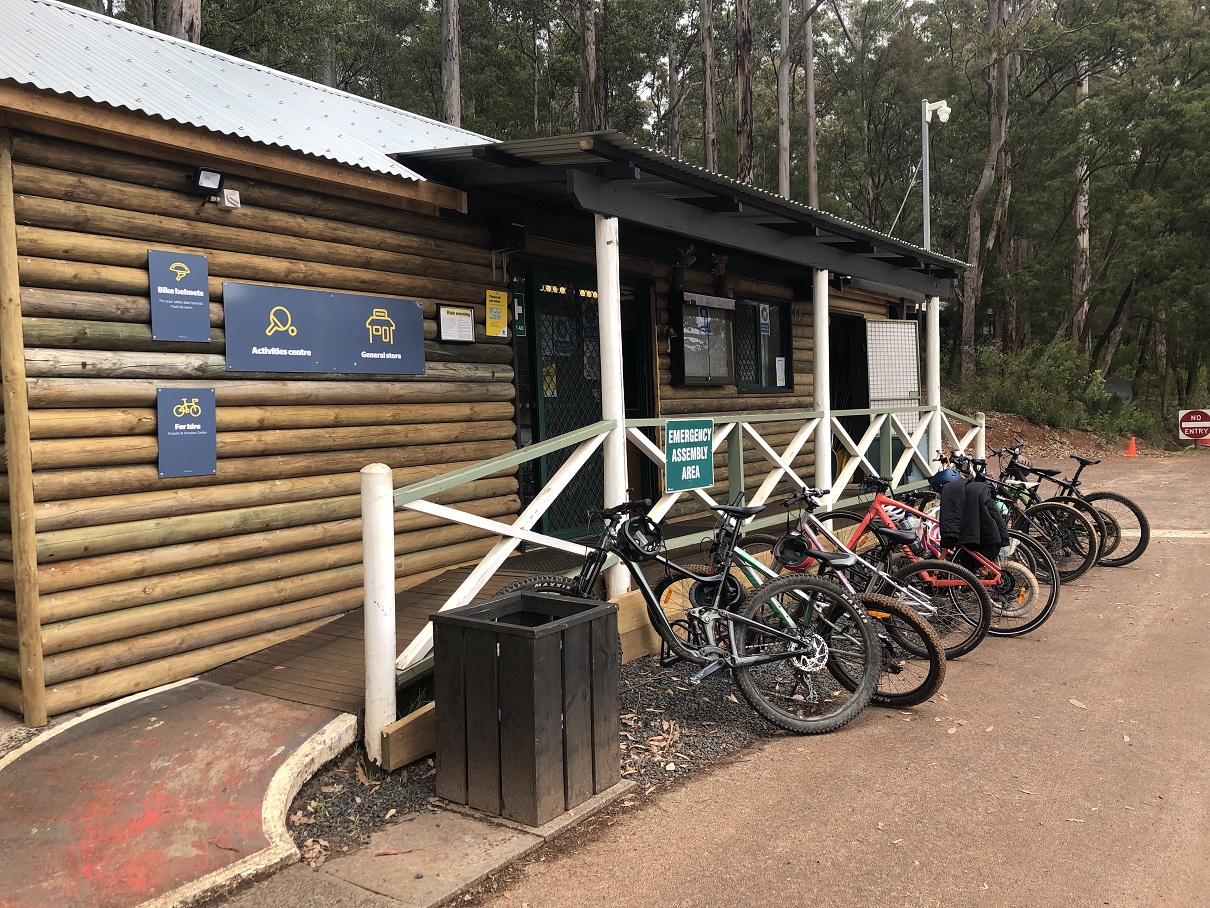 RAC Karri Valley Resort has an on-siterestaurant that is open for breakfast and dinner. The restaurant is locatedright on the lake and has some breath-taking views. They have kids meals, high chairs and colouring in for the kids. You can also grab your daily takeaway coffee from The Lakeside Restaurant.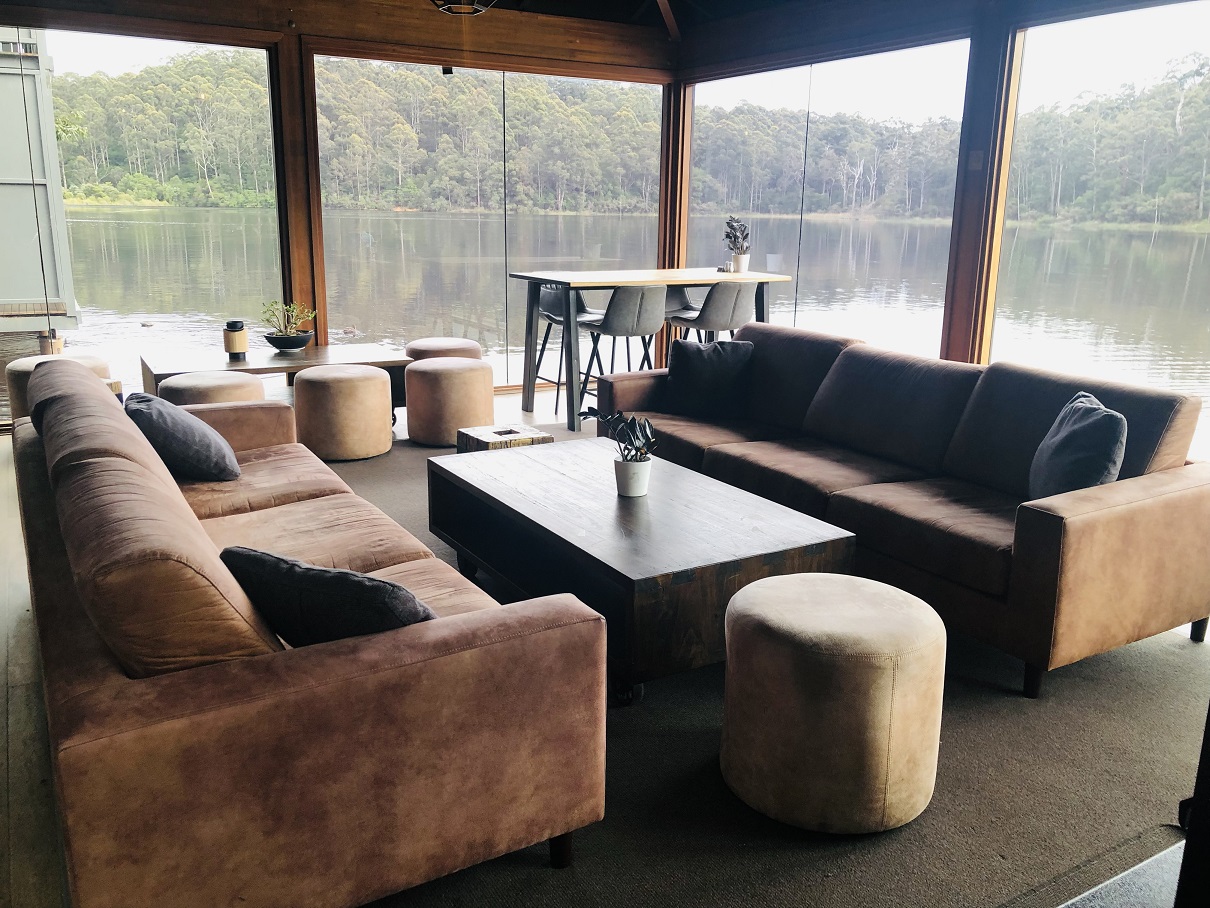 Whether you want somewhere to just unwind and relax or explore and be active or a little bit of both, then the RAC Karri Valley Resort Pemberton is perfect. A mix of tranquillity and adventure all families will love.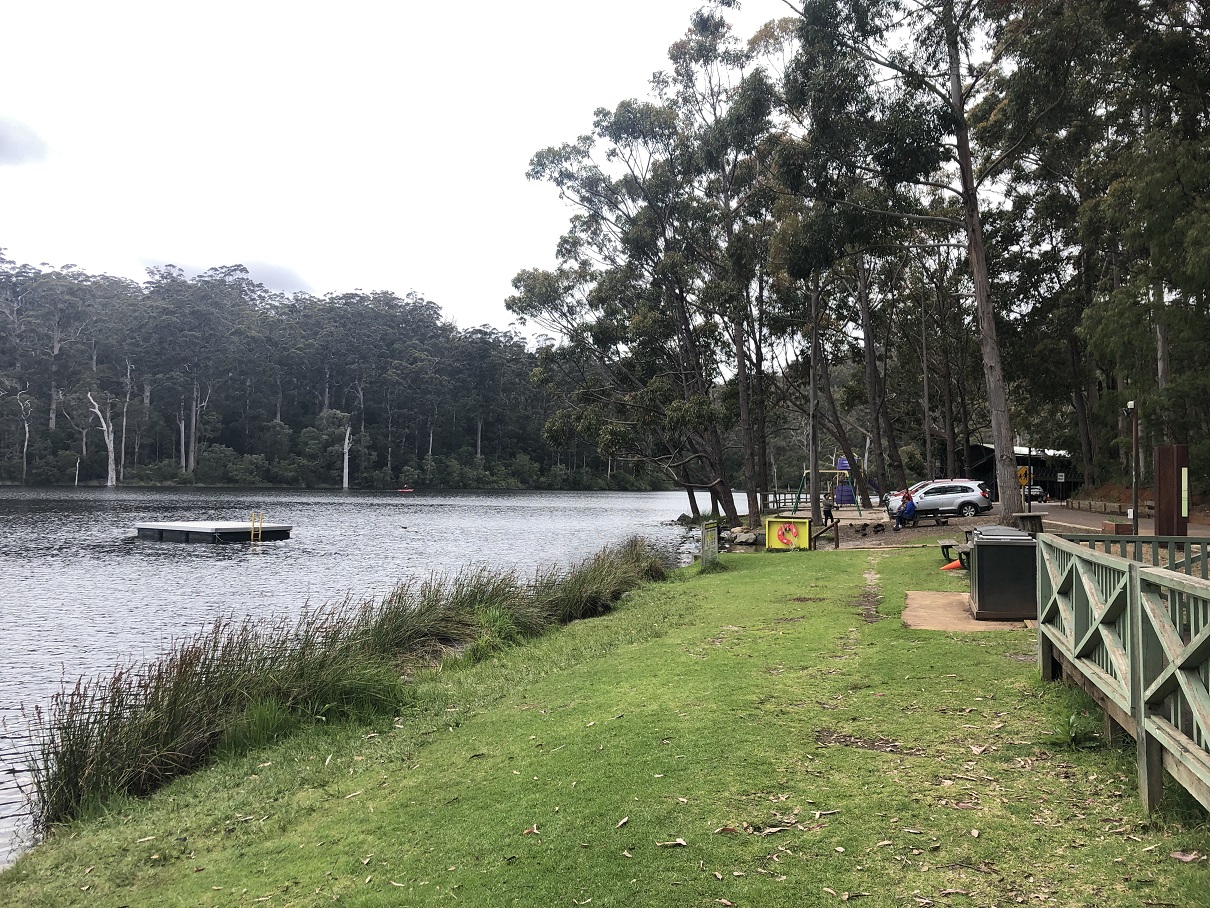 We didn't stay at the campgrounds at RAC Karri Valley Resort Pemberton, howver on the other side of the Vasse Hwy they have powered and unpowered sites, a nature playground, bmx track, nature based playground, camp kitchen and recreation room with pool table.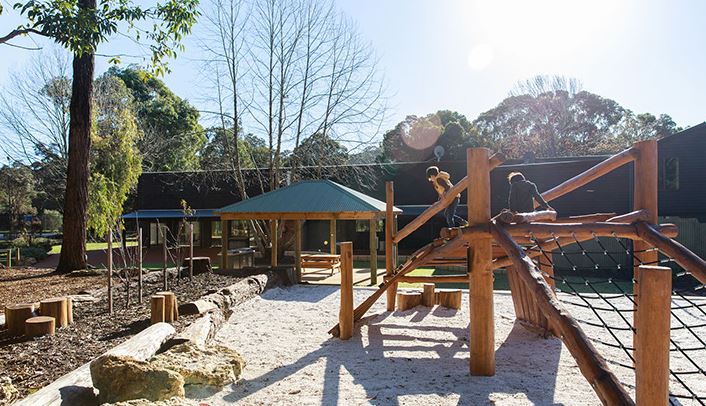 Booking: Search the best travel sites to get you the best price on your stay at the RAC Karri Valley Resort below .
More information : www.parksandresorts.rac.com.au/karri-valley
How To Get There:
Review by Kids Around Perth Reporter Lauren, 17th November 2021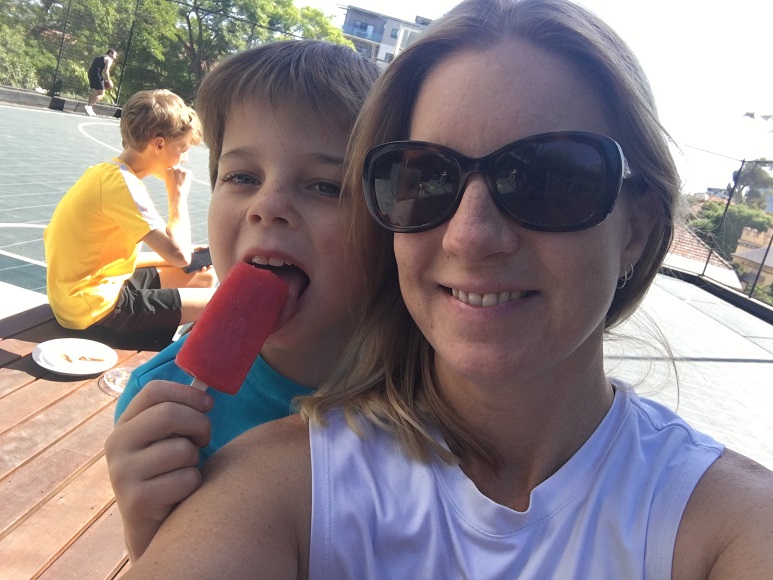 Lauren Angove – Kids Around Perth Founder / Owner / Mum of two boys
Born, bred and living in Perth (except for 8 years working and living in Port Hedland WA), Lauren loves exploring the ins and outs of Perth & WA and sharing her finds with families. Margaret River and the south west are her favourite getaway locations.
---
Back to Pemberton
---
We make every effort to ensure all this information is up to date but should be used as a guide only. Events do get cancelled or changed and venues can close without notice. Always follow the links provided for up to date information on an event or activity. If you know of a change or cancellation we've missed then please contact us to let us know.