Here it is, your Perth September / October Spring School Holidays Guide 2023 to help you through the holidays with ideas for things to do, events, school holiday programs and more. The Perth September / October School Holidays run from 23rd September – 8th October, 2022.
What's On – October School Holidays
EdgyX – Kids Coding Academy
A school holiday activity packed with a thrilling lineup of programs from EdgyX!
Where innovation and creativity collides with coding education empowering young minds with every essential knowledge and skills required to master the existing digital landscape with CONFIDENCE & FLAIR
Whether your child is a coding prodigy or taking their first steps into the world of programming, Edgy X offers kids friendly courses suitable for all skill levels. From learning AI with ChatGPT, or understanding the unique Robotic programs, or taking up the Life in Mars engineering experience or to building captivating games through Da Vinci courses the academy covers a spectrum of exciting coding projects that keeps your kids engaged and excited about learning throughout the holiday period.
Explore the top notch kid activity course for this school holiday at Edgy X – Kids Coding Academy from $125 (exclusive offer) & watch your child evolve as a confident creator!
Find out what else EdgyX has to offer & get your Kids' seat today!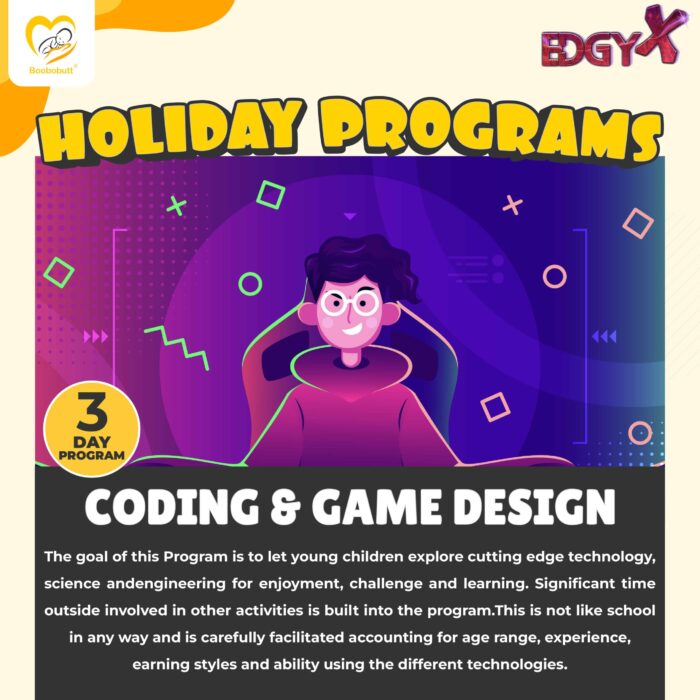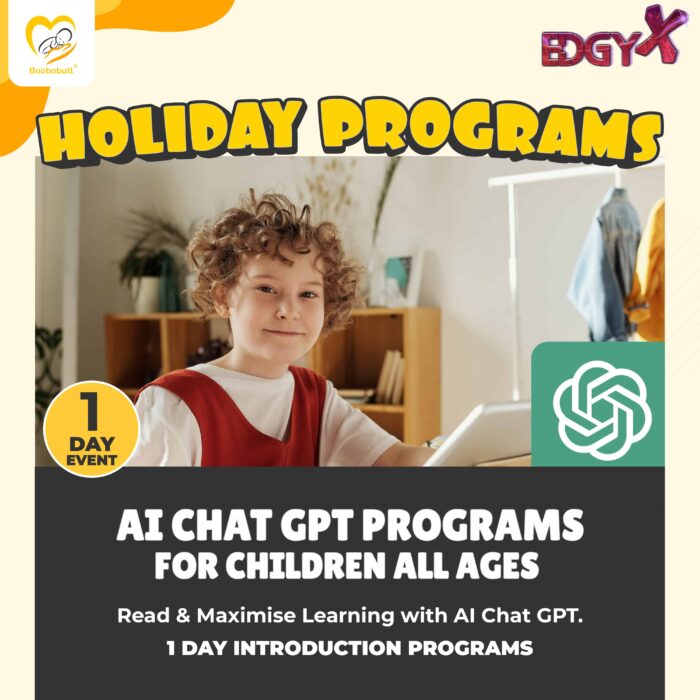 The Lookout Scarborough
School Holiday 1/2 Price Bowling is Back! Head to The Lookout and strike on this deal.
Monday – Friday, 11am to 5pm!? *Walk-ins Only – https://www.thelookoutscarbs.com.au/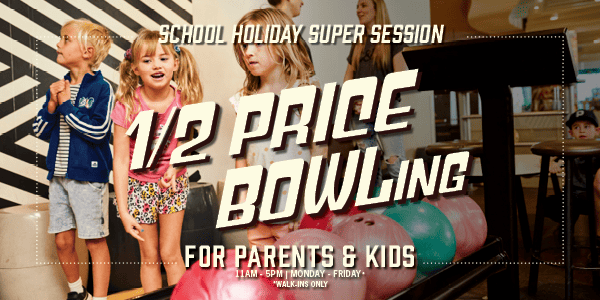 The Breakwater Hillarys
Everyday we're shufflin' these school holidays!

?
The Breakwater in Hillarys have 1/2 price Shuffle games for families and kids Monday to Friday 11:30am-4pm. Walk in or book
https://thebreakwater.com.au/booking-shuffle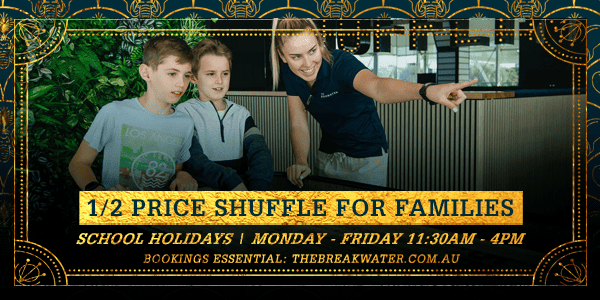 The Fishing School Point Walter and Mindarie
The Fishing School is back again for the September October School Holidays.
Beginners Fishing Classes are being held at Point Walter and The Marina Mindarie on various days.
Classes are for kids aged 6 years+ (kids 6-8 years must be supervised by a guardian and all times). Beginners classes cover conservation, knot tying, rig building, casting, baiting and fishing and cost $35 per child. Classes available 26th September – 6th October.
Find more information and book your child's place here – bit.ly/FishingSchoolSept2023
Hey Caddy – Mini Golf
Keep your kids happy, entertained and excited everyday this School Holiday season. From the sun-soaked beaches of Bora Bora to the iconic Great Wall of China, Caddy brings you an immersive "round the world" experience that's bound to top your school holiday bucket list.
At Caddy, we've condensed the globe into an 18-hole indoor mini golf course, ready to dazzle the entire family. Each hole is a miniaturised masterpiece, with quirky obstacles that'll keep everyone on their toes, from the littlest putter to the grandest swinger.
But that's just the start! Our menu is a delightful treasure trove of tasty treats, turning your day into a delectable feast. And oh, did we mention? We're not just about golf – our caddies are the magic-makers, weaving dreams into reality, whether it's an epic birthday bash, a company showdown, or a get-together that'll have everyone talking. Ready to dive in? Make space on your school holiday bucket list, because Caddy is where the adventure begins, and where memories are masterfully crafted!
Check out xGolf Balcatta's School Holiday Schedule here!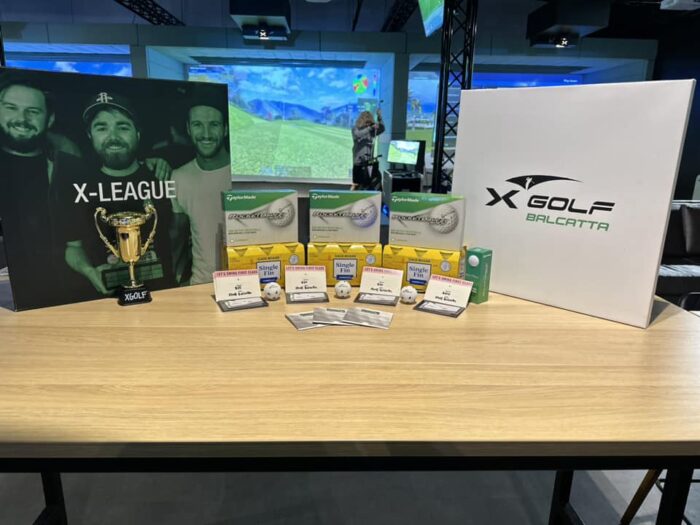 Miss Cuppitys Tea Room & Cafe
School holidays just got a whole lot sweeter in Perth! Make your kids dive into a world of creativity and culinary fun at Miss Cuppity's Tea Room & Cafe. As a parents just imagine your little ones rolling up their sleeves to become scone-making wizards, transforming cookies into edible masterpieces with colorful decorations, and unleashing their inner artists while painting tea cups – all under one charming roof.
It's a holiday experience like no other! The menu of playful activities includes more exclusive sessions just for kids. So, why stick to the usual routine when you can add a dash of sweetness and creativity to your school holidays? Join Miss Cuppity's for a memorable, delicious, and artsy adventure that your kids will cherish. Let's bake, decorate, and paint our way through the holidays
Try something different this school holidays with a variety of baking and craft sessions at Miss Cuppitys tea room + cafe!
Scone making, cookie decorating and tea cup painting plus other kids only sessions available
Or pop in anytime for a high tea with children and adult menu wed-fri with a Variety of $11 craft activities to choose from
Book via misscuppitys.com.au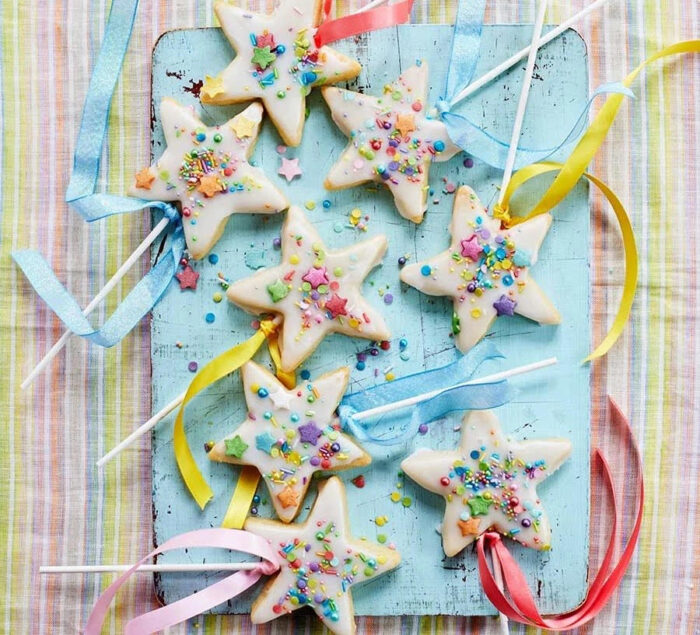 Code Camp
Ignite your children's creativity with the wonders of technology this holiday season at Code Camp! Let them uncover the joy of learning, cultivate new skills, forge friendships, and dive into captivating in-person and online programs. There's an inspiring journey for every young explorer with options ranging from beginner to advanced coding camps, robotics escapades, stop-motion animation enchantment, DJing adventures, video production, and beyond.
Experience the excitement of Code Camp's latest additions, including the debut of the Minecraft Minis program, where kids embark on a springtime odyssey of creativity within the pixelated wonderland of Minecraft. Also, brace for the innovation-packed Robotics Camp, empowering kids to breathe life into robots through coding, commanding them to conquer mazes puzzles, and even engage in epic robot wrestling matches!
The much-loved Drone Camp returns by popular demand, alongside the Jurassic World and Minions camps, where kids aged 7-12 can code their very own games, and ages 5-7 can create animated stop-motion masterpieces starring beloved dinosaurs and Minions characters. Locate your nearest camp location and open the door to a tech-infused, creatively charged holiday adventure at Code Camp – where innovation thrives, friendships flourish, and limitless fun awaits. Don't miss out on this exceptional experience!
Find out more about course availability and variation here!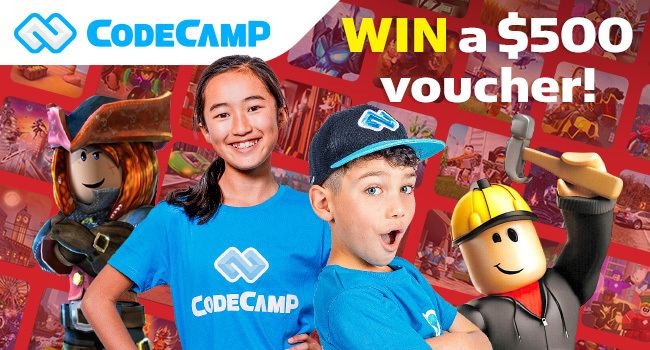 Playground Fun The School Holidays in Perth
Honeycomb Park Brabham
Bee themed adventure playground with tall bee hive slide, water play, nature based play, scooter track, bike pump track and more Read more in the Kids Around Perth Honeycomb Park Review here.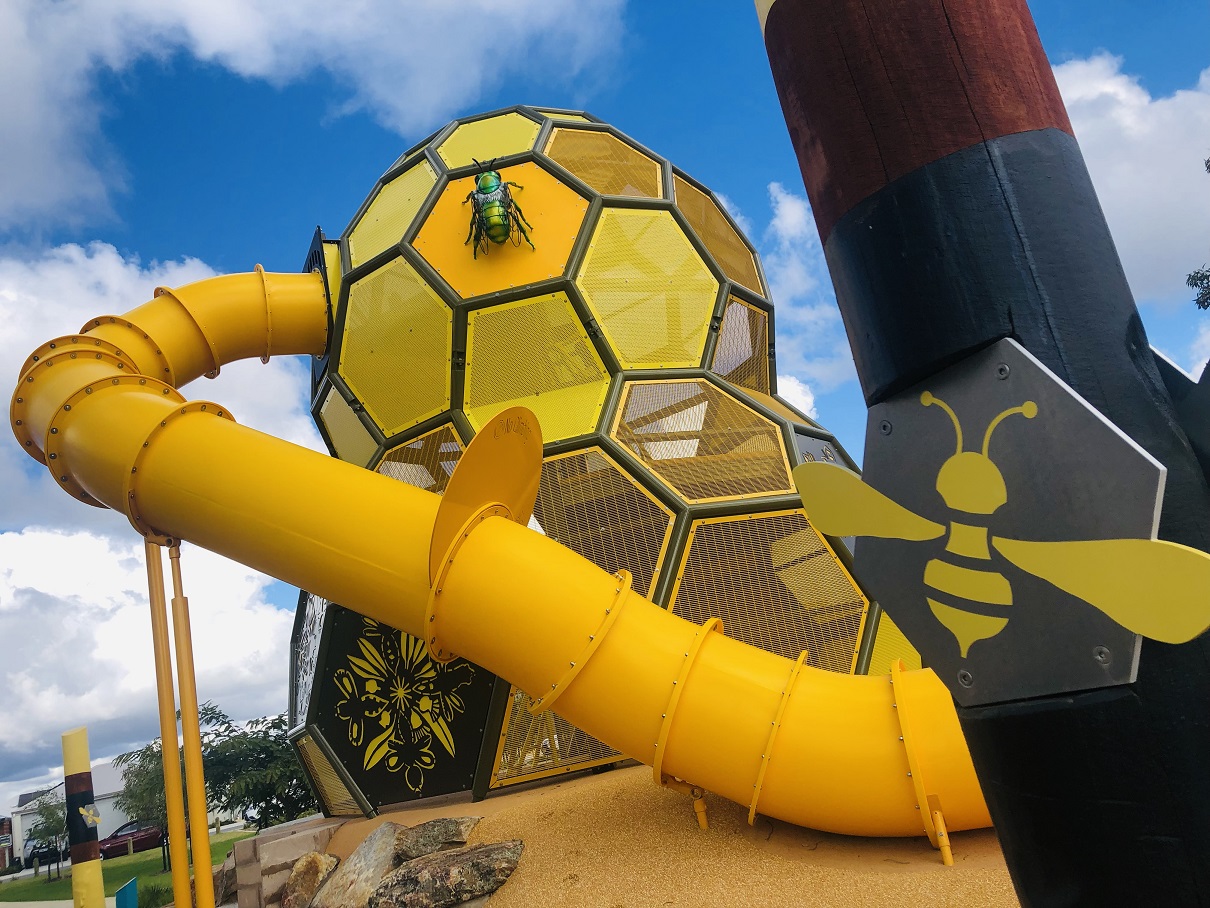 Shirley Strickland Reserve Ardross
Not just a playground but a community sporting hub, that makes the perfect place for active families to play and hang out.. Read more in the Kids Around Perth Shirley Strickland Reserve Review here.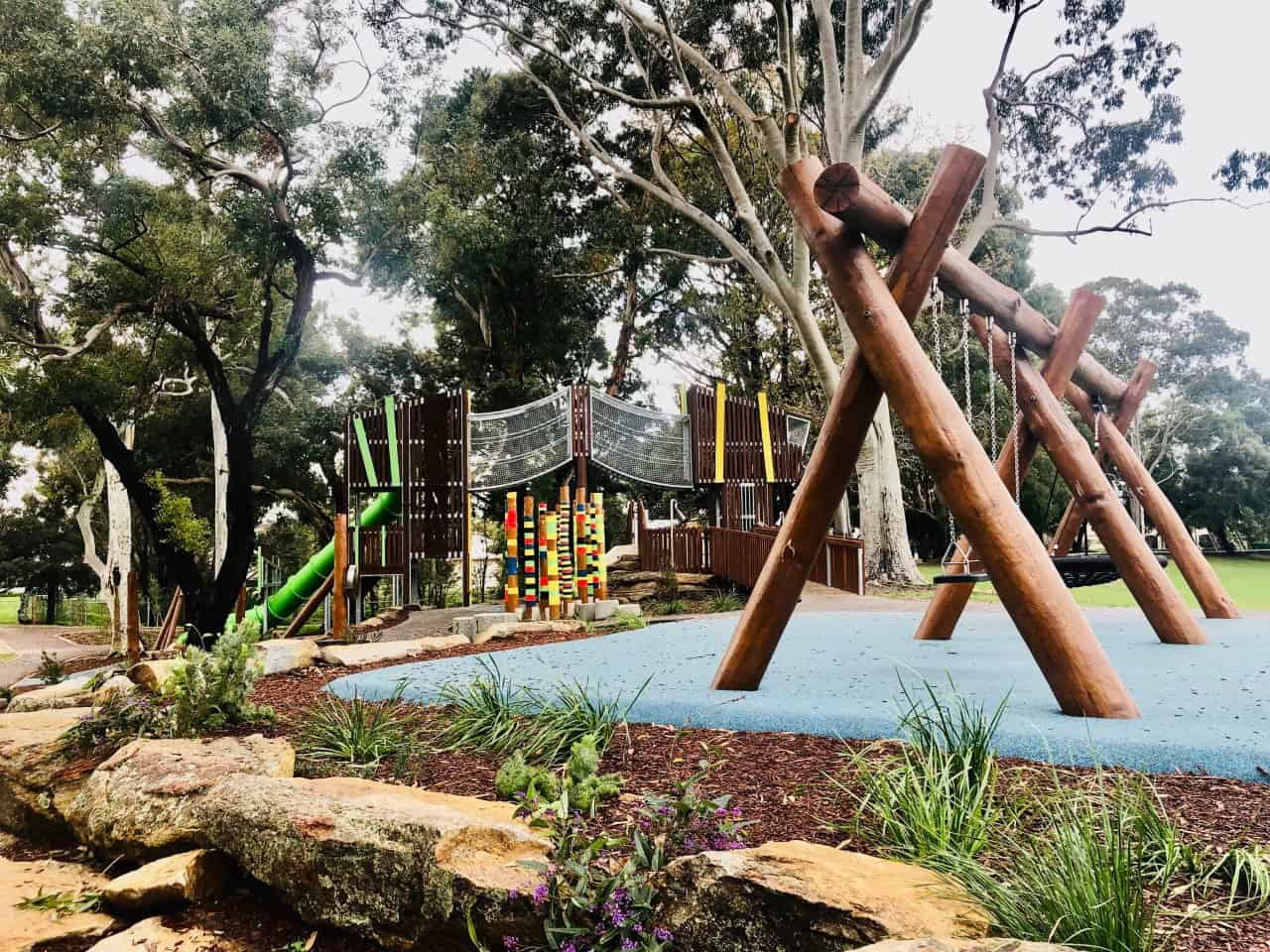 Things To Do
Aduro Park Mountain Bike Park Allara Estate Eglinton
Pack up the bikes and scooters and head to Perth's far northern suburbs for a bike riding adventure at Aduro Park. Take on the mountain bike trails and junior bike & scooter track, the have a play at nearby Kinkuna Adventure Park. Read more in the Aduro Park Mountain Bike Park Kids Around Perth Review here.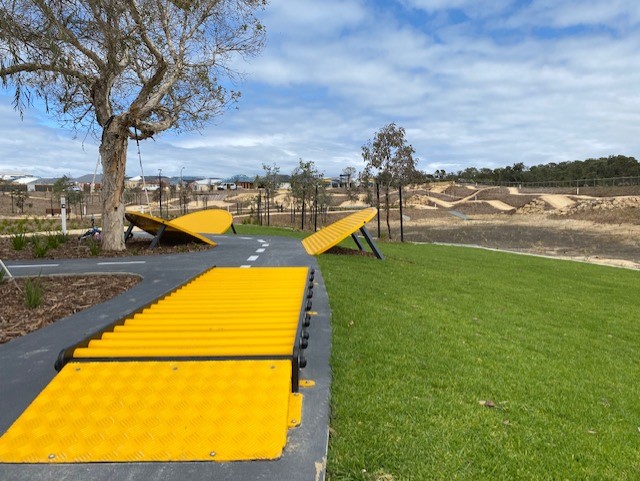 Maylands Waterland
Get along to the Maylands Waterland Family Fun Day October 5th, 2022 to celebrate turning the water of for the first time at the newly upgraded Maylands Waterland. Until then you can visit and enjoy the dry play facilities too. Find more information in the Kids Around Perth Maylands Waterland Review here and find information on the Family Fun Day Event in the Perth Family Events Calendar.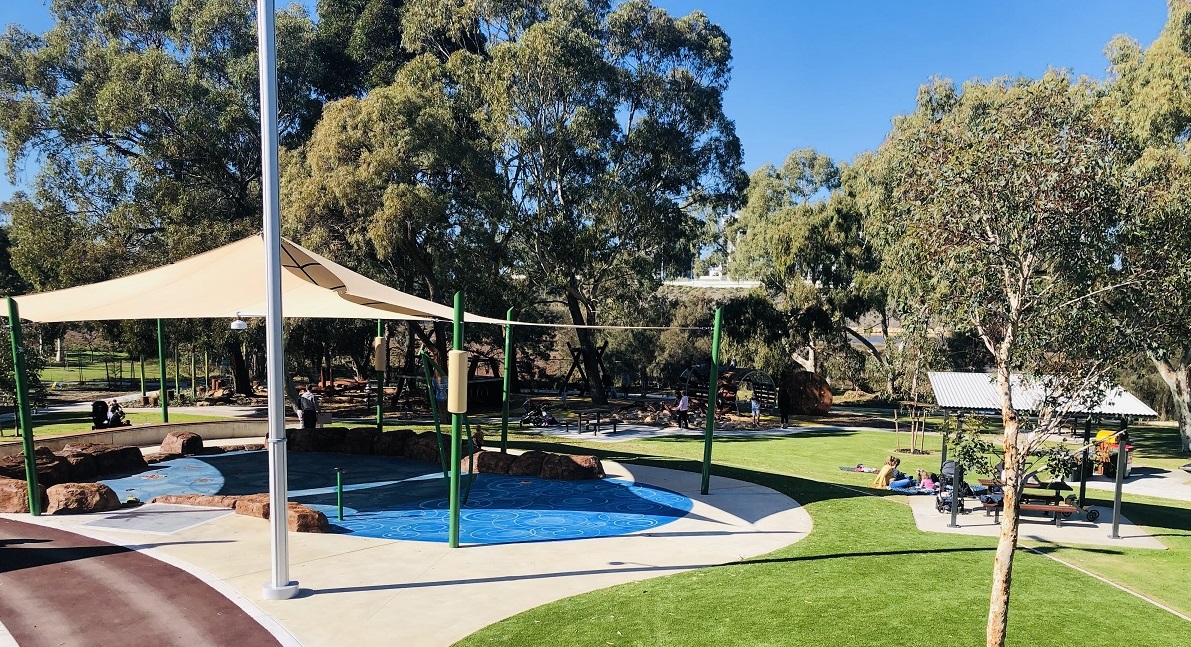 Movies
Paw Patrol: The Mighty Movie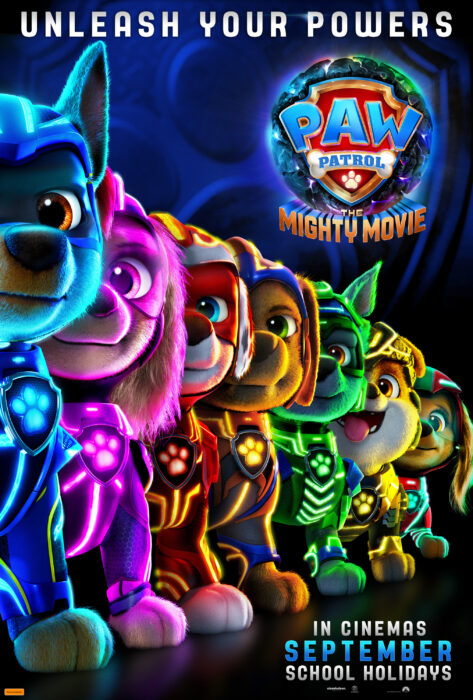 We make every effort to ensure all this information is up to date but should be used as a guide only. Events do get cancelled or changed and venues can close without notice. Always follow the links provided for up to date information on an event or activity. If you know of a change or cancellation we've missed then please contact us to let us know.