There is nothing better than Fun Things to Do in Busselton For Families! Busselton is a popular tourist and holiday destination located just over 200km South West of Perth. It is home to the famous Busselton Jetty and many other attractions and has many family friendly dining and accommodation options with and surrounding Busselton. With attractions and activities to enjoy all year round it's not a surprise that Busselton is one of Perth's and WA's favourite family holiday destinations. Now onto the list of Fun Things to Do in Busselton For Families!
Fun Things To Do In Busselton For Families
Busselton Foreshore Playground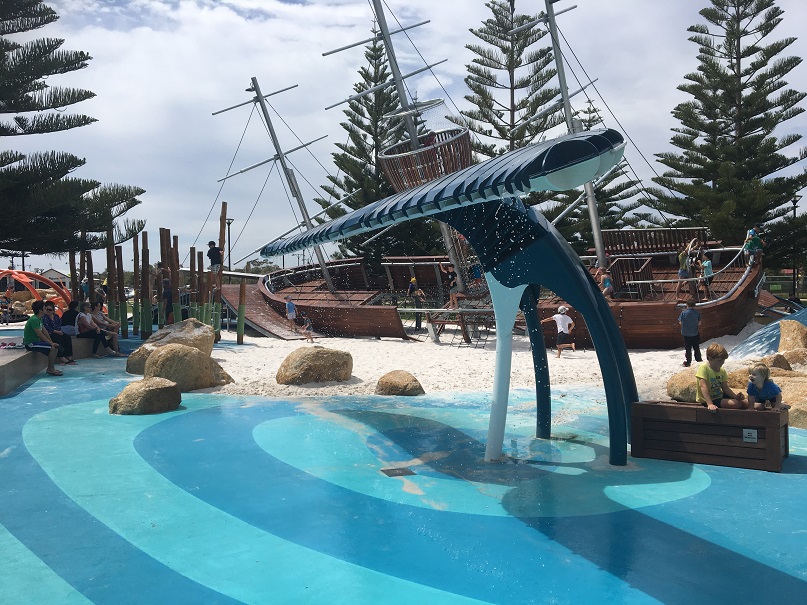 The Busselton Foreshore Playground is located alongside the iconic Busselton Jetty and is a must visit while in Busselton. With night time lighting and lots of cafes and restaurants nearby you can play day or night and enjoy a meal while you are there too with plenty of dining options nearby. Don't forget a change of clothes the kids are bound to get wet with three water play features at this playground. Read the Busselton Foreshore Playground Kids Around Perth Review here.
Big 4 Beachlands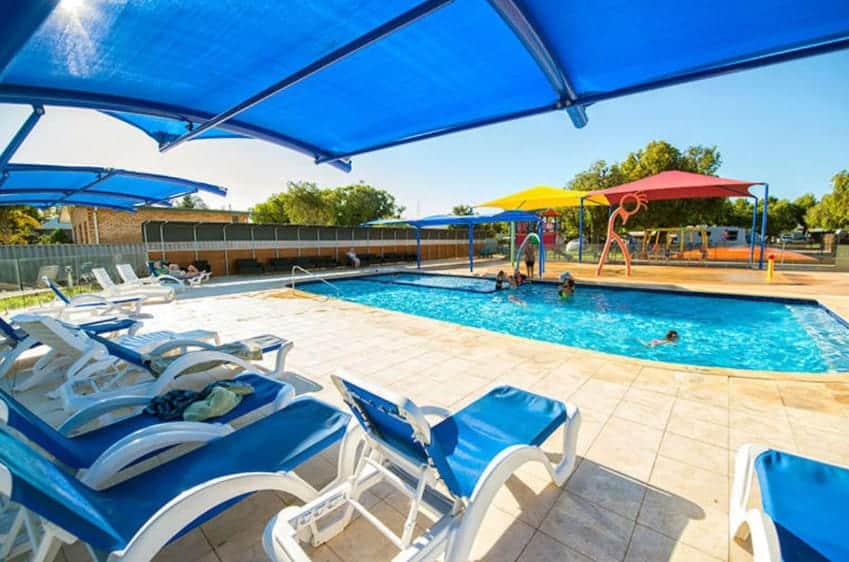 Family friendly accommodation doesn't get much better than Big 4 Beachlands Busselton. With accommodation to suit every budget from campsites to deluxe villas plus a pool, water playground, jumping pillow, kart hire and playground for the kids, Big 4 Beachlands is the perfect place to stay while you explore Busselton and surrounds. Read the Big 4 Beachlands Busselton Kids Around Perth Review here .
Search the best travel sites to get you the best price on your stay at Big 4 Beachlands Busselton here
Port Geographe Marina Playground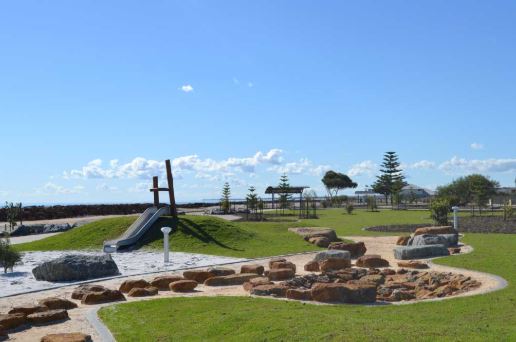 Enjoy a nature based play right alongside the Port Geographe Marina. Located on Spinnaker Boulevarde, Geographe .
The Ship Inn
The Ship Inn is one of Busselton's two oldest pubs dating back to 1840 and it's the perfect place to unwind and enjoy a drink a meal with the family. It features an outdoor kids playground, kids meals plus they hold regular family friendly events. Find out more and book a table at www.shipinnbusselton.com.au
Odyssey Play Centres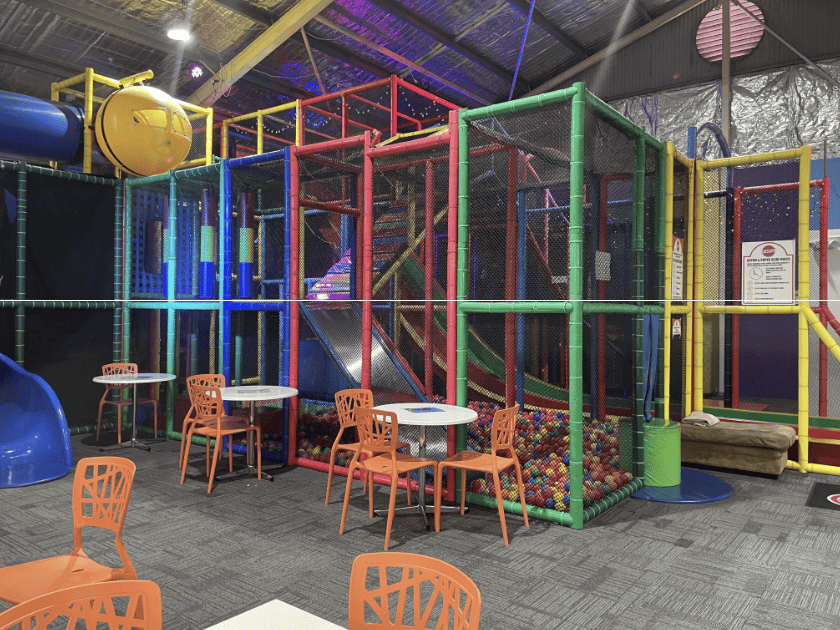 Indoor children's play centre and cafe right in the heart of Busselton. 3 separate play areas for babies, toddlers and bigger kids. There is a great discount for entry offer by our partner Boobobutt – See our review here !
Busselton Archery and Family Fun Park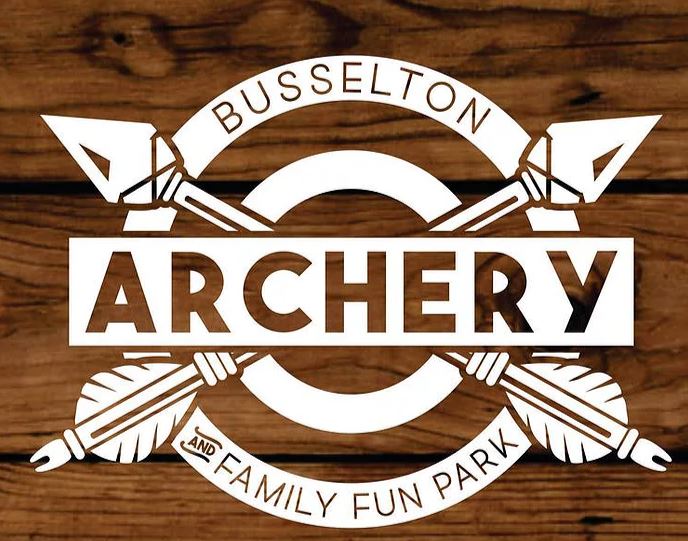 Enjoy outdoor family fun with archery, mini golf and inflatable fun with Bungee Run and Gladiator Ring. Find out more at www.busseltonarchery.com.au
RAC Busselton Holiday Park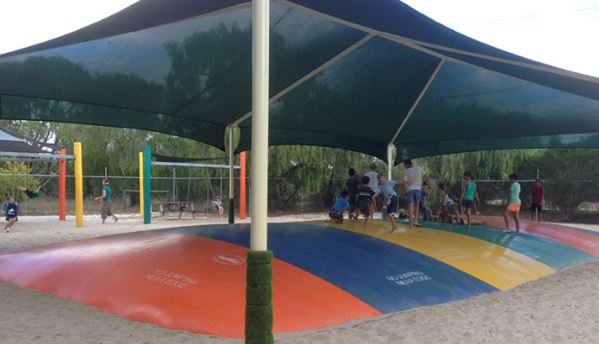 Stay in a range of accommodation options from campsites to motel style rooms with plenty of features to keep the family entertained like swimming pool, mini golf, BMX track, jumping pillow, electric bikes and peddle cars. Find out more at www.parksandresorts.rac.com.au
Search the best travel sites to get the best price on your stay at RAC Holiday Park Busselton.
Aquatastic Busselton Jetty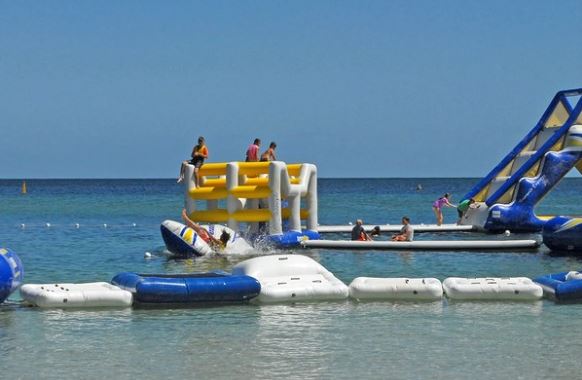 This summer fun on the open water is found alongside the Busselton Jetty at Aquatastic Bussleton Jetty, Open Seasonally.
Mandalay Bay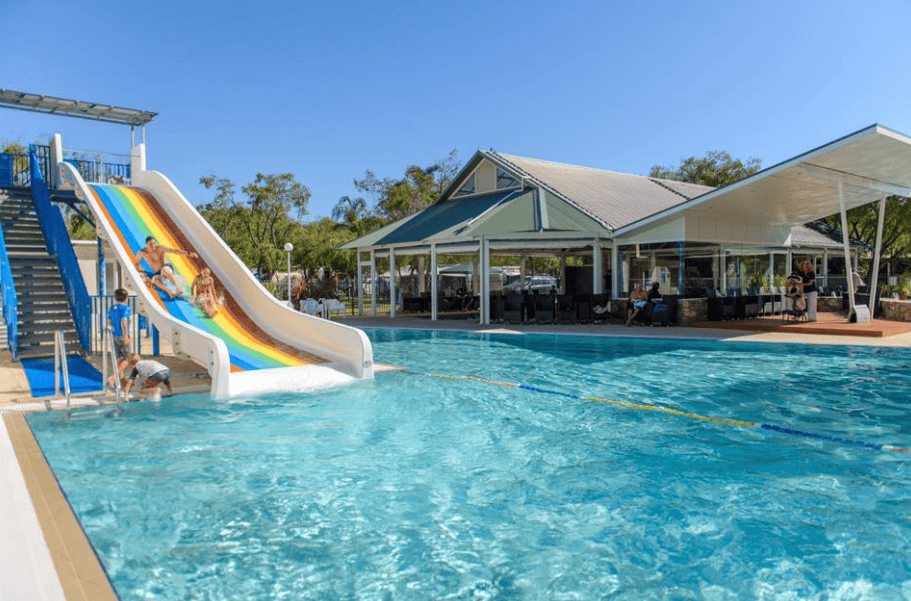 Unique beach resort with high quality, self-contained accommodation, campsites and 5 star resort facilities including a big waterslide. www.mandalayresort.com.au
Search the best travel sites to get the best price on your stay at Mandalay Bay Busselton.
Four Seasons Holiday Park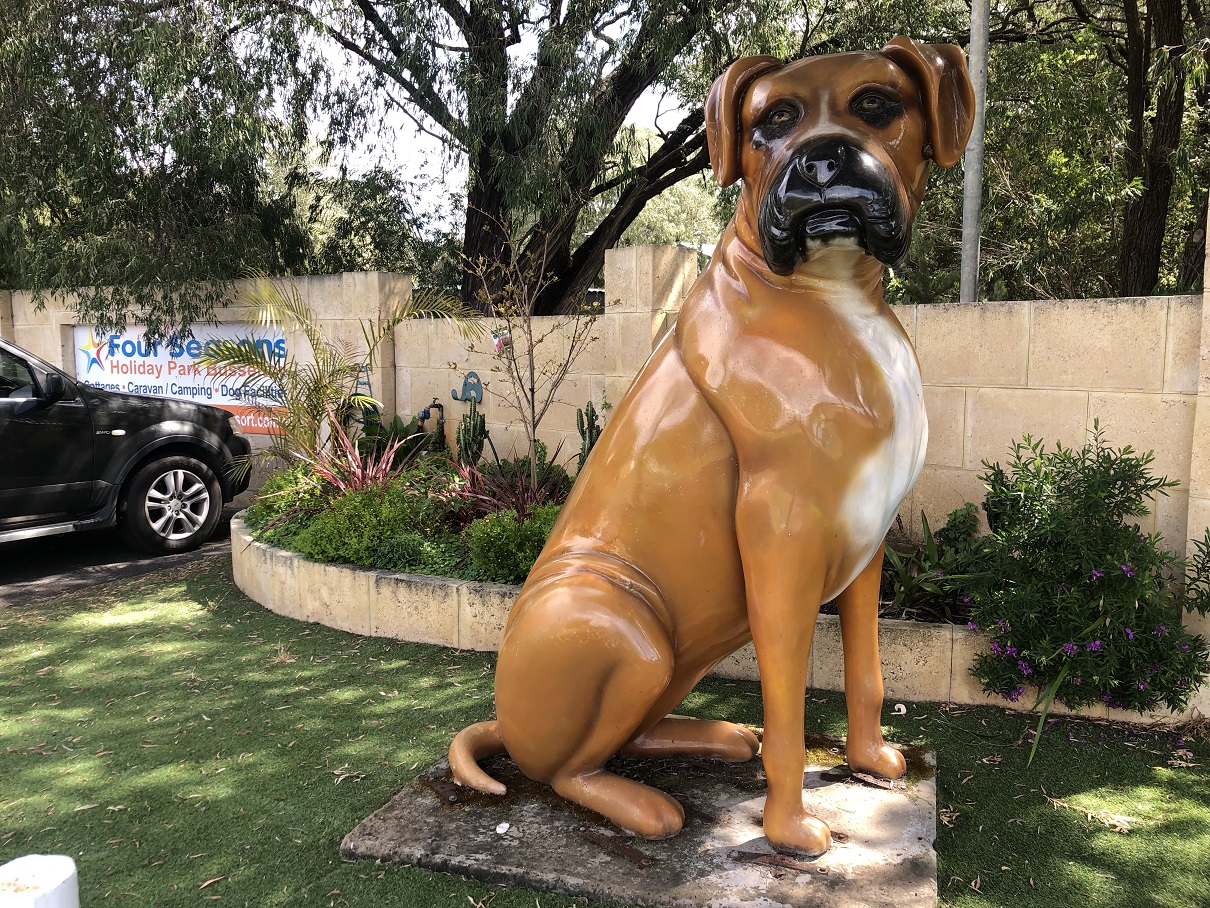 Affordable, family friendly accommodattion close to Busselton, Dunsborough, Yallingup and and just a short walk from the beach. Read the Four Seasons Holiday Park Review here.
Forest Adventures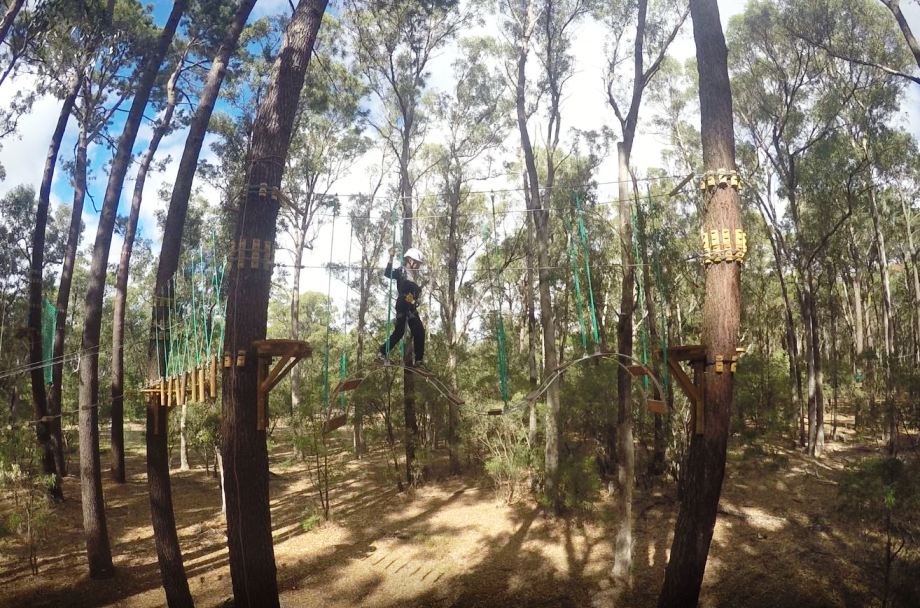 Give your family (of kids 7 years+) an adventure they will never forget at Forest Adventures South West Busselton high ropes obstacle course. This is a day out the family will remember forever. Find out more in the Forest Adventures Kids Around Perth Review.
Busselton Jetty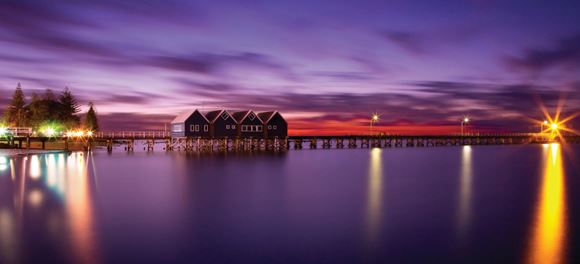 The Busselton Jetty is 1.8km long and is the longest timber piled jetty in the Southern Hemisphere. You can walk or catch the Jetty Train out to the end of the jetty where you can visit the Underwater Observatory. Find out more and including train ticket and book your tickets online at www.busseltonjetty.com.au
Fun facts about Busselton Western Australia for kids
1. Busselton is located in the southwest of Australia, about two hours' drive from Perth.
2. It is a popular tourist destination, with a beautiful sandy beach, clear blue water and plenty of things to see and do.
3. The town is named after Captain Bussell, one of the first settlers in the area.
4. The Busselton Jetty is the longest wooden jetty in the southern hemisphere and is a great place to go for a walk or fish off the end.
5. Every year, Busselton hosts the Ironman triathlon, one of the world's most challenging sporting events.
6. The average annual rainfall in Busselton is 813mm, which means it is one of the driest towns in Australia.
7. The average maximum temperature in January (the hottest month) is 29 degrees Celsius.
8. In July (the coldest month), the average minimum temperature is 7 degrees Celsius.
9. There are more than 17,000 people living in Busselton.
We make every effort to ensure all this information is up to date but should be used as a guide only. Events do get cancelled or changed and venues can close without notice. Always follow the links provided for up to date information on an event or activity. If you know of a change or cancellation we've missed then please contact us to let us know.