There are so many great Things To Do on a Rainy Day! Just because it's raining outside doesn't mean there aren't lots of fun things you can do in Perth. No need to stay indoors and watch the kids climb the walls. Here are some fun and cheap things to do to get out of the rain, and some ideas for getting out and enjoying the rain too! Which one of these Things To Do on a Rainy Day will you try?
Make sure you pack the car with change of clothes, raincoats, gumboots, an umbrella and a big plastic tub or box to put wet and muddly clothes in, that way you'll be all ready for an impromtu visit to the park, splash in the puddles or walk in the rain!
Things To Do On a Rainy Day
Play Centres
Find great deals and specials on Play Centres at Boobobutt!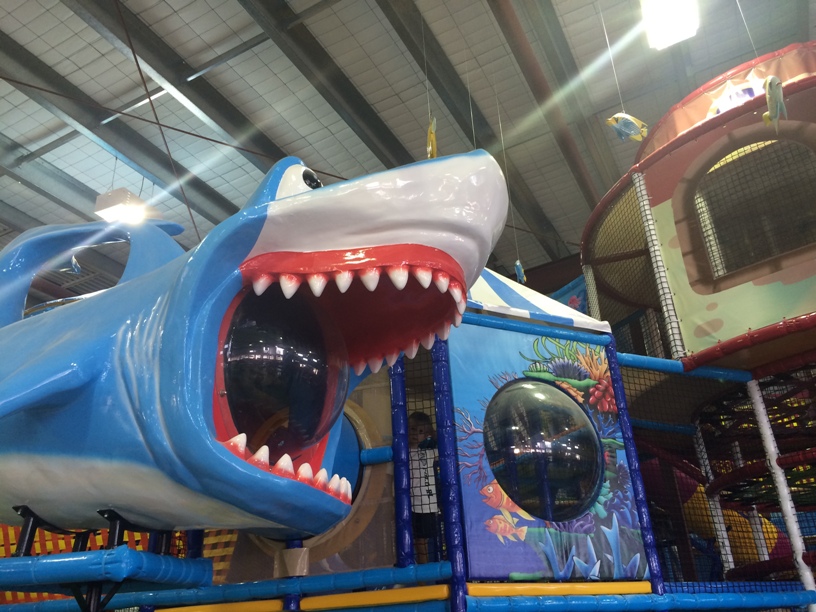 When its wet outside and the kids are climbing the walls there's nothing better to keep them active than your local indoor play centre. You can head to your local or take a drive to check out a new play centre too. Find our list of Play Centres here
Inflatable World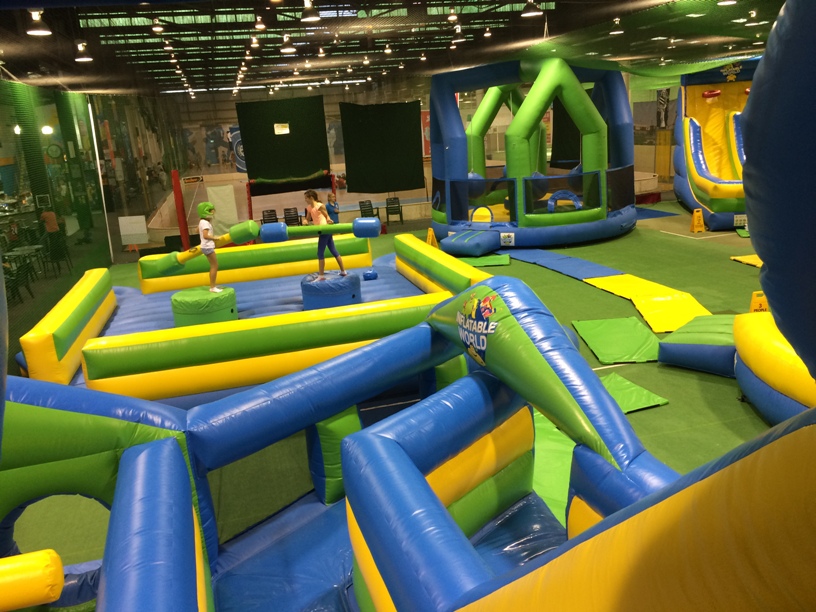 Open weekends during the school term and also weekdays during the school holidays, find an Inflatable World in Ballajura, Joondalup, Shenton Park, Leeming and Mandurah . Book Entry Tickets to Inflatable World Mandurah via Boobobutt to Receive 10% OFF!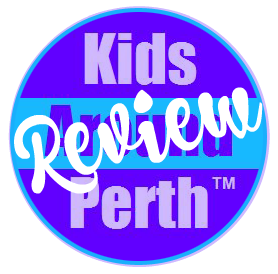 Arcade Centres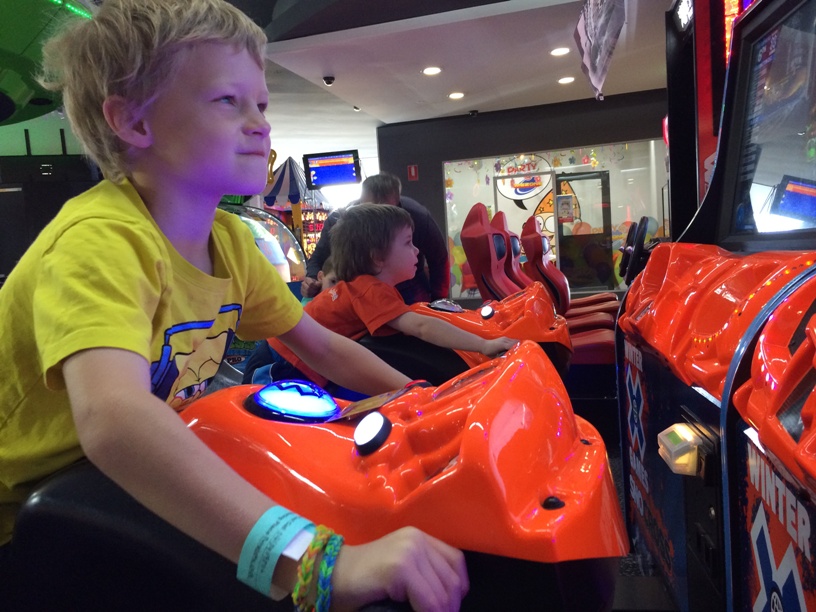 Your local arcade is a great place to take the kids for that go to outing when it's raining. With interative games that get them up and moving it's great for some indoor activity. Find your local Perth family firendly arcade here
Art Cafes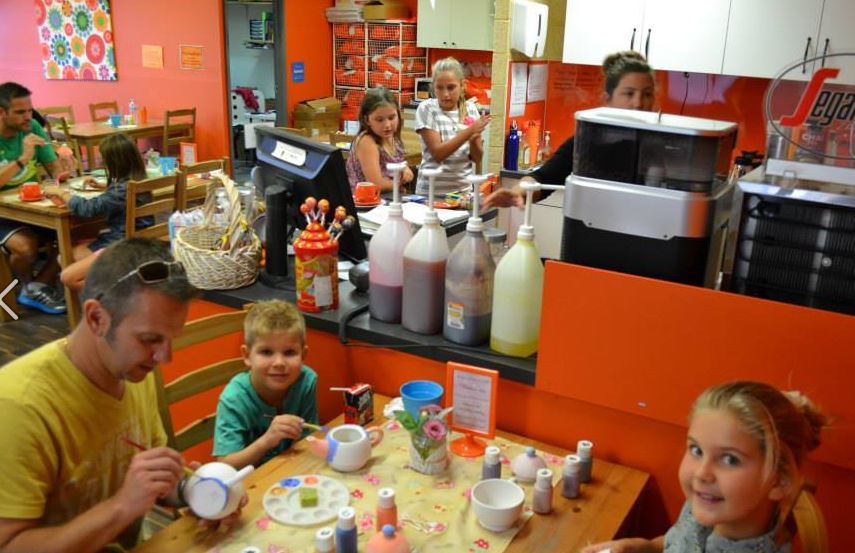 Art Cafes are a great place of have a coffee, while the whole family also enjoys decorating their very own masterpieces. You can also decorate a unique ceramic piece to create a gift with a personal touch. Find out list of Perth Art Cafes here
Nature Play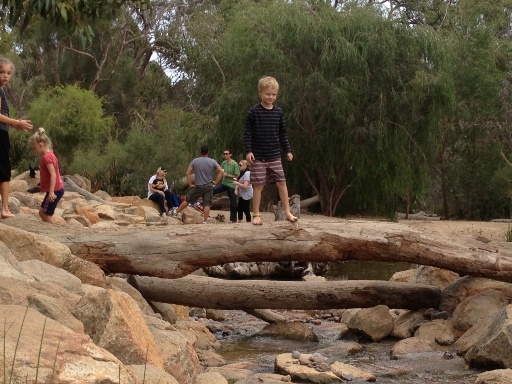 Put on a raincoat and gumboots and head out to enjoy some nature play while it's raining outside. The rain brings out lots of amazing creatures you don't see in the warmer months. Find Nature Play Parks here
Indoor Mini Golf
Indoor mini golf is the perfect go to indoor family activity when it's a little wet outside. Find Indoor Mini Golf Perth venues here
Visit Your Local Library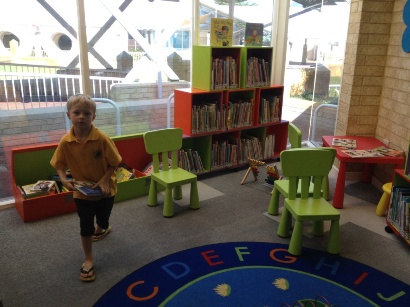 Contact your local library to find out what activities they have to offer families like rhyme time and story time. Find your Local Perth Library here
WA State Library
The Place at the WA State Library is the dedicated children's area of the library. There are lots of books of course, as well as activities, displays, puppets, dress ups and lots of comfy cushions and much more.
Landsdale Animal Farm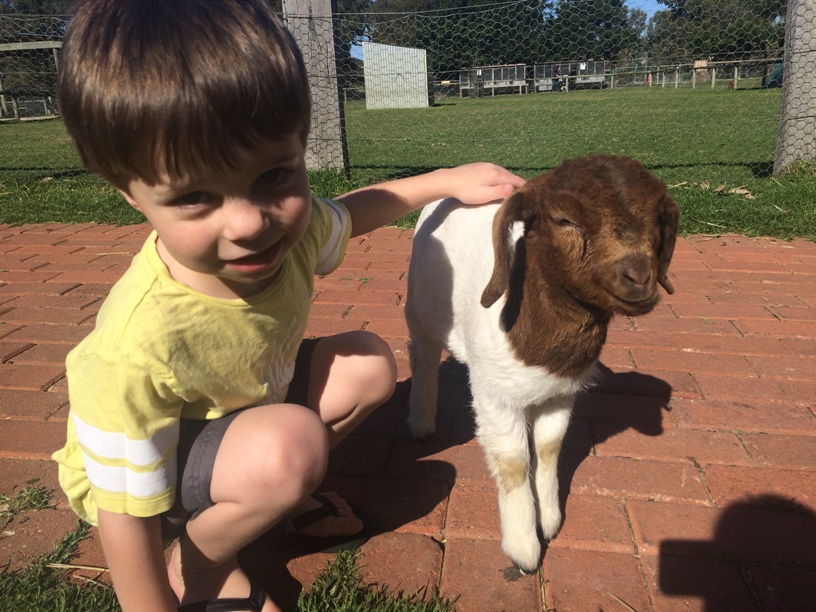 What could be more fun than putting on a rain coat and gum boots and walking around the muddy puddles of a farm. Landsdale Animal Farm has lots of sheltered areas – so you can shelter from heavy rains and take in the farm, gardens and playground during the sunny breaks.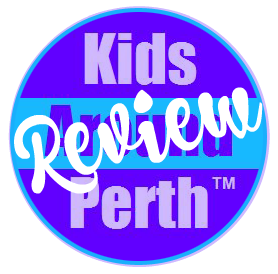 DFES Education & Heritage Centre Museum Perth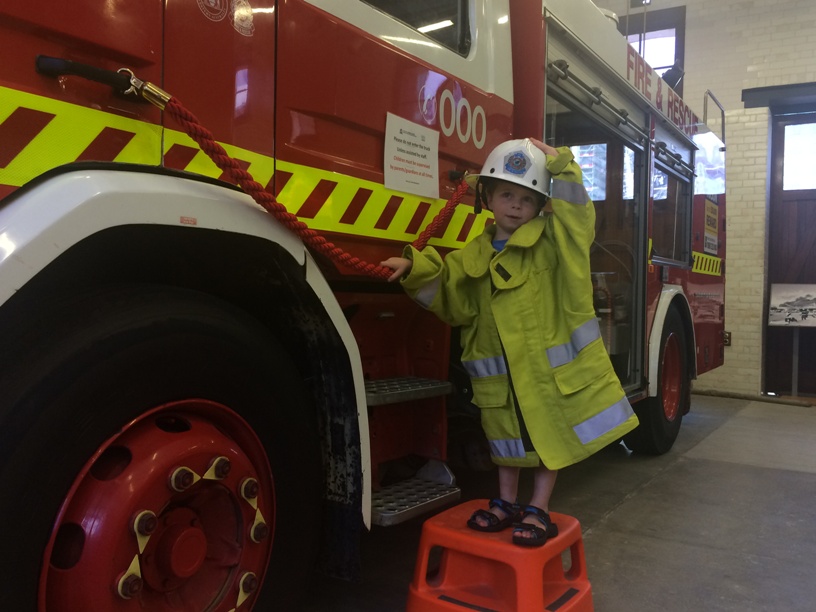 The DFES Education and Heritage Centre is located in the original Perth Central Fire Station. There are lots of displays and activities to do and kids get the opportunity to dress up as a firefigther. It is open Tues-Thurs each week and first and third Saturday of each month.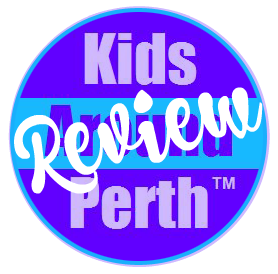 Australian Art Gallery of WA
You'll be surprised how much there is to do for kids at the Art Gallery, they have an interactive drawing space and trails kids can follow, catch the train into the city and make a morning or afternoon of it.
Bunnings DIY Workshops & Play Areas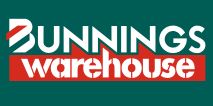 Book in for a DIY Kids Workshop at your local Bunnings. Most also have a play area and cafe and some Bunnings have free babycinos with every coffee purchase too.
Free Indoor Play Areas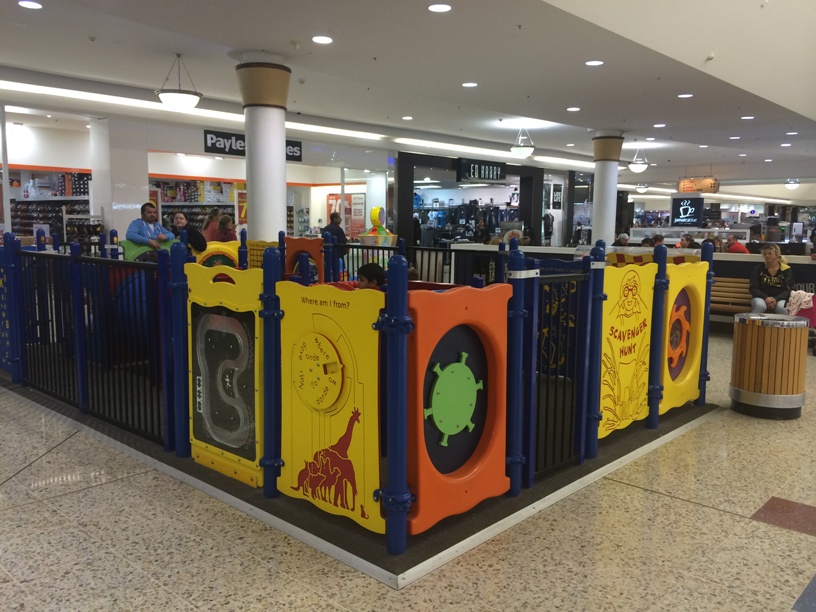 Take the kids to your local shopping centre play area and enjoy a coffee while the kids play. You can also head to your local Hungry Jacks or McDonalds and enjoy a coffee while the kids play. Find our list of Free Indoor Play areas here
Casual Toddler Gyms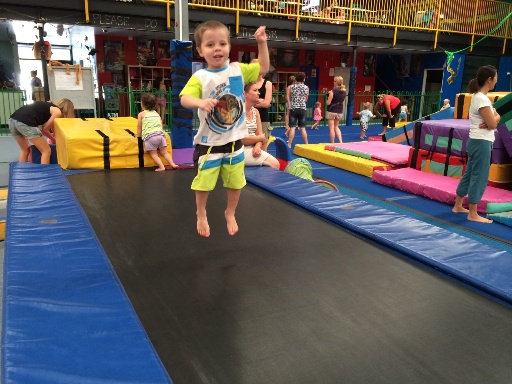 Take the kids along to a pay as you go indoor casual toddler gym session! No need to book for these sessions. Find our list of casual toddler gyms here .
Museums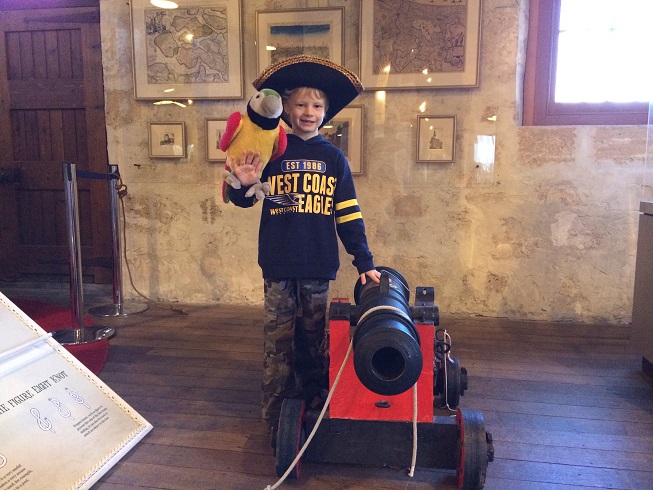 Most people know about the WA Museum in the city, but did you know there are other museums throughout Perth with lots of interactive exhibits for kids, and often great school holiday activities. Find a list of family friendly museums in Perth here.
Trampoline Centres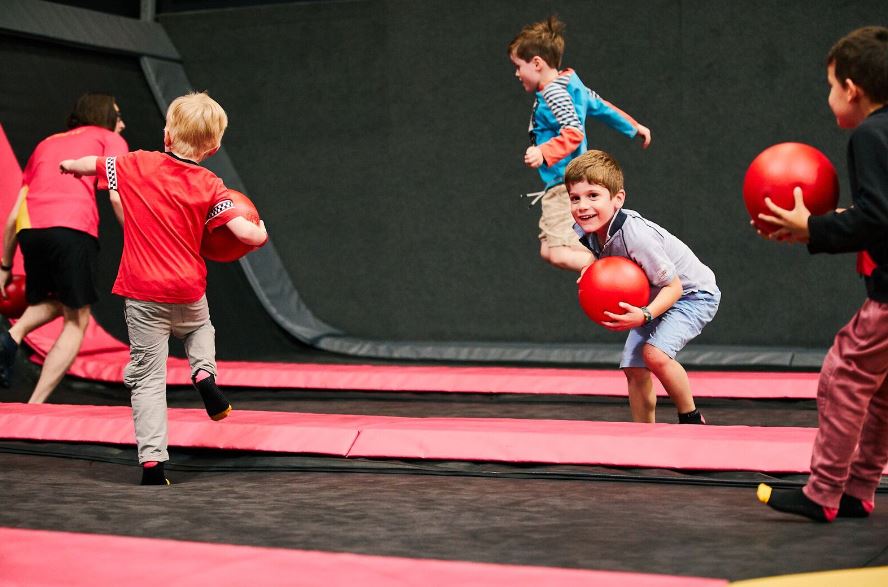 Pictured: Bounce Inc
What better way to keep active when it's raining outside than a jump session. Look out for Mums & bubs sessions too for younger ones. Find Perth's Trampoline Centres here.
Parent & Child Movie Sessions
Get along to a special parents and baby/child screening of the latest blockbuster movies. Find venues and session information here.
Ten Pin Bowling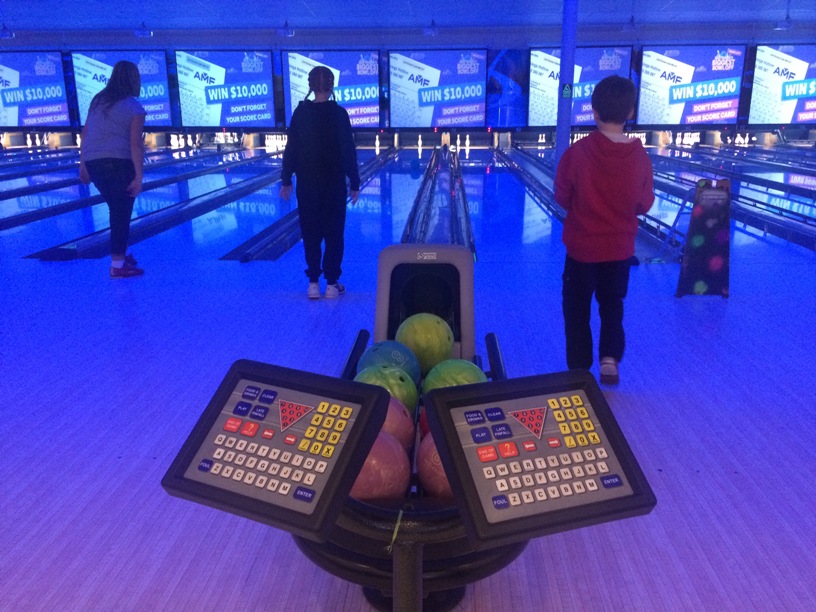 Take the kids out for something to eat and a game or two (or more of bowling). Ten Pin Bowling is a great way to enjoy some fun, friendly, family competition. Find Perth Ten Pin Bowling Centres here .
Laser Tag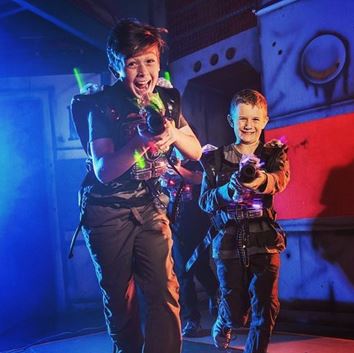 Settle that family rivalry with a game of laser tag. Look out for school holiday specials at your local centre. Find Perth Laser Tag Centres here.
Rock & Wall Climbing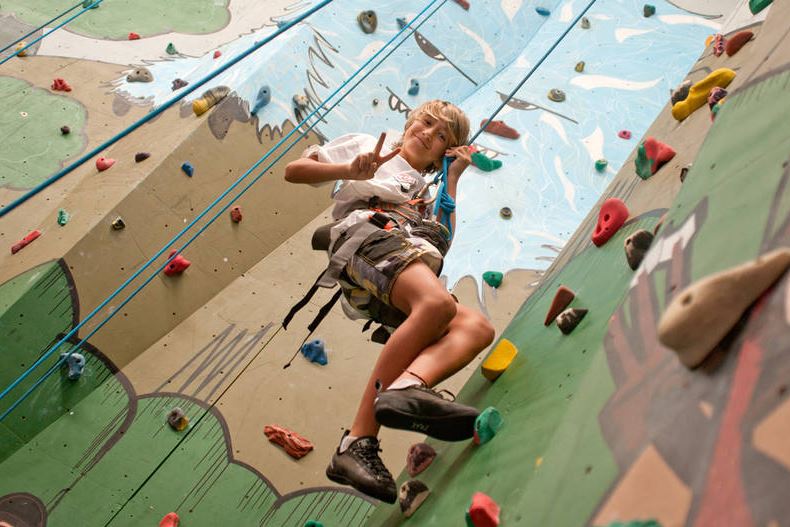 Rock Climbing is a great way to be active as a family and spend quality time together. Find Perth's Rock Climbing and Bouldering Centres here .
Cockburn ARC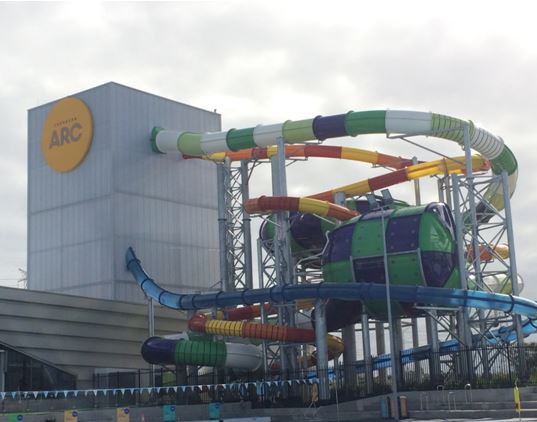 Enjoy affordable after school, weekend and school holiday water slide action all year round at Cockburn ARC
Roller & Ice Skating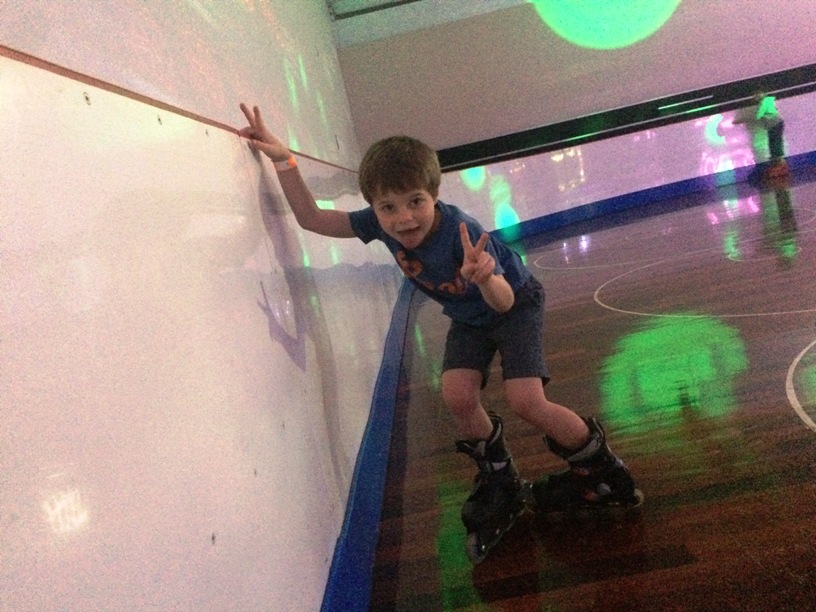 Indoor fun old school style with a roller or ice skating sessions. Show the kids how you used to have fun back in your day. Find Perth's Roller & Ice Skating venues here.
Picasso Park Alkimos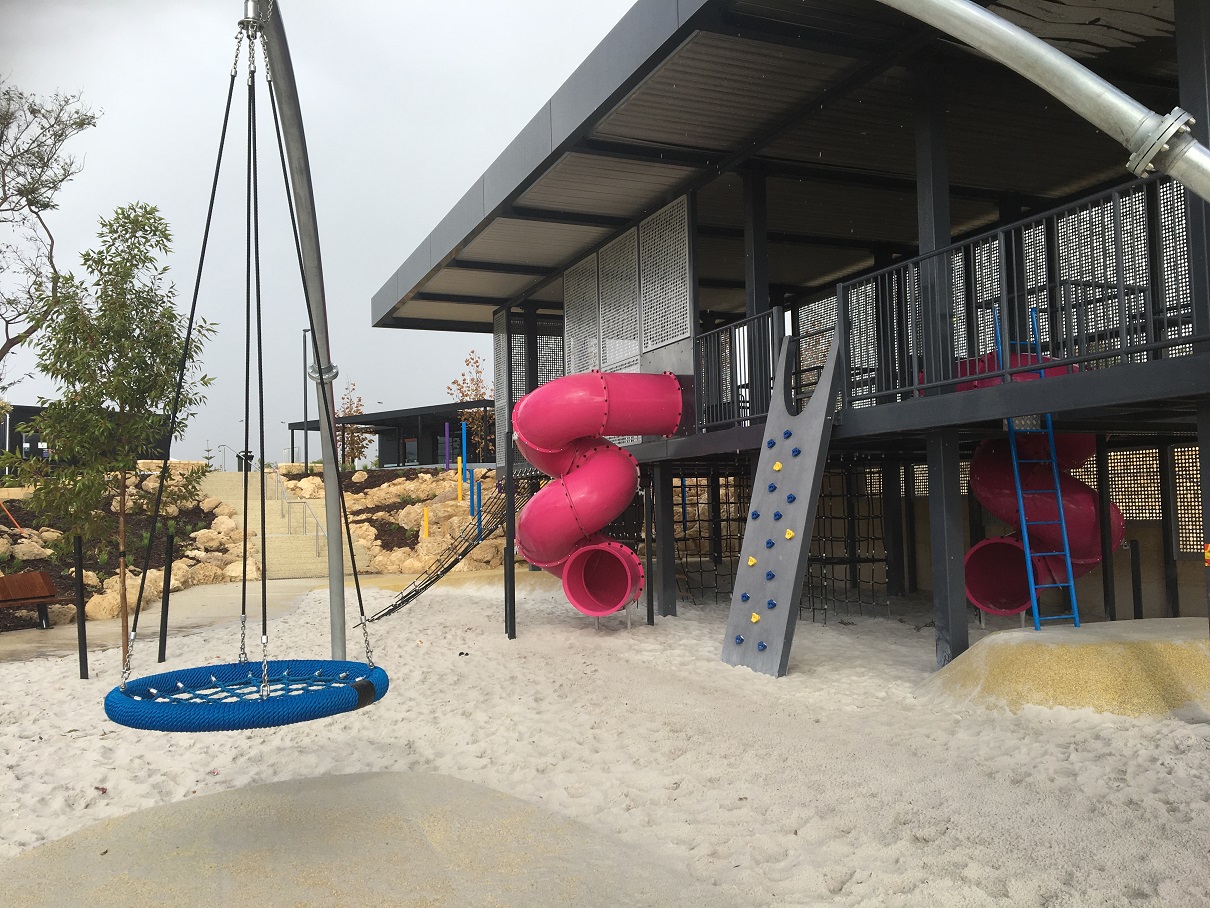 This is the only park in Perth we have seen with a semi enclosed and covered playground. The multilevel play structure has rope climbs and slides that take you from one level under complete overhead cover. Perfect for a rainy day play!
What Items Should You Pack on a Rainy Day Outing With Kids?
Going out with the kids on a rainy day can really put a damper on the fun of outdoor activities, but that doesn't mean you can't enjoy yourselves! To make sure your outing is as safe and enjoyable as possible, be sure to pack some essential items.
Bring along an umbrella and waterproof coats for everyone to keep them dry. Sturdy shoes are a must to prevent slipping in wet conditions and don't forget hats!
An old towel is great for wiping off any wetness once you get inside, while a few disposable ponchos are always good to have in case of unexpected showers. Be prepared and your rainy day outing will still be full of fun memories!
How to Keep Your Child Safe and Healthy During Rainy Days?
Rainy days can be both a fun and challenging time for parents. Keeping your child safe and healthy while they play outside during the rain is essential! The best way to start is by keeping them dry with proper outerwear such as a rain jacket and boots.
You should also check the temperature and humidity of the day, as these conditions can bring about illnesses if your child shares wet items with others or gets too cold or hot.
Additionally, teaching your child basic safety rules is another great way to safeguard them. Some of the rules might include holding hands as you cross the street as the road might be slippery during rainy days.
Lastly, make sure to stock up on first-aid supplies in case of an emergency! Now that you are equipped with some tips, your child will have wholesome fun in the rain without any risks.
Which one of these great Things To Do on a Rainy Day looks great to you? Are any of these Things To Do on a Rainy Day near you? We hope you have a great adventure!
Find more great adventures here
Happy Exploring!!
We make every effort to ensure all this information is up to date but should be used as a guide only. Events do get cancelled or changed and venues can close without notice. Always follow the links provided for up to date information on an event or activity. If you know of a change or cancellation we've missed then please contact us to let us know.