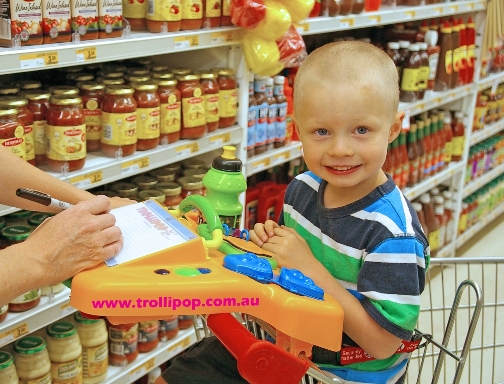 Trollipop is the ultimate shopping with kids helper. It attaches easily to a standard supermarket trolley and has somewhere to hold kids drinks, snacks, toys, your shopping list and more! Take the juggling out of shopping with kids, with Trollipop!
Win 1 of 5 Trollipop's (valued at $59.95 each)*
(*Note: Competition only open to Perth & WA residents, see T&Cs for full conditions)
---
Back to Competitions
---
We make every effort to ensure all this information is up to date but should be used as a guide only. Events do get cancelled or changed and venues can close without notice. Always follow the links provided for up to date information on an event or activity. If you know of a change or cancellation we've missed then please contact us to let us know.