Blue Lotus Cafe Waldecks Stirling Features: Cafe * Toilets * High Chairs * Kids Meals * Kids Colouring In & Books * Fish Pond * Baby Change Table * Indoor & Outdoor Dining * Fully Fenced Kids Play Area * Dogs Friendly * Open Daily
The Waldecks Cafe Stirling will no doubt surprise you! It has beautiful indoor dining and outdoor dining in a stunning garden setting, complete with water feature and fish pond, plus a fully fenced play area that younger children will love.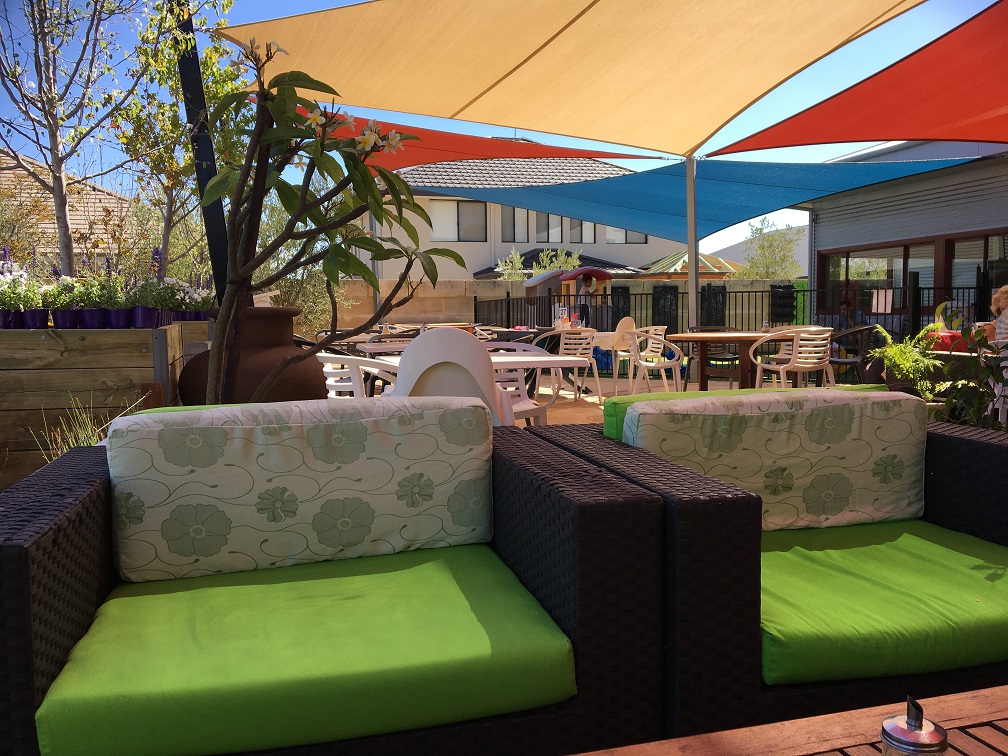 There is lots of room inside and outside and you can choose from lounge dining settings or traditional table and chairs dining settings.  With plenty of room for prams it makes a great place to catch up with other parents.  The decor is beautiful with lots of chalk boards, uplifting quotes around the place, and you can also purchase some unique produce such as jams, pastas, rice and pasta sauces while you are here.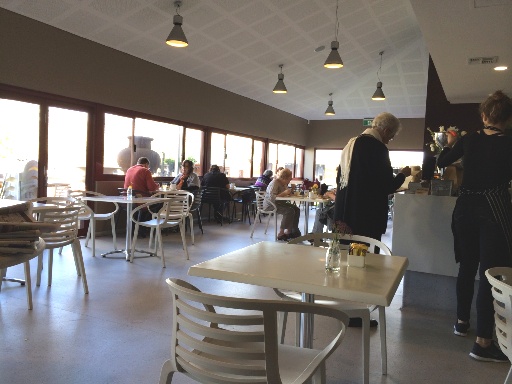 They have a great range of light meals and drinks on the menu and they have a kids menu too.  My son ordered the mini lamb burger, but unfortunately he is a bit fussy and it came out more like a lamb sandwich.  The lamb had an Indian flavour so he didn't enjoy it (but that's ok Mum gave it a good home). Some of the other items on the kids menu he probably would have enjoyed more, and the portion size was good for the price.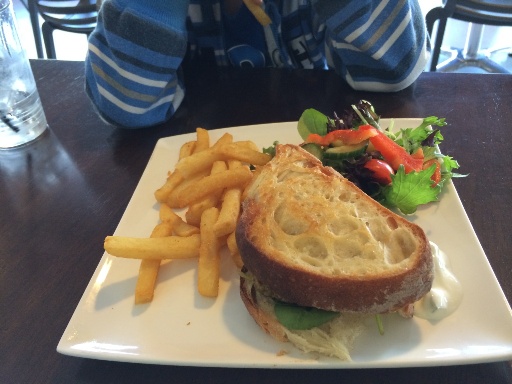 It's a great place to bring the grandparents, we took my boys grandparents along today and they loved it! Dad enjoyed a Devonshire Tea & scones and they loved wandering around the beautiful grounds of the nursery and loved the water features and fish pond in particular.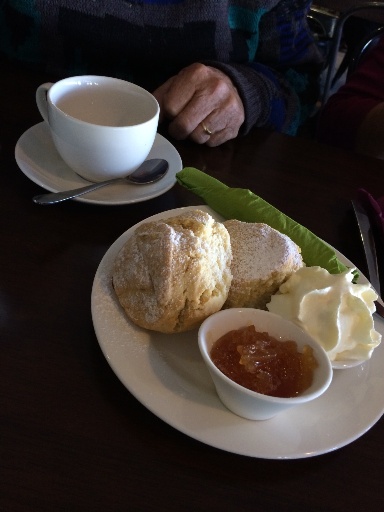 Inside there is also a great range of books and colouring in for the kids, so this is a great place to dine with kids no matter what the weather.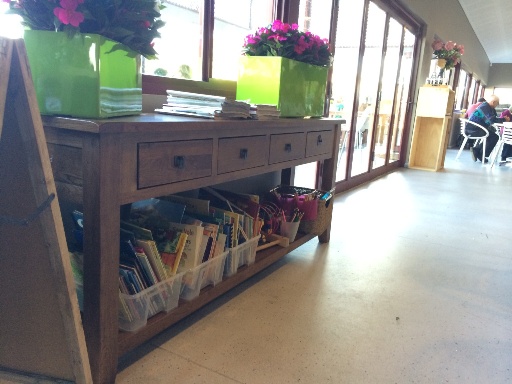 The outside dining area is simply beautiful, and is covered with bright shade sails. Alongside the lounge dining areas is a coy pond with water features that makes for the perfect place to enjoy the full garden dining experience.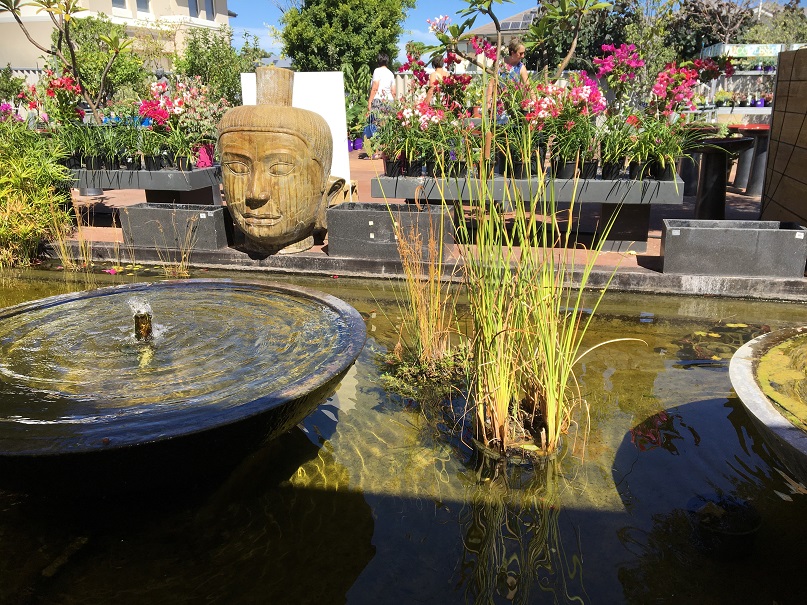 The kids fenced play area is located alongside the dining area too, and features a small plastic play structure, toys and blackboards all an artificial lawn surface. With the garden dining, pond, play area and plenty of room this really is one of the most perfect places to meet with other parents, relax and enjoy the serenity of the gardens. Note: dogs are allowed on the lead in the garden dining area too.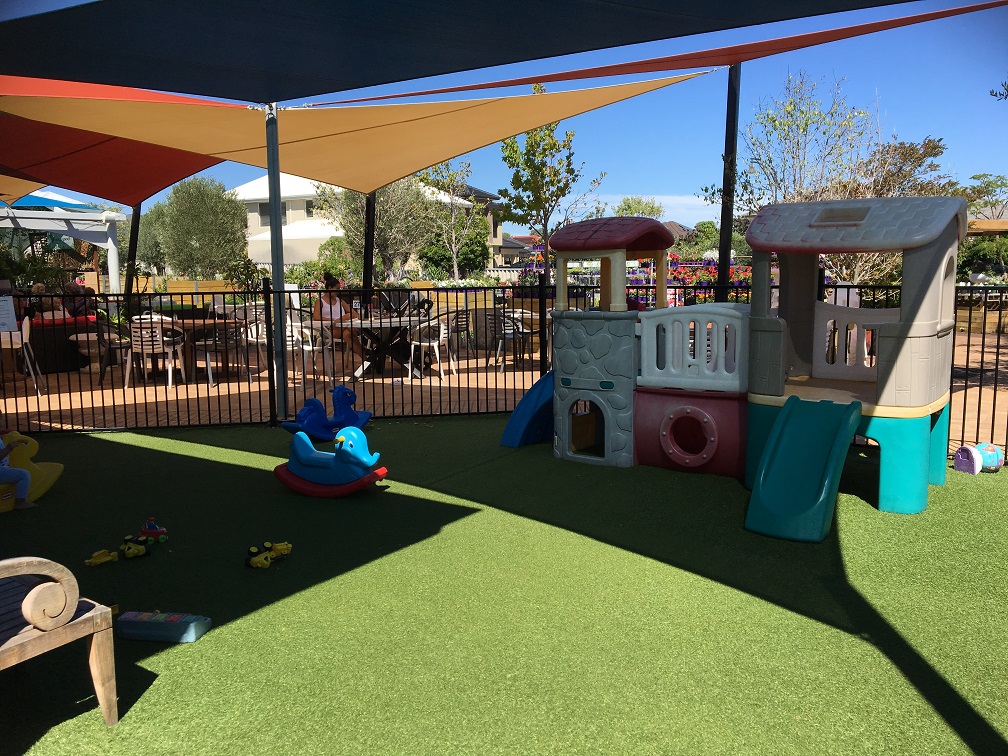 No matter what the weather, Blue Lotus Cafe Waldecks Stirling ticks all the boxes for family friendly dining with great food, great atmosphere and decor, kids meals, play area and colouring in inside. Check it out we are sure you will love this place too. It's open daily with varying hours for winter and summer (find open times on website linked below)
More information : www.waldecks.com.au/cafes
How to Get There:
---
Back to Family Cafes , Dog Cafes
---
You may also be interested in reading about



Fun indoor play centre with play for kids from 0 up to 15 years.




From adventure to a fairy tree, you will love this community space and playground




Little T's is the perfect place for coffee catch ups for those with little ones
We make every effort to ensure all this information is up to date but should be used as a guide only. Events do get cancelled or changed and venues can close without notice. Always follow the links provided for up to date information on an event or activity. If you know of a change or cancellation we've missed then please contact us to let us know.