Watermans Bay Features: Fully fenced, shaded playground * BBQ * Snorkelling * Swimming * Single outdoor shower * Water Fountain * Carpark * Toilets Close By * Cafe Nearby

The Watermans Bay Beach & Playground is a little hidden gem on our coast, and is a great spot for a play and a swim with young children – you may have driven past this spot several times and not realised it was there!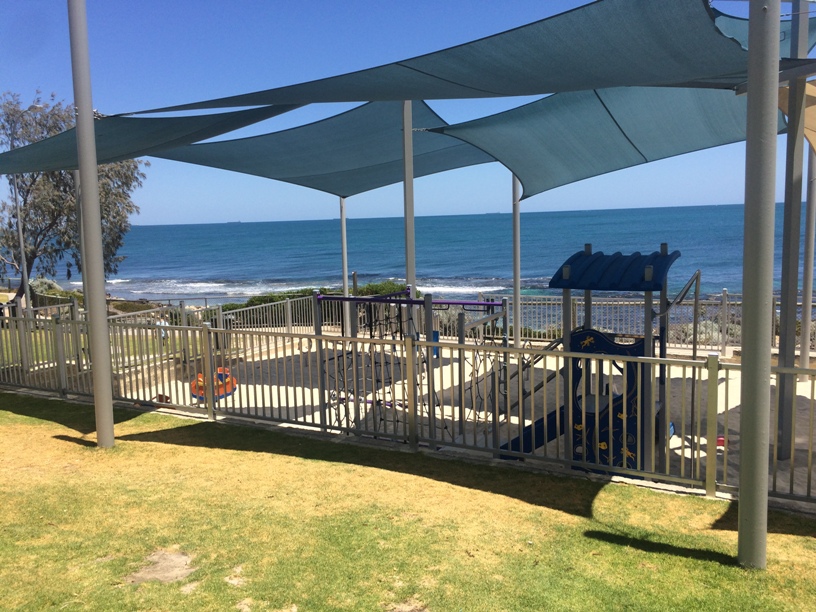 The fully fenced playground (that was replaced in 2016) is located overlooking the beautiful Watermans Bay. It is a picturesque spot on a sunny day. The grassed area around the playground is beautiful with a few little shady spots under trees, so you can enjoy a picnic lunch or dinner. Just south of the playground is a barbeque and a picnic table. You can find a shower and water fountain near the playground also.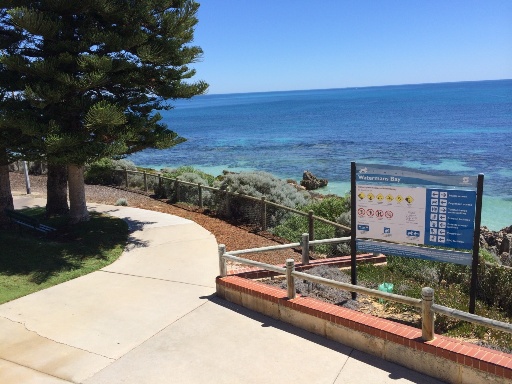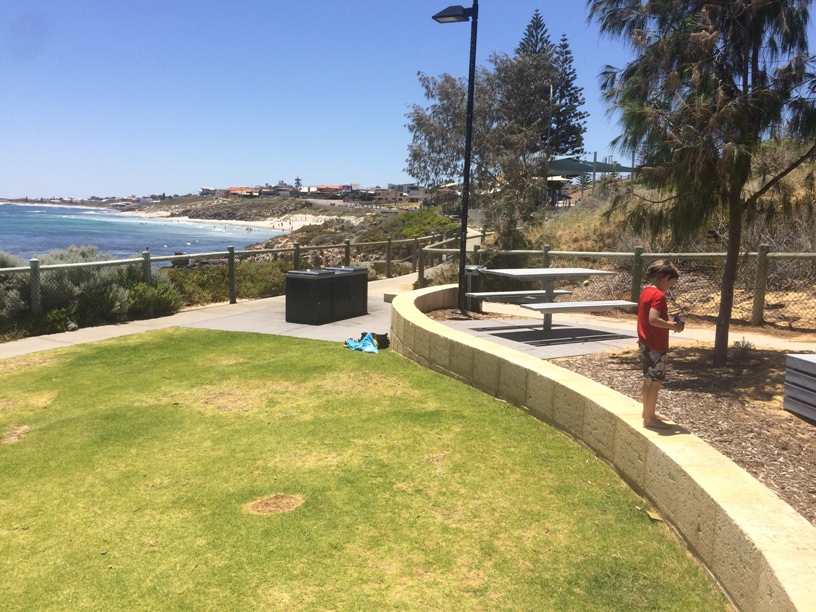 Entry to the beach is just in front of the playground, and takes you down to the most gorgeous little cove.  This spot is great for little ones to swim or bigger kids to have a go at snorkelling.  It's well protected by the reef so the water is generally calm and there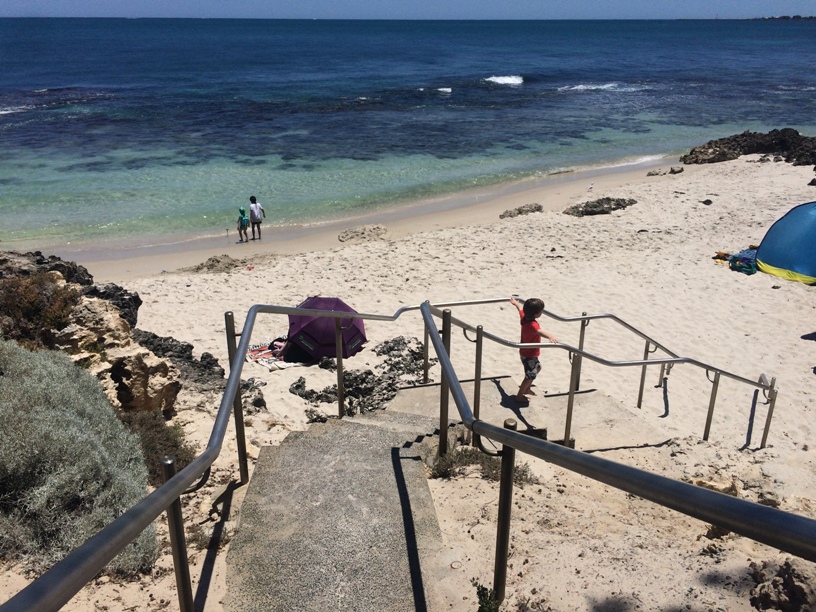 There is good sized car park just south of the playground and is only a short walk to the playground and beach area. Watermans Bay is best visited during the week while the kids are at school or possibly late in the evening, as it could get pretty busy here on a warm day on the weekend and parking may be tricky. If you want a coffee or a bite to eat The Little Bay is just across the road (it's open daily), and if you need a toilet there are toilets not too far away if you walk towards Beach Rd (north).
How to Get There: West Coast Drive, Watermans (Park at the carpark near the end of Margaret St)
Posted by Lauren, 25th February 2014. Updated 17th January 2017
---
Back to Beaches , Playgrounds
---
You may also be interested in reading about



Family friendly beachside dining with playground and fabulous sunsets
We make every effort to ensure all this information is up to date but should be used as a guide only. Events do get cancelled or changed and venues can close without notice. Always follow the links provided for up to date information on an event or activity. If you know of a change or cancellation we've missed then please contact us to let us know.