Wongin Park Henley Brook Features: Playground | All Abilities Play | Crooked Spire Cafe (Open Saturday – Wednesday) | Water Play | Water Fountain | Picnic Tables | Seating | Basketball Court | No BBQs | Toilets (In Cafe)
Finally a park the parents love just as much as the kids! Wongin Park Henley Brook is a cubby house themed playground perfectly located in front of the Crooked Spire Cafe (open Saturday to Wednesday)..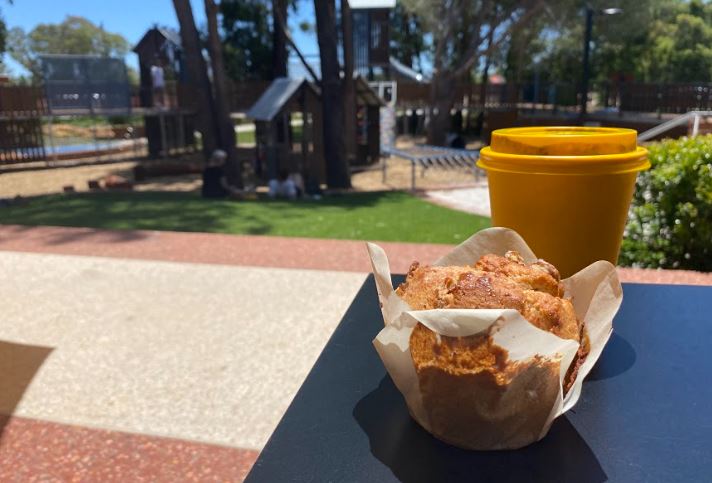 This is the best playground with cafe we've seen to date! The Crooked Spire Cafe overlooks the playground and you can either dine and the cafe or take your food onto the grass for picnic style dining right in front of the playground.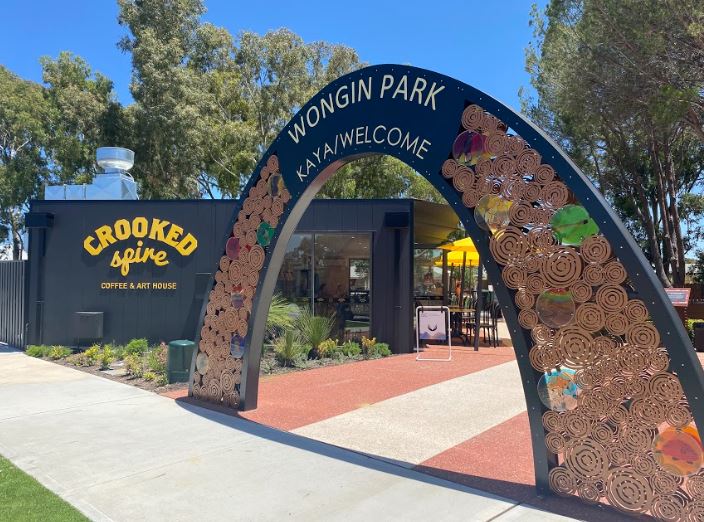 The playground has two levels with an all abilities access boardwalk that extends all the way around and features access to cubby houses, slides and sensory play features.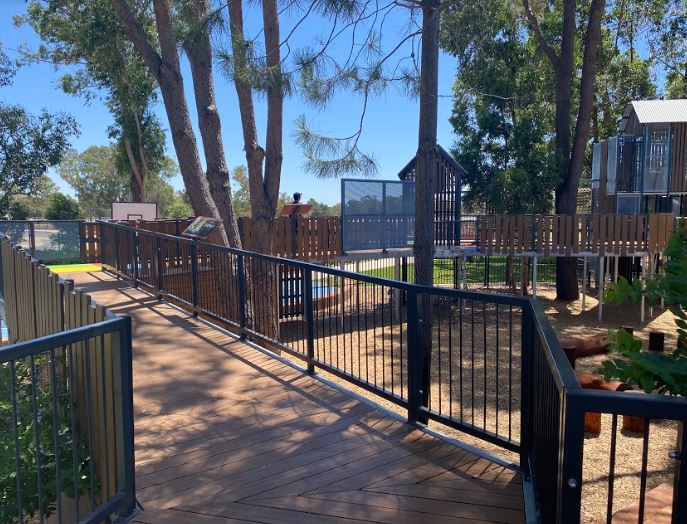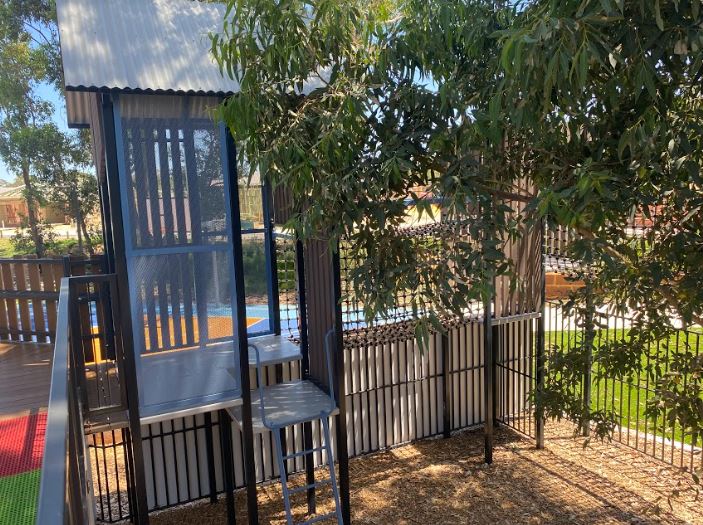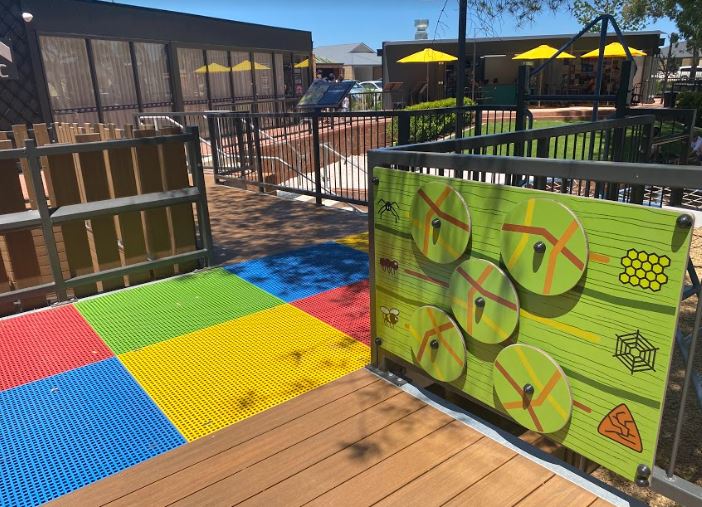 Elevated cubby houses are accessible from the ground too.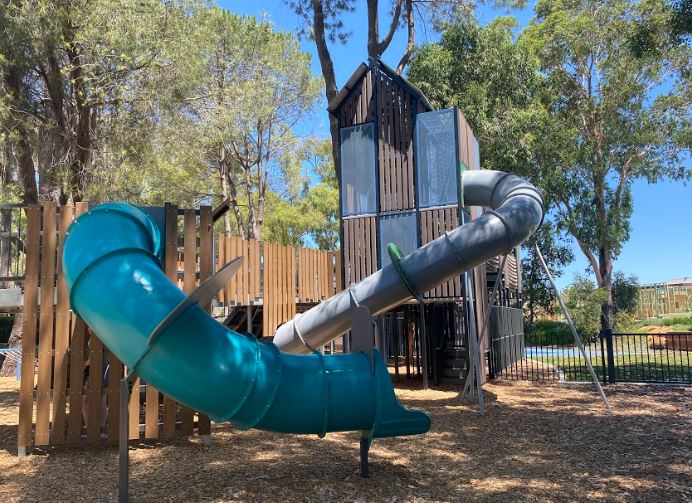 And there's lots of ground level play, with something for all ages, including more cubby houses, rope obstacles, climbing walls, water play and sand play.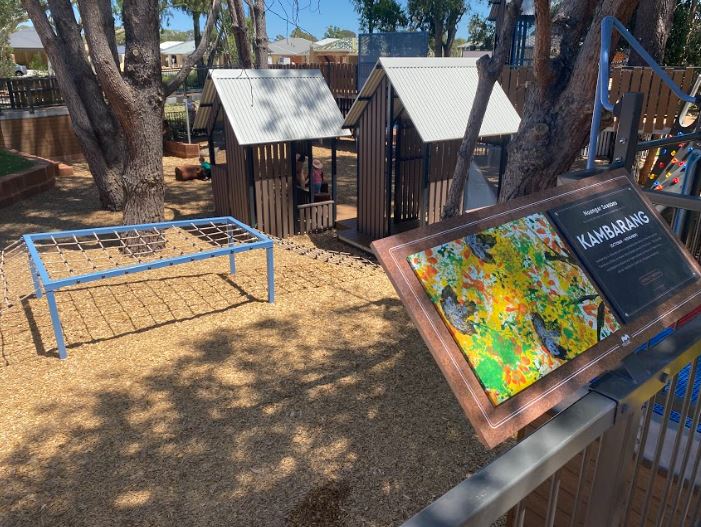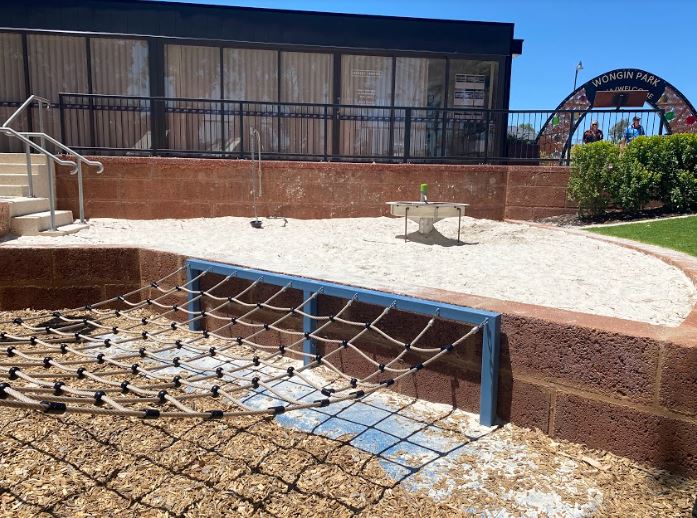 Behind the playground is a half basketball court also.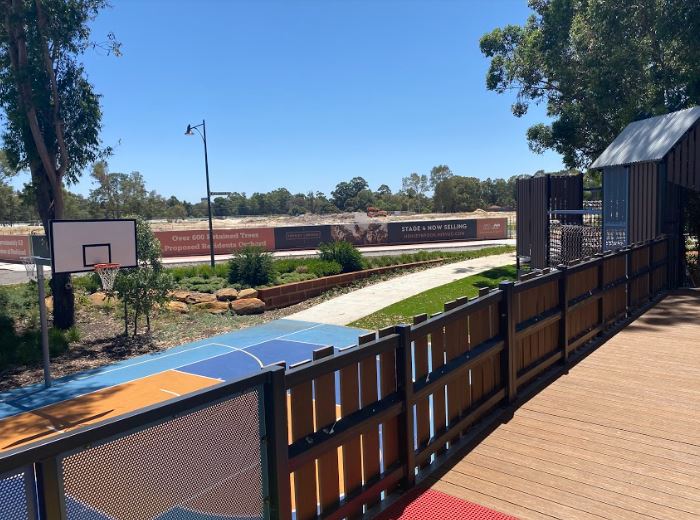 The park has excellent natural shade from the established trees that have been maintained and of course underneath the elevated deck is a nice shady place to play too.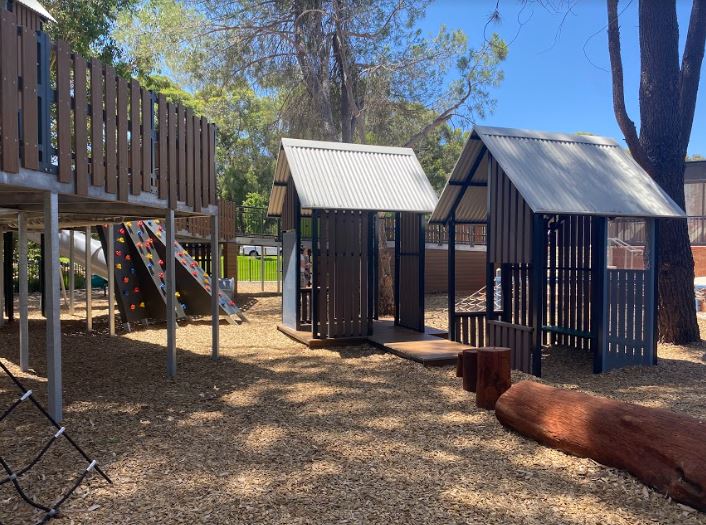 There's lots of grassed area around the park including right in front of the cafe, facing the playground. Be sure to bring your picnic rug along.
Be sure to also have a wander around the park, you can find several artworks as well as plaques with information on the Six Seasons on the Noongar Seasonal Calendar. The artworks were created by local school children from the Moorditj Noongar Community College. Find more info on the Wongin Park Art Trail here.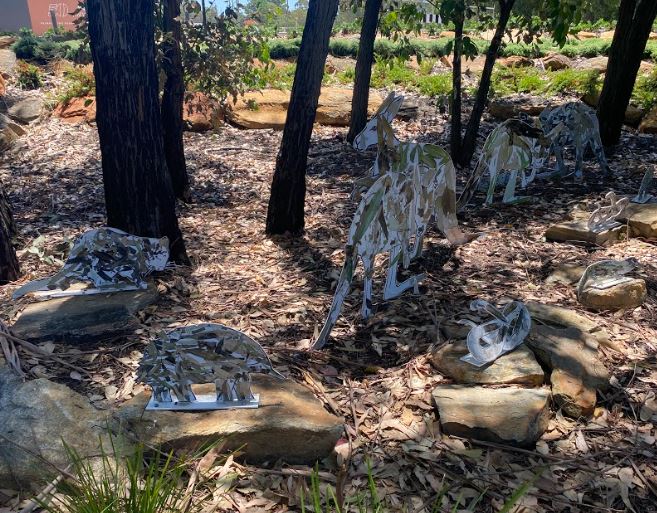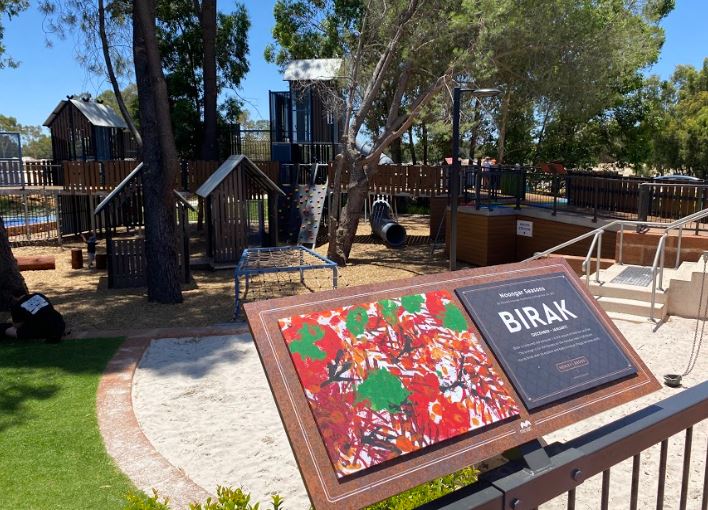 Crooked Spire Cafe is open Saturday to Wednesday (note: it closes at 1pm, check facebook for up to date open times) and has a range of light meals, hot & cold drinks and icecreams, with everything from healthy options to treats. Kids meals are available on the menu and high chairs are also available. There is a real Sunday session vibe here with the tunes playing, friendly service and of course the beautiful outlook and proximity to the playground.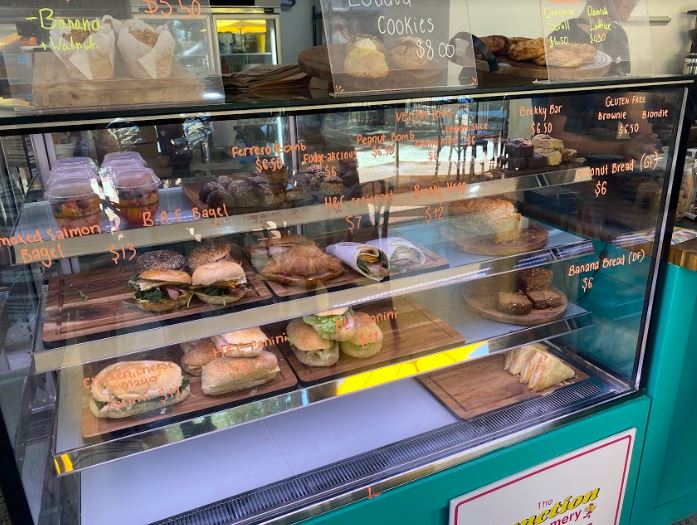 We highly recommend a visit to Wongin Park Henley Brook between Saturday and Wednesday when the Crooked Spire Cafe is open (please check opening hours before you go – closing time was 1pm at the time of this review). This spot is for the parents and carers as much as it is for the kids and makes a fun and relaxing outing for the whole family. Toilets are located within in the cafe and are accessible during open times. Note: There are a few parking bays and some street parking. You may find parking a little difficult on a busy day.
How To Get There:
Review by Kids Around Perth Reporter Lauren, 3rd January 2023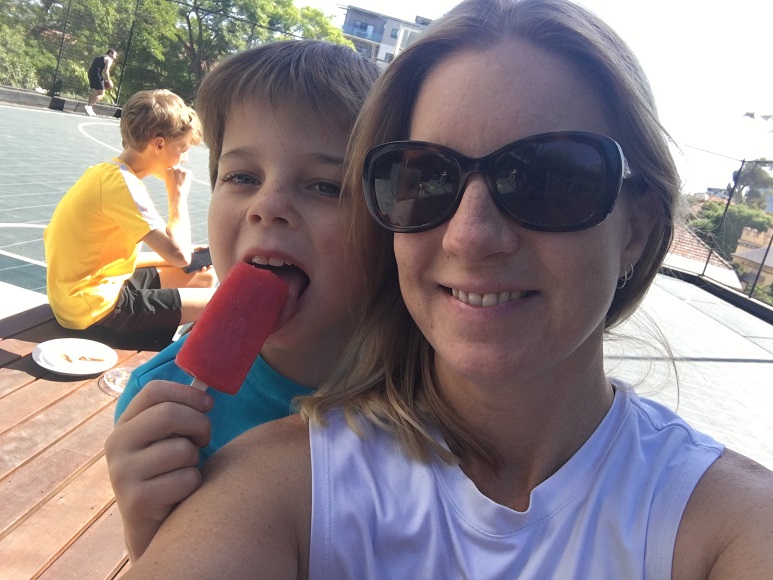 Lauren Angove – Kids Around Perth Founder / Owner / Mum of two boys
Born, bred and living in Perth (except for 8 years working and living in Port Hedland WA), Lauren loves exploring the ins and outs of Perth & WA and sharing her finds with families. Margaret River and the south west are her favourite getaway locations.
---
Back to Playgrounds , Swan Valley Playgrounds , Playgrounds with Water Play
---
We make every effort to ensure all this information is up to date but should be used as a guide only. Events do get cancelled or changed and venues can close without notice. Always follow the links provided for up to date information on an event or activity. If you know of a change or cancellation we've missed then please contact us to let us know.