Yanchep Lagoon Features: Reef Protected Beach | Patrolled Beach | Good Snorkelling | Toilets & Showers | Cafe Nearby
Yanchep Lagoon in the perfect family road trip destination, located approximately 45 minutes drive north of Perth. The The long outer reef, approximately 20 from the shore creates these calm and spectacular torquoise waters and amazing snorkelling in the right conditions.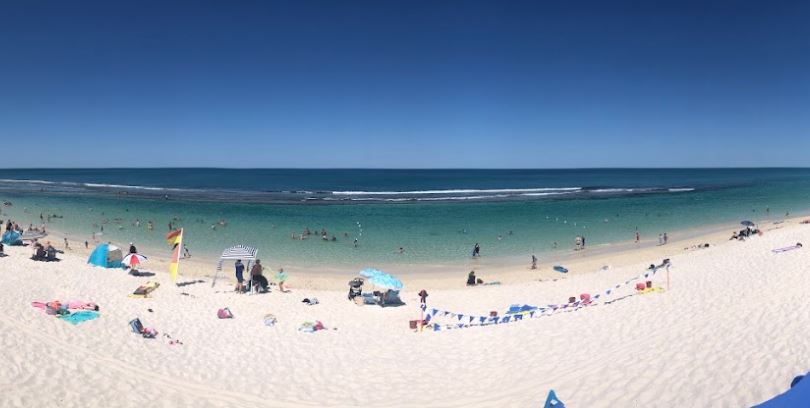 The best time to visit Yanchep Lagoon is on a low tide with an easterly wind, although expect a lot of other people to also have the same idea. It's a super popular spot in perfect condtiions.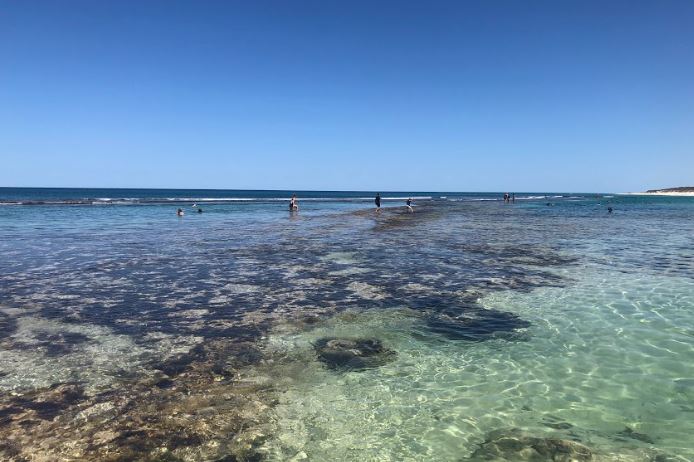 Whatever you do, don't forget your snorkelling gear there are lots of fish and other marine life to spot in and around the reef. If you want to do some walking on the reef during low tide, be sure to bring along a pair of ?? aqua shoes ? , to protect your feet from cuts and stings on the reef.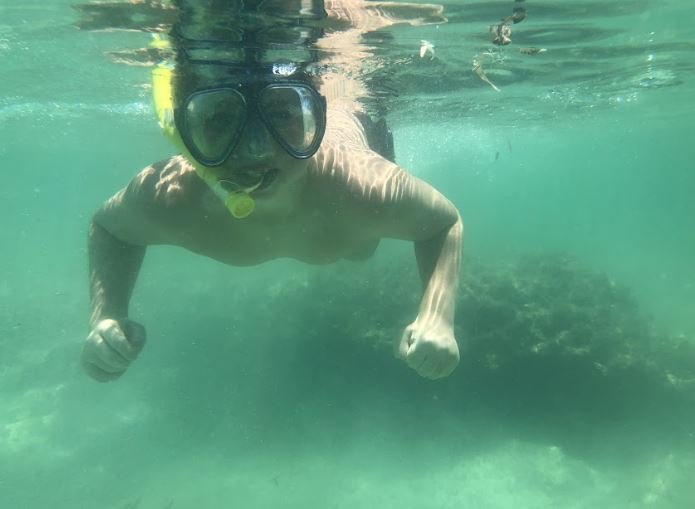 Remember though to leave nature as you found it, get up close and observe but don't touch or remove anything and leave only footprints behind. Please also note that strong surges can occur around the reef when the tide comes in, so be careful both in the water and on the reef during this time. Be sure to supervise children in accordance with Watch Around Water rules and in accordance with the risk present and be sure to swim between the flags.
Yanchep Lagoon is patrolled during the Summer season, has ramp access to the beach and showers, toilets and change facilities at the beach. Parking can be tricky on a busy day, so allow plenty of time to find parking and be prepared to walk a short distance to the beach. If you have lots of stuff to carry it might be a good idea to bring use your pull along beach wagon.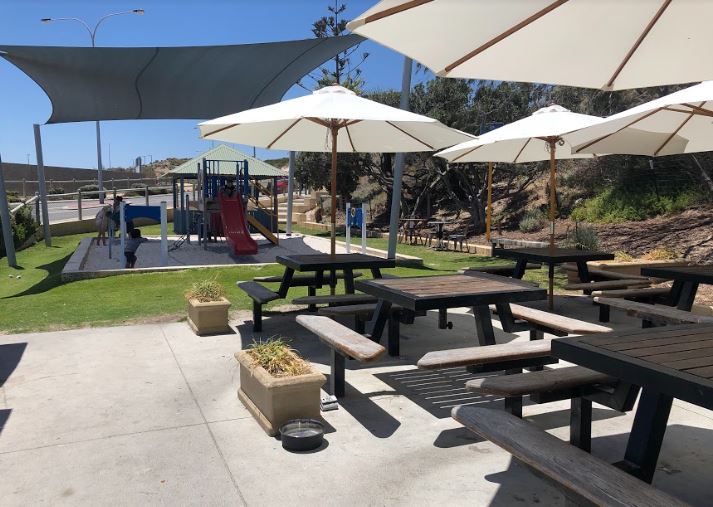 Of course after a hard days swimming and snorkelling at Yanchep Lagoon, you are bound to have worked up an apetite. Grab a table at Orion Cafe (also known as the Yanchep Lagoon Cafe) and have a bite to eat overlooking the beautiful lagoon. They have a range of meals, treats, hot & cool drinks and icecreams. Plus they have kids breakfast options too. A playground is located on the grassed area, and high chairs are available also. Orion Cafe is open daily.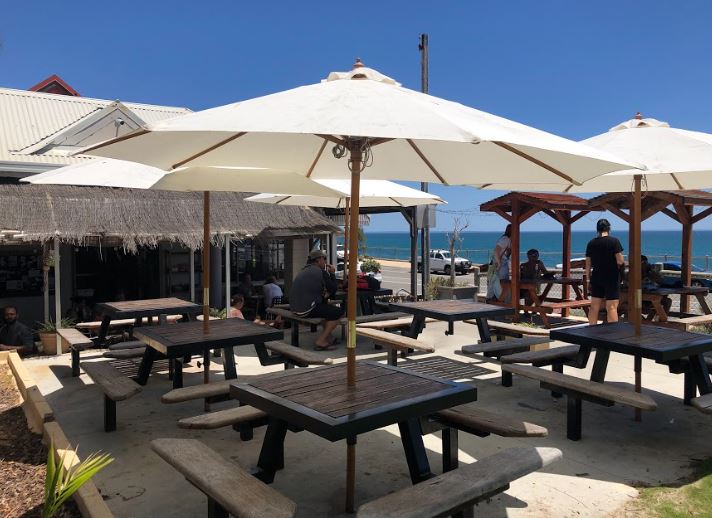 Yanchep Lagoon is one of Perth's most spectacular beaches and snorkelling loactions and is a must do family friendly adventure and road trip destination.
How To Get There:
Review by Guest Blogger Lauren, 17th December 2022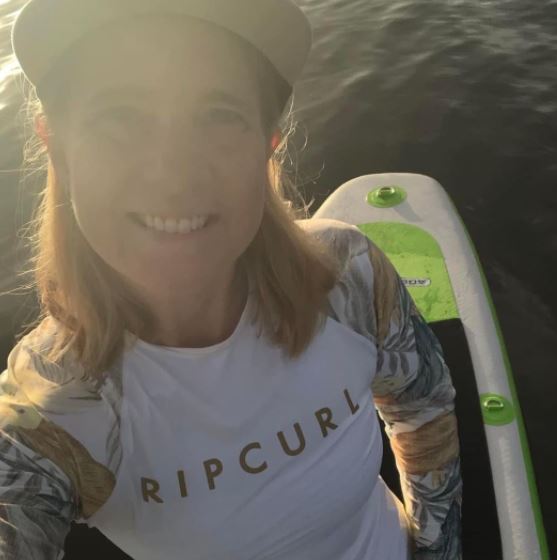 Lauren Angove is an adventurous Perth Mum who loves sharing information and inspiration on all things adventure to help mid-lifers (and their families) be Always Adventure Ready . Follow her for adventure inspiration and advice at www.alwaysadventureready.com and on facebook.
---
Back to Family Friendly Beaches
---
You may also be interested in reading about



Enjoy Perth's far northern suburbs with a visit to Campground Adventure Playground Yanchep




Small but very cool suburban playground in Perth's far north




Big adventure playground amongst tall trees, with bmx track and the amazing climbing frame to challenge the bigger kids
We make every effort to ensure all this information is up to date but should be used as a guide only. Events do get cancelled or changed and venues can close without notice. Always follow the links provided for up to date information on an event or activity. If you know of a change or cancellation we've missed then please contact us to let us know.