Perth, the capital city of Western Australia, is known for its beautiful beaches, vibrant culture, and natural attractions. One of your kids' most popular activities is visiting animal farms, zoos, and aquariums in and around the city.
These places offer a unique opportunity to learn about a variety of animals and their habitats. They offer an amazing experience for visitors to learn about and interact with a diverse range of wildlife, from the majestic lions and tigers to the cute and cuddly koalas and kangaroos.
Your kids can also understand the importance of conservation and protection of endangered species by visiting animal farms, zoos, and aquariums.
In this blog, we will take a closer look at some of Perth's best animal farms, zoos, and aquariums and what makes them so unique.
Whether your kids are animal lovers eager to interact with exotic creatures or are simply curious about the natural world, these places in Perth have plenty to offer.
Awesome Animal Farms in Perth
There are plenty of animal farms in Perth that can provide an opportunity to interact with different farm animals and learn about their lifestyles and needs.
Whether you're looking for a fun day out with your family or friends, or you're a nature lover seeking a peaceful retreat, these farms are must-visit destinations. Here are some of the best animal farms in the city.
The Landsdale Animal Farm School is a wonderful day trip destination located just a short 30-minute drive away from Perth City. Here, your kids can get a taste of the country's life and enjoy an array of activities and attractions.
The farm area is mostly pram and wheelchair accessible and contains a large selection of animals for children to explore. You can discover the beautiful and serene gardens, filled to the brim with colours, aromas and sounds of nature on the other side of the farm.
On your journey, explore the exciting gnome trail, where you can hunt for garden gnomes hidden among the trees and flowers. Take a leisurely stroll through the orchard to see what fruits are in season, and pick up some fresh produce to enjoy at your picnic.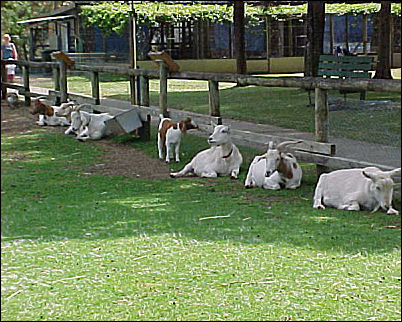 Cohunu Koala Park is a stunning natural habitat located just 40 minutes away from the bustling city of Perth in Western Australia. Visitors can come and get up close and personal with some of Australia's most iconic wildlife, including dingoes, kangaroos, emus, deer and koalas.
With over 30 talking parrots around the park, you can even have a chat with them if you like! As well as having the opportunity to feed many of the animals by hand, visitors can also take a ride on the Cohunu Park Railway.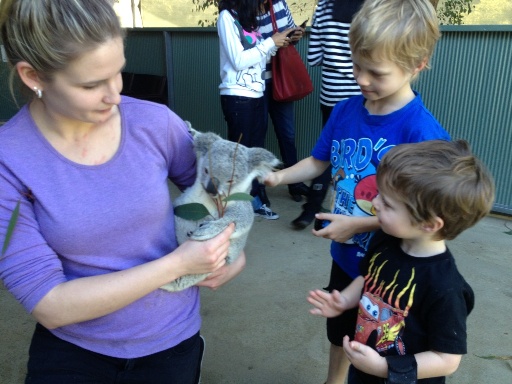 Visiting the Swan Valley Cuddly Animal Farm is an unforgettable experience that both you and your kids will enjoy. Located just half an hour away from Perth City, this is a great way to spend the day in nature.
All of the animals at the farm are friendly and eager for visitors! Everyone gets the chance to get up close and personal with them, learn about their unique characteristics, and even feed them.
The farm is also home to a range of activities and attractions, including a merry-go-round, tractor-train rides, and more.
Sunflower Animal Farm provides a family-friendly experience and is one that kids and adults alike will absolutely love. With its impressive 10-acre space, there are plenty of activities to take part in and animals to meet.
You can pat the friendly animals, feed them from buckets of food that can be purchased on-site or bottle-feed them twice a day. And if the weather isn't good, you don't have to worry – there are some undercover areas to protect you from the rain in winter.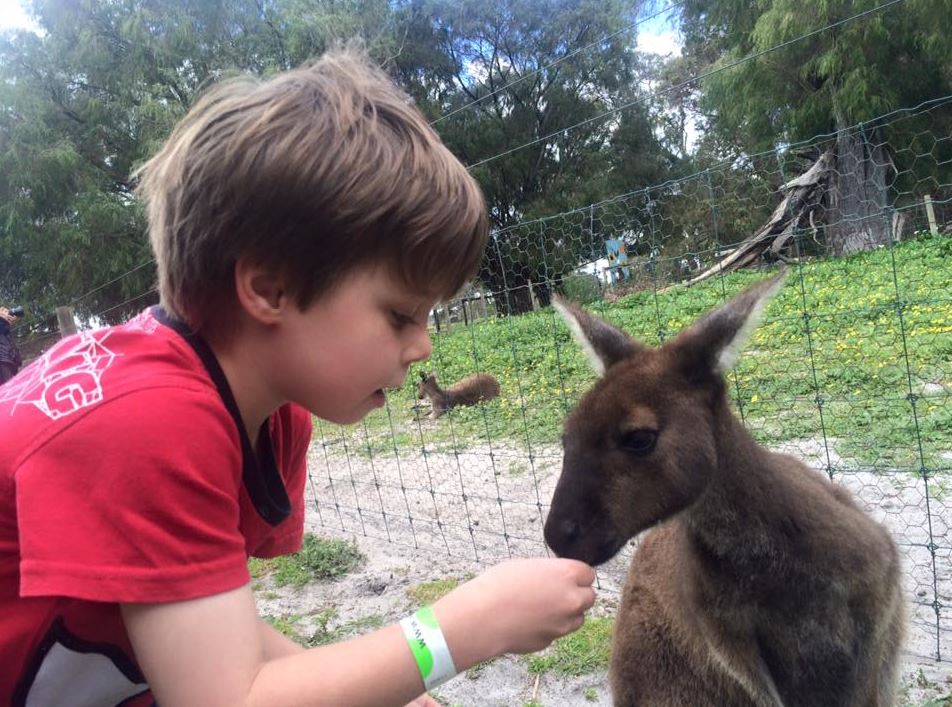 Visiting the Lavender Berry Farm Pemberton is an experience that you'll never forget. The natural beauty is unparalleled, with lush forests, idyllic creeks and rivers, and breathtaking vistas of the majestic Mount Meager and nearby peaks, and an abundance of wildlife.
Their farm is home to a number of friendly and gentle animals including alpacas, ducks, and sheep that you can feed right out of your hand. The alpacas are especially friendly and will come right up to you for some food!
Also, the riverfront park and the adjacent beach provide fantastic opportunities to sunbathe, swim, paddle and fish.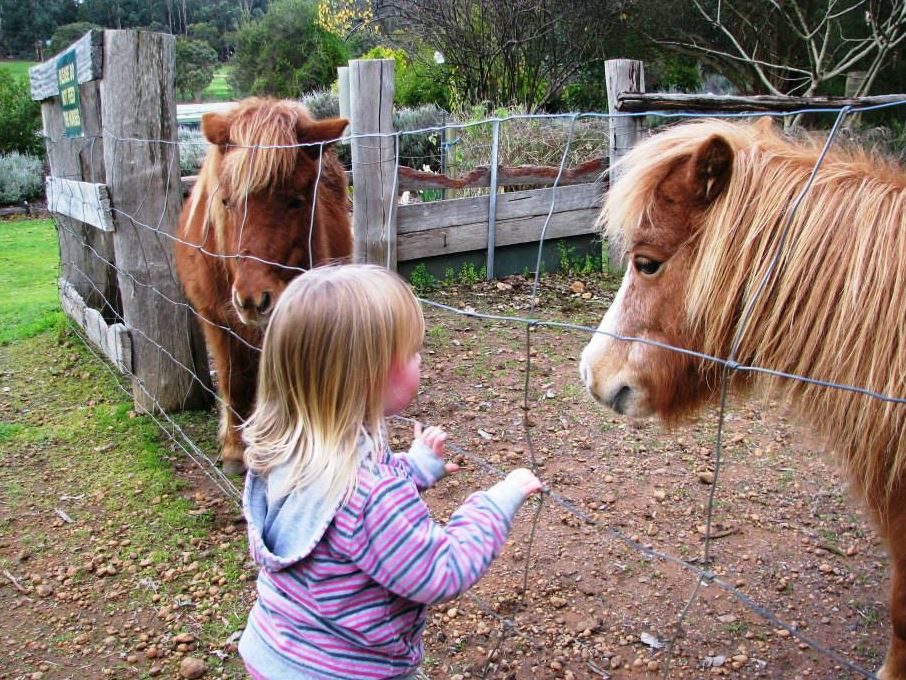 Fun Zoos in Perth
Whether you're a nature enthusiast, an animal lover or simply looking for a fun day out, Perth's zoos are a must-visit destination. Let's get ready to embark on an unforgettable wildlife adventure in Perth's zoos.
Visiting the Perth Zoo should be a must-do activity for everyone while in Perth. The zoo's staff are dedicated to providing a variety of experiences and features that appeal to people of all ages.
From the well-manicured gardens and pathways to the wide variety of animals, there's something for everyone. Some of the wild animals you'll see inside the zoo include an African lion, Asian elephant, giraffe, little penguin, numbat, Sumatran tiger, and so on.
The zoo also offers a range of educational programs, from interactive and creative activities to more formal workshops and lectures.
Caversham Wildlife Park, located in Whiteman Park near the Swan Valley, is home to the largest collection of native wildlife in Western Australia. With more than 2000 animals, birds and reptiles, visitors have the opportunity to interact with a variety of species up close.
At CWP you can watch interactive shows and talks, feed some of the animals and take photos with them. Entry to the park grants access to all these features as well as many other attractions within Whiteman Park.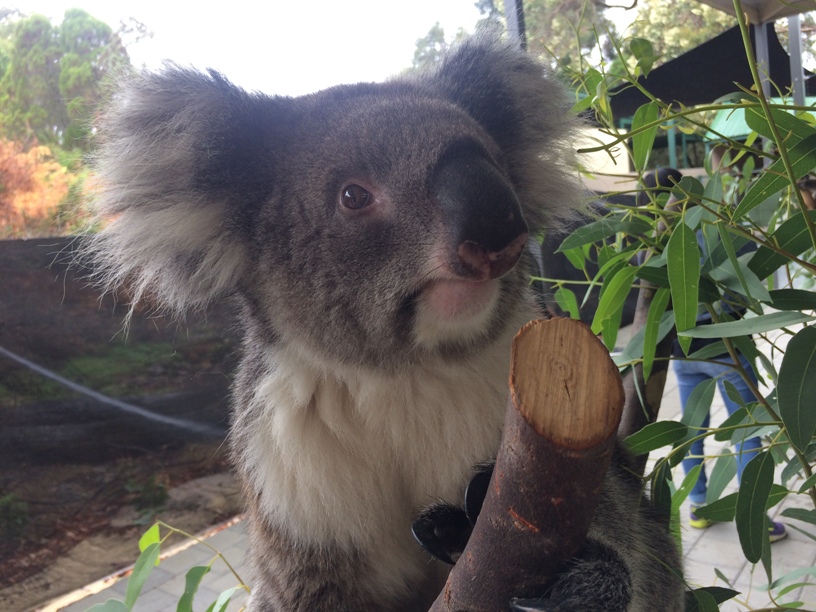 A few minutes' drive from the bustling Armadale town centre, Armadale is an animal lover's paradise. Home to over 400 creatures of 50 different species, including reptiles, mammals and avians alike, there truly is something for everyone here.
From majestic frogs to friendly turtles, from captivating snakes to curious lizards, the centre showcases natural beauty.
The centre also houses a rehabilitation hospital and a "Night Stalk" section, which is dedicated to nocturnal creatures. The rehabilitation hospital works diligently to ensure that animals are safely returned to the wild if possible.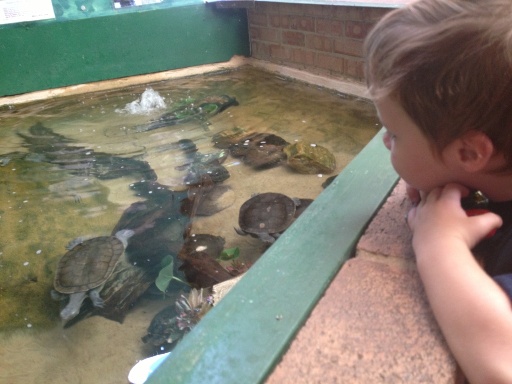 Penguin Island is a must-visit destination for adventure seekers of all ages. Guided tours and interactive displays on this island will help you learn more about its unique ecosystem.
You can explore the many attractions and activities this island paradise has to offer, such as wildlife tours, penguin feeding sessions, snorkelling, swimming and kayaking.
You'll find some of Australia's best-loved creatures on Penguin Island – including New Zealand Fur Seals, Little Penguins and over 500 species of birdlife – so don't forget to bring your camera!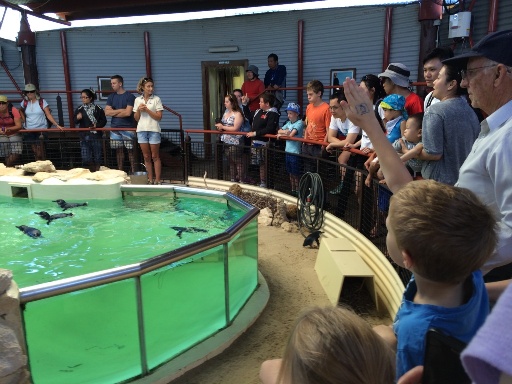 Ranger Red's Zoo & Conservation Park is a unique and memorable destination for people looking for an exciting, hands-on experience with a variety of animals.  All the animals are taken great care of, living in spacious enclosures with plenty of room to roam.
The Zoo offers educational programs and workshops, designed to inspire people to understand, appreciate and protect the environment. You can also opt for its exclusive, overnight stay in the Rainforest Room of their 'Koala Lodge'.
Aquariums in Perth
The city is home to a variety of aquariums and marine parks, offering visitors an opportunity to explore the underwater world. Let's check out some of the best aquariums in Perth that you'll want to visit with your kids.
Ocean Park, a celebrated eco-friendly aquarium, is situated on the stunning shores of the Shark Bay Marine Park in Western Australia. A visit to the park will be filled with exciting, interactive experiences.
Their knowledgeable guides will take you on a tour of the aquarium and show you its diverse range of marine life from creatures. Some include sea turtles and stingrays, fish like clownfish and angelfish.
As you wander through the tanks, learn about conservation efforts to keep our oceans clean and healthy.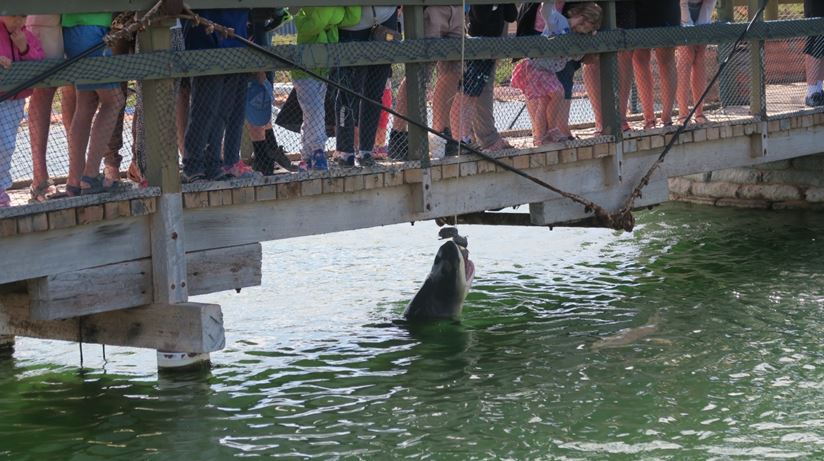 AQWA takes visitors on a magical adventure through 12,000 kilometres of Western Australia's underwater coastline!
They have the frigid waters of the southern ocean, the tropical paradise of coral reefs off the North West coast and more. Their marine aquariums have been designed with children of all ages in mind, from reef-dwelling fish to majestic sharks – you'll see them all!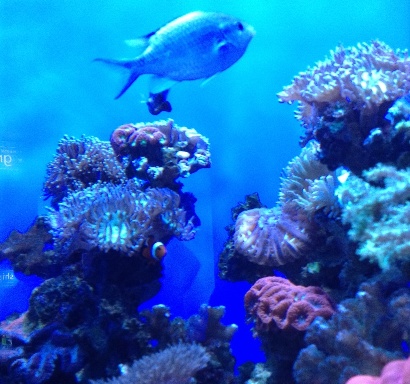 Cicerello's Fremantle is known around the world as the home of one of the largest Private Aquariums in Western Australia. The aquariums are designed to replicate the natural habitats of marine animals from around the world.
It gives you a chance to get up close and personal with some of our planet's most fascinating creatures.
Their main tank features stunning coral reefs, colourful starfish and sea anemones, as well as schools of tropical fish. For those looking for something a little more exotic, they also have tanks dedicated to Seahorses, Sea Dragons and even Giant Cuttlefish.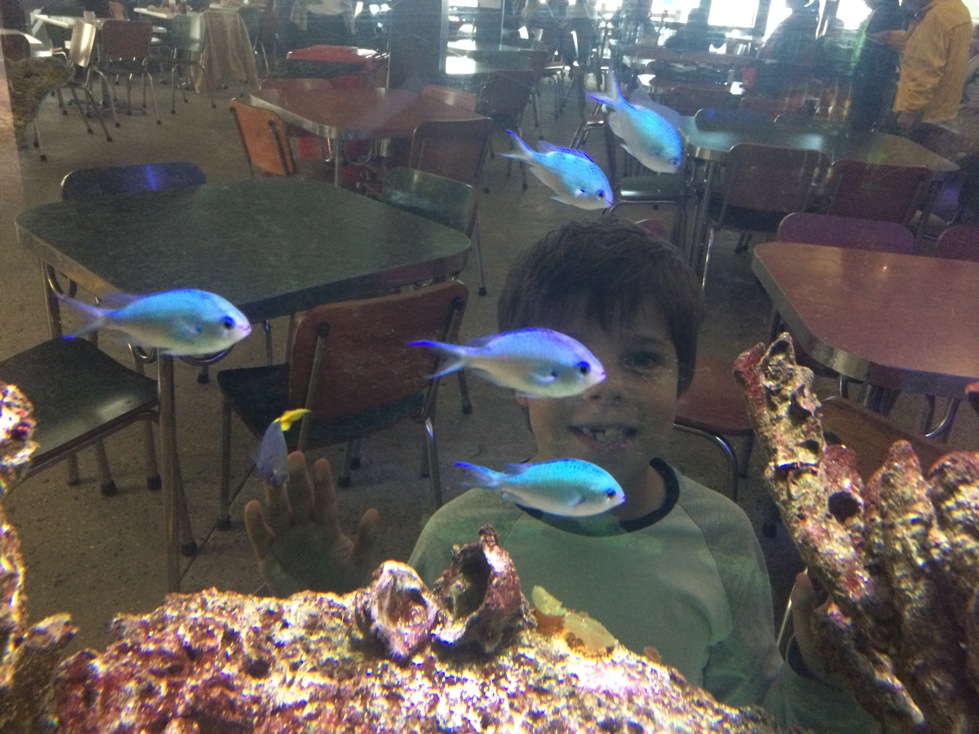 Visit These Animal Farms, Zoos and Aquariums in Perth With Your Kids!
Perth offers a wide range of animal-based attractions, from farms and zoos to aquariums. Whether you're looking for a children-friendly educational experience or just want a fun day out with your kids, there is something in Perth that will suit everyone's needs.
With the help of these animal establishments, we can learn more about our furry (and scaly!) friends while also helping support conservation efforts around the world.
Lastly, don't forget to check out other exciting things to do in Perth with kids. You can eat at children-friendly restaurants , visit play centres , let your kids run around in playgrounds and enjoy your day.
---
Back to Things to do with Kids , Super Parks , Discount Play Centres , Home
---
We make every effort to ensure all this information is up to date but should be used as a guide only. Events do get cancelled or changed and venues can close without notice. Always follow the links provided for up to date information on an event or activity. If you know of a change or cancellation we've missed then please contact us to let us know.